Perth Glory head coach Alex Epakis spoke to the media ahead of Monday's Liberty A-League Women game with Wellington Phoenix about frustration over fixture schedules and pride in recent performances before looking ahead to the game with the Kiwis.
The APL this week confirmed Perth's next two fixtures as being against Wellington Phoenix in Blacktown, NSW on Monday and then Canberra United at Viking Park, ACT next weekend. It is yet another change to what was expected for Perth Glory head coach Alex Epakis.
"We just add it to the list! There's so many things. Changing the [Phoenix] fixture from a Sunday to a Monday, yeah, it is what it is.
There was a hint of frustration in the Perth head coach as he went on. "There are a lot of things that have made this trip [into a North Sydney hub] difficult, and this just adds to it. The [Phoenix] game was moved from a Saturday to Sunday and now to Monday. Maybe by tomorrow, it'll be being played on Tuesday!"
Epakis also confirmed the club's remaining fixtures to the best of his knowledge. "It should go on as scheduled but games due to be played in Perth will take place on the east coast [due to Western Australia's extended border closure]."
This means that Perth is due to play away games in Canberra and Melbourne having been permanently based in New South Wales since the end of December. However, their head coach is solely focusing on the here and now.
"It's too hard to look further ahead than the game coming up. I haven't given it [the schedule] much attention if I am being honest. I'm just looking at the game I know we are playing."
Looking back at Glory's dominant performance in defeating Western Sydney Wanderers in Gosford last weekend, the head coach reflected: "We were frustrated after the Jets match [the week before] as we really felt internally that we should have walked away with three points.
"The performance against Western Sydney was, in my opinion, the best in the two seasons that I've been here. It gives the group a lot of confidence as what we're focusing on all came to life in that match."
For the second game in a row, Perth Glory dominated a match but only had one goal to show for their efforts. Despite this, Epakis is not overly concerned and can see progression within his team.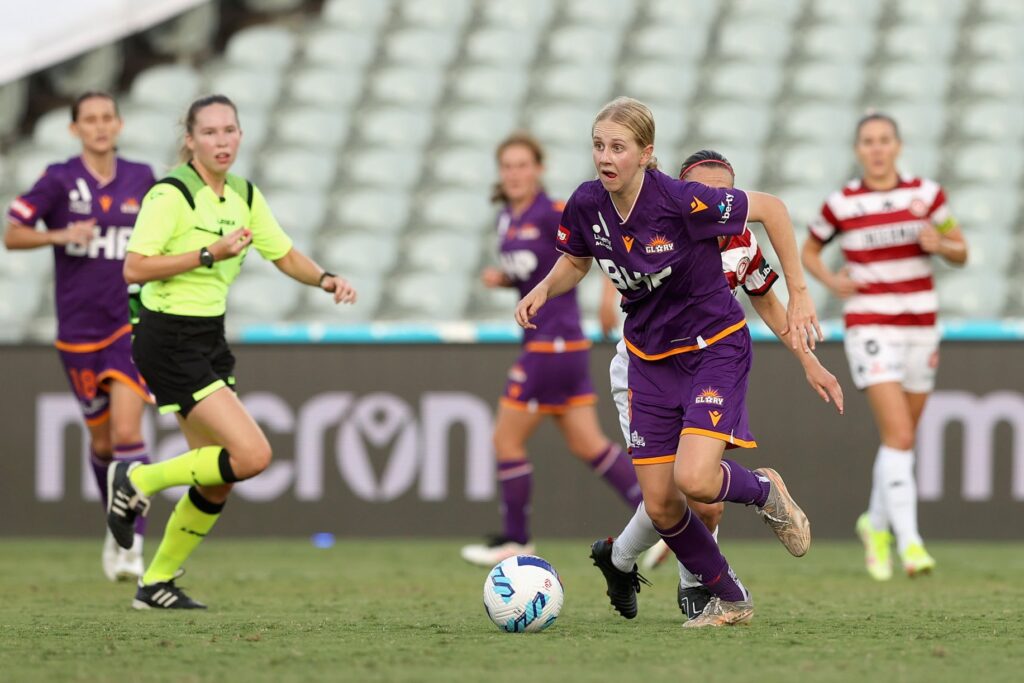 "Against Newcastle, we had 17 shots and eight were on target. Against Western Sydney, we had 13 shots and six were on target.
"If we rewind 12 months, the conversation was 'are we going to have any shots?' Whilst there is a concern that we would like to end games earlier, we also have to take stock of where we are as a group.
"We're one point outside of the [top] four and we've knocked over a pretty established club [Western Sydney Wanderers] on the weekend. I'm not sure that anyone gave us that respect coming into the season as being something we could achieve.
"It's very easy to highlight something that could be a fear factor or something, but I want to flip that and think about where we are.
"Look where we are, look what we can achieve. That's what I'm focusing on."
Highlighting the form of Deborah-Ann de la Harpe, Perth's head coach said: "Deb's a great runner of the ball and a great athlete.
"Her delivery with right and left feet is really good. We played her at left-back for most of last season as a right-footed player.
"To have her skillset across four different positions [right-back, left-back, left-wing, and right-wing] is a huge bonus for us.
"I know the quality that she has and for it to be showcased now is great for her."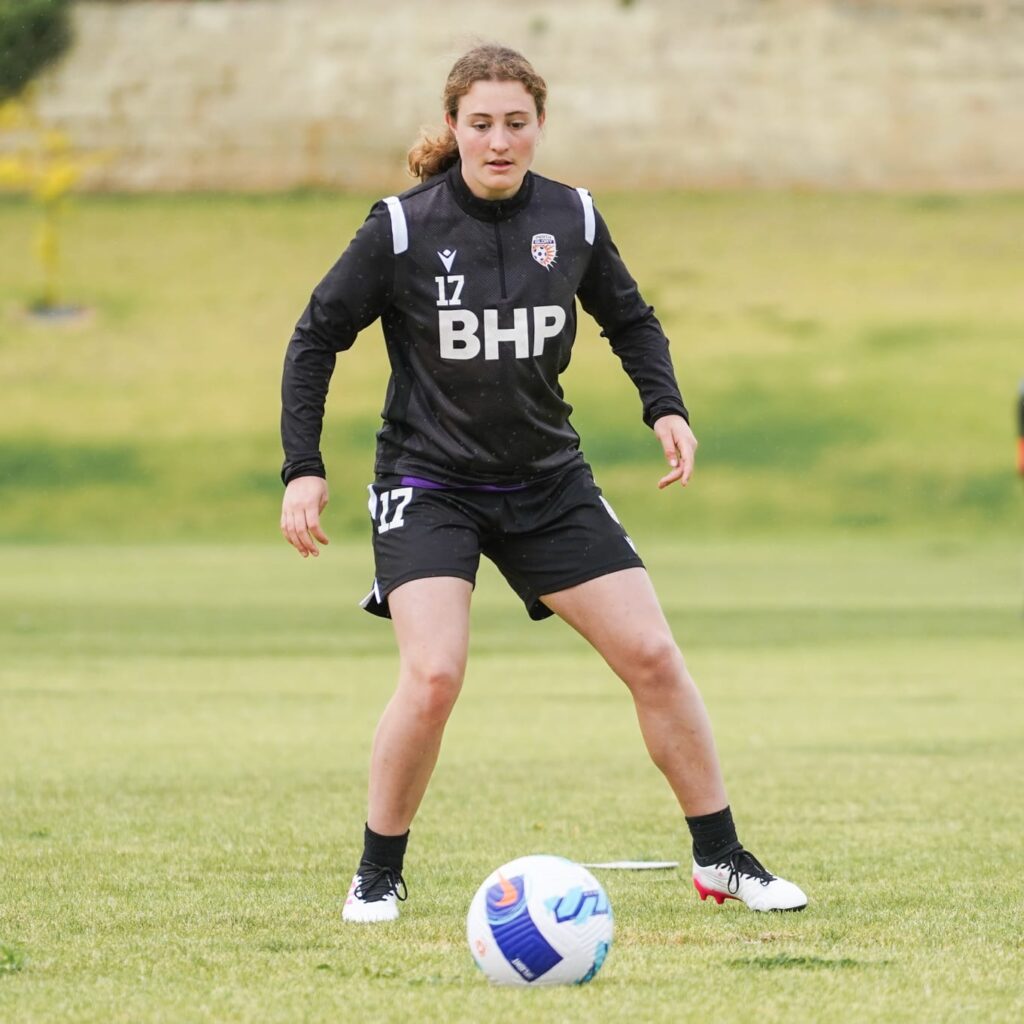 Epakis then mentioned his pride in the recent performances of Abbey Green, a winger who has been playing at full-back.
"As a coach, I think that the most in-form 11 players need to find a way onto the field. Abbey has been doing a lot of good work at training."
"She has natural qualities, she is dynamic running forward. Abbey is robust physically and has the character to really want to go into challenges.
"All of those ingredients, when you put them together, you work out that she can play left-back. It's something I've thought about after working with her closely these last few weeks.
"If you look around the competition, there is a lack of left-footed left-backs. For Abbey's own development, it's a good position for her going forward.
"Credit to her, she is embracing it. She marked Erica Halloway last weekend who is one of the most experienced wingers in the competition and did a phenomenal job.
"It could be a long-term option, but at the moment I'm just focusing on Abbey in the immediate games."
Epakis was asked about whether he expects some of his players to gain international recognition as a consequence of their recent form.
"I would argue that it should already have happened," he replied. "Each coach has their own decisions that they need to make and we're very fortunate to have a lot of good players here.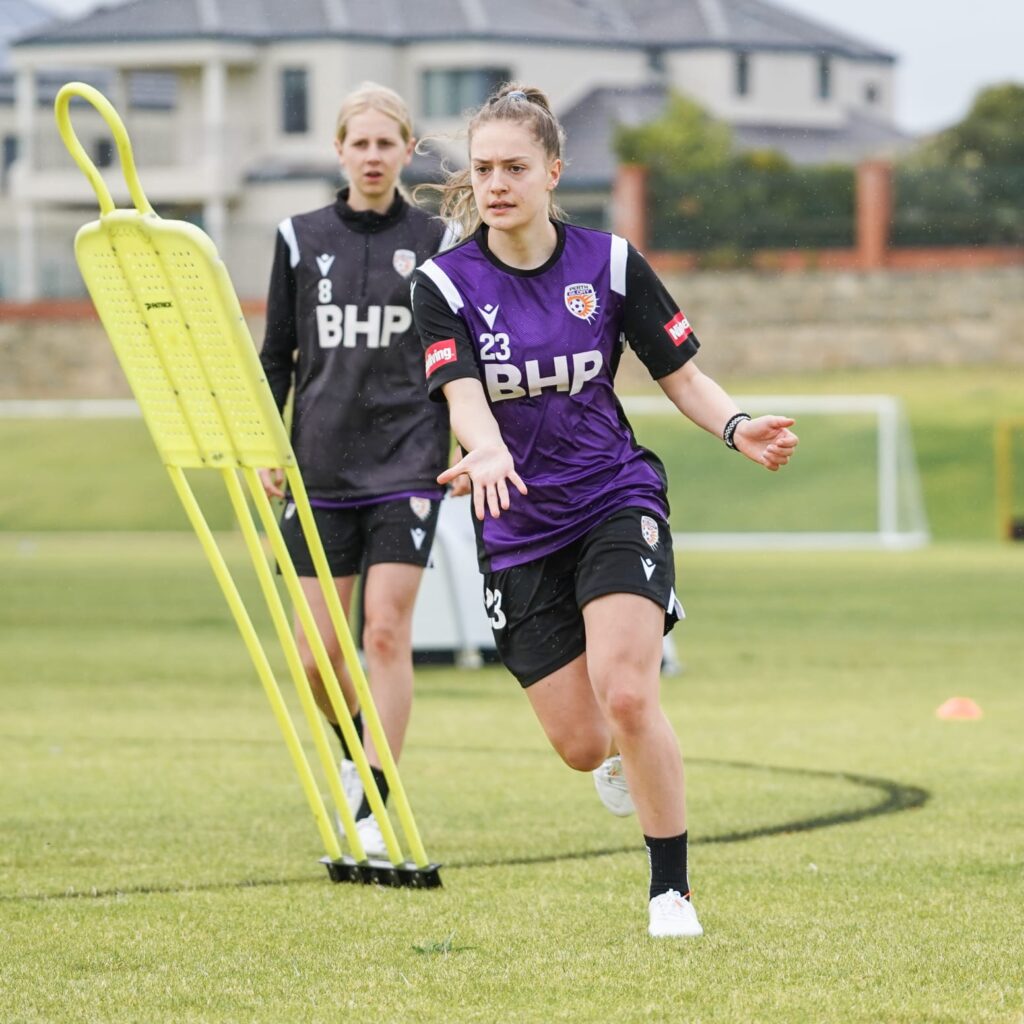 "We have half of the under-20 national team sitting here in Perth Glory colours at the moment. I hope that the national team staff are doing their due diligence to make sure that those players who deserve an opportunity are getting an opportunity.
Attention then turned to the specifics of Monday's game against Wellington Phoenix who Glory's women are facing for the first time.
Relations are very good between the two sides from their A-League Men's Long Distance Derby matches. With both teams based in New South Wales this season, the upcoming match takes on almost a local derby angle.
Perth's head coach revealed his huge respect for the Phoenix, whose experiences mirror a lot of his own team's over the past two seasons.
"Ah, if I could give them all a hug, I would," Epakis said. "I know the pain of last year and there are a lot of similarities.
"Credit to the coach [Gemma Lewis] and the group. Every game they put in a determined effort. They have my utmost respect for that as the challenges are there for everyone to see.
"We are expecting to come up against a resilient group who, despite some disappointments with heartbreak and goals conceded, fuels...them on."
The Phoenix team contains one player that Perth Glory is very familiar with. Goalkeeper Lily Alfeld was with the Western Australian side last season and won huge plaudits amidst a difficult campaign.
"Lily's just unbelievable," enthused Epakis. "No words can justify the qualities that she has on and off the field.
He emphasized what a tough decision it was not to offer Alfeld a new contract at Perth for this season. "When you can only sign four international players it makes it really difficult to trim and select who those players are. That's pretty much what it came down to in her circumstance.
"The impact that she will have on that team [Wellington] and on the coaching staff because she certainly helped me as a coach, will really help set that club up.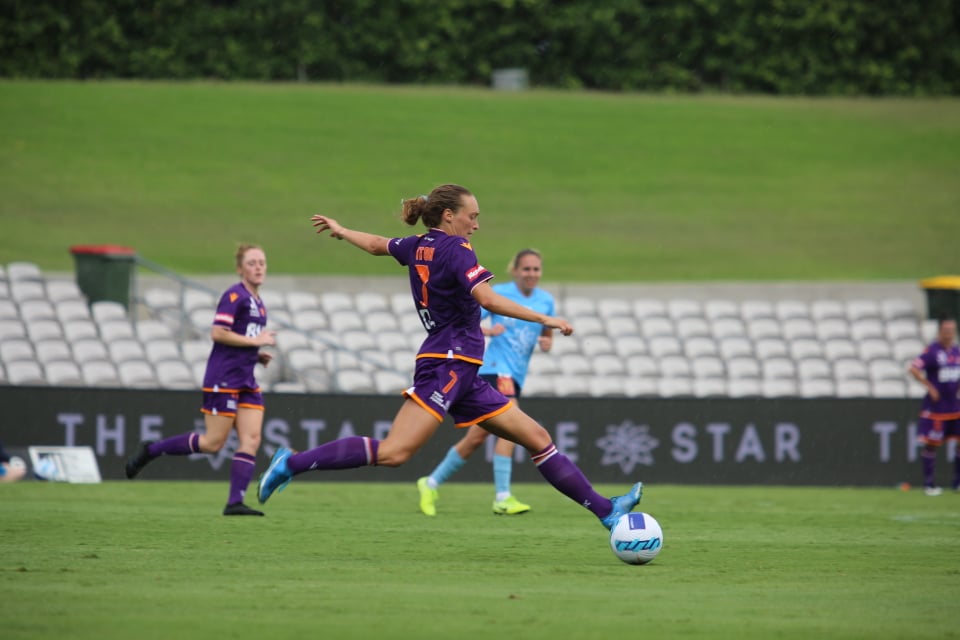 Perth Glory does still have one Kiwi in their ranks, defender Liz Anton, a player who has played every minute for the club since she arrived for the 2020/21 season. Epakis was full of praise for her.
"I've got a lot of respect for her. She's really come a long way since she arrived. For someone so young, she has a fixed mind about helping the team, having the right intensity.
"Everything you want as a coach she has. She ticks the boxes well and truly. She has a calming influence on the group.
The Perth head coach highlighted what he wants to see from his own team on Monday. "For us, the key thing is to assert the dominance early and take the energy out of their momentum.
"We have to go in with absolute focus and ensure that our own performances are improving each week. That is the key barometer to our own success as a group.
"If we perform well and take our chances then we know that the results take care of themselves."
In terms of squad selection for Monday's game, Epakis revealed that the injury situation is starting to look more positive.
"We're starting to get closer to having those players back in Susan [Phonsongkham], Cyera [Hintzen], and Demi [Kouliakis]. If it's not this week then I'm hoping next week we will have one or two of them available.