The biggest series on the planet isn't too far away now and there is plenty of feeling between both the players and fans as the buildup continues to the first Border Gavaskar Trophy match in Nagpur.
Last time around Australia took just one match from India in India and of course who can forget the last two times the Indians visited Australian shores. Wins in both series, firstly against a depleted Australian side and then winning with their own depleted side.
It was the series that led Indian all-rounder Washington Sundar to name his dog 'Gabba' after the triumphs of Ajinkya Rahane's team in Queensland.
Rahane of course won't feature in this series with his form dropping off dramatically over the last few years. The big man Virat Kohli will, of course, be there though, his numbers against Australia are insane, even if he was present for the 36 all-out drama.
Most pundits have Australia at least competing in this series. Still, with recent reports suggesting that India may play four spinners with Jadeja batting as high as five due to team balance the Aussies have plenty to worry about.
Outside of Nathan Lyon the Australian spinners are all unknown quantities. It's been almost a decade since Ashton Agar burst onto the scene during the Ashes. During that game young spinner, Todd Murphy would have been just a child. And of course, Mitchell Swepson hasn't yet impressed during limited opportunities in Test cricket.
Then of course there is the decision to make around the Australian batters. Outside of his 200 David Warner has been in terrible form, even if he won the player of the series trophy against South Africa.
Cameron Green is injured and unlikely to play the first Test and possibly even more. He was going to be so vital to the balance of the Australian side allowing Australia to play a second or even third spinner if conditions allowed.
Instead, it looks like we will be getting either Pete Handscomb or Matt Renshaw in the middle order as a replacement. Both are quality players and likely to score more runs than Green but neither provide that balance.
It was these questions which informed the Top Edge Podcast hosts Rory and Callum's selections of both sides ahead of the first Test. Let them know what you think on Top Edge's social media here.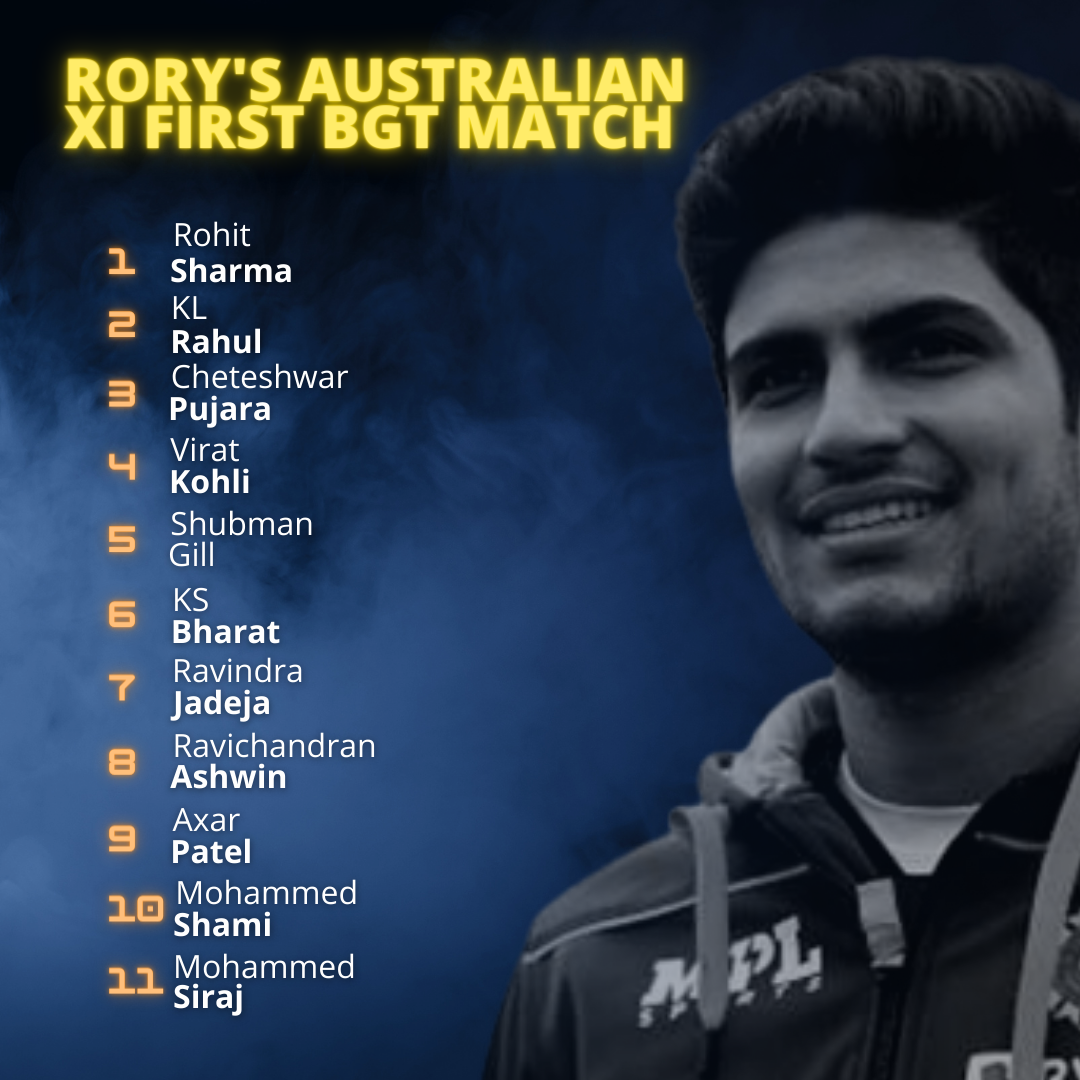 India no doubt goes into the series as favourites but with Australia being one of the best teams in the world over the last few years this is a series that could go either way.
Let's hope for some good cricket and plenty of balance between bat and ball. It's hard to see why anyone including the players would want dustbowls and Tests that finish in two days.