Melbourne-based artist VANTA, also known as Liam Priestly, was not huge on taking no for an answer when lockdowns began to interfere with his live show 'Neon-Nir'. Instead, he began to collect the pieces with debutant director Madeline Royce, made a bunch of calls to filmmakers and creators that he knew were "diamonds in the rough", and did the alternative.
"There was already so much cinema in what we were doing. We just had to add cameras," he tells Edge of the Crowd.
Once the cameras started rolling in Kilmore's Trackside, VANTA, Royce and an entire production team, including band Fifth Layer Music and BGGROUPAU, found themselves sitting at Lido Cinemas on April 14 2022, to screen their premier, Bohemia.
Bohemia - Documentary, music video, and concert

Showcasing the next age of media, Bohemia is a hybrid of documentary, music video and next-generation concert that powerfully tells the story of VANTA and his journey with music. Through his story, the documentary captures the absence of live art during Melbourne's lockdowns, addressing the issues artists face.
"It's very much like a love letter to this incredible scene we have in Melbourne and the creators that make it up," he says. It's continuing to survive on fumes despite being repeatedly stomped out by the government."
Director Madeline Royce and a team of narrative directors, production designers, and cinematographers incorporated these experiences through narration. According to Royce, the premier audience was taken back by their creative decision to begin and conclude the film with VANTA taking a phone call to his former self, asking what is next.
"It made [the premier audience] them think about their own creativity, their own lives and what they can do, which is more than we could have hoped for," she tells Edge of the Crowd.
The first 25 minutes of the film is dedicated to VANTA, unfolding his upbringing and music through multiple interviews with his family, production crew, bandmates and himself. When VANTA finishes one of his many interviews, he walks over to his piano and begins playing original music director Adyn Young from Fifth Layer Music produced for the film's score.
The piano melody then transitions into the concert that VANTA has put on hold for some time, entering with Royal Blood's Out of The Black. VANTA, Fifth Layer Music and backing vocalists Tahlia Eve and Ambraya performed major hits and few of his own in front of a live audience that was part of the filming process in Kilmore.
"We use that [first half of the film] time to establish the characters. We use that time to make you care about the characters that when that big chord hits, and you get the text, Bohemia, you get chills," VANTA says.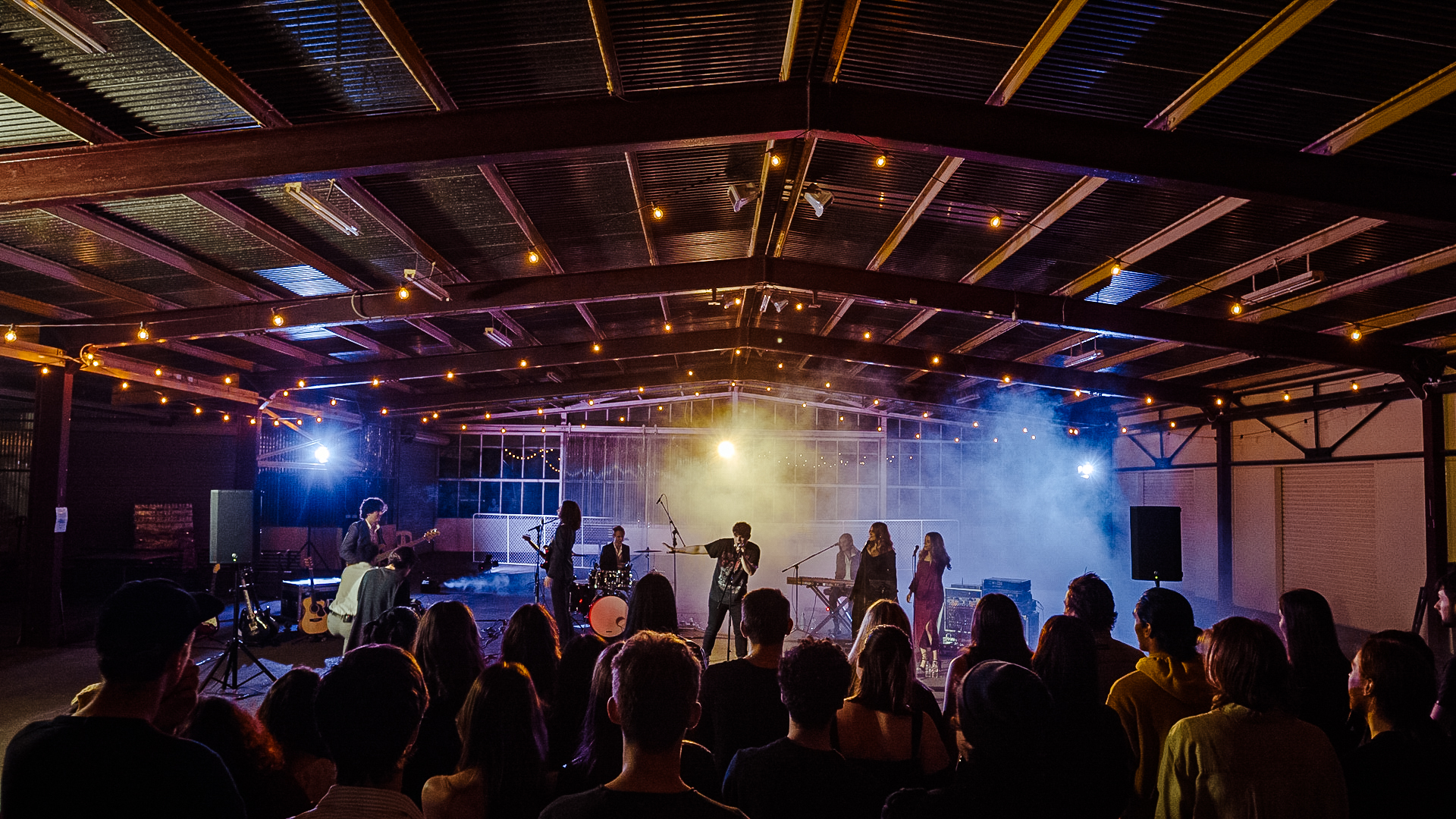 As the World Caves in - Matt Maltese
A pivotal moment in the documentary is VANTA's cover of Matt Malteses' As the World Caves In. VANTA sings this hard-hitting ballad to an empty theatre at Melbourne's Athenaeum Theatre. This particular scene was shown in black and white, showing the impacts of the pandemic.
"I was able to give so much more to my performance because of what it felt like to perform in an empty room. All the emotions that I felt about losing the show kind of came out in that performance," VANTA says.
Killing In the Name - Raging in the Machine
Killing In the Name was one of the numbers that made an impression amongst the audience in the documentary and the premier audience. It complemented VANTA as an artist, showcasing his shadowy characteristics.
Royce added her creative touch as the director, matching the film to the performance stylings of VANTA and Fifth Layer Music. For Killing In the Name, she created such an elevating mood, as the audience during the live performance levelled with VANTA.
"I had an instruction like a guide sheet for all the camera operators like the moods of each song and for Killing In the Name I just wrote go crazy, go stupid," Royce says.
Blue September is one of VANTA's well-known songs amongst his audience. Throughout the documentary, he performed a few of his original songs, including his new released-single Circa. The magic of filming allowed VANTA to present his new songs, showing the audience how he recorded and took them on a journey.
In The Air Tonight x Can't Stop Mashup - Phil Collins and Red Hot Chili Peppers
After a few tunes and interviews, VANTA brings back Can't Stop with Phil Collins' massive hit In The Air Tonight. This mashup sky-rocketed the performance, giving the audience a tune to clap their hands to during the screening.
Walking into Lido Cinemas in their best dress with a crowd was a massive achievement for VANTA and Royce. Before the documentary began, photos were taken on the red carpet, and conversation was exchanged between people holding a glass of champagne or beverage.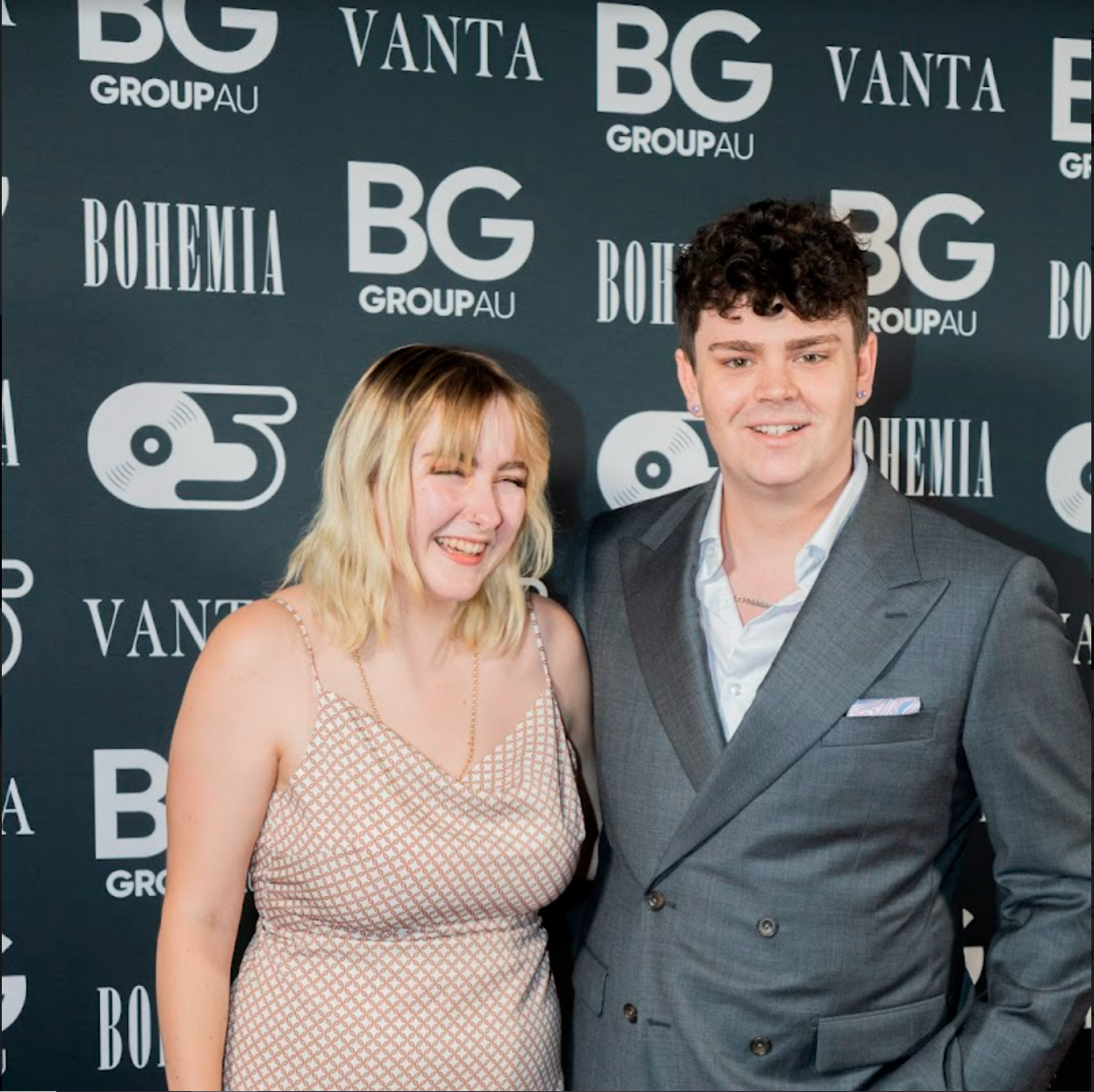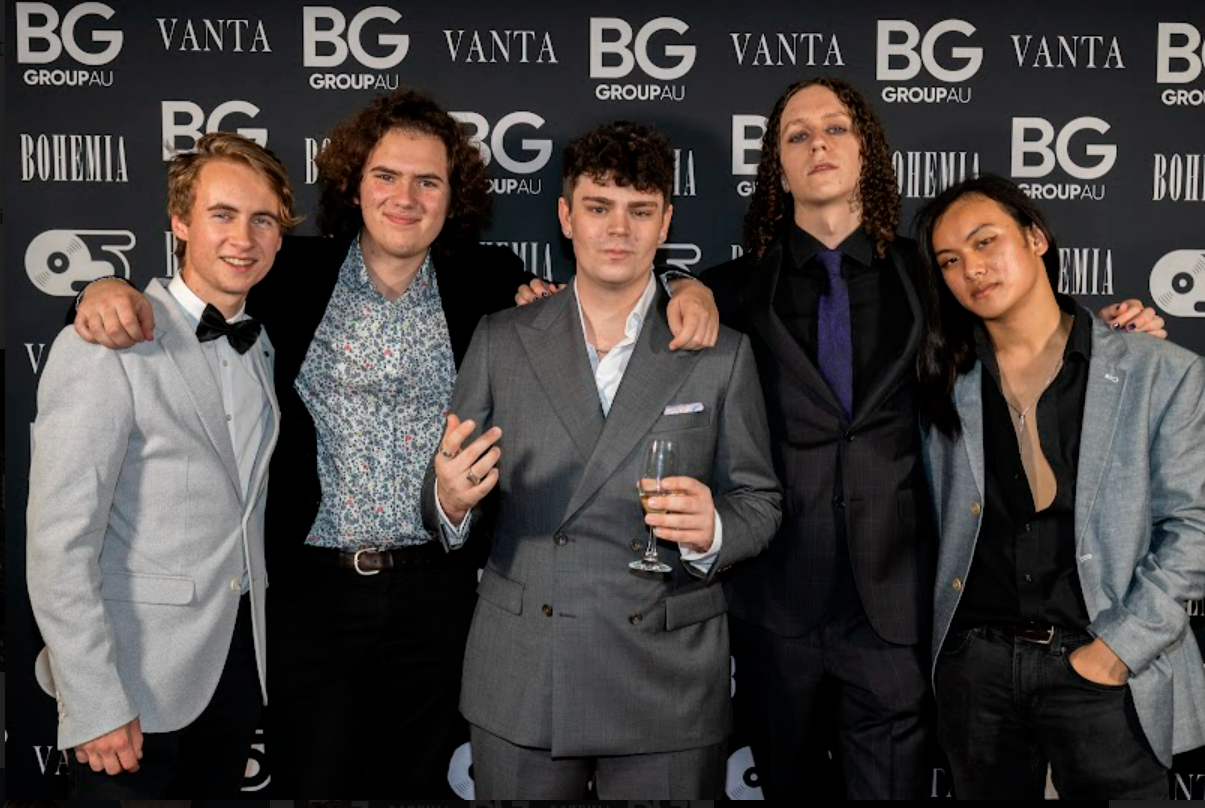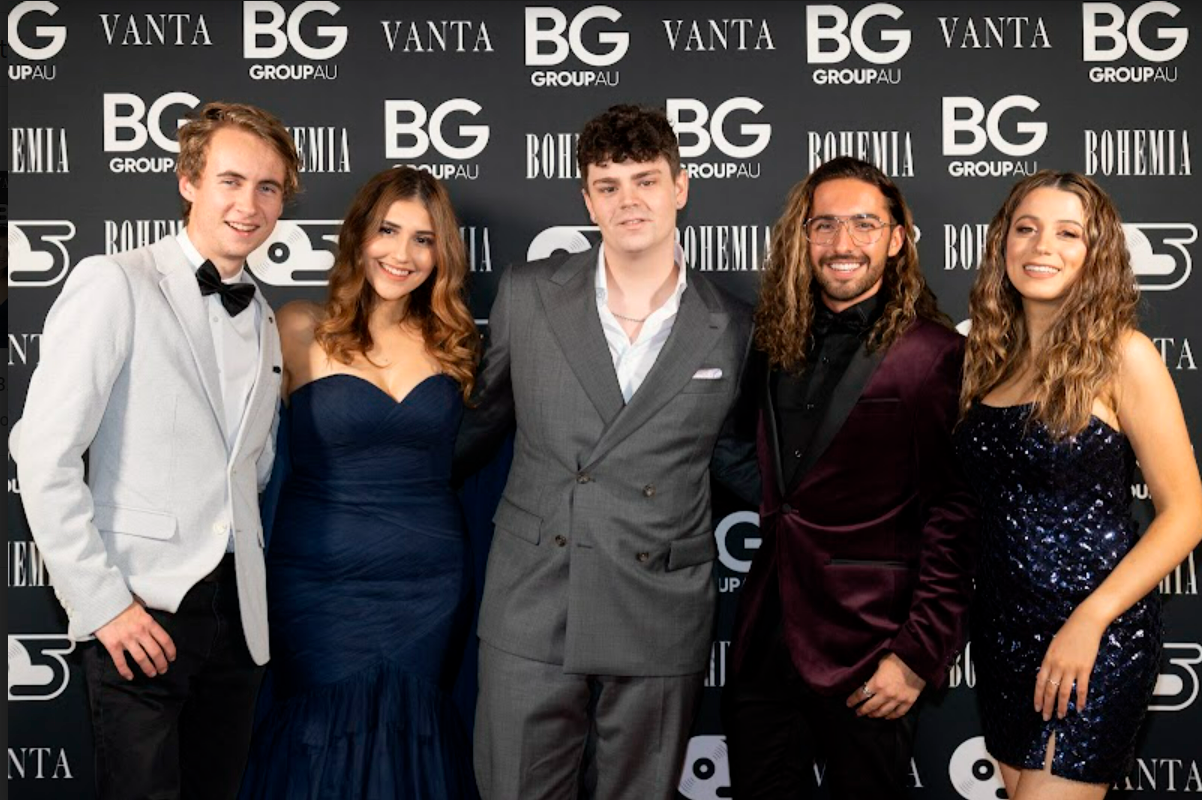 Before the film started, the audience sat in their seats patiently with their food and beverage, waiting to screen a documentary that had been in the works for a while.
VANTA, Royce, BGGROUPAU founder Benjamin Gregory, and Murray Jenkins from Fifth Layer Music spoke to the audience beforehand, discussing what to expect and the making of the film.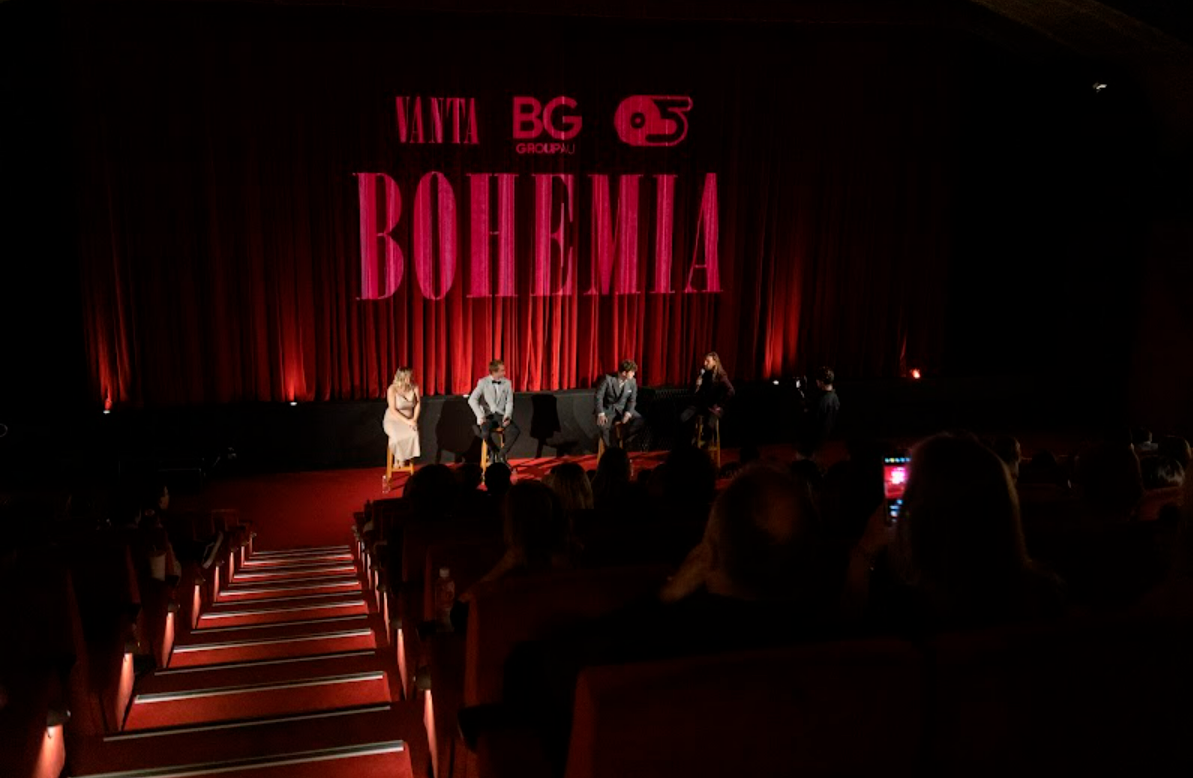 The night was full of many thanks and acknowledgements. After the film ended, the audience members bunched together to express what the film meant to the production team. This part of the night was expected; however, for VANTA and Royce, watching people interact with this new type of art was an entirely new experience they could barely describe.
"The vibe in the cinema when we were watching, and it crossed from cinematic experience to people clapping and singing along, was something else entirely that I don't even think we have a word for; it was electric," VANTA says.
"We got a standing ovation at the end; it was so incredible. It was so rewarding," Royce says.