All eyes will be on the Australian Diamonds as they make the trip over to England to play in the quad series against England, New Zealand and South Africa.
The last time the Diamonds played an international game of Netball was back in March in the Constellation Cup against the Silver Ferns.
TheEdge of the Crowdspoke to Diamonds defender and recent Liz Ellis Diamond winner Courtney Bruce about the Diamonds preparations for the upcoming Quad Series.
The Constellation Cup didn't go the way that the Diamonds had hoped, losing the series to the Silver Ferns 3-1. Although for Bruce and the Diamonds, there was a lot to take away from the series.
"I think it obviously didn't result with the wins that we wanted but I think Stace [Stacey Marinkovich] had a really good opportunity to set the brand and show us what she wanted from us as a playing group," Bruce said
"I think we got to see a few new combos out there and I guess what people can do and how hard we can push ourselves.
"I think that yes, as much as we didn't get those wins I think we learnt a lot about ourselves on and off the court and the brand of netball that Stacey wants to have the Diamonds play.
"Then I think the camp in the Sunshine Coast towards the end of last year definitely helped reinforce those ideas. So I think we learned a lot about ourselves and the brand of netball we want to play as the Australian Diamonds."
The Quad Series kicks off a new era of the Australian Diamonds under new coach Stacey Marinkovich and new additions getting ready to make their mark on the International stage.
" I think everyone's excited and just keen to be together, which is great. I think the group's looking good, we were able to build on what we did in camp last year and I think that was a really good starting block for us.
"So we've had a lot of zoom meetings lately, so I think the groups feeling really good. I think everyone's in a really good position and everyone trained really hard over the break whilst we were away from our club lands and everyone's come in looking really really good.
"So yeah, it would be a really good test to see where we're at but I think everyone's just nipping at the heels to get out there and be back on court together."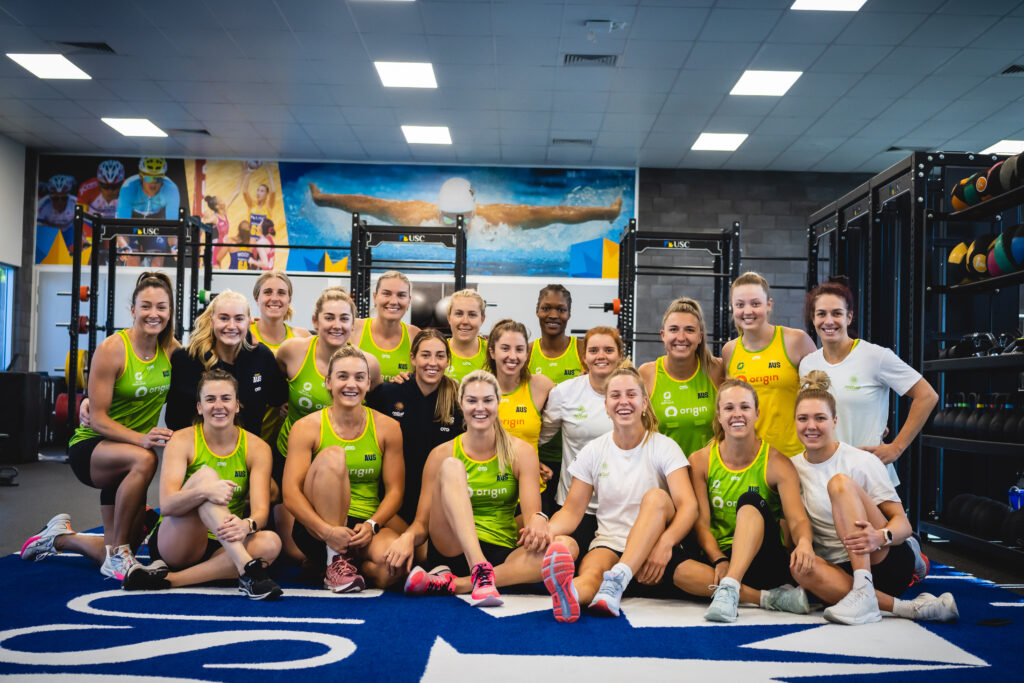 One of the new additions to the Diamonds squad is Bruce's West Coast Fever teammate in Sunday Aryang with Bruce looking forward to the prospect of playing with Aryang on an international stage.
"I obviously love playing with Sunday and for a just-turned 21-year-old, she's a very good player and she's got still a great career and a lot to learn ahead of her.
"I'm really hoping that she gets the opportunity to pull on the green and gold and get her opportunity to debut because she's an absolute menace out there.
"She reads the play really well and it's elusive and our combination I feel is pretty strong. I'm excited just for her to get to experience this environment, it will be her first time heading to the UK to so a lot of firsts for her but yeah super excited to see what she does out there on the international stage."
While the trip to the UK will be different from anything the Diamonds have experienced in the past due to the Covid outbreak, Bruce was still able to offer some advice to Aryang.
"We've had chats and I think we kind of thought that maybe this UK trip would be a bit different as we'll be stuck in our rooms a lot more and in our little bubble.
"So it'd be different to what we've experienced before and what knowledge I could share with her but yeah for her just to play her way and her style.
"She doesn't have to be anyone else she can be herself and know when you're being yourself you play your best Netball so yeah, just for her to embrace it all. To have fun and just yeah, enjoy it and don't put too much pressure on herself because she is phenomenal."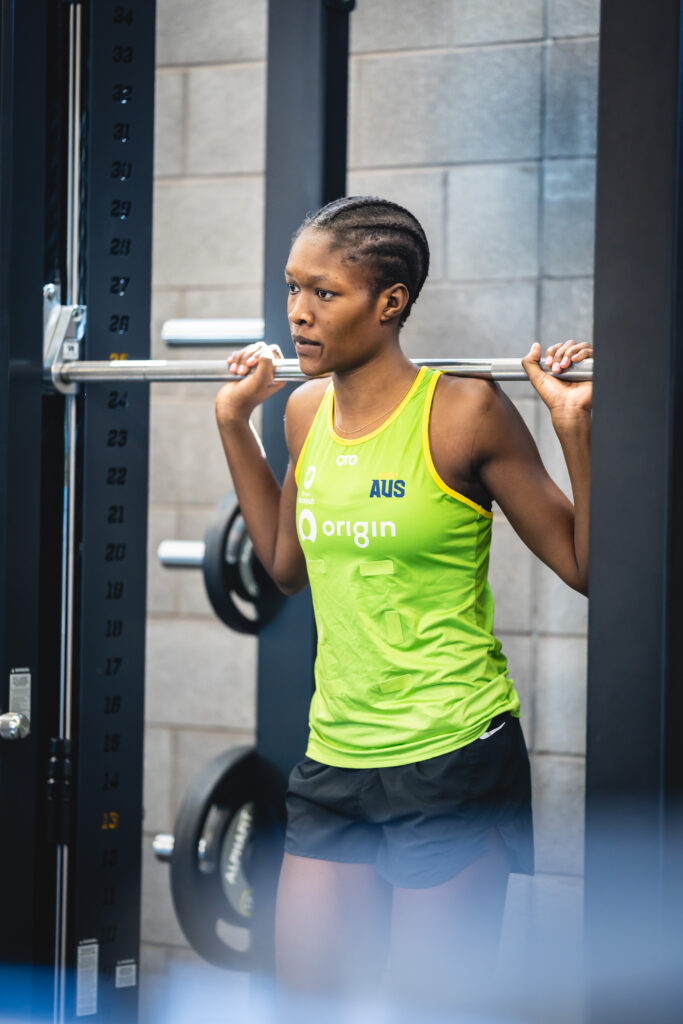 While winning the series would be the main goal, the Diamonds are using the tournament as a lead in to the Commonwealth games because due to the current covid state, this could be the last series of international netball before the Games in late July.
"I think like definitely using this series as an opportunity to build towards the Comm games. It is about making sure that our brand is really strong out there and it stands the test against the different teams, and then just making sure that we're getting our combinations as strong as possible out there and having the time to work with each other.
"We're all aware that a Comm Games is is won by everyone, so making sure everyone feels really comfortable in their roles and what they have to do for the team. Just really starting to put our brand out there and see what the coaches think about it and how we can go from there."
It was a great end of 2021 for Bruce, who won the 2021 Liz Ellis Diamond Award, which still hasn't sunk in for her.
"I was super shocked, I definitely did not expect it at all. I think I was definitely lost words I think I still am a little bit. I'm shocked but absolutely humbled and honoured, obviously a huge award to win.
"Just super grateful, I play a team sport for a reason and the girls out the front of me make me look pretty damn good at times. This award means just as much to me as it does for their contribution to me getting it."
The Australian Diamonds will hit the court this Sunday as they take on the Silver Ferns at 3:15 am AESTin the sides first match of the Quad Series