Brian Hurd (vocals, harmonica, guitar), Murat Akturk (slide guitar), Josh Styles (drums, maraca), together with brand new addition Dave Klein on piano make up the well-renowned Daddy Long Legs who have been travelling Australia the last few weeks playing across the country.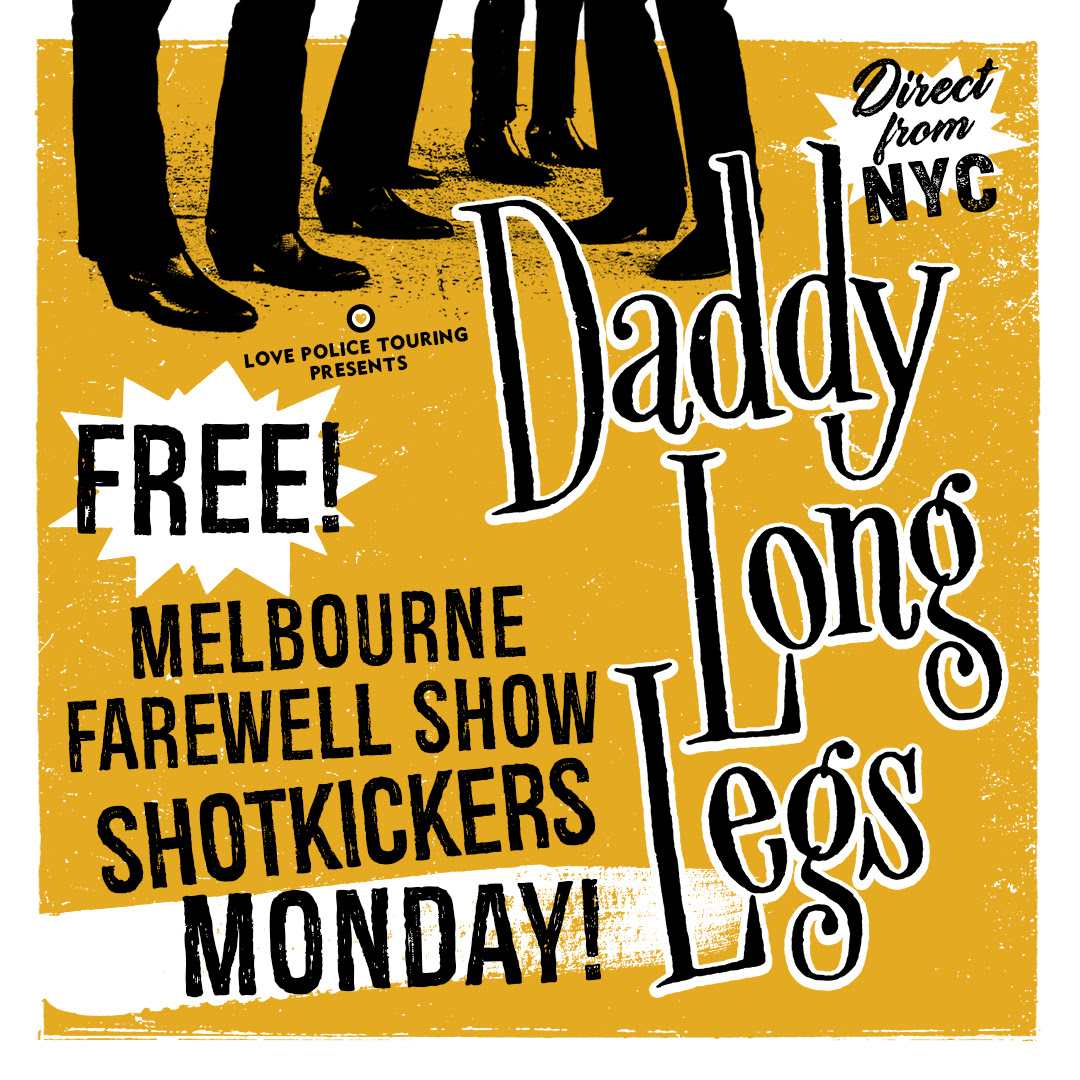 It all began at Blues at Bridgetown before going to play Perth, Sydney, Brisbane, Eltham and Sydney before more recently settling in Melbourne.
While this weekend the band is off to the Queenscliff Music Festival they will be back in Melbourne City to play a free farewell show just hours before jumping on the plane at Shotkickers in Thornbury, on Monday, November 28.
Playing their unique form of the blues the band hit Australia directly from a tour of Europe who have been loving the quartet's hits for over a decade at this point.
While they were relatively unknown to Australian audiences before arriving on our shores the band has found incredible success through a word-of-mouth campaign as well as playing some of the most memorable music seen in Australia in a long while.
When asked by Village Voice "What is Daddy Long Legs?" frontman Brian Hurd answered, "Rock and roll salvation through the spirit of roots and blues."
The band's most recent album Lockdown Ways released in 2019 somehow forecast the future with the lockdown in Australia coming just a year later. What the album did do though was add some much-needed sophistication to their savagery.
The trio at the time linked up with produced Jimmy Sutton who applied his incredible technical skills to broaden the band's sounds to a larger audience through tunes such as Pink Lemonade. The band even expanded into unfamiliar territory with their pub rock-style song Winners Circle.
"DADDY LONG LEGS takes the blues and turns them inside out, upside down, roundabout and renews their primal energy. My favourite rompin' stompin' New York band of the moment."
-Lenny Kaye, (Patti Smith guitarist, esteemed rock writer, Mr Nuggets!)
Daddy Long Legs have just released the new single "Nightmare", which is taken from their forthcoming follow-up to Lowdown Ways which is due on Yep Roc in the early months of 2023.