With Disney'sCruella(2021) landing Best Costume in the 2022 Oscars, it felt only right to look back over the story that would not be what it is without its clothing, curated by costume designer Jenny Beavan.
Appearances of showy outfits that seemed to be odes to the designs of Alexander McQueen were also brilliant to see. Being a fan of these designers, I loved seeing the Baroness, played by the incredible Emma Thompson, in classic hourglass silhouettes colliding with Emma Stone's Estella/Cruella in rebellious and subversive pieces.
I did, however, have some questions about the changes made to the new version of Cruella de Vil, and how these will affect subsequent movies.
Starting with the most obvious change Disney made with Cruella de Vil's character: her relationship with fur.
The original101 Dalmatians(1961) Cruella, inspired by her predecessor in Dodie Smith'sThe Hundred and One Dalmatians(1956) book, was driven by her lust for fur.
She was obsessed with it to a point of wanting to harm the adorable protagonist puppies to make a Dalmatian fur coat for herself without any hesitation. This bloodlust continued into the 1996 live-action starring Glenn Close.
Where Cruella de Vil was now a wealthy and successful designer, whose fur obsession stemmed from an artistic love of striking textures and patterns to make her designs unforgettable. But this fixation has not persisted in the most recent adaptation.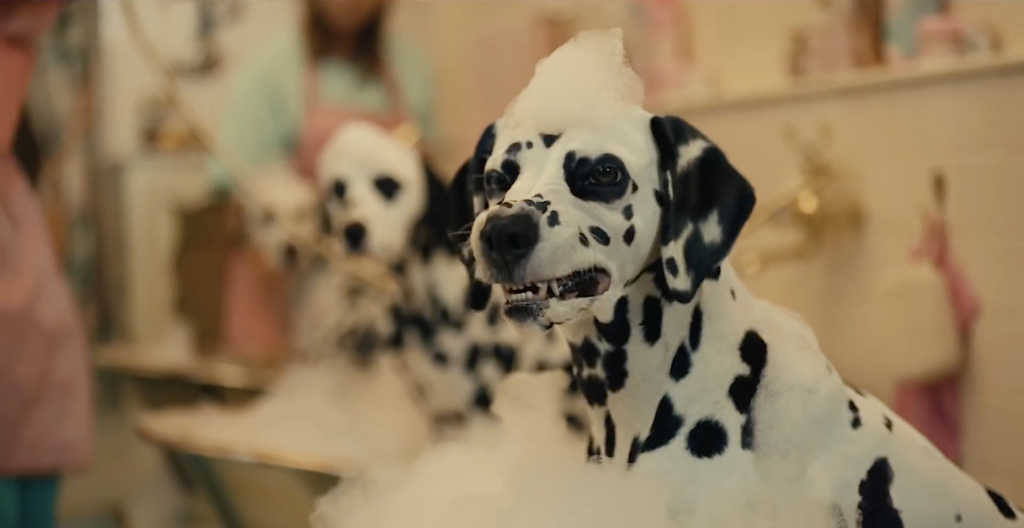 Cruella's (2021) titiular character liked dogs. She lived with at least two dogs, Buddy and Wink, for most of the movie, she used fake fur rather than the real thing, and she was the one who gifted Pongo and Perdita to Roger and Anita respectively in the mid-credits scene.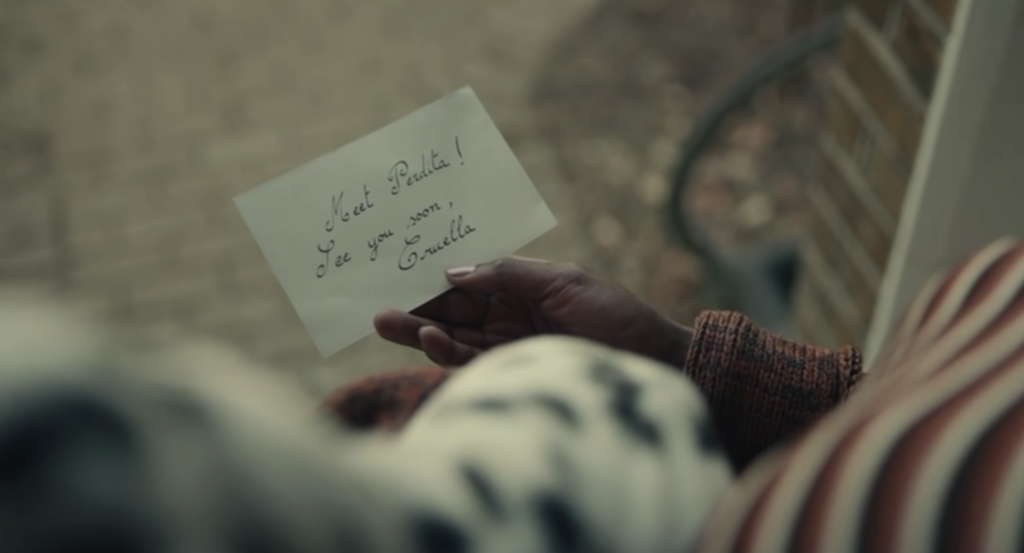 This could be argued to be a modern version of Cruella, exhibiting anti-fur tendencies, but the idea does not really make sense for her character.
The whole reason Cruella was a villain in the first place was because she did not care who, or what, she hurt to get her hands on fur. So why make a movie about a lover of fur, only to almost eradicate fur from the story altogether?
Both the 1961 and 1996 character adaptations are driven by their fur-related lunacy. So how is this new 2021 anti-hero Cruella, a distinctly anti-fur and dog-lover Cruella, supposed to evolve into Close's well-dressed caricature?
Disney has recently developed a habit of making their originally irredeemable villains more sympathetic, but what is wrong with having a villain we can love to hate?
Half the fun of a Disney villain is the fact that we can laugh at them, and sometimes their sidekicks', antics as they try to reach a goal we know they probably will not achieve.
InCruella, Disney has now made the protagonist a villain with more depth — they gave her a very 'Disney' tragic backstory, losing her primary caregiver before she hits puberty, and adds Miss de Vil to the alarmingly long list of Disney protagonists that have lost at least one parent before they turn 12.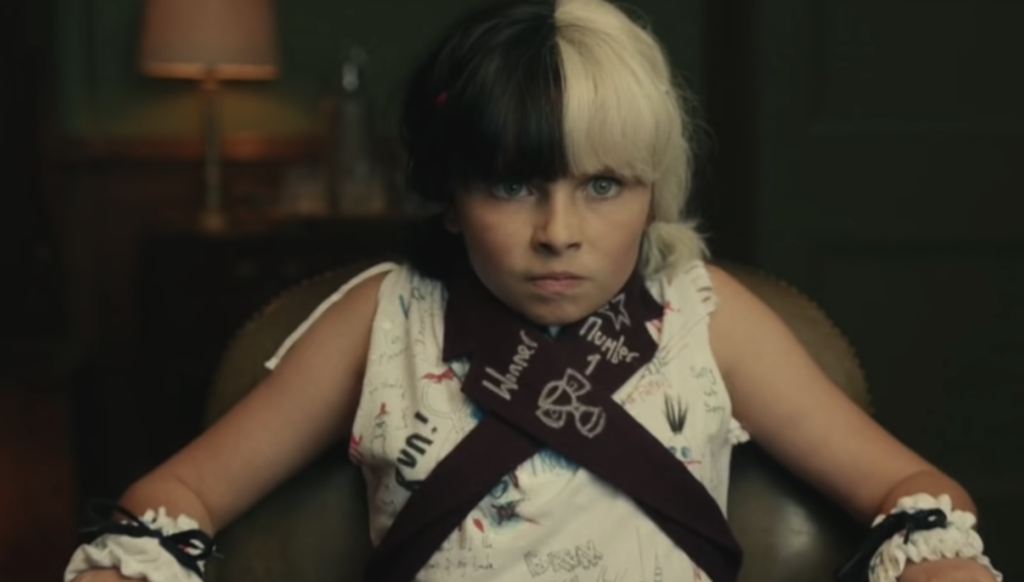 Although it was interesting to see how this trauma affected a young Cruella, it also took away from her villainy. Later in the film Cruella herself claims that she was "born bad, and a little bit mad", so perhaps she did not need the catastrophic childhood event to send her spiralling into delinquency in the first place.
A note on the punk movement
I am no expert on the intricacies of the 1970s punk movement, but I do not think that Cruella de Vil is a punk revolutionary.
But that makes sense. Cruella's motive is to dismantle the Baroness, not the patriarchy — she merely wants to be the new leader of the system.
The 70s punk revolution, on the other hand, was antagonistic and rebellious, with "about 200 young people [defining] themselves as an anti-fashion urban youth street culture", according toFashion Era.
So while Cruella exhibited rebellion in her garment war with the Baroness, channelling Vivienne Westwood and Alexander McQueen when butting heads and overshadowing the Baroness, this probably is not enough to make her qualify as a punk ambassador.
Despite not being a punk icon, however, Cruella is a mostly self-taught seamstress who has been learning about fashion almost her whole life, so it makes sense that while she enjoys punk elements in fashion, she also values meticulous tailoring and well-constructed garments.
Despite the fact that Cruella's punk-inspired outfits lacked the motive behind them that would actually make them a part of the 1970s punk movement, I do believe that Jenny Beavan's costume design effectively tells the story.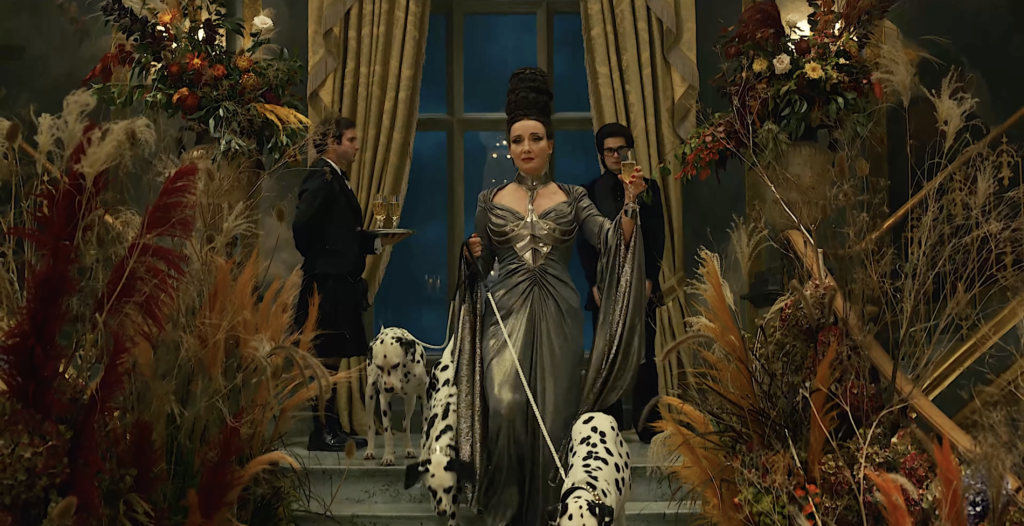 For example, Baroness Von Hellman was akin to Christian Dior, sporting classic silhouettes and shapes that marked her as the fashion monarch — she knew what worked and she was good at what she did.
After Cruella's supposed 'death', the final outfit we see from the Baroness (above) was probably one of her least impressive. Her flair and confidence had dwindled, it was entirely symmetrical (unlike almost all her other pieces that have been strongly asymmetrical up to this point), and the silver metallic piece over her neck and chest looked like armour — as if she was feeling more vulnerable after being shown up by the younger designer despite having apparently gotten rid of her.
She had lost the elements of her clothing that made her iconic, and this dress communicated this beautifully.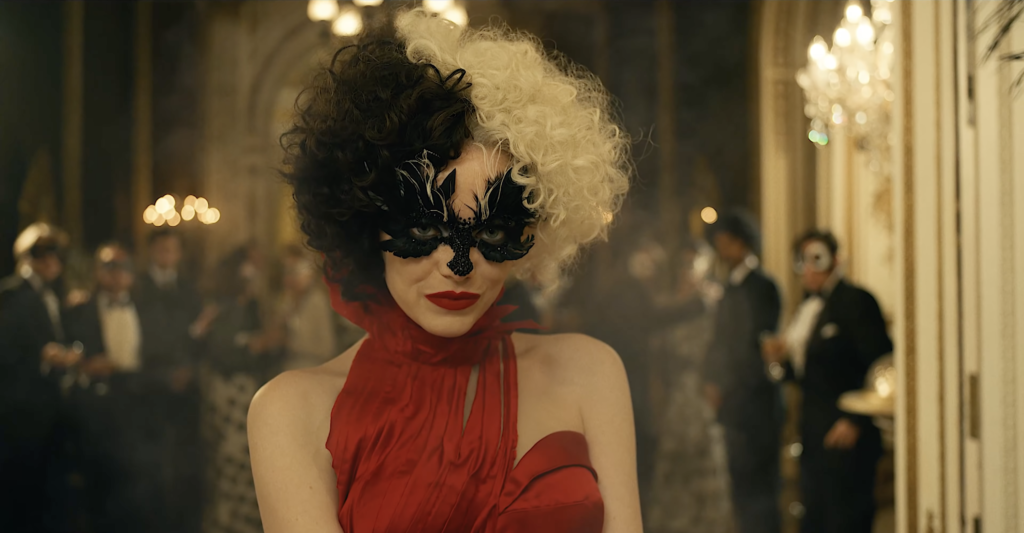 So while an anti-fur, puppy-lover Cruella de Vil is an unexpected turn for the villain's journey, I am excited to see where Disney takes this new story.