The Super Netball program at Collingwood has run for the seven seasons since Suncorp Super Netball kicked off, and entered as one of the new franchises, alongside Giants Netball and Sunshine Coast Lightning.
All three of the teams were founded working with an associated football team, but each of them had a slightly different relationship.
Giants Netball, alongside the GWS Giants, is a joint venture with Netball NSW, enjoying the support of the state association, and capitalising on the existing infrastructure of the GWS Giants football club and the state association.
The Giants have had strong success since joining the competition, with two grand final appearances (2017 and 2021), two minor premierships (2018 and 2021), and more than half of their games won since they entered the competition.
The Giants have also grown a connection with local fans, with some of the loudest crowds, and strong attendance at their home court, Ken Rosewall Arena.
The Sunshine Coast Lightning are owned and run by the (privately-owned) Melbourne Storm. They have been able to capitalise on the knowledge and experience of the Storm, and have been set up in a market that doesn't have an existing netball team. The Storm are also an investment for their owners, and they treat the Lightning as such.
Despite a relatively small base, they have connected with local fans, regularly packing out University of Sunshine Coast Arena.
Alongside their success with fans, the Lightning have two premierships (2017 and 2018) and another grand final appearance (2019) to their name. They have also won more than half their games in their time in the competition.
The Magpies are a slightly different case. They are able to capitalise on the facilities and the brand of the Collingwood Football Club, the biggest sporting club in the country, but have no relationship with the state governing body (Netball Victoria). They also entered a market that already had a netball team, and have had to fight to tear fans away from the Vixens.
With these factors against them, poor on-court performances haven't helped grow a fan base either. They have won just 34 games across their six and a half seasons (just over a third), and have yet to win a final in their three appearances.
All in all, it is almost a perfect storm (pardon the pun) to create a giant problem for the Magpies, and for Super Netball, and for Collingwood.
In their time, the Magpies have had flashy signings, with marquee stars like Kelsey Browne, Geva Mentor, Ash Brazill currently at the club, following in the steps of stars like Caitlin Thwaites, Sharni Norder and Madi Browne.
Despite those stars, they have struggled on court, with Nicole Richardson, the current coach, the first to be given a third season in charge, no season with more than nine wins.
The report from Pearce says that the club (Collingwood) is considering whether to continue to run its Super Netball program into the future.
Netball Australia confirmed this on Tuesday evening in a brief statement by CEO Kelly Ryan:
Netball Australia has been notified by Collingwood that it is reviewing its Suncorp Super Netball team program.
We're working with Collingwood and all stakeholders in relation to this matter.
Netball Australia is committed to an eight team Suncorp Super Netball competition in 2024.
Super Netball, as a function of Netball Australia, is governed by the Team Participation Agreement (TPA) between Netball Australia and each of the clubs or associations. Each of the state associations has a licence under the TPA for the Swifts, Firebirds, Vixens, Thunderbirds and Fever. Additionally, Netball NSW has a second licence for the Giants, and then the Melbourne Storm and Collingwood Magpies have a licence for their clubs.
The current TPA for Collingwood (and presumably the rest of the clubs) expires at the end of the year, and previously the expectation had been that all clubs would extend their commitment with a new TPA and the eight licences would be taken by the same eight teams.
This is important because the broadcast deal that Netball Australia has with Fox Sports is for 60 games across the Super Netball season (14 rounds of four matches, two semi finals, a preliminary final and a grand final). That formula relies on eight teams - which is why Netball Australia has put expansion on the backburner until 2026, when the current broadcast agreement expires.
Up until now, expansion had been the issue with the broadcast deal - that Netball Australia was limited to eight SSN clubs. Until yesterday, when Collingwood dropped that it may choose not to renew its licence. And the can of worms opened.
So the publicly available facts at the moment are:
Collingwood is conducting a review of its Super Netball Licence, which will affect whether it wants to retain its Super Netball Licence; and

Fox Sports and Netball Australia have committed to eight teams in Super Netball until 2026.
So, there are a few options, that would provide different outcomes for this situation.
The first, simplest, and probably best, is that Collingwood reviews its Super Netball program, and decides that it is in the interest of the club to retain the program and the licence, at least until the end of the broadcast deal (2026).
Anything less than the length of the next CPA would stack the club up with a hard task of attracting players - if you can't convince them they have the same contract security as at every other club, and knowing the axe may be hanging over them midway through the window, when all other clubs have a more solid future.
It would then likely turn the review to a focus on reforming the program in a way that brings on-court and off-court success, with focusses on marketing, membership, merchandise and pathways off the court, and higher success on the court.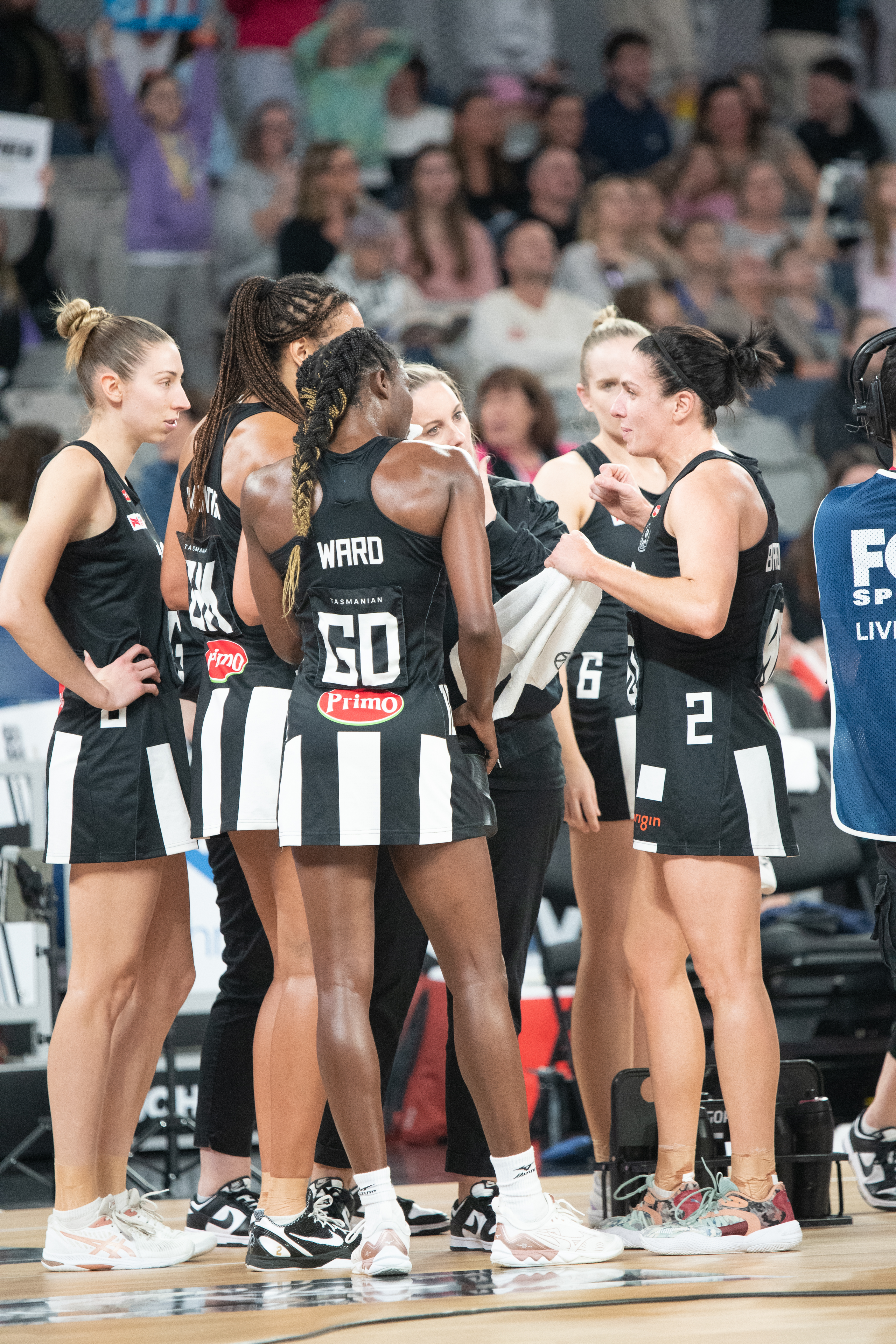 This solution is the easiest one, because it doesn't have any moving parts. Collingwood signs a new TPA, Super Netball retains eight teams, and we move on. It's likely that even if this happened, and business as usual continued, we would see Netball Victoria make a concerted effort to work with Collingwood to grow the club in the netball sphere, to reduce the risk of a repeat situation.
Right at the other end of the spectrum, the worst case scenario is that Collingwood hands back its Super Netball licence and decides that it wants out of the competition.
This would create a scramble for Netball Australia to find someone to take up the eighth licence, which would be borderline impossible on short notice, and get a team up and running for Super Netball 2024.
There is a huge amount of infrastructure that goes into forming a team. From an admin perspective, you need a headquarters, a board, an executive team and a full staff - including membership, partnerships, finance, community outreach, media, operations and a netball department.
In setting up a new club, the new club would need to either be an existing franchise - that can use the IP of that franchise to grow a brand, a team name, a logo and a uniform (like Giants or Lightning joining SSN), or you need to create, develop and grow a new brand and IP (like Giants and Suns joining the AFL).
As well as that, the nuts and bolts of a new team is difficult. Court hire agreements for matchday, training location and headquarters, finding local sponsors, and building a fan base would all take time and effort (and money).
To set up a club from scratch in under 9 months would be a massive feat, let alone that the club would need to be set up in less than half that, given that a process would need to be conducted to award the new licence to a new franchise, and that likely wouldn't be able to start until after the season (probably the World Cup). Then preseason is about three months away and the season is just double as far.
And that's without even factoring building a netball department - with players, coaches, strength and conditioning, performance analysts, physiotherapists and the rest of the staff that combine to make a team run.
Some of these staff, both administrative and netball, could be taken from Collingwood, but some of them are Collingwood employees across the football and netball clubs, and wouldn't simply be able to move to a new franchise, especially if its not in Victoria.
And all that preparation would be on a very short timeline as well. Erin Delahunty recently reported that the goal is to have the new Collective Playing Agreement (CPA) signed by the players, the clubs and Netball Australia by June 24.
If Collingwood was not continuing, the new licencee would be signing the CPA. Once the CPA is signed, players will start looking for contracts - with the expectation that teams will have first opportunity to re-sign their current players before a trade window opens.
Any new club would then be starting at a disadvantage - not having existing players, and then it would have to pull together a netball department that encourages players to sign on with them fast enough to pick up the best players in the league.
That's essentially an impossible task - and any new team entering would be at a significant disadvantage from a competition perspective, even if the timing is pushed back to give them a chance.
And that doesn't consider the timing that Collingwood will conduct its review, and then if they decide not to continue, Netball Australia would run a process to decide a new licence holder. Then the new licence holder would need to get themselves organised for all of this.
It would be a nuclear option to have to start from scratch, if Collingwood hands back its licence. And it would be a difficult and expensive process for Netball Australia to run.
Collingwood may conduct its review, and return to Netball Australia and say that the licence is untenable in its current state, but that if there could be an agreement between Netball Australia and Collingwood, Collingwood would be happy to continue with the licence.
This agreement would likely involve some additional funding for Collingwood, as Pearce reported that the netball program has been a sink for costs, and a revenue net-negative. The question would be then about how much, and where it comes from, and whether its enough to make the deal work.
Would Netball Victoria be asked to kick in some funding? Would Collingwood look to play home games at the State Netball and Hockey Centre, likely a cheaper venue from a hire perspective? Would Netball Australia be willing to make the licence fee cheaper for one club specifically?
These are all complex questions, and the priority of keeping the Collingwood licence alive is important, but Netball Australia would rightly argue that it cannot come at the expense of the integrity of the sport, the competition, or the treatment of one team differently to all others.
In the end, this outcome would require compromise from all sides, and even if brokered, may only be temporary. It may be that Collingwood signs a TPA for another two years, giving Netball Australia runway to plan and prepare for a new club to take over the eighth licence.
This would leave a shadow hanging over the competition, and may make it a very difficult year for Collingwood over that period - as a club with no future, it would be hard to sell to members, fans, players and staff, but it may keep the competition viable.
It is also worth noting that Collingwood have cried poor about the netball programming being a loss-maker for the club. The revenues and expenses were not itemised in the Collingwood FC 2022 financial report (Year to 31 October 2022), but the Collingwood FC group (AFL, AFLW, VFL, Super Netball, etc.) reported a total profit of more than $7.1m. This profit would be enough to rescue Netball Australia from any financial woe and still have money left over.
Collingwood FC also reported net assets of over $49m, compared to Netball Australia's last report which had just $158,000 in net cash. These two metrics aren't strictly comparable, but paint a clear picture of the financial muscle of the two organisations.
Even if Collingwood Super Netball is making losses, it doesn't compare to the profit that the rest of the club makes as whole. Collingwood FC's decision to question its Super Netball licence is an indication of its priority of its business strategy, and where netball might fit in to that.
It's likely not a coincidence that this report from Pearce, and the Collingwood review, is happening now.
The TPA is currently up for negotiation, and the CPA is up at the end of the season. This means that Collingwood has the chance to break off cleanly, without breaking any of its own legal agreements. The broadcast deal would be between Netball Australia and Fox Sports, not the individual clubs.
Collingwood doesn't have any players on contract after this season, and doesn't have the same contractual obligations to Netball Australia after the season either, so it can have these conversations without an axe over its head.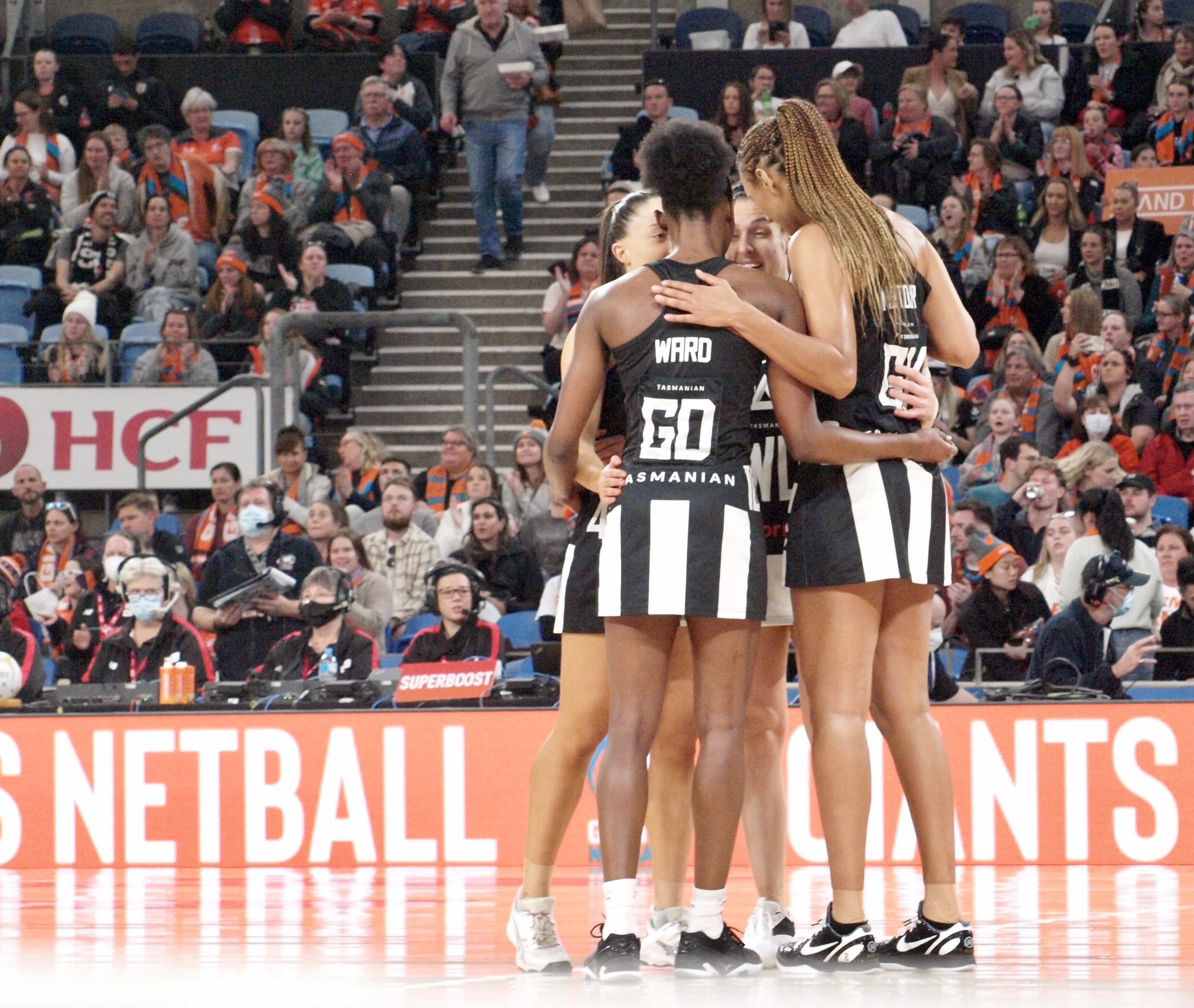 The report also came out just over 48 hours before Netball Australia's AGM. On Thursday night, Netball Australia CEO Kelly Ryan will present the financial statements for the 2022 Financial Year (1 July 2021 to 30 June 2022).
Based on a report from Marnie Vinall, these financial reports will apparently show a profit of a few hundred thousand dollars for Netball Australia.
This would be a significant turnaround from a $4.4m loss in the previous financial year, and will help stave off concerns about Netball Australia's immediate solvency.
It's likely that in presenting these, Ryan would have also pointed to the Visit Victoria sponsorship that has since been agreed, along with agreements with My Little Pony and Guzman y Gomez.
These agreements will not be reflected in the latest financial statements, and so Ryan would have been able to point to predictions that NA's financial position would be stronger in the future.
Now, a cat has been set amongst the pigeons, and Ryan can hardly stand there and proclaim that everything is rosy, with one franchise considering its position in the competition. It's a major spanner in the works, and one that hurt's Ryan's ability to shape the message.
The financial reports will also be a kickstarter for negotiations on the CPA with the Australian Netball Player's Association, now that financial statements are ratified.
The TPA negotiation would likely also have kicked into gear, and all of these negotiations will also now have the sceptre of Collingwood withdrawing the licence hanging over their head.
The short answer is that for now, it just throws spanners in works, and creates ripples of concern. Until a decision is reached on the licence, things will hang in the balance.
But the potential outcomes have a range of consequences that could massively change the shape of the Super Netball competition.
Kelly Ryan will make her name over these coming weeks. If she can keep Collingwood at the table, at least until the end of the broadcast deal, or the new CPA, it would be a massive victory. If she can do it without financially throwing everything back to the margin and not giving Collingwood what little surplus NA has, she might deserve a statue.
And if she can't keep Collingwood at the table, it will plunge the sport back into crisis, and she will be helping it fight for its survival. If Collingwood withdraws, it will take a miracle to keep everything going without throwing it all into chaos, but she has shown she has a cool head under pressure already.
So for now, watch this space.
Collingwood FC did not respond to repeated requests for comment at the time of publication of this story.