Queensland Firebirds star Gretel Bueta is looking forward to fans getting to see some of the side's up-and-coming talent set to take the court this season.
The Firebirds have a few new faces in the mix with international star Eboni Usoro-Brown and elevated training partners Ruby Bakewell-Doran and Mia Stower, with Bueta commenting on the additions to the squad.
"They've been absolutely killing it," Gretel Bueta toldEdge of the Crowd.
"Eboni [Usoro-Brown] adds so much experience to that back end and Ruby [Bakewell-Doran] is a force to be reckoned with.
"She picks off all my balls and gets the better of me at training so I can't wait to see her against other goal attacks and give their life hell other than mine at training.
"She's absolutely amazing and is going to take this competition by storm this year and as well as Mia [Stower].
"I love playing with Mia, she's got such a good netball brain, she creates so much space in that attack end and really has a great eye and a great two point shot which is very exciting for us.
"So I'm very excited to have those three out on court with us."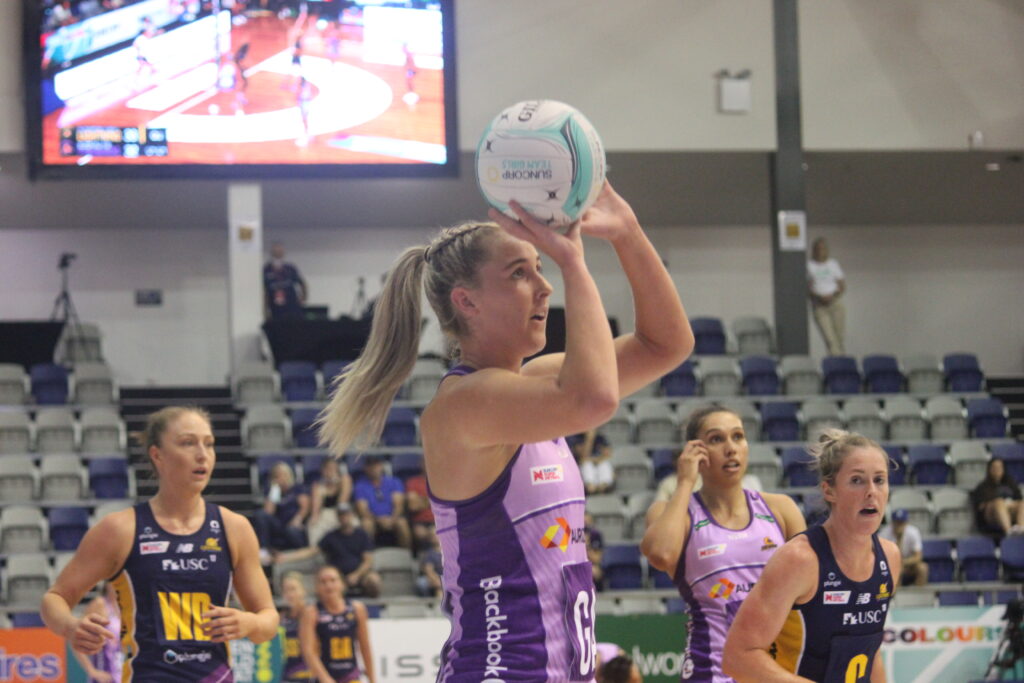 Usoro-Brown joins Bueta and Kim Ravaillion who both have young children, with Bueta saying the family vibe of the club is one of the reasons it makes the Firebirds so special.
"I think it's incredible, all our coaches are mums and our team physio as well, so when we catch up it's like a little baby creche so they all entertain each other which is perfect," she mentioned.
"The girls are honestly surrounded by so many kids they're incredible baby sitters and they just embrace it. I feel very fortunate and I love that aspect of the club."
The Firebirds were hit hard by COVID throughout this pre-season, with the side having no pre-season matches prior to the Team Girls Cup tournament on the weekend, but Bueta said the club's supporters should be eager to see what the team has in store for the 2022 Super Netball season.
"I think [fans can expect] an exciting brand of netball, we've had a very long preseason. I got to duck off to England and miss out on a few fitness sessions which I wasn't complaining about," Bueta joked.
"The girls have been working really really hard and we've got some young and exciting players coming through which I'm really excited for the world to see."
Former Leeds Rhino Donnell Wallam has joined the side in hopes to fill the void left my Romelda George who will miss season 2022 as she expects her first child.
Due to the COVID implications of their pre-season, the Firebirds had little time on court prior to the weekend's tournament but Bueta is looking forward to seeing the combination grow.
"She's amazing, Donnell is such a good target for us," she told.
"She's really easy to play with and has huge awareness on court with where everyone is and her own movements so, it's been really fun. We've only had two training sessions together but [I'm] really excited to keep building our connection."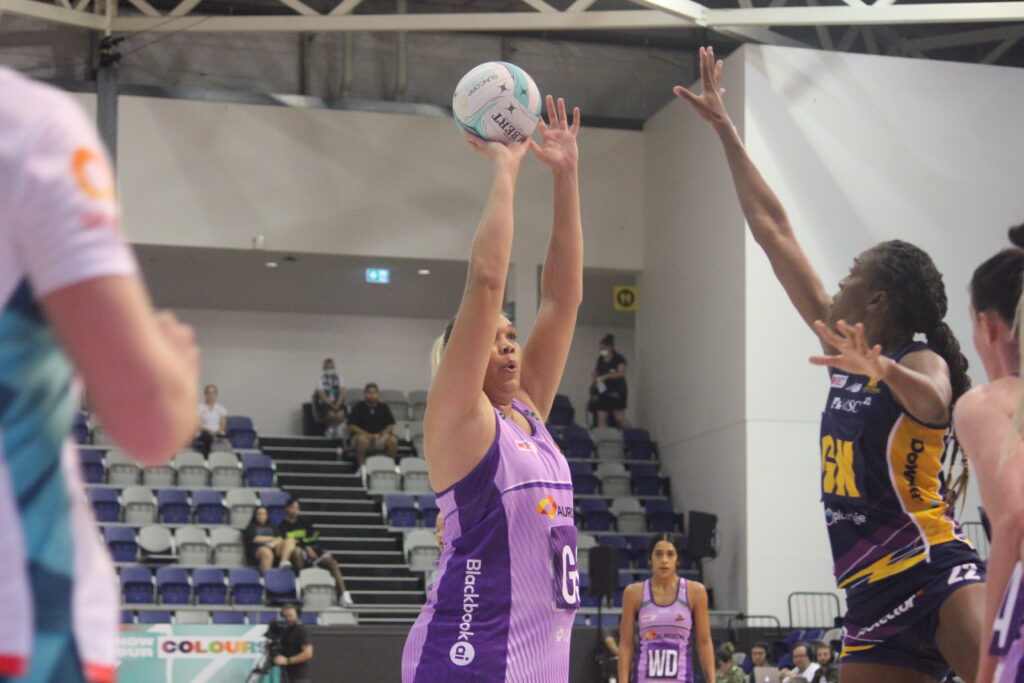 In January, Bueta joined the Diamonds in the quad series over in the UK, which was her first international series since the Constellation Cup in 2019, and reflected on the occasion to represent Australia again.
"It was awesome, I absolutely revelled in wearing the green and gold dress again, it was so special," she said.
"Whenever you wear it, you never know when it's going to be the last time so I just tried to go out there and help the team and I think we had a really successful campaign, one that we were hoping to have and one that we wanted to build on as well.
"We know that the other countries are always improving every day so we've got to stay on top of that and keep improving ourselves so that's a really big challenge for us."
2022 marks the first year of netball being back on Fox Sports, with Bueta being named as a Fox Ambassador. Bueta said that she's hoping that netball returning to Fox allows history to repeat itself.
"I love that the home of sports has jumped on board with netball," she commended.
"We're very blessed and I have some really fond memories of playing with the Firebirds when we were on Fox Sports, with winning those two championships so hopefully that luck can continue!"