The early hours of September 10 saw Fortitude Music Hall packed to the brim with artists as BIGSOUND made its triumphant return in 2022 after three years with no in-person events.
Across three massive nights and 23 stages, BIGSOUND brought a record number of 210 speakers, and more than 180 emerging and established artists to get live music and industry insights back to life in Brisbane.
QMusic and BIGSOUND CEO Kris Stewart said it was inspiring to see the music community come together when it's needed most.
"What a huge BIGSOUND we delivered in 2022. It was a privilege to serve our industry as it navigates through challenging times and moves towards a brighter future. We were grateful to welcome many familiar faces and so many new folks into the BIGSOUND family and connect dealmakers with some of the freshest new talents in the industry," said Kris Stewart.
The BIGSOUND conference tackled the critical issues of mental health, gender equity, diversity and industry rebuilding with inspirational keynote speeches and conversations from a wide range of guests, including Tarana Burke, Milly Olykan, Rebecca Black, Che Pope, Matt Gudinski, Jaguar Jonze, Ali Harnell, Annabelle Herd and Example.
Both acclaimed and emerging artists made their way to the heart of Fortitude Valley, offering a range of showcase performances from Alter Boy, Budjerah, COLLAR, Dallas Woods, flowerkid, Hallie, Hope D, Jem Cassar-Daley, Mia Wray, Teenage Joans and many others.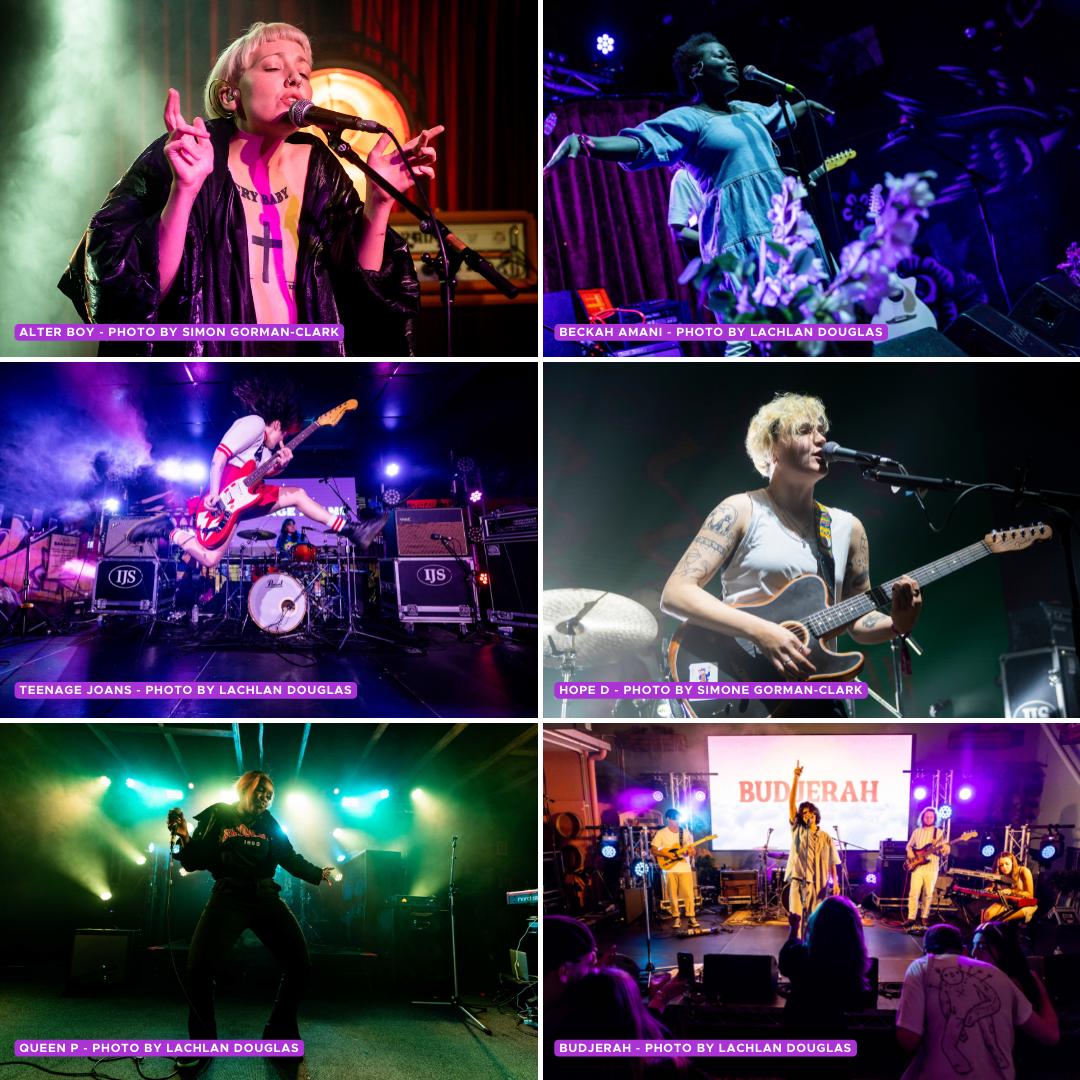 But the fun didn't stop there.
This year's event introduced BIGSOUND After Midnight, featuring Secret Shows presented by Amazon Music.
Those who weren't ready for the party to end were rewarded with a stellar array of major national and international artists, including luminaries such as Rebecca Black, Jaguar Jonze, Marlon Williams, Sycco, In Hearts Wake, Nina Las Vegas and WAAX.
BIGSOUND continued celebrating the music of First Nations artists and perspectives with a dedicated program focusing on unifying and uplifting the voices of First Nations artists and speakers through a diverse intersection of events.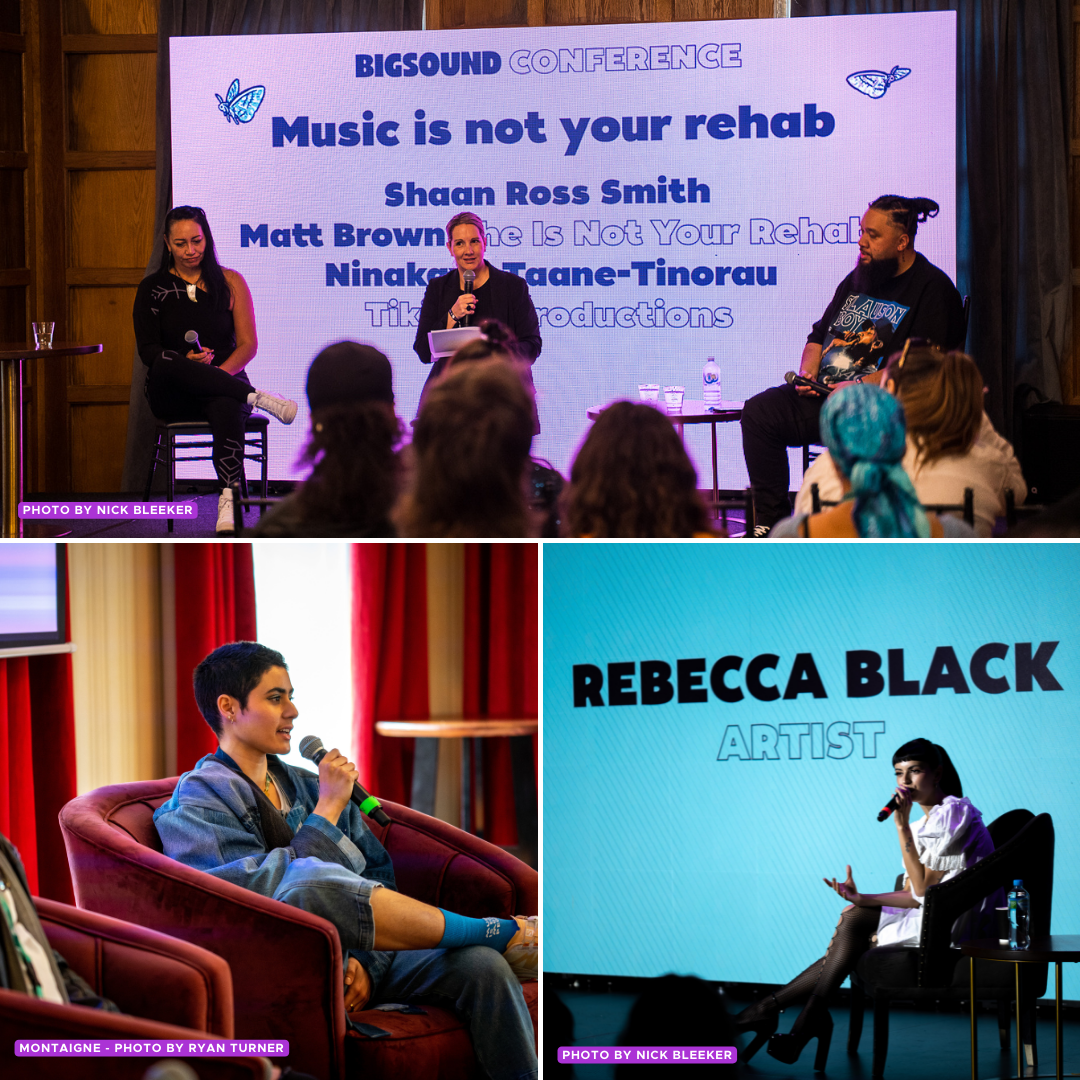 Showcasing artists included Budjerah, Andrew Gurruwiwi Band, South Summit Band, Birdz, Loren Ryan and Dean Brady, to name a few.
Tributes were paid to the musical legacy of the late Archie Roach through conference programming such as Singing our Futures. This showcase brought artists and speakers together to honour Uncle Archie's lifelong commitment to healing through song and conversations.
"To see the smiles on faces as old friends meet again and new relationships are forged, to see the passion and embrace for our First Nations Artists across the entirety of the event was heart-warming, to say the least," said QMusic Elder In-Residence Uncle Kev Starkey.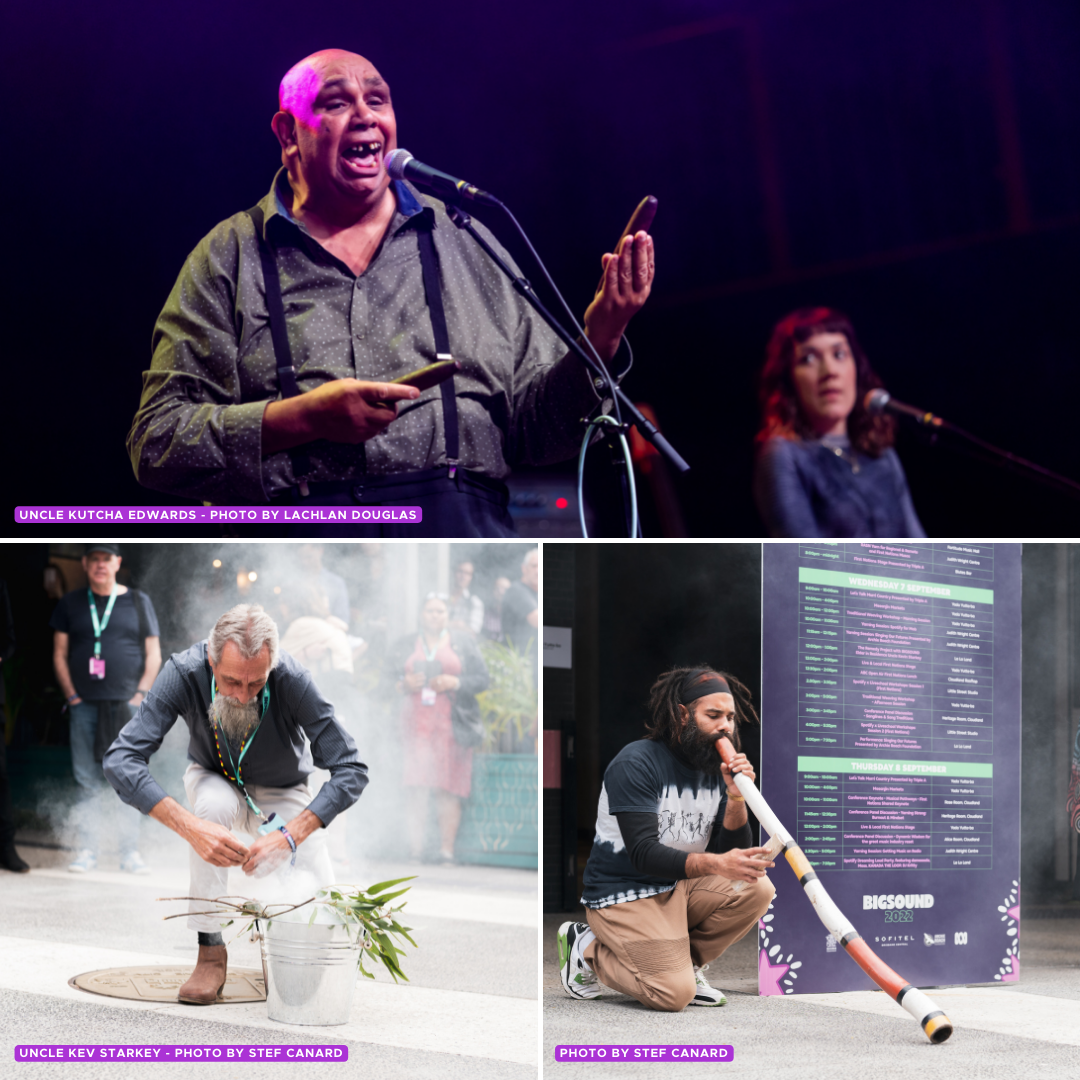 As the southern hemisphere's biggest music industry gathering, the 2022 event also continued its mission of drawing all worlds of adventurous music lovers together, this year adding a new arm to the BIGSOUND family in the form of BIGSOUND Country.
BIGSOUND Country brought together forces of the country music industry from both Australia and overseas.
Highlights included the JMC BIGSOUND Country Takeover concert, artist showcases including Hinterland, The Buckleys and Taylor Moss, dedicated panels and a special stand-alone show, BIGSOUND Country: Live at Southbank, featuring Adam Brand, Wolfe Brothers, Shane Nicholson, James Blundell and Loren Ryan held at the Southbank Piazza as part of Brisbane Festival on Saturday night.
Accessibility and safety were at the forefront of BIGSOUND, with the Youngcare Stage dedicated to delivering an inclusive music experience for people of all abilities - a first for mainstream music festivals.
Preparations have already begun for BIGSOUND 2023, where they hope to continue the change and regrowth in the industry.
BIGSOUND aims to continue creating a harmonious ecosystem ready to spread love throughout the music industry by tackling the big topics.