The last time Canadian pop-rap sensation bbno$ came to Melbourne, it was right before we plunged into two years of on-again, off-again lockdowns. Now, with the lockdowns behind us, he has once again brought his party-hard, good-vibes music to St Kilda's Prince Bandroom.
bbno$ is the musical sobriquet of Vancouver rapper, Alex Gumuchian, whose been blowing up since he started in 2016 with tracks like Lalala receiving hundreds of millions of listens across Spotify and TikTok. Now, he's touring Australia in preparation for the October 21 release of his latest album, bag or die.
I had a passing familiarity with bbno$ going into this gig, having heard snatches of various songs across TikTok (haven't we all?) and found genuine enjoyment in the humour and bouncy flow of tracks like edamame. My hope: that this would translate into a fun, balls-to-the-wall show.
And yep, bbno$ and everyone else involved in Thursday's show absolutely delivered.
The night kicked off at 8 pm with opening act, Saint Lane: a Gold Coast rapper who hit the stage in a flashy, psychedelic polo shirt and cap. Lane got the crowd going immediately, the room exploding in unison with the chorus of his track Sugary Sweet. We were soon treated to a new single, i think i've seen this film before, off his latest album i thought my name was cursed.
Where Lane really won the crowd was with his storytelling. He had everyone screaming "fuck Triple JJJ" after an anecdote about not making it on the Hottest 100, but the winner of the night was the background he gave to his track, Toothbrush. It was a long, dramatic tale beginning with him going viral for doxing eshays for stealing his car, paying a guy on Gumtree to fight him in preparation for any dangerous encounters with strangers, and then winding up in an Uber with a driver whose girlfriend had dumped him for smoking a joint but who still had to live with her because of lockdown. A true story for the ages.
Lane concluded with Toothbrush and there was a half an hour wait for bbno$ to finally appear. The wait was frustratingly long considering Lane had gotten the crowd riled up and ready. It would have been preferable for that stellar crowd-work to lead immediately into the headliner, but I'm sure there may have been logistical obstacles preventing that so I'm willing to cut some slack!
At 9 pm, bbno$'s DJ, Daniel, appeared on stage to renew the hype. He played a couple of mainstream classics, including Aqua's Barbie Girl, before bbno$ launched onstage with 'resume', a song off his 2021 album, eat ya veggies.
bbno$ brought his humour to the crowd-work that night by promising to give a flexitarian cookbook to whoever went the hardest. During the next track, help herself, he posed a question to the crowd: "who jacks off to this song?" He was met with rousing cheers of affirmation and laughter, which he responded to by throwing vegetables into the mosh.
bbno$ professed his indebtedness to online meme culture with a rendition of 4 Non Blondes' What's Up?, He-Man going "HEYYEYAAEYAAAEYAEYAA" in the background. He then dropped a reference to Anthony Fantano in the next track, yoga. Nice.
A true highlight of the night was bbno$ bringing a fella named Jordan on-stage to perform the Yung Gravy sections in whip a tesla and welcome to chilis. Jordan was a crowd favourite and had immediate chemistry with bbno$ as he leapt across the stage yelling into the mic. Jordan's feature culminated in him doing a shoey to a hundred whoops.
bbno$ played on his crowd being Australian well, doing an amusing bit where he claimed The Veronicas classic Untouched as new music of his. Of course, because it is unspoken law in Australia that everyone must go absolutely wild whenever Untouched plays, the whole crowd did indeed go absolutely wild.
At one point, bbno$ noticed someone had passed out and made sure they were looked after. Commendable behaviour.
bbno$ alternated between playing more of his own work, songs like mathematics and c'est la vie, and classics like Shakira's Hips Don't Lie, eventually culminating in a penultimate performance of his biggest hit, Lalala. The crowd was surprisingly not as energetic for this song as they had been for most of the night, but it didn't matter because the energy amped back up as Daniel started playing Eurodance mainstays, Gunther's Ding Dong Song and The Vengaboys' Boom Boom Boom Boom, followed by some Crazy Frog.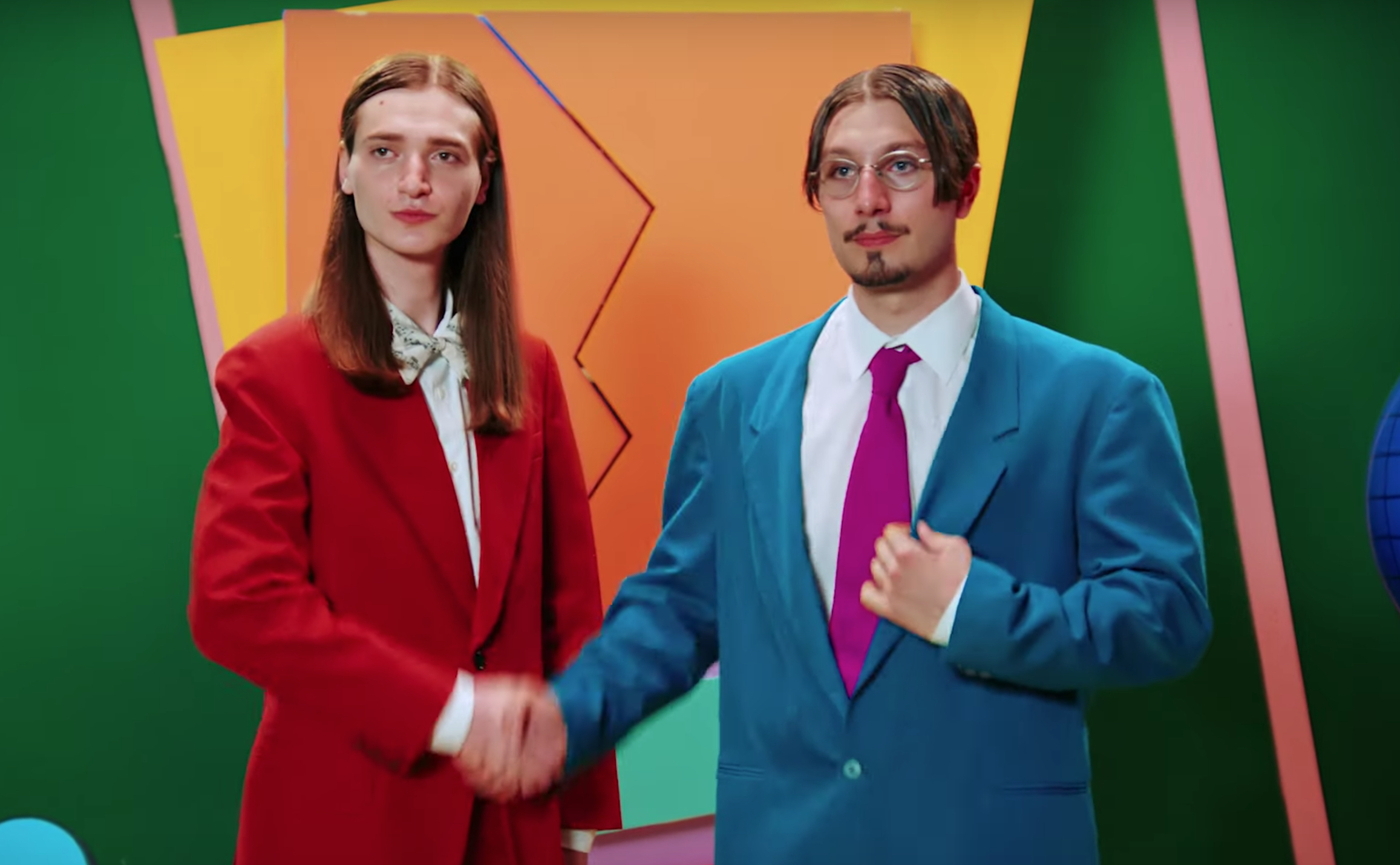 There was an encore of you mad and the night concluded with Jordan being given the flexitarian cookbook for going the hardest. bbno$ promised to be back in Melbourne at the end of March 2023 and to have two projects out by then. Ambitious!
The great success of bbno$'s showmanship is being able to play to the crowd. I went into the gig as someone who wasn't a committed fan but the concert was so wild, so energetic and so strident in its good vibes that I couldn't help but enjoy myself. bbno$ knows who his audience is: zoomers who spend too much time online looking at memes and browsing TikTok. And he took advantage of this, crafting a performance that had the whole room getting rowdy.
bbno$ puts on a helluva show. If you're a fan, then you'll be treated to the hits you know and love. If you're not a fan, then you'll be won over by the atmosphere and sheer dynamism. His music hits much harder live, elevated by his electric stage presence and impassioned vocals. bbno$ gets a rec from me – catch him live if you have the opportunity.