The show will take place at Qudos Bank Arena, supporting KISS on the Sydney leg of their farewell tour. Battlesnake will then be taking off for a series of concerts along the East Coast, including in Melbourne and Brisbane.
The boys of Battlesnake have been taking the Aussie airwaves by storm in their trademark budgie smugglers since they kicked off in 2019, developing a devoted following with their campy take on 80s metal and explosive Sydney concerts.
But there's more to them than just the budgie smugglers and camp: this latest single is packed with some rip-roaring riffs.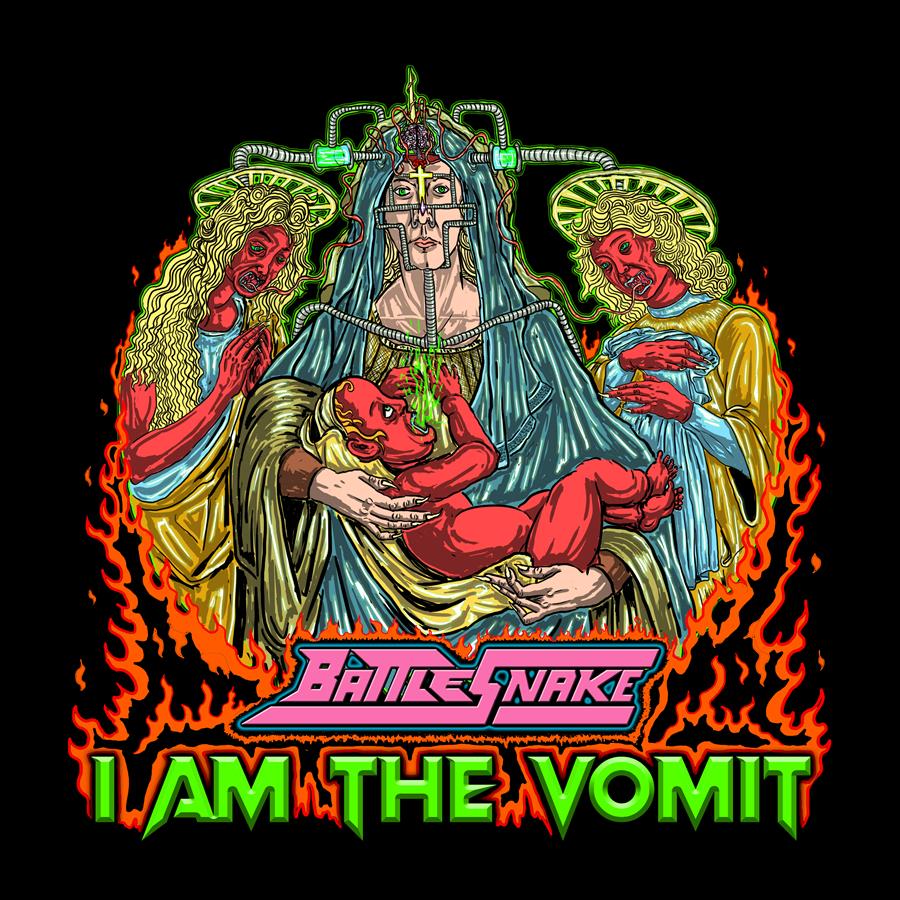 'I Am the Vomit' grips you by the throat with the crunchy guitars of its opening, evoking the thrash stylings of Slayer with the sheer fast-paced intensity.
When the vocals kick in, they're dripping with devilish spite and recited with this rhythmic, almost religious fervour.
The lyrics speak from the perspective of a hellish beast made of vomit, rising from the earth on judgment day to deliver humans to the depths of vomit hell. It's classic stuff, a fresh and fun take on the fantastical lyricism of their trad metal inspirations.
Battlesnake has kicked things to the nth degree with this chorus, a banger designed to be yelled in the mosh with chest-length hair flying everywhere as you headbang to the hardcore rhythms.
And when that final chorus concludes, there's a whipcrack as the boys push it even further with some absolutely virtuosic playing during the guitar solo. It's a final adrenaline hit before the refrain briefly kicks in and the track ends.
Just as impressive as the actual playing is that Battlesnake produced this track themselves, although it was mastered by Steve Smart of The Living End and Parkway Drive fame.
If 'I Am the Vomit' is anything to go by, then this slate of upcoming shows from Battlesnake is something for Aussie metal fans to look forward to.