The third ODI of the Women's Ashes was washed out without a ball being bowled, 25 less than yesterday's washout. The series next heads to Manuka Oval for the Test match.
The series is delicately poised, with Australia and England having split the points in the two washouts, the hosts leading 4-2 in the multi-format series.
Australian batter Rachael Haynes has been looking forward to her return to cricket after time off from the game prior to the series. After the dominant first win, and the two washouts, she is yet to bat in this series.
"I think sometimes as a player, you just want to get into a series," Haynes said after the washout.
"So to have a couple of games washed out isn't ideal, but I guess now we move on to Canberra for the Test match."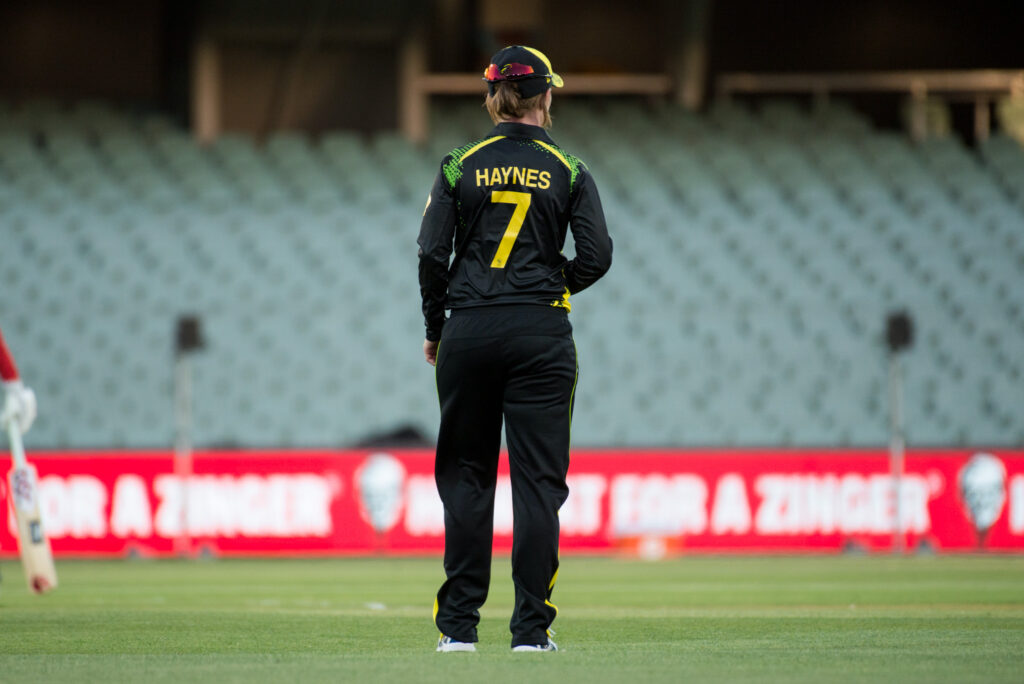 The way the scoring works for the multiformat series, and the two washouts will make the Test match crucial for deciding the Ashes.
"It's huge in the context of the series, so there's going to be a lot riding on it," she explained.
"I'm really interested to see what the wicket looks like down in Canberra. We had a national league game down there just before the series started, and there was a lot of grass on the wicket.
"It was very green, compared to other times I've played at Manuka Oval, so, yeah, it's an intriguing point in the series, knowing that if one team can get a win and a result out of this Test match, it will really set up the series."
With so much riding on the Test match, Haynes knows that selection will be crucial, especially with grass on the wicket.
Haynes has batted at different places in the batting lineup for Australia, but is preparing to open the batting for the side in the Test match.
"That's a conversation probably for Meg [Lanning, captain] and Motty [Matthew Mott, coach] to have. I've certainly been preparing like I will bat in the top order. So facing plenty of the new ball and those sorts of things in preparation for the Test match.
"But as I've said in the past, I'm happy to bat wherever they need me to. I've prepared for that, knowing I could end up in the middle, but as I said, I'm definitely preparing to open at this stage."
Where Haynes bats will only be one selection quandary, after Beth Mooney's injury earlier in the week. Haynes reported that Mooney's recovery was progressing well, but its unlikely to be enough for her to play in the Ashes Test.
"It's been really nice to see how much she's progressed and even little things over the last couple of days - the swelling around her face has gone down quite substantially and just having a bit of a chat with her and checking in and see how she's going, she's feeling really confident," Haynes updated.
"She had a hit today in the nets and also a run around and by all accounts, she's not in any pain or anything like that.
"So I think it's just about her stepping through those little markers that she needs to get through, and without a doubt, she's definitely got her eye on that Test match in Canberra."
The good news didn't extend to the whole squad, as it was revealed that Tayla Vlaeminck has fractured her navicular bone in her foot, and will be out for the series, and the World Cup in March.
"It was a pretty quiet changeroom when we found out the news last night, and we're just so disappointed for her," Haynes said.
"She's a really popular member of our group and there's probably not a lot you can say at the moment.
"Obviously we want to be as positive as we can for her, but also recognising that she is going to have a little bit of a long road back to cricket and those sorts of things.
"She's a really great girl and really popular and obviously extremely skilful as well, so she'll be a bit of a loss for us on the field, but we are certainly thinking of her, and hoping for the best recovery possible."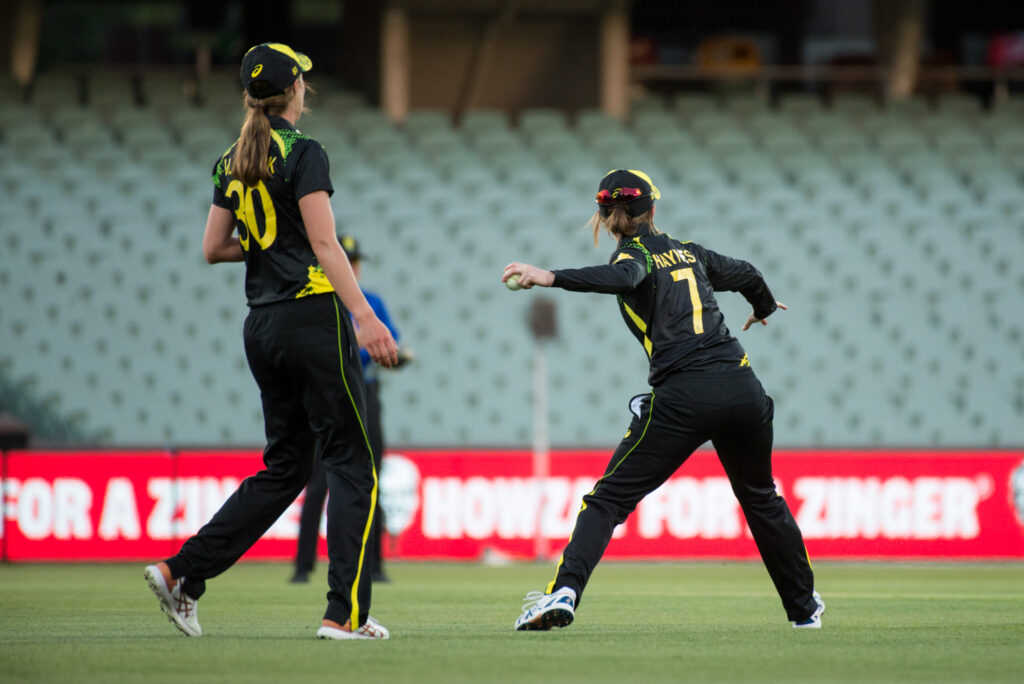 Vlaeminck's injury potentially opens the door for Stella Campbell to get into the side, after she claimed figures of 7/25 in a match at Manuka Oval. Haynes was quick to remember the carnage that the young quick had caused.
"Having watched first hand the damage she did against ACT and just the wicket as well, it had a little bit more bounce and carry in it than perhaps what we've seen in the past, so I definitely think she'd be coming into calculations," she said.
"She obviously debuted earlier on in the summer [against India], and I think, particularly in red ball cricket, where your ability to take wickets is fundamental to winning Test matches.
"No doubt they'll be sitting down and having a bit of a discussion on who they think the best makeup is of our side to be able to take 20 wickets, because that's ultimately what we're going to look to do."
The selection questions will be revealed, including whether Australia adds anyone to the squad as cover for Vlaeminck, and whether Mooney is passed fit to play ahead of the Test match later this week.
The standalone Ashes Test between Australia and England starts on January 27 at Manuka Oval.