With one month to go until the 2022 Winter Olympics in Beijing, Australia today unveiled the Winter Olympic Team formal uniform for the Games.
Together with Sportscraft and Volley, the AOC has designed a uniform that reflects the athletes brief of "classic, simple and fresh".
The statement piece of the uniform is the longline deep navy wool-blend coat, lined with the names of all 265 Australian Winter Olympians.
Everyone from Australia's very first Winter competitor Kenneth Kennedy in 1936 to Olympic champions like Alisa Camplin, Torah Bright and Steven Bradbury are named on the inside of the coat.
The uniform also includes a tapered chino pants in an emerald hue, along with a grey marle crew neck knit for the male athletes or a turtle neck knit for the female athletes. The formal uniform is accessorised with an official wool scarf, necktie and belt.
Volley has designed a limited edition version of the Overgrip boot, with an embossed Australian Olympic Team logo and iconic herringbone-patterned sole, for the athletes' formal footwear.
With most athletes currently overseas focussing on qualification and a tight competition schedule, the reveal was unable to be held in Australia. Instead, the mogul skiers were photographed after their December World Cup event in Alpe d'Huez, France.
World Championship silver medallist Jakara Anthony, triple Olympian Britt Cox, World Cup medallist Brodie Summers, and potential Olympic debutant Cooper Woods took some time between World Cup competitions to unveil the formal uniforms.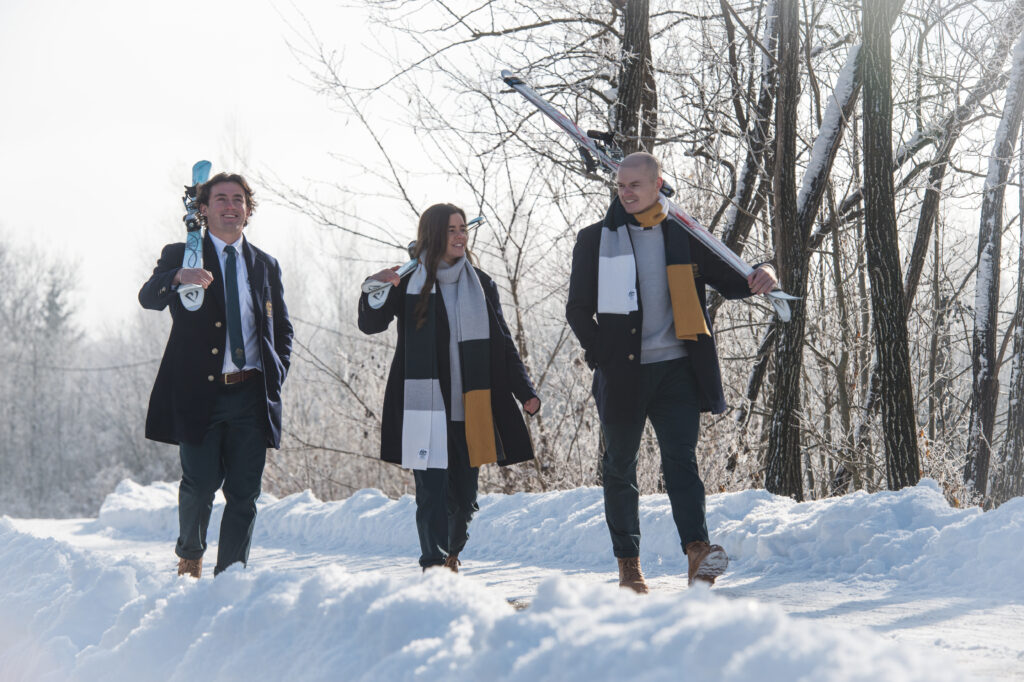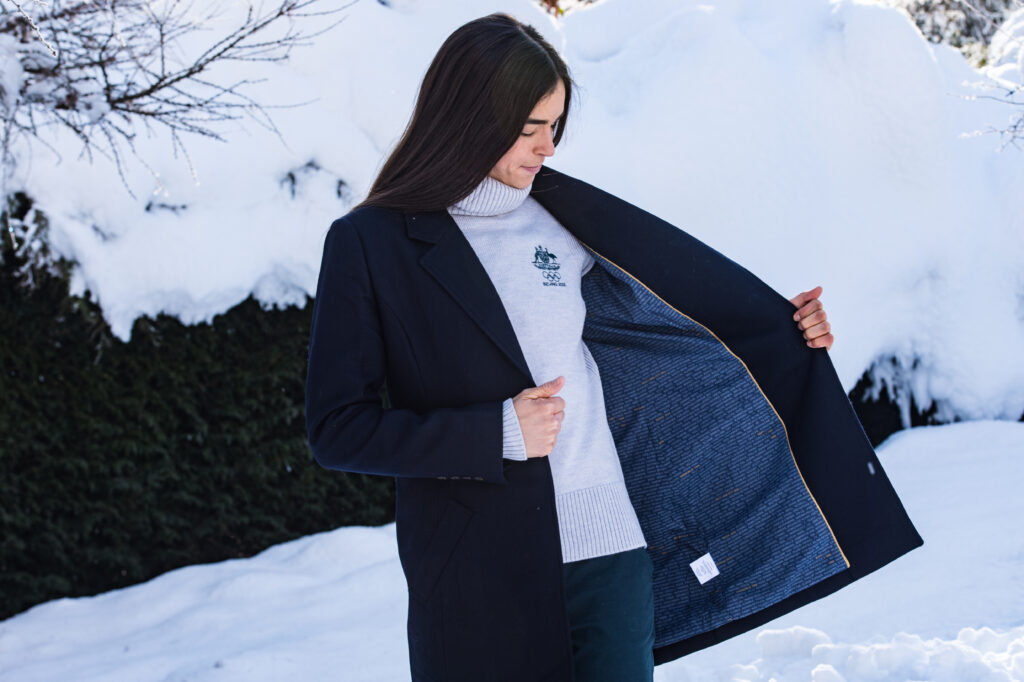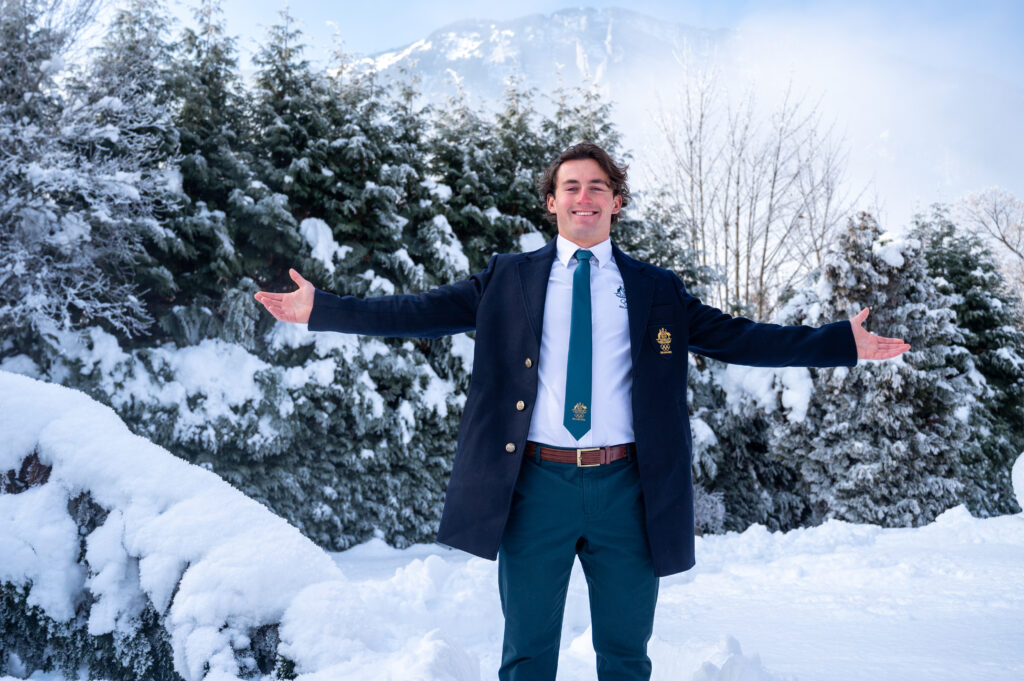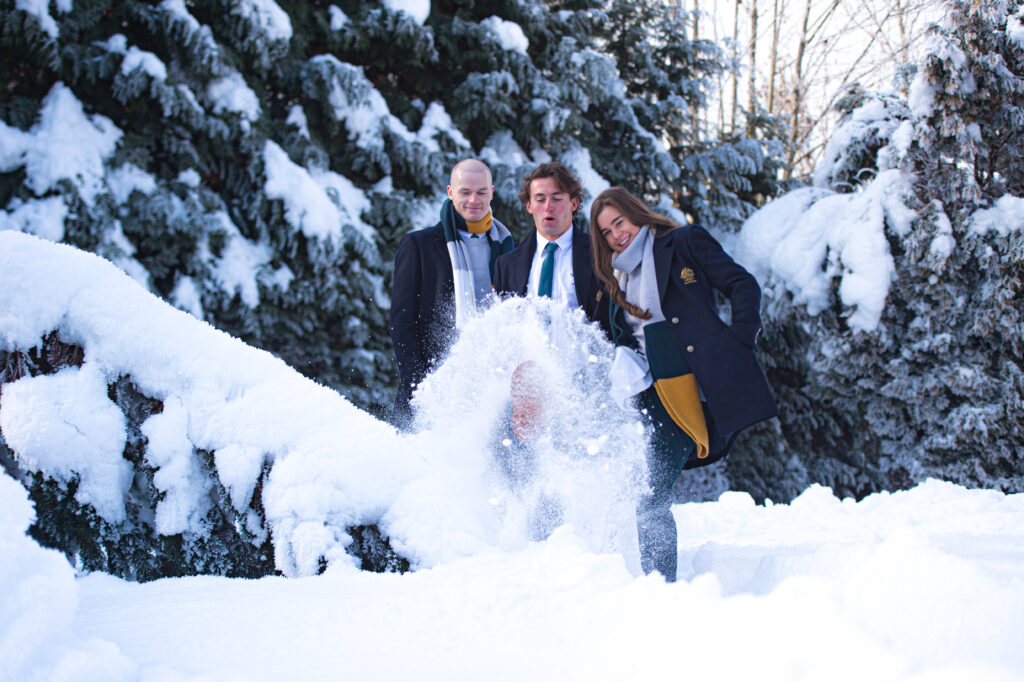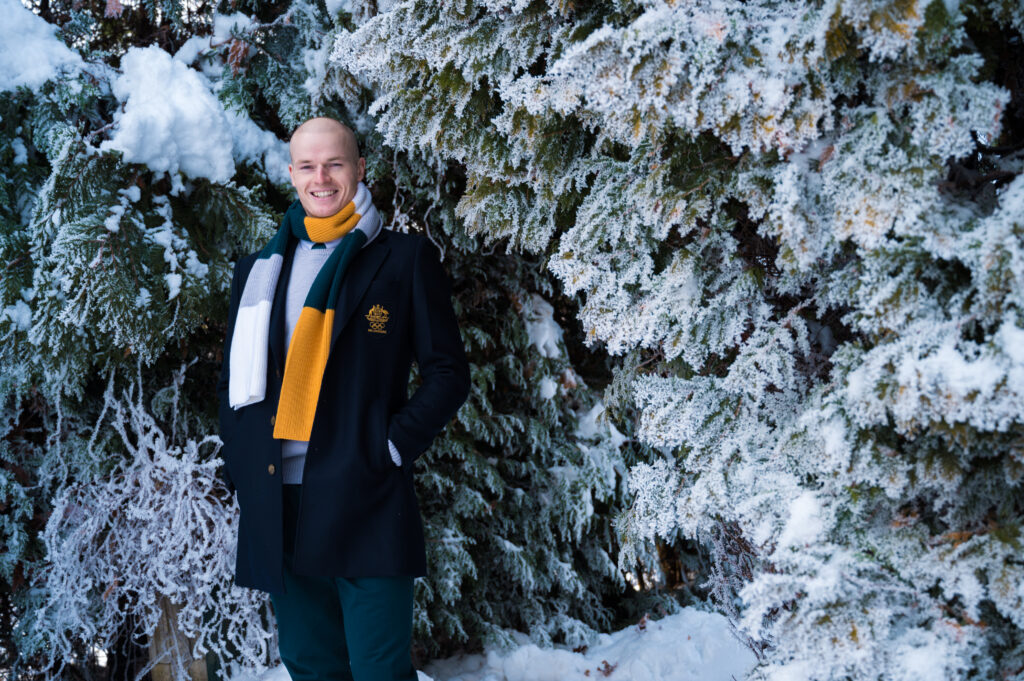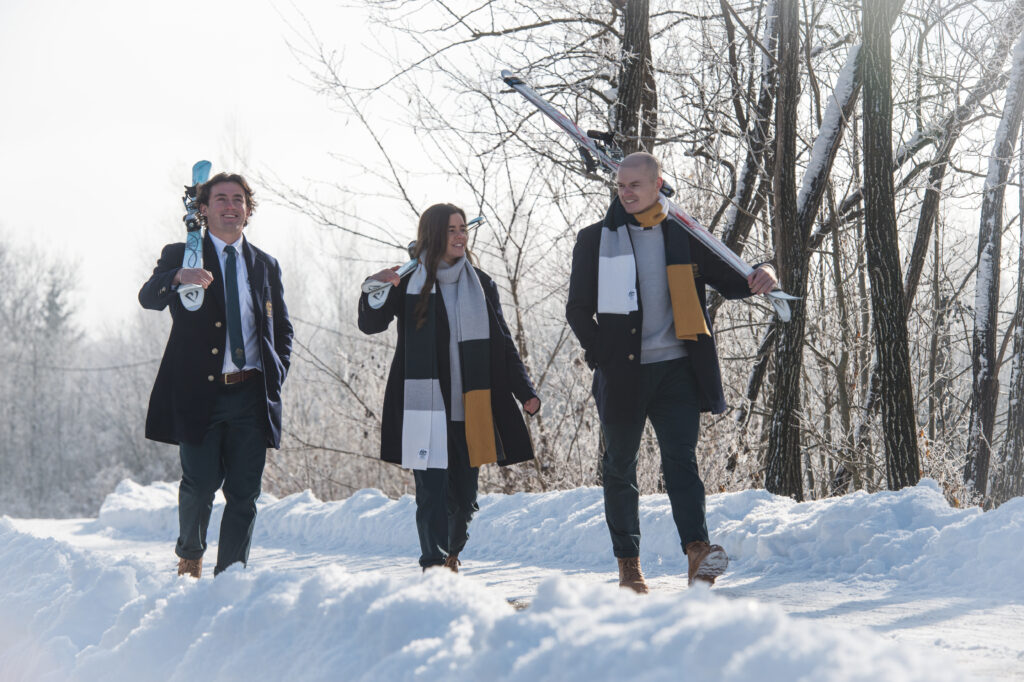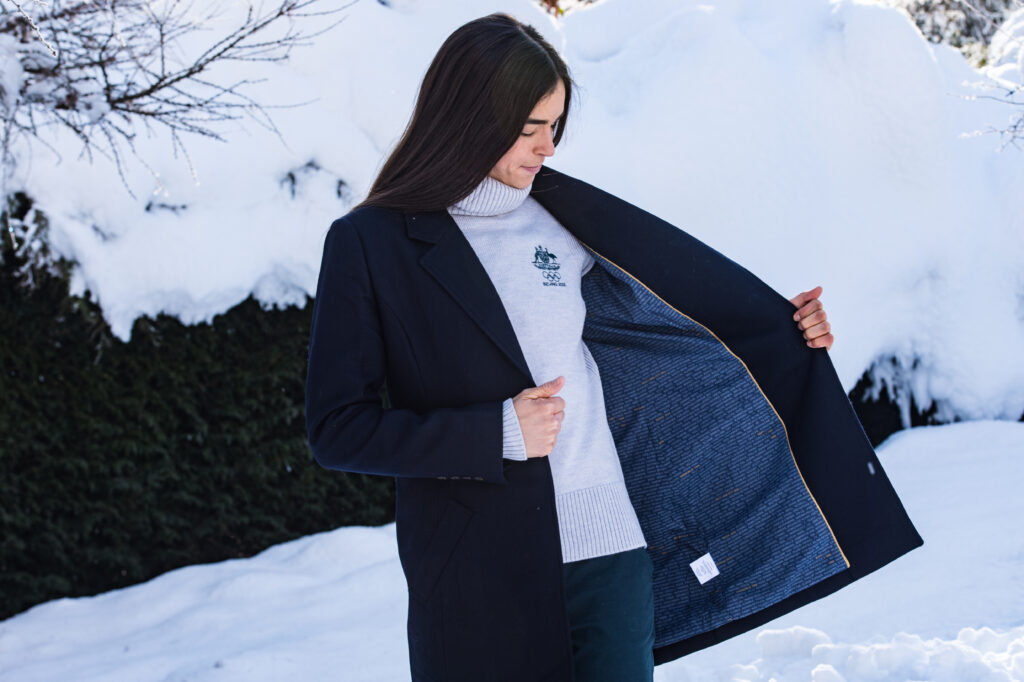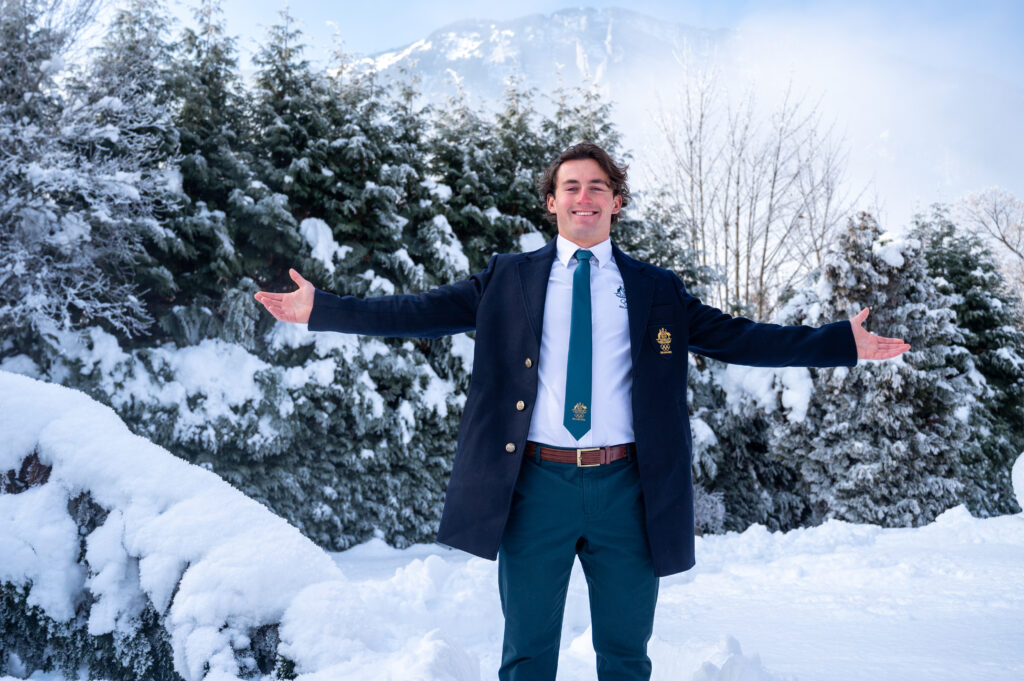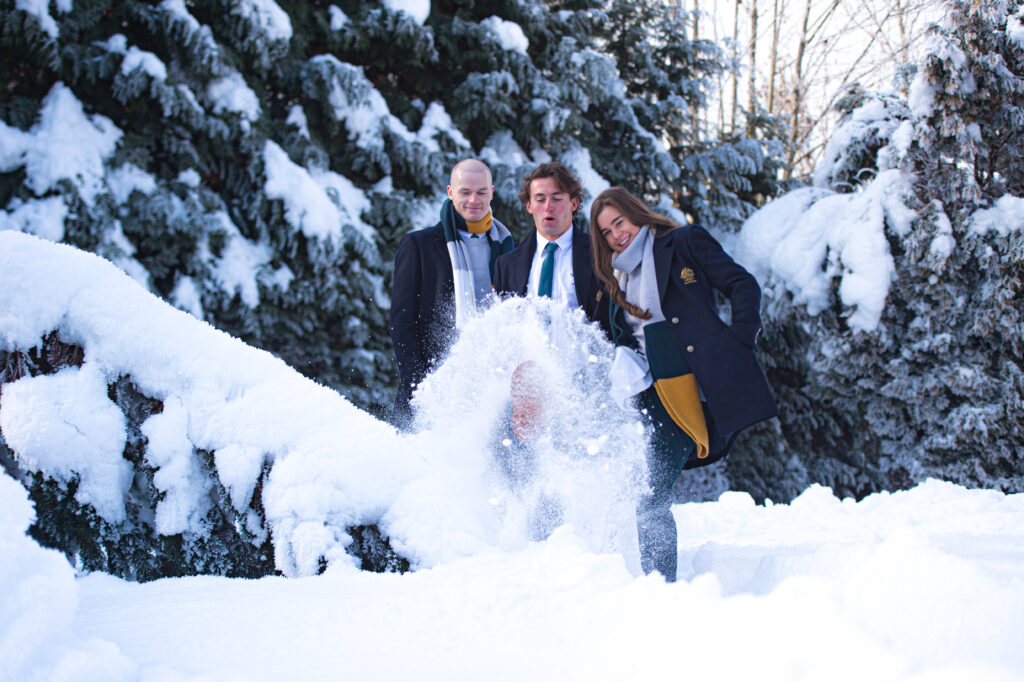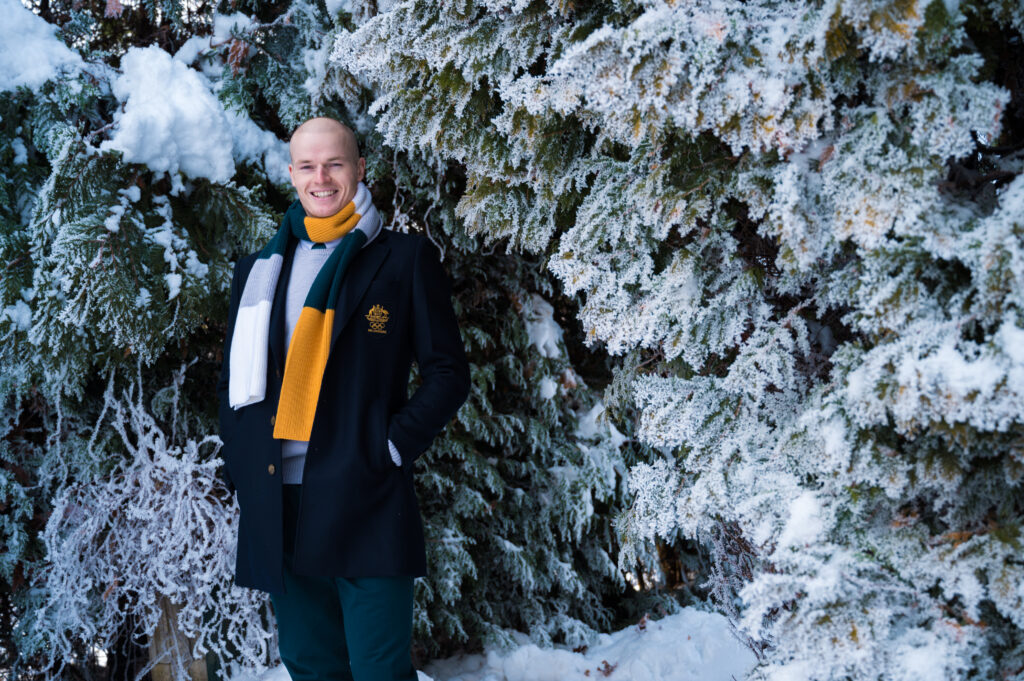 Seasoned Olympian, Britt Cox, said it never gets less meaningful to wear the official Australian Olympic formal uniform as she builds toward her fourth Olympic Games.
"It feels so special to put this uniform on today," Cox said.
"The overwhelming emotion I have is motivation – it's given me an extra boost of motivation and excitement for my next couple of weeks for what I hope will be my fourth games.
"I love the feel of the uniform, Sportscraft and Volley have done a great job on the cut and the style, the quality of the fabric feels lovely on.
"I love the high turtle neck jumper, it has an alpine vibe and it's really appropriate for the Winter Games. I'm really excited and happy with the job they've done.
"We have a fantastic community within winter sports in Australia and fantastic up and coming athletes.
"It's hard to believe this will be my fourth Games. They've all been so different, but I'm just looking forward to fighting, giving my absolute best and hoping we can make Australia proud."
Fresh off winning double gold in the singles and doubles moguls, 23-year-old Jakara Anthony said Beijing 2022 feels even closer after getting the first look at, and modelling, the formal uniform.
"Sportscraft and Volley have done an incredible job with the formal wear," Anthony said. "Putting it on makes you realise everything's about to become a reality, the honour of being able to represent Australia.
"There's a lot of pride in putting it on and seeing the emblem of the Australian Olympic Team. It's a surreal feeling, it makes you so proud and keen to represent the country.
"The kit looks great, I can't wait to get to wear it at the Games."
Geoff Lipshut, Chef de Mission of the Australian Olympic Team for Beijing, says unveiling these uniforms is a fantastic way to acknowledge there is just one month until the Olympic cauldron in Beijing is lit.
"I'm thrilled to see the formal uniforms revealed to mark today's one month to go milestone, and I know our winter athletes will treasure the opportunity to wear this uniform," Mr Lipshut said.
"Donning an Olympic uniform is an unforgettable moment for any Australian athlete, and to know you've got every Winter Olympian who has come before you, on your back, is a special touch."
"This is the beginning of a very exciting month, with the launch of the Opening Ceremony, delegation and competition uniform produced by Karbon, gloves, boots and accessories from XTM, and athlete selections throughout January, as we build towards the Opening Ceremony on 4 February."
Beijing 2022 begins with the opening ceremony on February 4.