The Top Edge Podcast is back for another week of amazing cricket coverage.
While Australia may have been bundled out of the World Cup defeating Afghanistan by just 4 runs rather than the margin they needed to get past England on net run rate, that doesn't mean the cricket is finished.
Rory and Callum break down how each of the four teams in the World Cup semi-finals got there and how Australia was slightly unlucky but also not really deserving of a spot in the finals.
Along with the World Cup chat, there is a forensic direction of the Australian T20 side. That is before a chat about the WBBL as well as wrapping up some domestic cricket and explaining why Australia just needs to calm down about young up-and-coming guns.
It was fair to say the World Cup was a disaster from the start for Australia with their loss to New Zealand putting them on the back foot from the very first night.
Now that the side is out of the competition some serious questions will need to be asked over the next nine months before Australia's next T20.
With a World Cup, just a couple of years away Rory and Callum worked through what needs to change in Australia for the game to be taken more seriously within the country.
Some of the solutions include better commentary in education the republic about what T20 cricket is now as well as making improvements to the Big Bash. T20 cricket is no longer just going out hitting big and having fun, it's a game of numbers and analysis and it's time for the Australian side to recognise that.
Of course, at the end of a cycle, there are always going to be changes to the squad whether that be Aaron Finch likely retiring or Steve Smith likely not being selected for the format.
Through the episode, Rory and Callum selected the following squad which they believe will start in the 2024 T20 World Cup.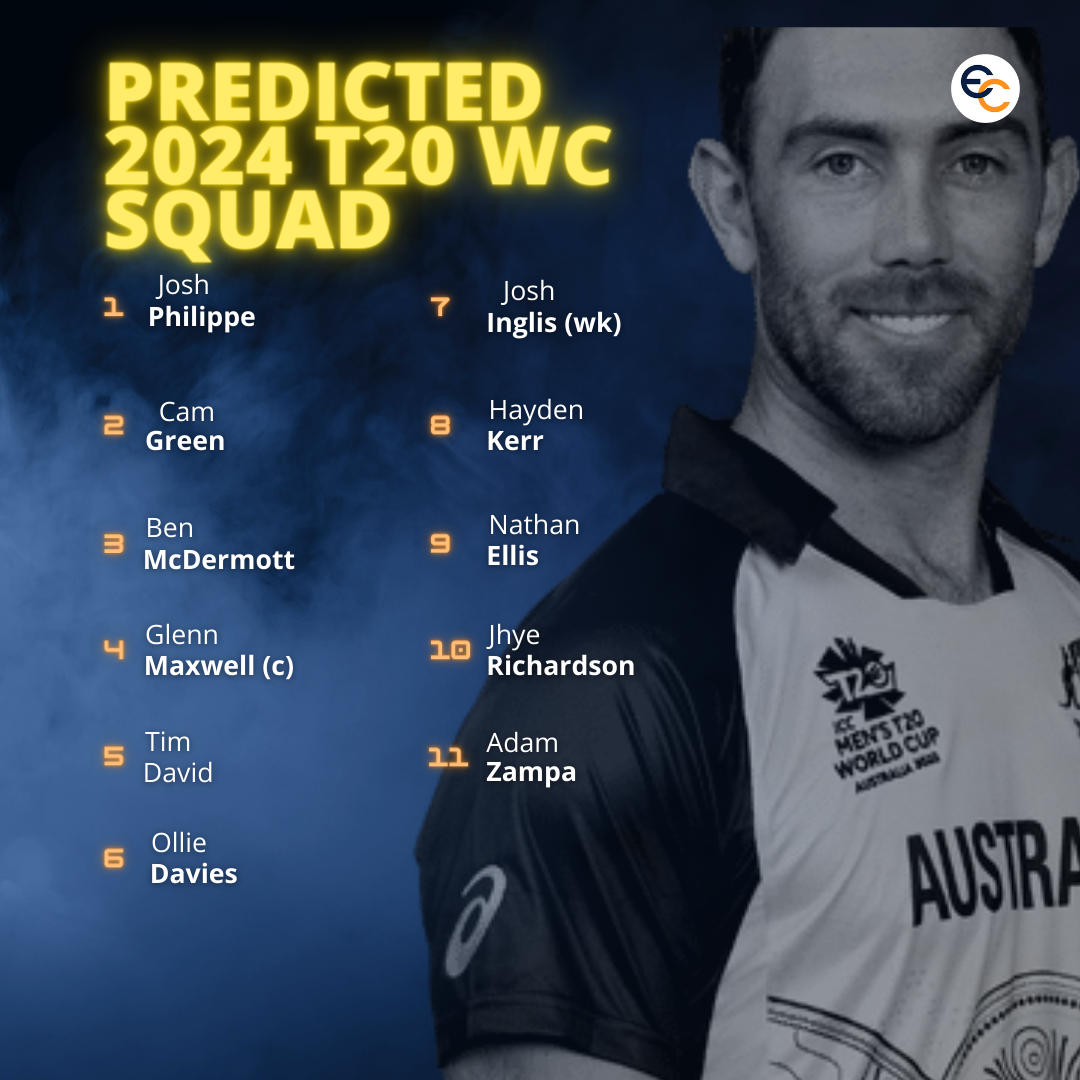 Before you move on, why not give our Facebook page a like here. Or give our Twitter account a follow to keep up with our work here.