The Australian teamis prepared to make the 2022 Oceania Championships the best result in years, as the team builds on the momentum from last year's Tokyo 2020 success.
Athletics Australia announced their strongest ever team selected for the Oceania Athletics Championship. Team Australia is preparing for what will be their fourth out of seven major events this year, taking place in Mackay, Queensland from 7-11 June.
There will be up to 25 Olympians competing, including Tokyo top-eight finisher Jemima Montag. Also selected are 16 Paralympians, including Commonwealth Games medal hopefuls Sarah Edmiston and Evan O'Hanlon.
Just under 200 Australian juniors will be competing across both the Under 20 and Under 18 events, building towards the World Under 20 Championships in Cali. It is a great opportunity to see the talent our country has, and the amount of selection that the team has for future opportunities.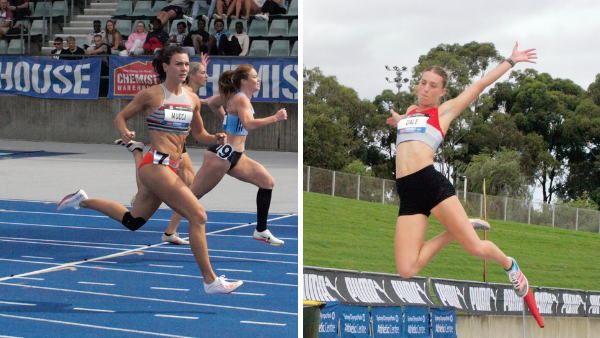 Athletics Australia General Manager, Andrew Faichney announced how tough selection will be selecting the Australian team travelling to Oregon and Birmingham.
"An Area Championships is an important competition for any athlete and to be Oceania Champion is great recognition. The Oceania Athletics Championships are also the highest level competition to score world ranking points in our Area. As such, it's an extremely important competition for our athletes, and as such we have selected a very strong Australian team for the Area Championships," Faichney said.
"The ranking points accrued from these Championships carry over for two years, meaning that competition is set to be fiercer than ever in Mackay, as athletes look to be selected for the Australian team travelling to Oregon and begin their journey to Paris. it will also be a chance to impress selectors before the end of the Commonwealth Games qualifying period.
We're looking forward to seeing this mix of youth and experience put their best foot forward in what is set to be one of the most competitive meets in the region for many years."
Two-time Olympian Steve Solomon and co-captian of the Australian athletics team in Tokyo, discussed how eager he was to see Australia's best athletes performing as a team in a competitive environment before travelling to Oregon and Birmingham.
"The Oceania Championships is a fantastic way to prepare for Worlds and Commonwealth Games. We'll have the chance to practice our race tactics through the rounds, and the congregation of some of the best athletes in the country will create a special atmosphere for the entire Australian team", Solomon said.
"The ranking points available at these championships also present a great opportunity for Australians to get access to ranking points without the requirements of travelling overseas. These ranking have become all the major important as a vehicle to major championship qualification, and it is a bonus for Australian athletes and the Australian sporting community to have such an opportunity to us."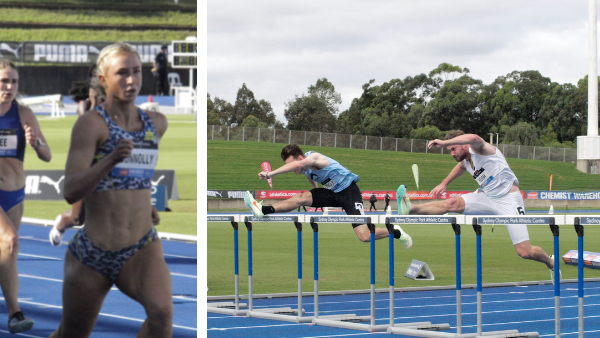 Sarah Edmiston ranked as the number two athlete within the Commonwealth in the discus F44, discussed her excitement on making the team. The Paralympic bronze medallist stated how thrilled she was to be selected for another Australian team, and for it to prepare her for the Birmingham Games this August.
"The Oceania Championships will provide a strong competition environment and one that I will be able to get feedback on how my throwing preparations are going", Edmiston said.
"The experience of travelling to a high level competition and being part of a team environment in the lead up to the Commonwealth Games will also be really key to my preparation."
The Championships will be a great opportunity for all our Athletes to be involved, especially without the World Para Athletics Championships not happening this year. It will be a great start for next year's World Para Athletics Championships in Paris, and the Paris 2024 Paralympic Games.