Ally Morphett had a Sydney Swans debut to remember, as the first Swan in AFLW history to get her hand to the footy during the match, courtesy of the first centre bounce.
It followed an afternoon of firsts, but spending time running with Erin McKinnon was not a first for Morphett.
The duo were GWS teammates last season before departing the club, Morphett across town to the Swans and McKinnon to the Saints.
For Morphett, that presented a unique challenge in her short AFLW career, playing against someone with so much shared familiarity.
"Last year, she was my mentor," Morphett told Edge of the Crowd after her Swans debut.
"So going into the game, I kind of know a few of her tricks, and she obviously knew a bucket ton of mine. But it's good going out there and having friends on the other team and after the game, having a good chat with them and just asking how they're going and everything.
"But on the field - no one's your friend."
Morphett was beaten in the ruck contests, losing the hitout battle 25-16 to her older opponent, but competed well around the ground, tallying more disposals around the ground.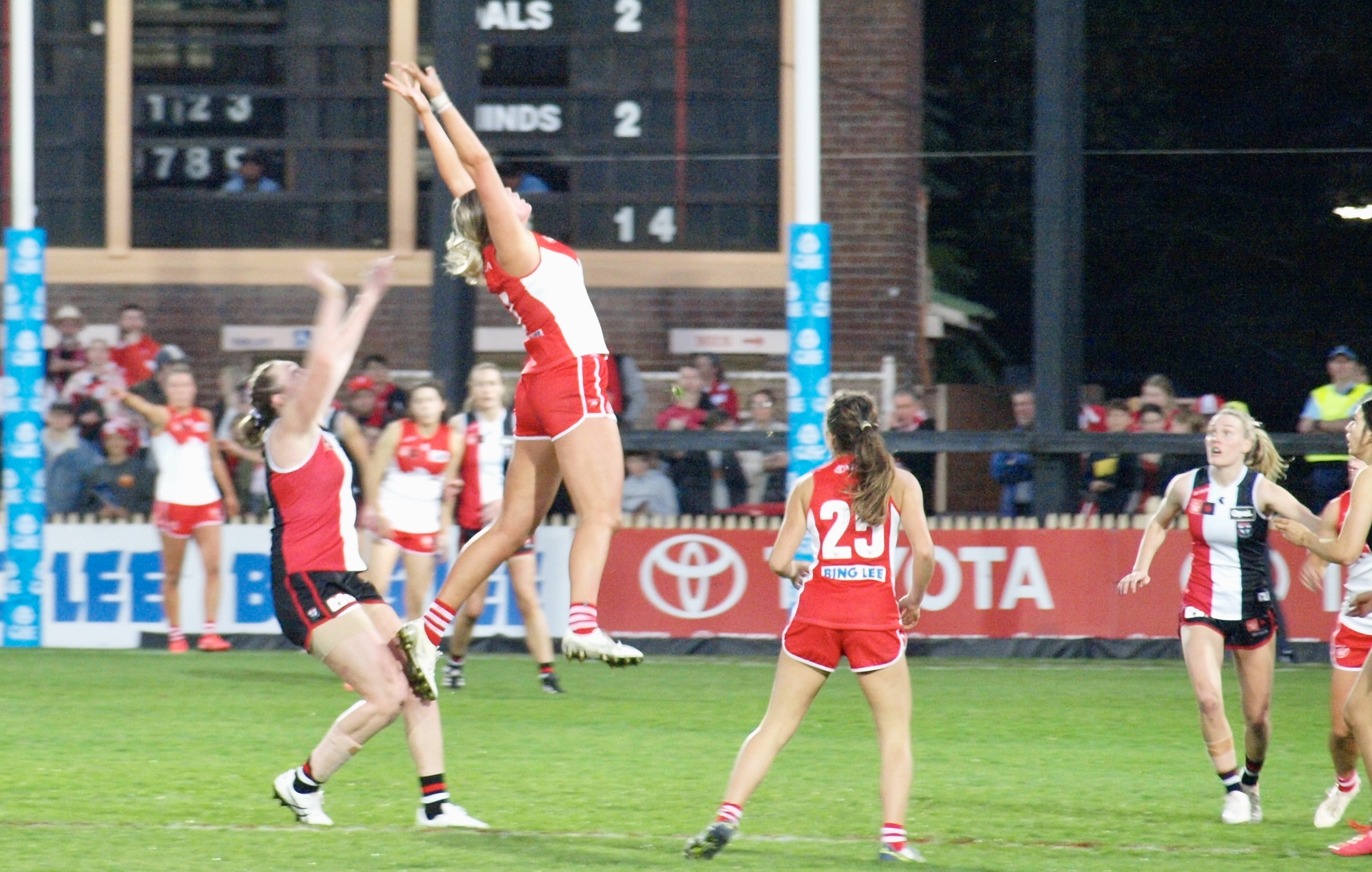 It was a tough night for the Swans, who competed hard but could not match the Saints' skill late in the match. Despite that, Morphett isn't worried, as she knows that her team has room to grow still.
"There's definitely a lot of improvements, but we've only had a fairly short preseason.
"We're going to grow and develop over the next few games, and we're still learning a lot about each other and how each other play and everything.
"I thought we went fairly well for our first year."
For Morphett, the packed North Sydney Oval was a new experience and one of the day's highlights.
"It was so good to be finally together as a whole club, and even just seeing the boys up in the grandstand was just something special.
"All the supporters and just hearing the roar out there was what really gets the fire in your belly going. It's just so amazing to see, like so many supporters out here."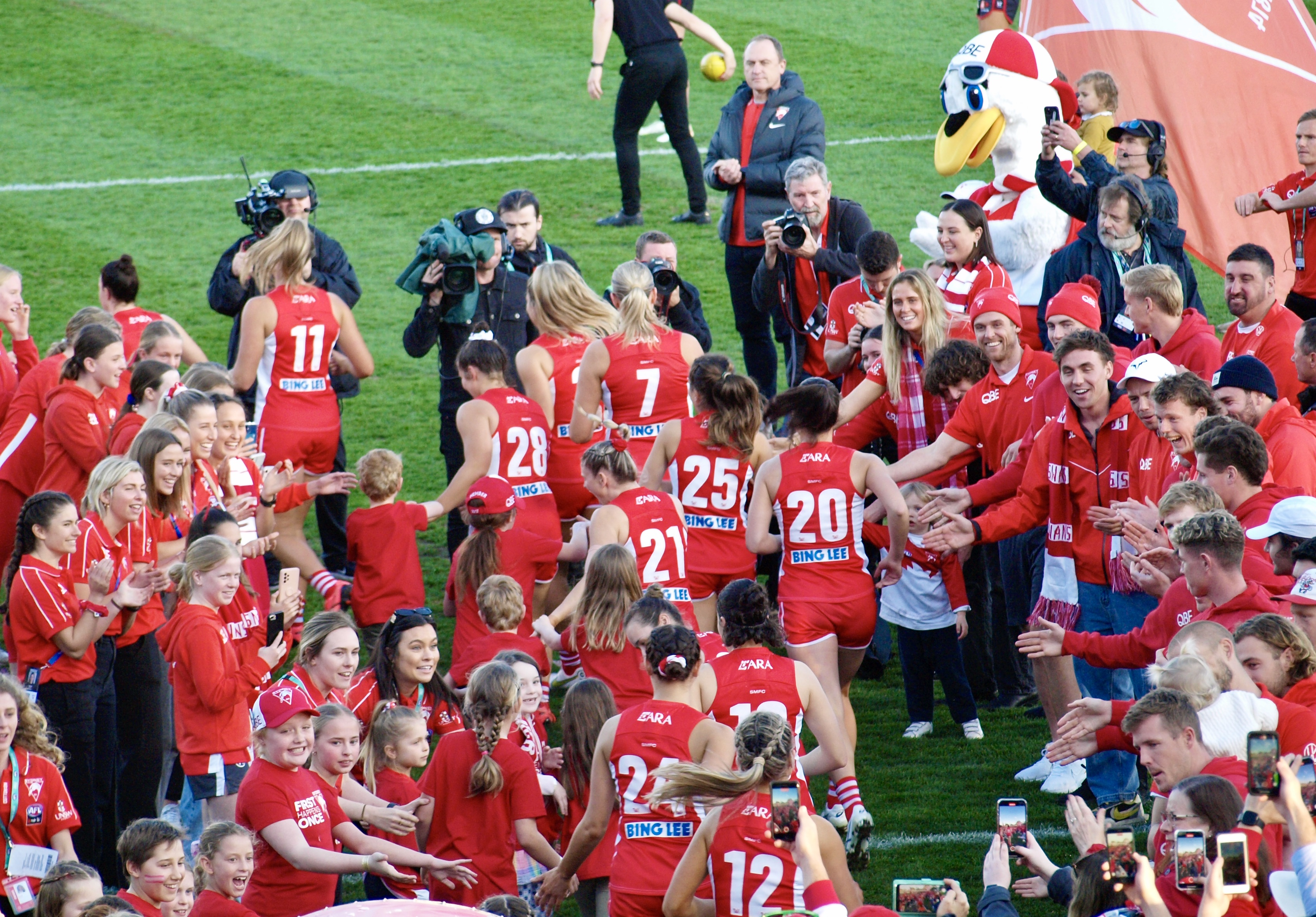 For Morphett and the Swans, they will now turn their attention to Collingwood next week, but Morphett won't have to worry about playing a former teammate until the week after when she faces her old side.