As the West Coast Fever reach its 25thAnniversary this season, Alice Teague-Neeld reflects on her time at the club to date and how the Fever have impacted her both on and off the court.
Teague-Neeld spoke to Edge of the Crowd about her love for the West Coast Fever and the shift into wing attack.
Teague-Neeld has been at the West Coast Fever for four seasons now, joining the club at the end of the 2018 season, moving from the Magpies.
Since walking through the doors of the club back in 2019, she's felt right at home in the green dress ever since.
"Yeah, the club means so much to me," Teague-Neeld told Edge of the Crowd.
"I've absolutely loved my time at Fever and going into my only fourth year I feel like they've been so welcoming to me. I love the culture, I love the involvement with the Orioles and especially with this year being the 25th anniversary.
"I think all the players that have gone before us I think it's amazing. As a little girl watching some of these players play and now to be able to put on that green dress, now it's on such a privilege."
For Teague- Neeld, what makes the Fever so special is that the Fever support not only Teague-Neeld as a netballer but as a person as well.
"Yeah, I feel like Fever has been very supportive.
"So obviously we're all netballers but we are our own selves and we do other things outside of netball. I'm currently studying physio and the club has been so supportive in allowing me to do that as well.
"We obviously spent a lot of time together and at the club, with players staff, the whole club, but I think Fever is really good at allowing you to be your own person outside of netball and gives time for that, which I think super important because when I'm enjoying my life that tends to be when I'm playing my best netball."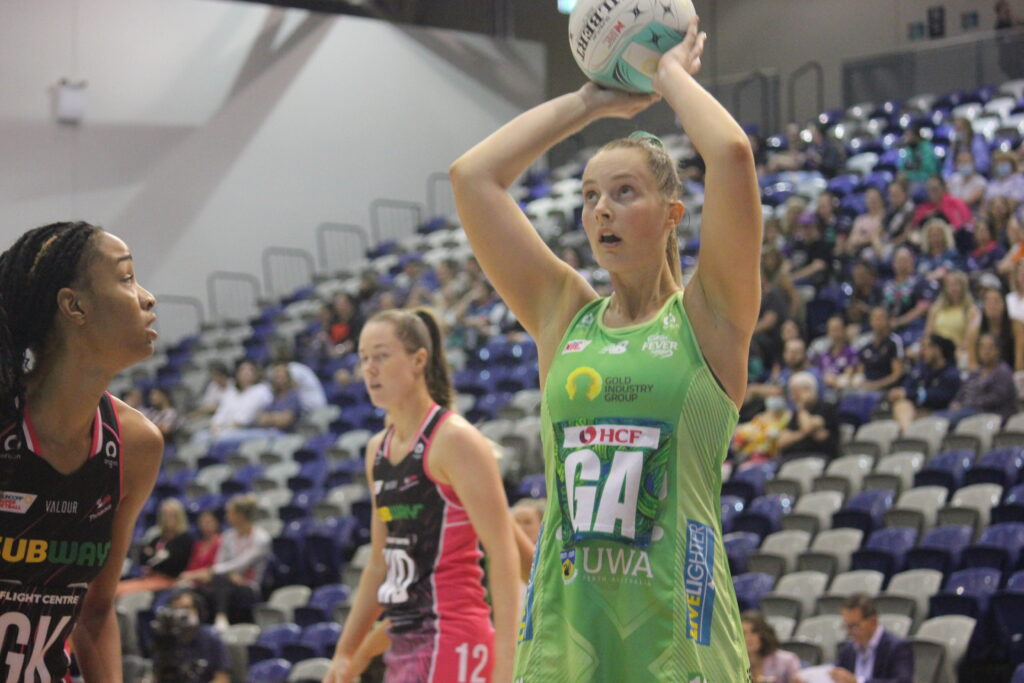 Since Teague-Neeld joined the club, the playing group has gone through minimal changes, which has seen the playing group form a strong bond.
"I think we've grown so much I think we've learnt a lot about each other we've kept a similar squad which is being such a positive has been really good to kind of get to know each other on and off the court.
"I think the connection is definitely growing, the honest conversations we're having a lot more and definitely under Stacey's [Marinkovich] reign it was such an awesome three years to me, and I learned so much.
"Then to obviously have Dan [Ryan] come in he brings something new and different. So, an opportunity to learn a different style."
It's been a bit of a different season for Teague-Neeld, having made the switch from Goal attack to predominantly playing Wing Attack. The move coming about when most of the team was out on international duties.
"It has been a bit different this season, but I'm really enjoying it.
"I think it just kind of naturally happened I guess over the preseason a lot of the girls were away with international commitments and we just had a lot of time and kind of a smaller number of girls at training.
"So, just kind of ended up in wing attack a little bit of the time just to fill numbers. Ended up being kind of a bit more permanent as the season got started."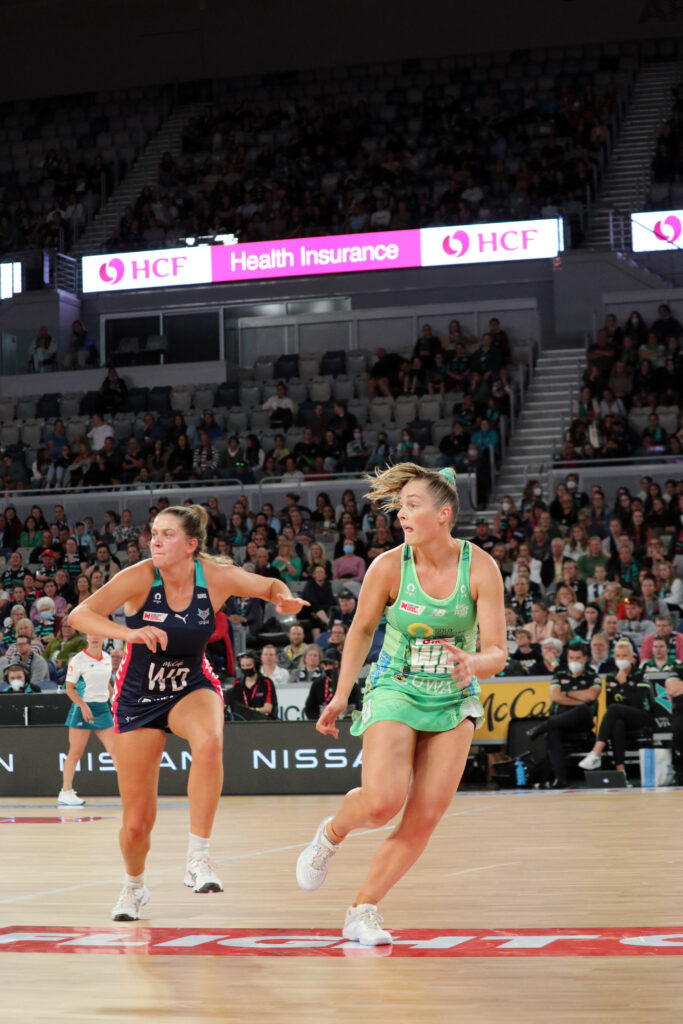 The transition for Teague-Neeld has been seamless, with a lot of the skills from playing goal attack being easily transferable over to Wing Attack.
"To be honest, I didn't start playing it at training till a bit later on towards preseason, I didn't play it in too many practice matches either.
"So, it's kind of pretty seamless, to be honest. Just kind of worked and just started playing a little bit. it's pretty similar roles, as goal attack in terms the feeding and centre passes and stuff like that, but really enjoying the challenge."
The Transition has helped with Teague-Neeld having England Roses star Chelsea Pitman in her corner, with Pitman making the move to the Fever has a training partner. Speaking to the media, Pitman said that Teague-Neeld has slotted in quite nicely to the role.
"I've said to Alice numerous times to use and abuse me, and I mean use my brain asked me questions," Pitman said.
"I'm there to help because I know its people think that it's such an easy switch to go from goal attack to wing attack, the only thing that changes is you don't have to shoot and that comes from someone who's probably never played the position of wing attack because it's an extremely dynamic role.
"You usually are the person that has to direct traffic and you're making sure you're controlling the calls of the centre pass. So, she's done exceptionally well and slotted into that position really, naturally.
"So I'm just there to be able to help her have vision and see like where she should be driving and hitting circle edge and how to, I guess play certain wing defences.
"So I'm always in her ear and question her on how did that feel? Or what do you think you can do better, and I hope hopefully she's liking that I'm sitting on her shoulder a little bit and helping her out.
"She's doing exceptionally well in that position because it's not the easiest."
The West Coast Fever will face the Adelaide Thunderbirds at RAC Arena on Sunday afternoon.