Perth Glory are in the midst of the toughest week of its A-League Women campaign. Moving into a North Sydney hub for at least a month, they face an immediate program of three games in seven days, something head coach Alex Epakis was carefully planning for as he spoke exclusively toEdge of the Crowd.
"We have a great squad with strong options. It makes sense to manage the load of players while also putting out a team that can compete and win the matches.
"We will rotate and players will be given an opportunity. We have great depth and a great group."
Glory's roster has been further boosted at the start of this week with the arrival of Claudia Mihocic. The 18-year-old Young Matildas defender was signed on a two-year deal, but has been unable to leave Melbourne until now.
"She joined us in our Sydney hub on Sunday. We are excited to have her be part of the team and hopefully, she can make an impact on the squad early on. She is a great player and great character," Epakis highlighted.
The Perth head coach also provided an insight into the facilities that he and his players are based in for the next month.
"We're staying in serviced apartments for the whole five weeks in North Sydney. We will try and find a way to balance normal living, with football, while taking into consideration all the COVID risks.
"We will have access to training and recovery facilities and we will use the time to ensure that we prepare and manage ourselves as best as possible. We can really use this time to come together and grow as a group."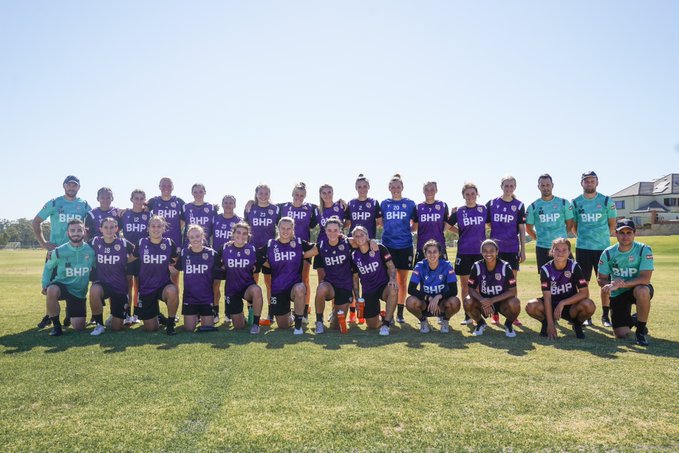 With the Glory having played three games and recorded two wins so far, Epakis is pleased about how things have gone overall but sees scope for further growth.
"We're looking at our effectiveness in keeping the ball for longer periods of time in the attacking half and our attacking movements and runs. There was evidence of this against Adelaide United [on New Year's Day], but we still want to refine further.
"In the Adelaide game, we put ourselves under some phases of pressure that wasn't necessary at times. This didn't make it easy for the backline and defending is a whole team focus, not just the back four.
"We are well aware and drilled in our defensive structure, we are strong and have some great individual defenders. However, the opposition managed to take advantage of their chances.
"We gave away too many corners and a few turnovers in some dangerous areas. Conceding goals at critical times throughout the match was a negative.
"On the positive side were our longer periods of possession including in forward positions. There was better execution and attacking entries into the box.
"All stats showed that we have made some good improvement in this area, and in the match, some of the key performance indicators showed we are heading in the right direction."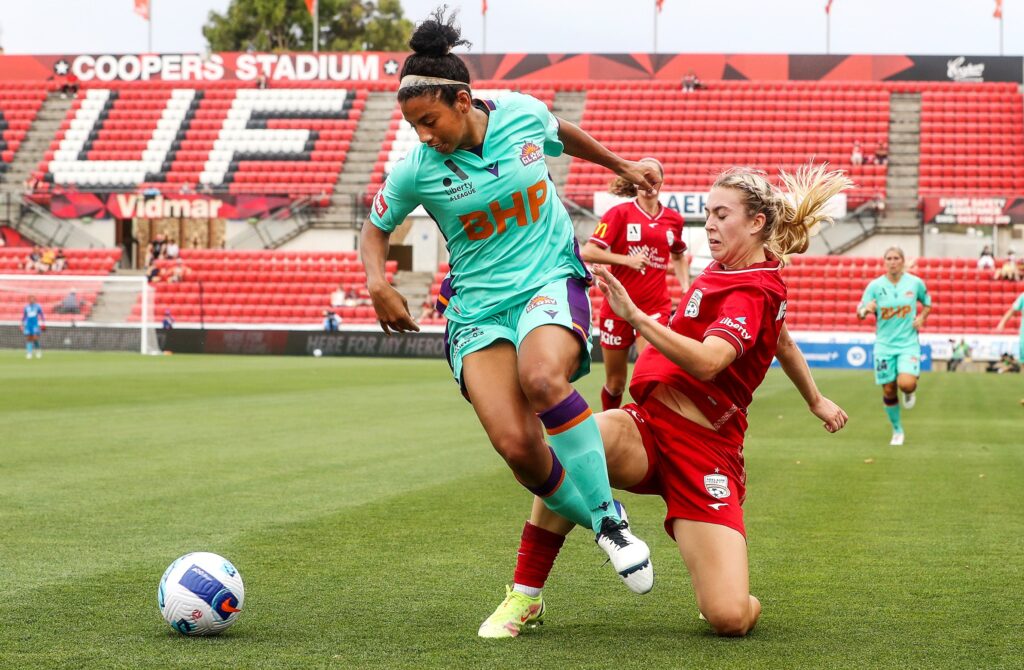 Both Cyera Hintzen and Susan Phonsongkham made their first starts in Adelaide on Saturday. Perth's head coach felt that both added quality to his team's attack.
"They both did well. I was pleased for Cyera to get her debut goal and Susan with a great assist.
"We look dangerous when they are on the ball. Both will continue to build and improve each match."
The spirit and determination within the team has shone through all three games so far, and Epakis puts this down to the careful selection of players that the club brought in over the close season.
"We only expect to have resilient players in the group. We need and focus on all players ensuring that we compete in every action for 90 minutes plus. It is non-negotiable."
Hana Lowry, one of the brightest talents in Western Australia in recent times has been used in a deeper role this season, something which Epakis feels increases her creative influence on the team
"We want her deeper in midfield so we can utilize her full passing range, both short and long. Hana gets more opportunities to receive the ball more often and help with the start of our attacks. She is improving each match."
Perth Glory's positive start to the campaign results-wise will be tested with a month on the road, but if the desire and belief that has been present in each of their opening three games is anything to go by, they'll be giving it an almighty crack.