Earlier this year, the Adelaide Crows created the first AFLW dynasty by winning their third premiership on April 9.
The Crows had just one loss all season and finished top of the ladder on percentage to advance to the grand final, where they defeated Melbourne at Adelaide Oval.
A grand final rematch will be played in round one in what is expected to be a fiery match on Friday night at Glenelg Oval.
PREMIERS - 1st (nine wins, one loss)
Adelaide proved they were a force to be reckoned with once again.
The side had a determined and passionate leader at the helm in Chelsea Randall, who has been a leader at the club since its inception and has won the AFLW Players' Most Courageous award four times.
Anne Hatchard stepped up and, despite a foot injury that required a local anaesthetic injection just to get through each game from round three, she put her heart and soul into every game and was rightfully named Club Champion.
Ashleigh Woodland took her scoring ability to another level and was the club's leading goal kicker for the season.
One of the Crows' biggest weaknesses last season was putting together a complete, four-quarter performance, and if they want to go back-to-back, then this is what they need to improve on.
Multiple times last season, the women would dominate three-quarters of a game, but one shaky quarter made a few games closer than they should have been.
This was the cause of possibly the biggest upset of the season in round six, when the Western Bulldogs came out victorious by one point.
A slow start in the first quarter saw the Bulldogs score three goals in the first five minutes, and the Crows were chasing all day.
To their credit, Adelaide clawed back the margin in a frenzied final quarter - but one wonders what the score might have been without the Bulldogs getting ahead so early.
The round nine match against Collingwood is another example where a lapse in a quarter - this time, the second - could have cost them the game.
An increase in stamina and a change - or reset - of mindset is what is needed to ensure those close battles don't slip out of Adelaide's hands.
INS: Niamh Kelly, Amber Ward (West Coast), Keeley Kustermann (West Adelaide), Kiera Mueller (Sturt), McKenzie Dowrick (re-listed), Jess Waterhouse (South Adelaide)
OUTS: Erin Phillips, Angela Foley, Justine Mules (Port Adelaide), Jess Sedunary (West Coast), Nikki Gore (Fremantle), Jasmyn Hewett (inactive, work)
The depth in the side is immense.
You could rely on nearly any player in this side if you needed them to kick a goal to save your life.
The amount of flexible midfielders who can swap in and out depending on specific needs of each match is impressive.
There is a solid defence base, backed up by midfielders and even forwards who can easily fill a hole when required.
Coach Matthew Clarke is spoilt for choice when creating the team each week, which would be a difficult task when looking at the amount of talent not only on the park but also waiting in the wings.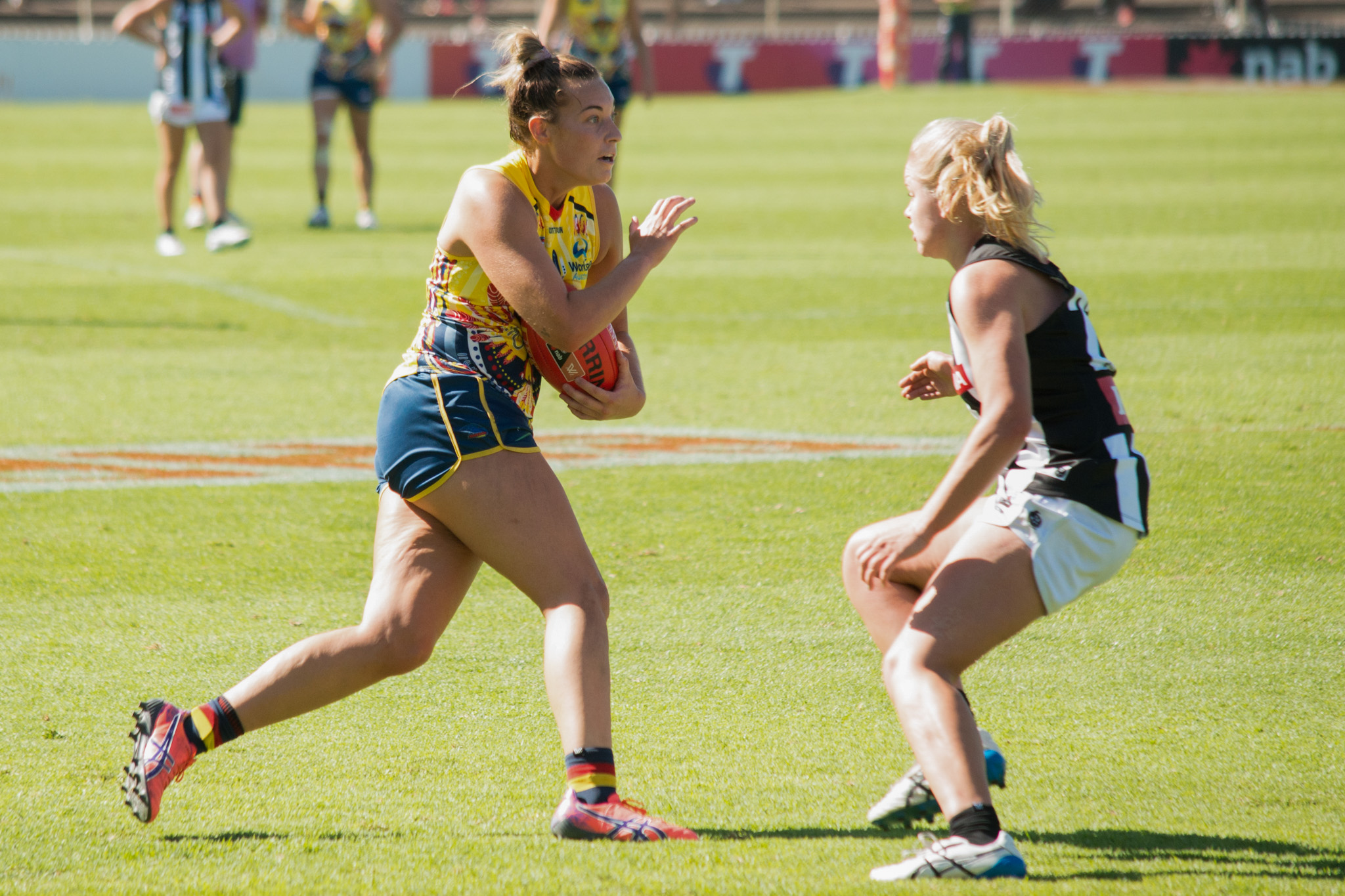 What Adelaide is missing from its team is experienced talls.
Despite Caitlin Gould shouldering a bulk of the ruck work last season, this time around, Montana McKinnon will likely share the role with Jasmine Simmons and young Brooke Tonon once they get more time under their belts.
This is because Gould will need to spend more minutes in an attacking role, given the forward line is also lacking height - especially after Jasmyn Hewett was moved to the inactive list.
Looking at the defensive end, Sarah Allan stands at 178cm and is more than capable, but the rest of her backline is no taller than the early 170cm mark.
Country kid Abbie Ballard is primed for a break-out season.
Ballard works hard to build the skills she has and improve in the areas she needs to.
She is small but tough and can tackle like the best of them - she and teammate Rachelle Martin are a dangerous duo.
With two preseasons under her belt, Ballard has done everything in her power to try and force her way into the best 21.
And with her four games' taste of playing in the big time, she will be hungrier than ever to be out on the field consistently in Season Seven.
Predicted ladder position: 2nd.