After two years of uncertainty for artists during the pandemic, the Adelaide Fringe proved that in 2022 art is back in a big way. Over the 31-day festival, the festival had a massive 3.2 million attendances, bringing in 19.7 million dollars in box office value.
COVID-19 has had a huge impact on artists all around the world, with many established acts resorting to zoom shows, while a lot of the young up and comers had to give up on the industry. The arts and artists were essentially tossed aside by the government at a time when people were consuming more art in their homes than ever before.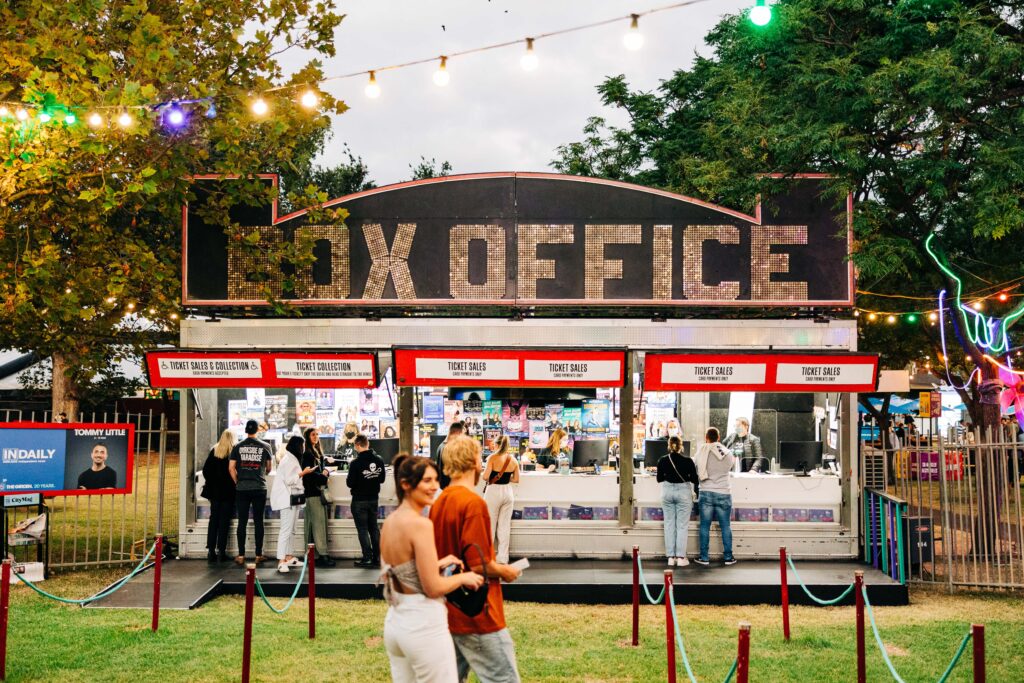 East End. Photo: Samuel Graves, Adelaide Fringe 2022
Importantly for the Fringe Festival, the South Australian borders were back open, allowing 32,000 interstate tourists to fly into the state and buy over 85 thousand tickets to various shows. The Fringe Festival continued to show its mix of cabaret, theatre, comedy, music, visual arts and workshops, and people could see whatever tickled their fancy.
Adelaide Fringe Director Heather Croall spoke about how important this Fringe Festival was, and how grateful she was for everyone to attend.
"Artists, venues, crew, staff and more have worked tirelessly to deliver the 2022 Fringe, and audiences have poured out to Fringe in droves this year. People have navigated the COVID rules and regulations well and we have seen 100s of thousands of attendees come out and support Fringe shows.
"Adelaide Fringe has, once again, cemented itself as the biggest arts festival in Australia. The arts industry has undoubtedly been one of the worst affected industries throughout the pandemic.
"The overwhelming support from audiences has truly meant the world and these numbers once again prove that Fringe truly is 'The People's Festival' and is such an important event for our State."
Related Stories
WHAT IS AN NFT AND WHY DO I KEEP HEARING ABOUT THEM?
EDGE OF THE CROWD'S MARCH 2022 PLAYLIST
FRUIT SALAD! THE WIGGLES LIGHT UP ROD LAVER ARENA FOR THE OLDER KIDS
Over 6,000 artists performed throughout the festival with 56 per cent of those being female, the arts just like many industries finally reaching and, in this case, exceeding gender parity. Importantly for Adelaide, 61.3 per cent of the acts also came from South Australia, meaning that millions of dollars are going back into the pockets of local artists.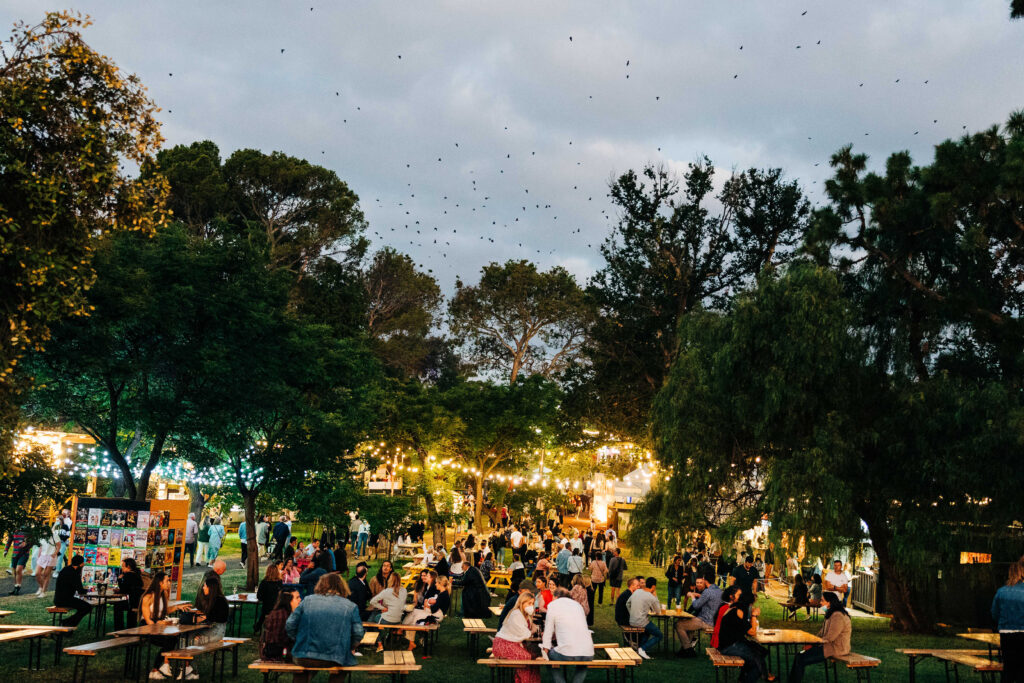 East End. Photo: Samuel Graves, Adelaide Fringe 2022
BankSA put their money where their mouth is once again for the Adelaide Fringe, becoming the principal partner of the event. General Manager Consumer Ben Owen spoke on why BankSA supports Fringe.
"Just four weeks ago BankSA encouraged all South Australians to support the Fringe, and it's been wonderful to see confidence in the community gain momentum during this time – because nothing brings Adelaide to life like the Fringe.
"Through our commitment, we have continued to support independent artists through the Support Act initiative, putting over $15,000 directly back into the pockets of emerging artists at a time when they need it most.
"And this year, we have supported the new MyFringe Planner which has been overwhelmingly popular, helping 150,000 audience members smoothly plan their Fringe experience.
"We take great pride in making the Fringe as accessible for as many people as possible - it truly is the festival for everyone."
Such has been the great response to the festival that many artists have decided to push on and extend their season with the Fringe Festival. Tickets for those events can be found atadelaidefringe.com.au.
The 2023 Adelaide Fringe festival is set to run from the 17thof February to the 19thof March.