After four years of being out of the playoffs - the equal-longest post-season drought in their history -the Adelaide 36ers have made some important strides forward to get back into a Championship-winning calibre franchise.
Recap
The Adelaide 36ers missed finals for the fourth straight year with their third seventh-placed finish in a row. It was coach CJ Bruton's first year in charge after five years as an assistant coach with the Bullets, replacing Conner Henry. However, the 36ers were unable to piece together and find any consistency across the season.
In the off-season, the 36ers recruited well, bringing in a mix of known NBL and overseas talent to compliment the franchise's more experienced heads. NBL17 Rookie of the Year Anthony Drmic returns to Adelaide after two years with Brisbane and has brought Robert Franks with him, with NBL22 Defensive Player of the Year Antonius Cleveland coming across from Illawarra.
Adelaide lost both pre-season games against Perth, though recruits Cleveland and Craig Randall II showed prowess. The 36ers were awarded the Loggins-Bruton Cup for their undefeated record in the NBL Blitz, beating the Phoenix, JackJumpers, and Hawks during the event in Darwin, with the players above playing a big part yet again.
How they did last year
7th (10 wins, 18 losses, 97.31%)
Adelaide's wins were scattered throughout NBL22, unable to string together more than two wins in a row on the way to a seventh-placed finish. The 36ers ended the season with three wins from their last four games, including a 90-82 victory against eventual NBL22 Champions, the Kings.
13-year Adelaide veteran and former captain Daniel Johnson won the club's MVP last season - his seventh overall and fourth in a row -and lead the scoring with an average of 16.1 points per game. Current captain Mitch McCarron led the way with assists (4.9), while Cameron Bairstow was the club leader for rebounds (8.0).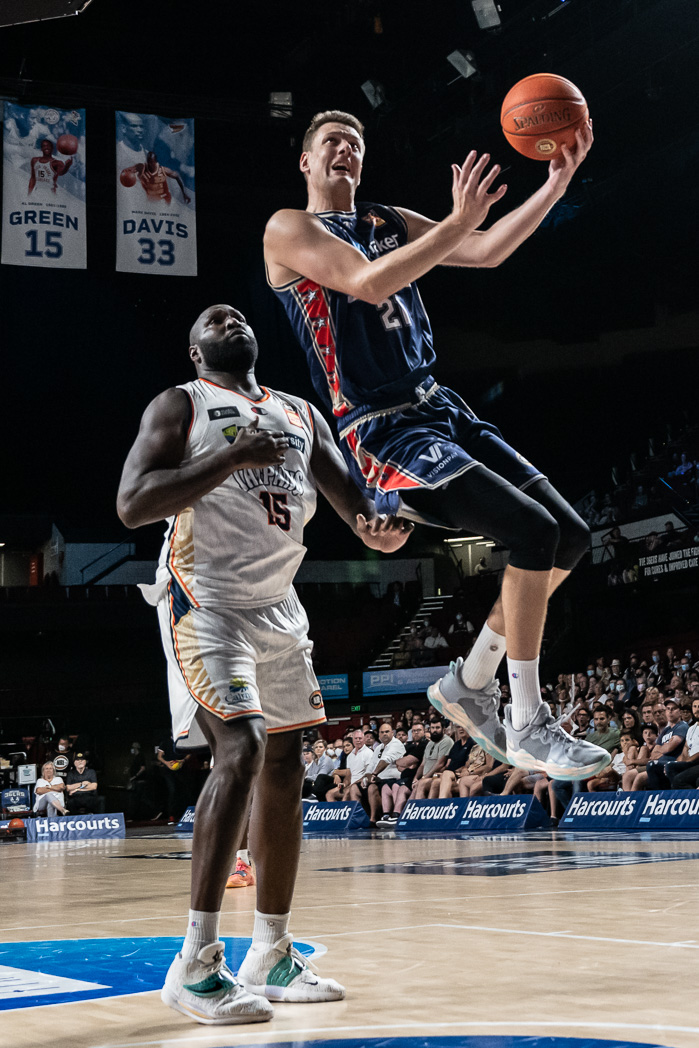 How they can improve
Adelaide had one of the lowest points averages of the league last season (81.6), with Johnson being the leading scorer for the side, averaging 16.1 points per game. The off-season departure of Dusty Hannahs (13.5 points per game) hurts the franchise; however, with the additions of Cleveland, Randall II, and Franks, there's more than enough firepower to drain shots from inside the paint and from deep, to lead to more significant scores, and bigger winning margins.
On defence, the 36ers were the eighth-worst team of NBL22 in steals (5.9), so keeping a constant pressure on their opponents and a tight permitter defence down the defensive end of the court could see opposition turnovers more often, and lead to baskets.
List changes
Returning: Mitch McCarron, Daniel Johnson, Sunday Dech, Hyrum Harris, Kai Sotto (Special Restricted Player), Nick Marshall (Development Player)
Ins: Craig Randall II (Long Island Nets), Robert Franks (Brisbane Bullets), Antonius Cleveland (Illawarra Hawks), Anthony Drmic (Brisbane Bullets), Kyrin Galloway (New Zealand Breakers), Deng Acouth (Mega Tbilisi), Cameron Thew (Northside Wizards - Development Player), Fiston Ipassou (Forestville Eagles - Development Player), Fraser Roxburgh (Knox Raiders - Development Player)
Outs: Isaac Humphries (Melbourne United), Mojave King (NBA G League Ignite), Dusty Hannahs (Santa Cruz Warriors), Todd Withers, Cam Bairstow (retired), Isaac Gattorna (Sydney Kings), Tad Dufelmeier Jnr, Emmanuel Malou, Lachlan Olbrich (University of California)
By position:
Point guard: Mitch McCarron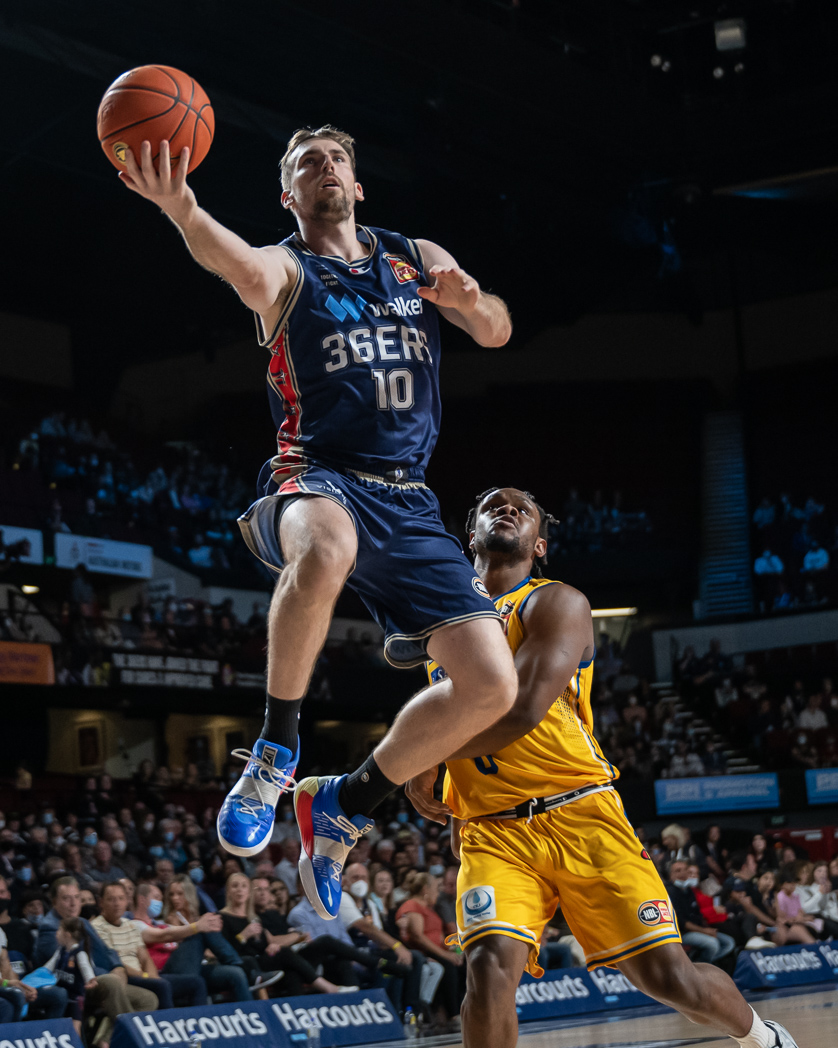 Shooting guard: Craig Randall II | Sunday Dech | Fiston Ipassou
Small forward: Antonius Cleveland | Anthony Drmic | Nick Marshall | Fraser Roxburgh
Power forward: Robert Franks | Kyrin Galloway | Hyrum Harris | Cameron Thew
Centre: Daniel Johnson | Kai Sotto | Deng Acouth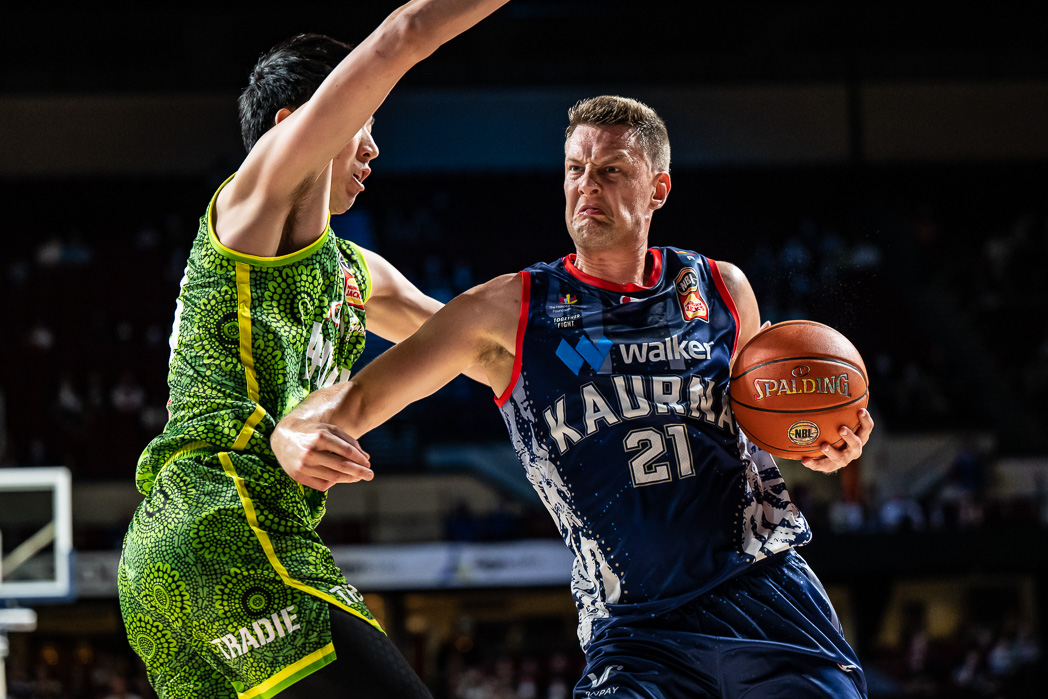 Biggest strength
The established talents of Adelaide's best starting five and across the team's rotations can catapult the franchise right to the top. Bringing in Brisbane's NBL22 MVP, leading points-scorer, assist-leader, and former Orlando Magic point guard Franks is a great addition, as is NBL22 Defensive Player of the Year and former NBA player Cleveland, and NBL17 Rookie of the Year, Drmic.
Those aforementioned players along with the NBL-experienced Johnson and McCarron, will make up most positions in an ideal starting five for Bruton, with the offensive exploits by all on show already throughout the NBL Blitz, which is damaging to any opponent during the season proper. The star power that will share the court together at the best of times this season has the full potential to fire on all cylinders to launch into playoff contention once more after so long out of the post-season.
Biggest weakness
Captain McCarron will need assistance all across the court but especially in the playmaking abilities of the 36ers, transitioning the ball, and passing around the perimeter to share the load and try and find better looks around the floor.
McCarron led the side with assists (4.9) last season, with Sunday Dech (2.3) the next best. However, Randall II is capable of delivering a few dimes a game, averaging 2.5 and 2.4 assists through his last two years at college, respectively.
Without another point guard on their roster, it will be McCarron leading the way for the 36ers for a majority of the season in this position, and in this role, though they should hopefully be helped out across the floor by others.
Rising star
Kai Sotto won the NBL Fan's MVP in his debut season last year and looks set to take his game to even greater heights in NBL23. An exciting young player, the 20-year-old Filipino averaged 15.3 minutes for 7.52 points, 4.48 rebounds, and used his 218cm frame to record 0.83 blocks a game.
While Sotto played limited minutes during Adelaide's first two games of the NBL Blitz, however, against Illawarra, he came off the bench to play just over 10 minutes, putting up six points and issuing a big block late in the game to seal an 84-77 win.
Prediction for NBL23
The Adelaide 36ers have all the potential to go deep into the post-season, having recruited well in the off-season and retaining key players. With shot-makers in each position, there should be no shortage of point-scoring ability, and in Bruton's second season in charge, there should be more of an idea of the style of game that's required to mix it with the best at the top of the table yet again.
Predicted Round One Starting Five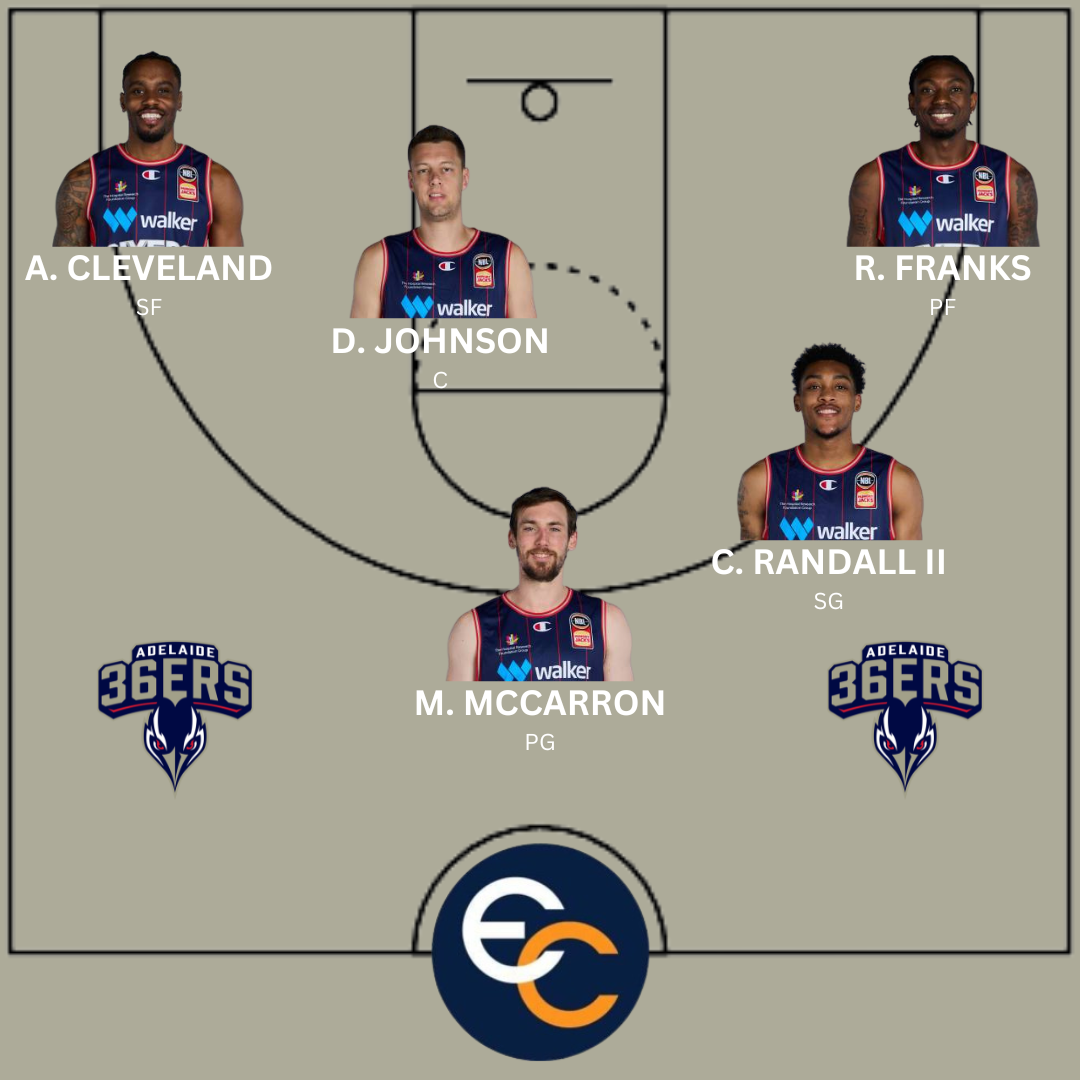 Prediction: 2nd
The Adelaide 36ers begin their NBL23 campaign at home against the Tasmania JackJumpers at Adelaide Entertainment Centre on Thursday, October 13, from 7.30 pm AEST. However, the Adelaide 36ers first continue their pre-season in the NBLxNBA series, with games against the Phoenix Suns and Oklahoma City Thunder in the United States.
Before you move on, why not give our Facebook page a like here. Or give our Twitter account a follow to keep up with our work here.