Sydney FC has lifted it's fourth A League Women's championship after defeating Western United 4-0 at Western Sydney Stadium in front of a record Grand Final crowd of 9,519. The record crowd was achieved despite the outrage at the A Leagues' controversial decision to sell the Grand Final in a deal with Destination NSW.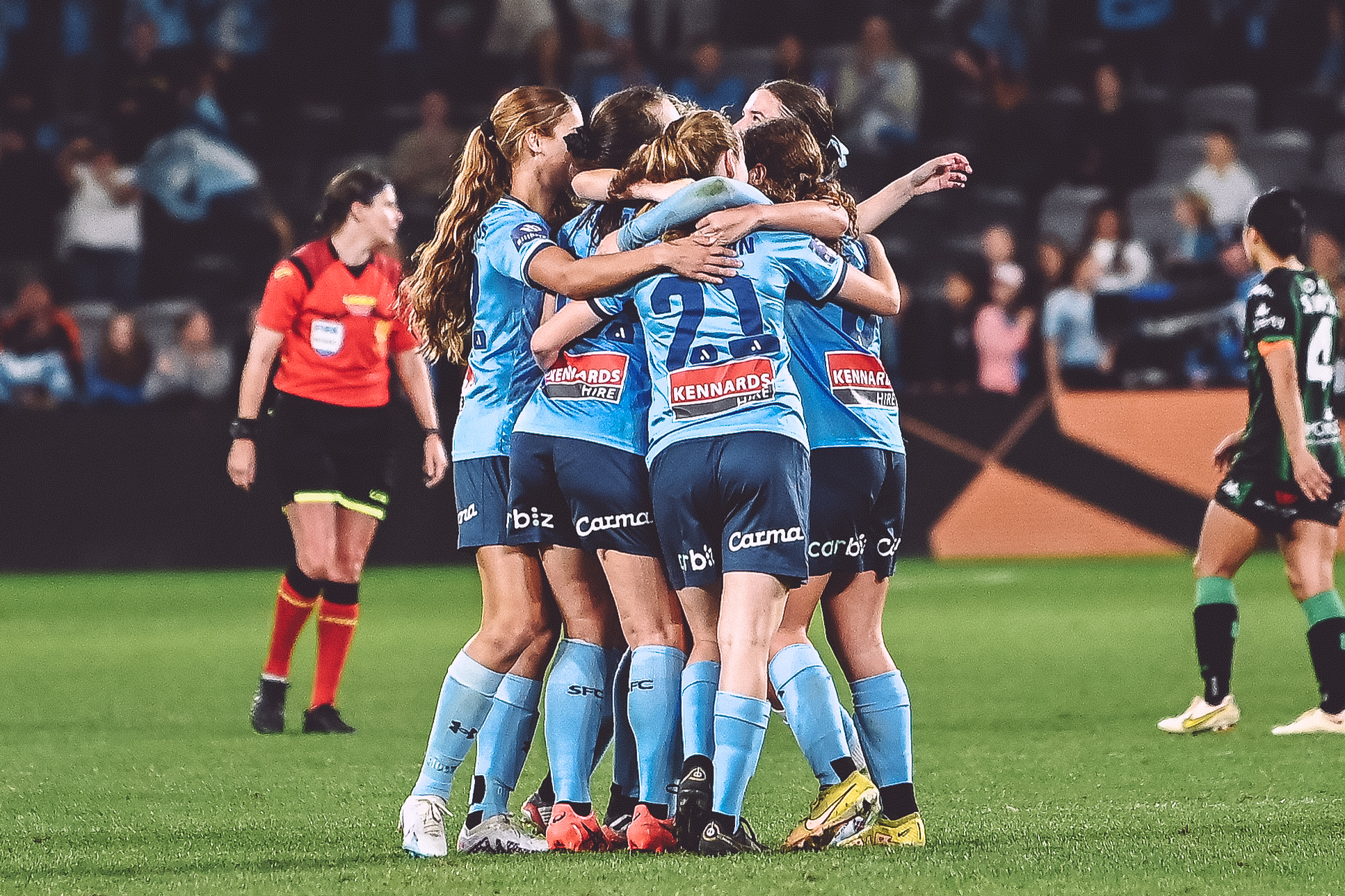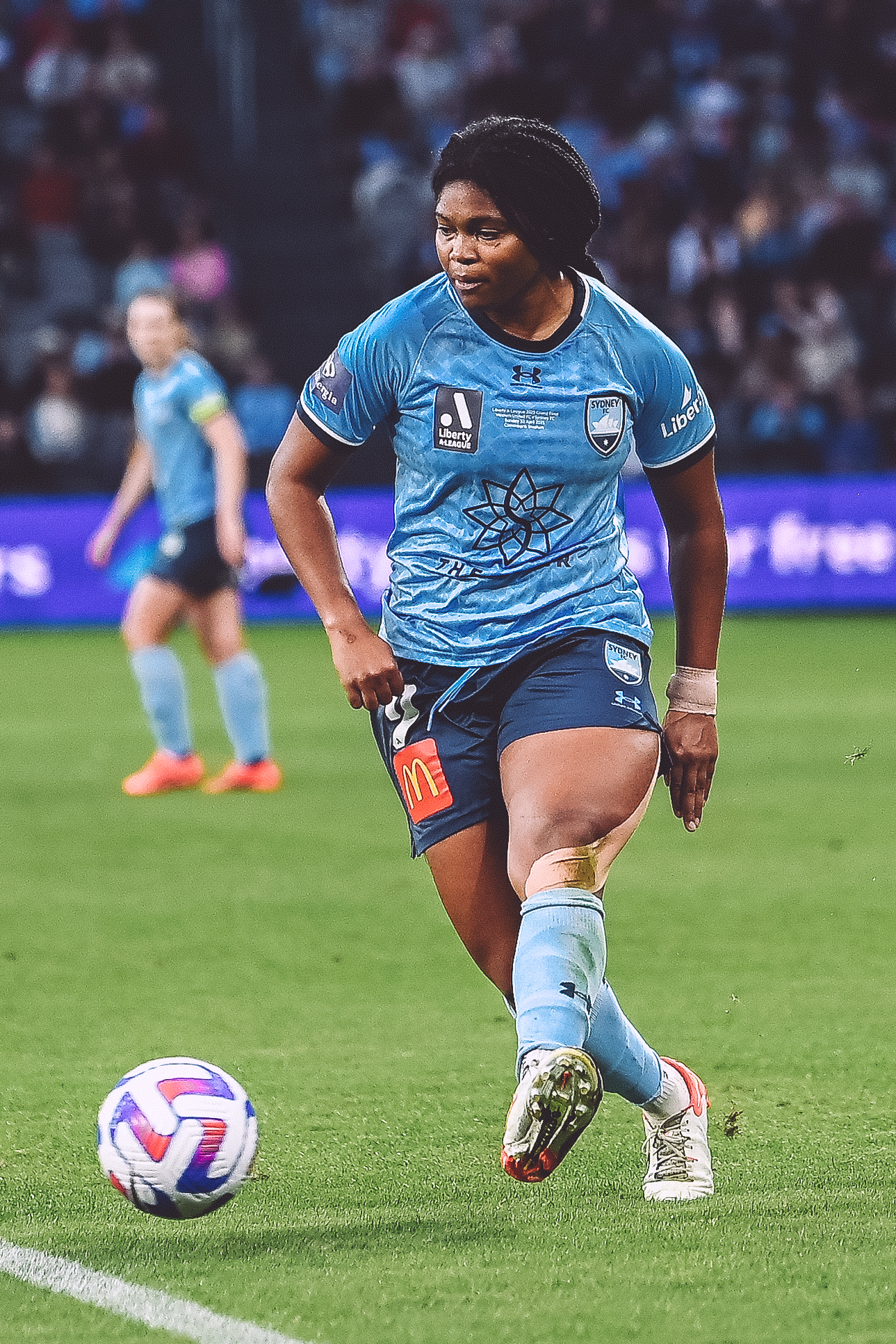 Images by Amy Halpin / AHImagery
It was Sydney's first A League Women's Grand Final victory since 2018/19. Since then, the side had played in every championship decider and was looking to avoid a fourth straight A-League Women's Grand Final loss.
Having avoided that, the Sky Blues are now the joint most successful side in A League Women's history, having won four Championships, alongside Melbourne City.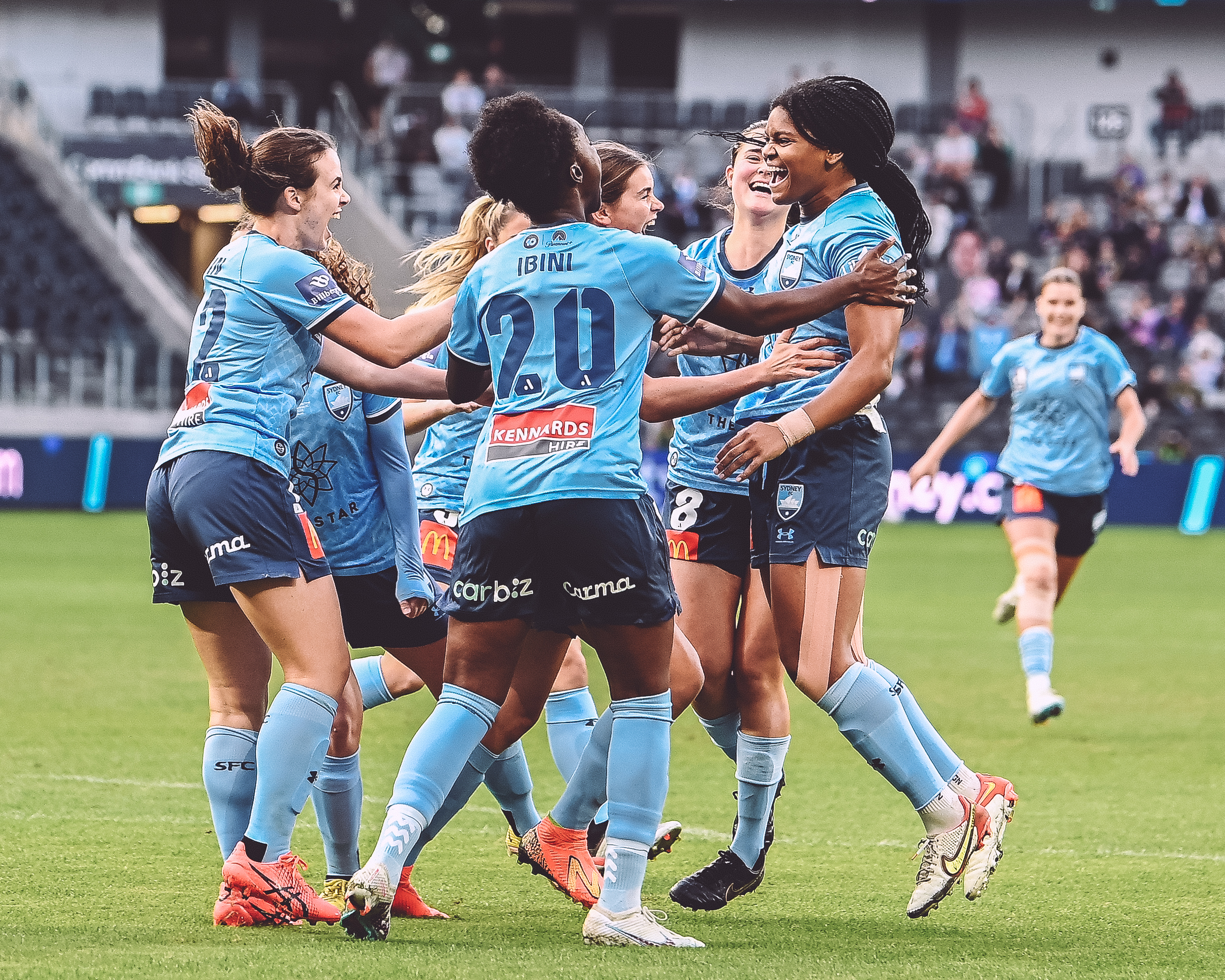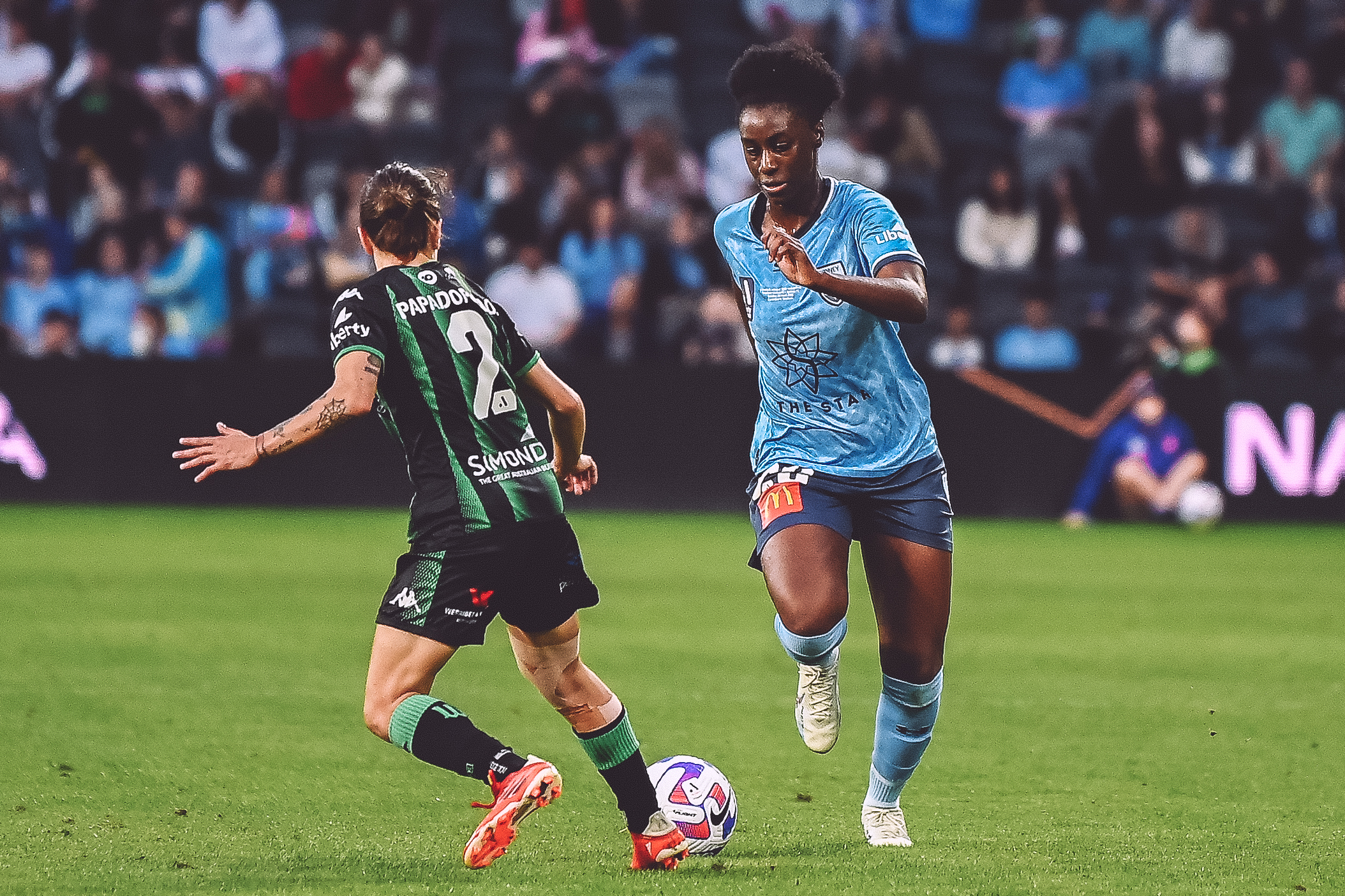 Images by Amy Halpin / AHImagery
The Sky Blues controlled the game throughout the 90 minutes despite the best efforts of Western United's American number 9, Hannah Keane, to trouble the defence.
Instead, it was Sydney FC's American number 9, Madison Haley who stole the show with a brace that bookended the drought-breaking premiership for Ante Juric's charges.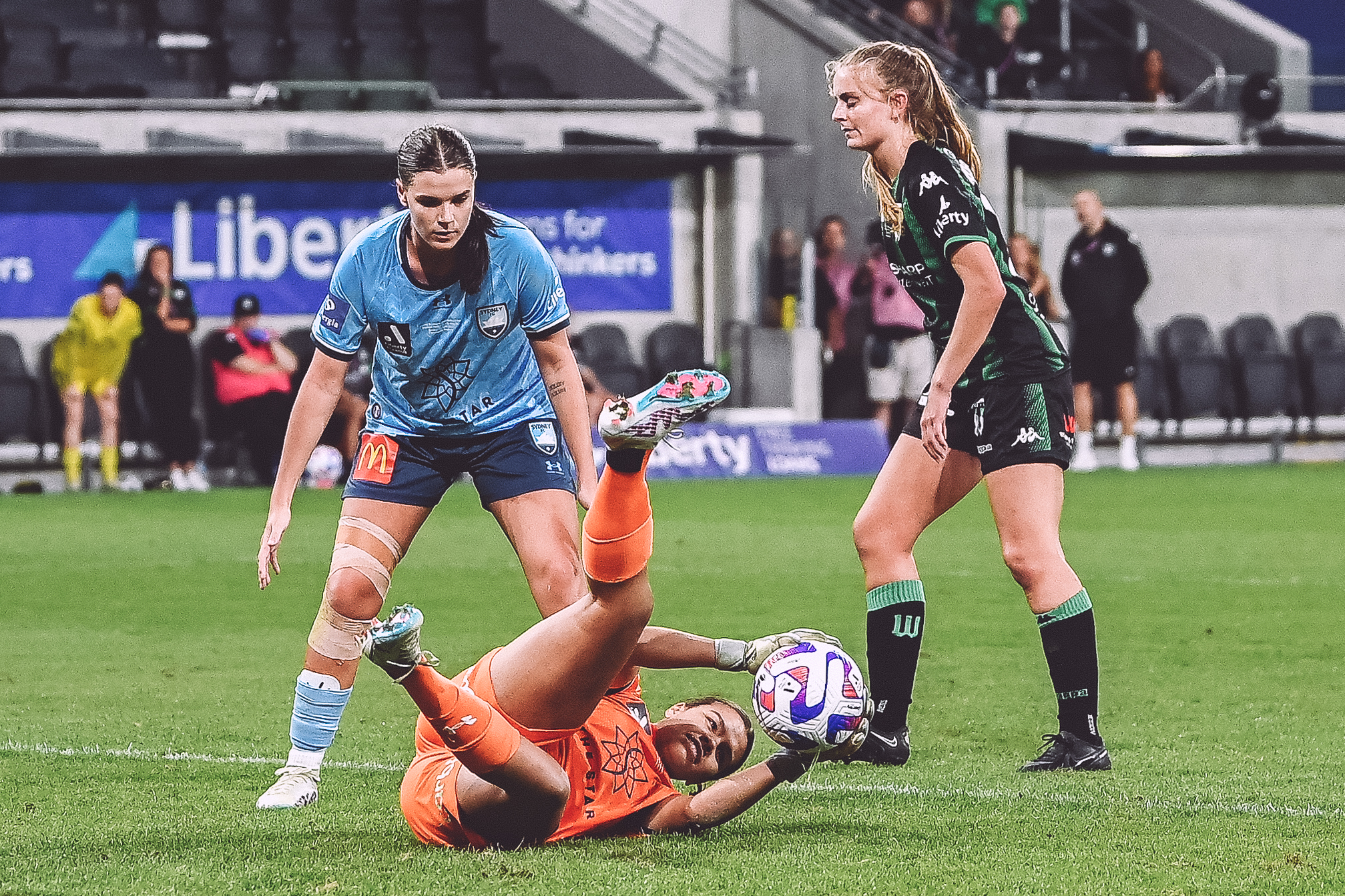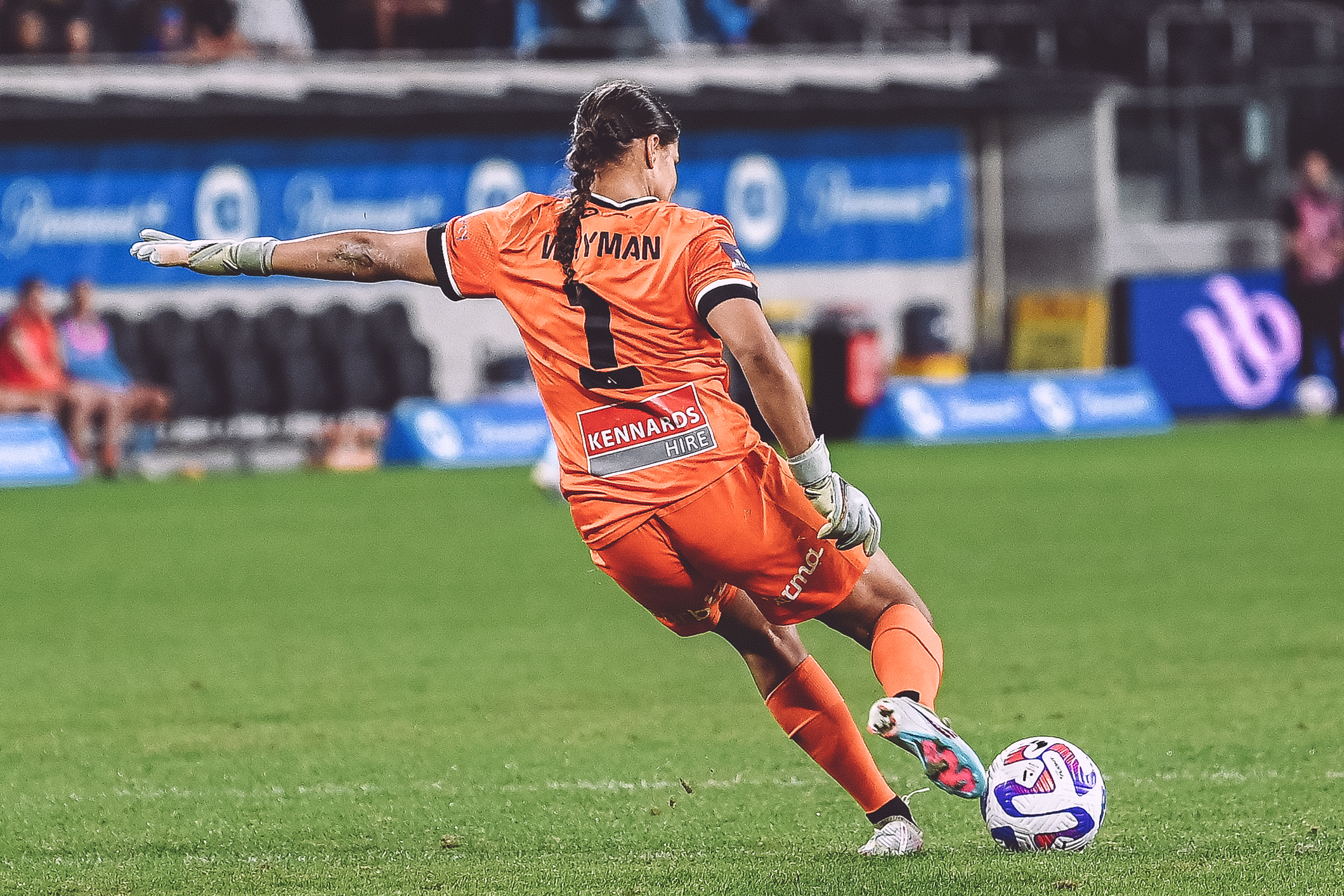 Images by Amy Halpin / AHImagery
Haley opened the scoring in the third minute with a back post header that sent the mostly pro-Sky Blues crowd into raptures as they began to dream of their first Grand Final trophy lift since 2018/19. The American put the finishing touches on the victory in second half injury time after capitalising on an uncharacteristic defensive mistake from Western United FC defender Alana Cerne.
"When you've got one hand on the trophy, you got to go and win it - and that's what I was focussed on," Haley told the media at the post match press conference.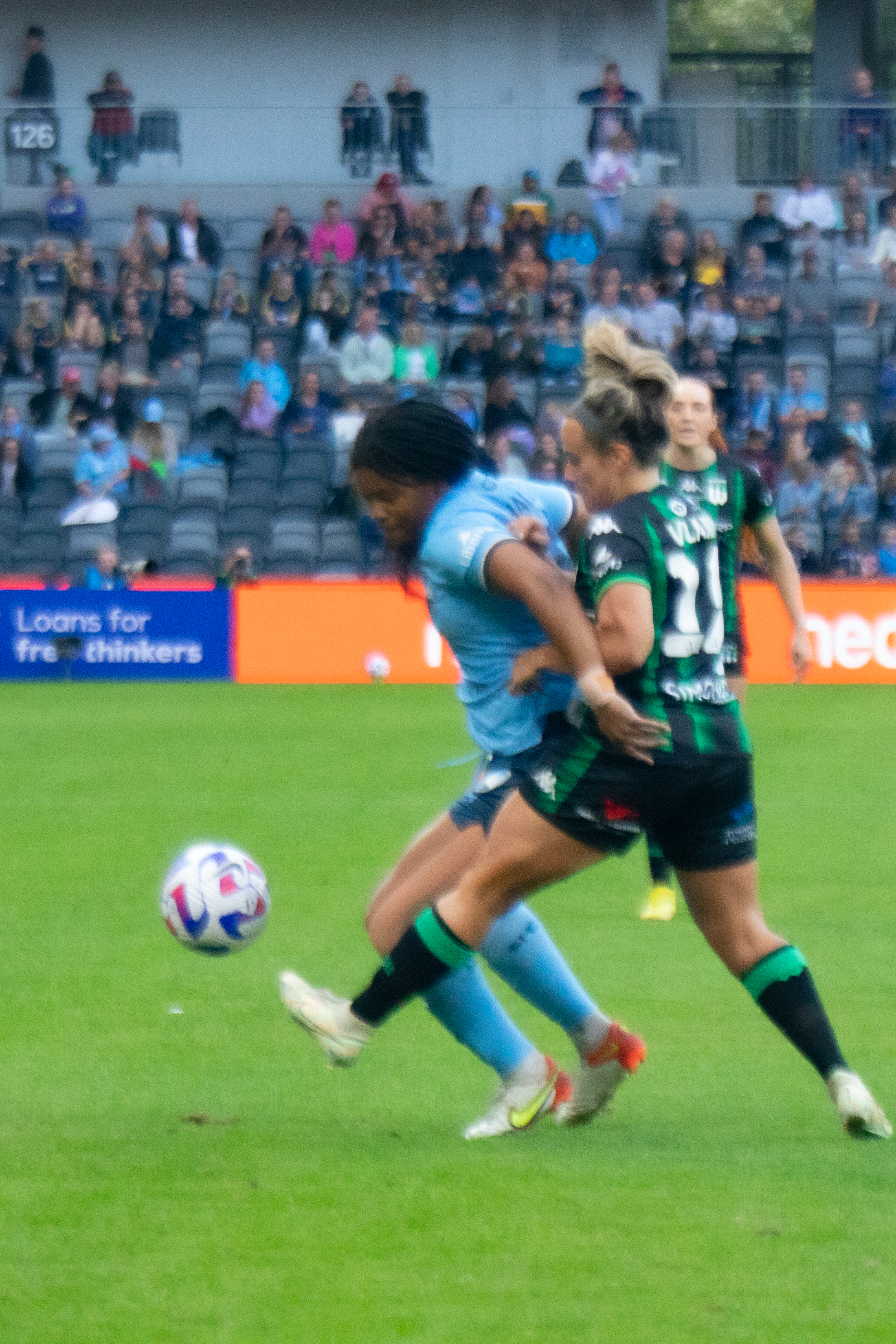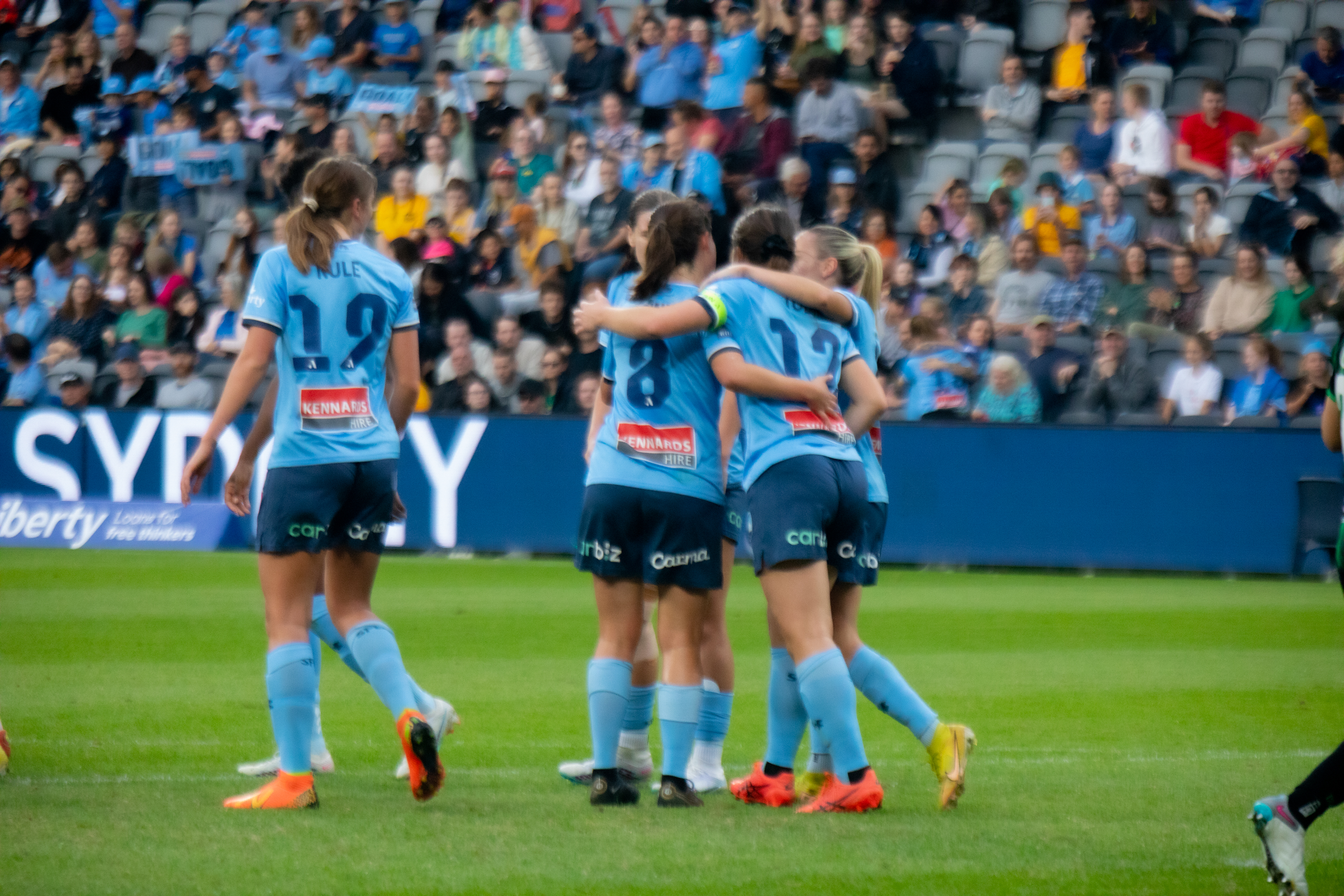 Images by Marc Skinner / Redbelly Photography
In between Haley's heroics, Nat Tobin scored a looping header to double the Sky Blues advantage, in what was her 100th appearance, in the 17th minute. Just rewards for a player who was almost out the door just a couple of seasons ago, before COVID-19 put a stop to those plans.
"The last three grand finals have been heartbreaking but today was unbelievable," Tobin said following the match.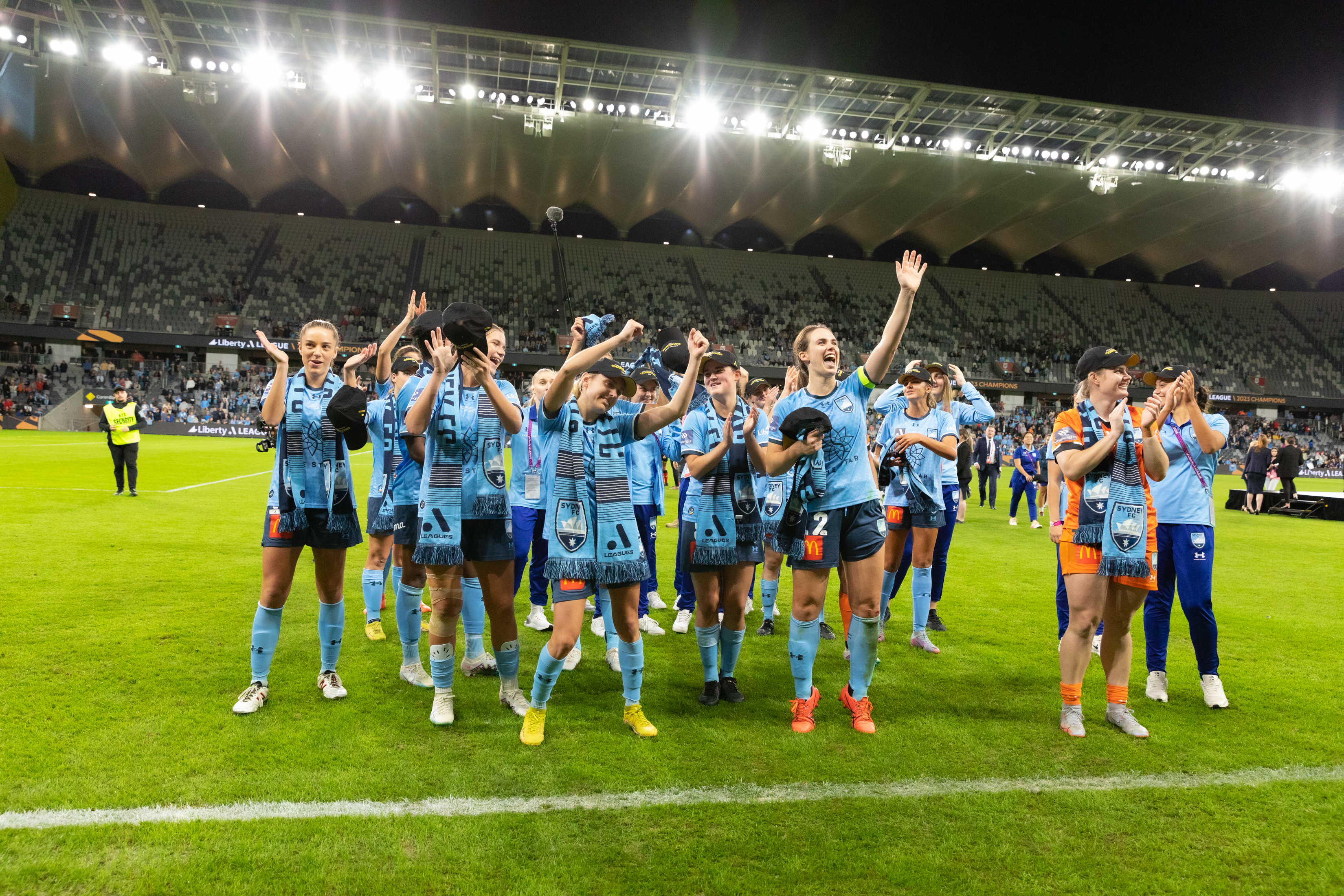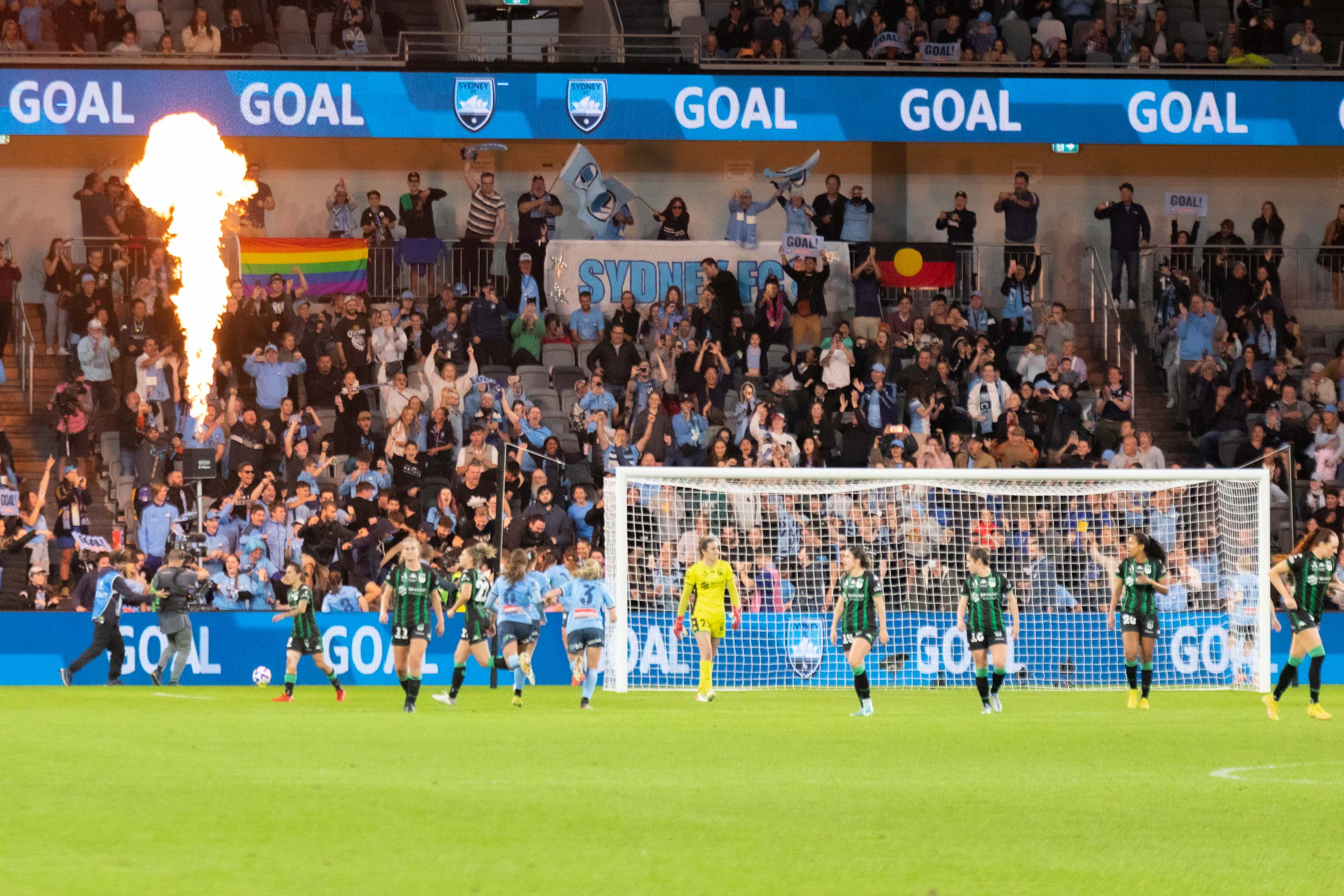 Images by Marc Skinner / Redbelly Photography
The other goal came from the penalty spot as Princess Ibini-Isei made no mistake in the 63rd minute to get the party started from the Sky Blues fans.
The scenes were jubilant as the final whistle went, and Ante Juric and his side celebrated reaching the pinnacle of women's football in Australia.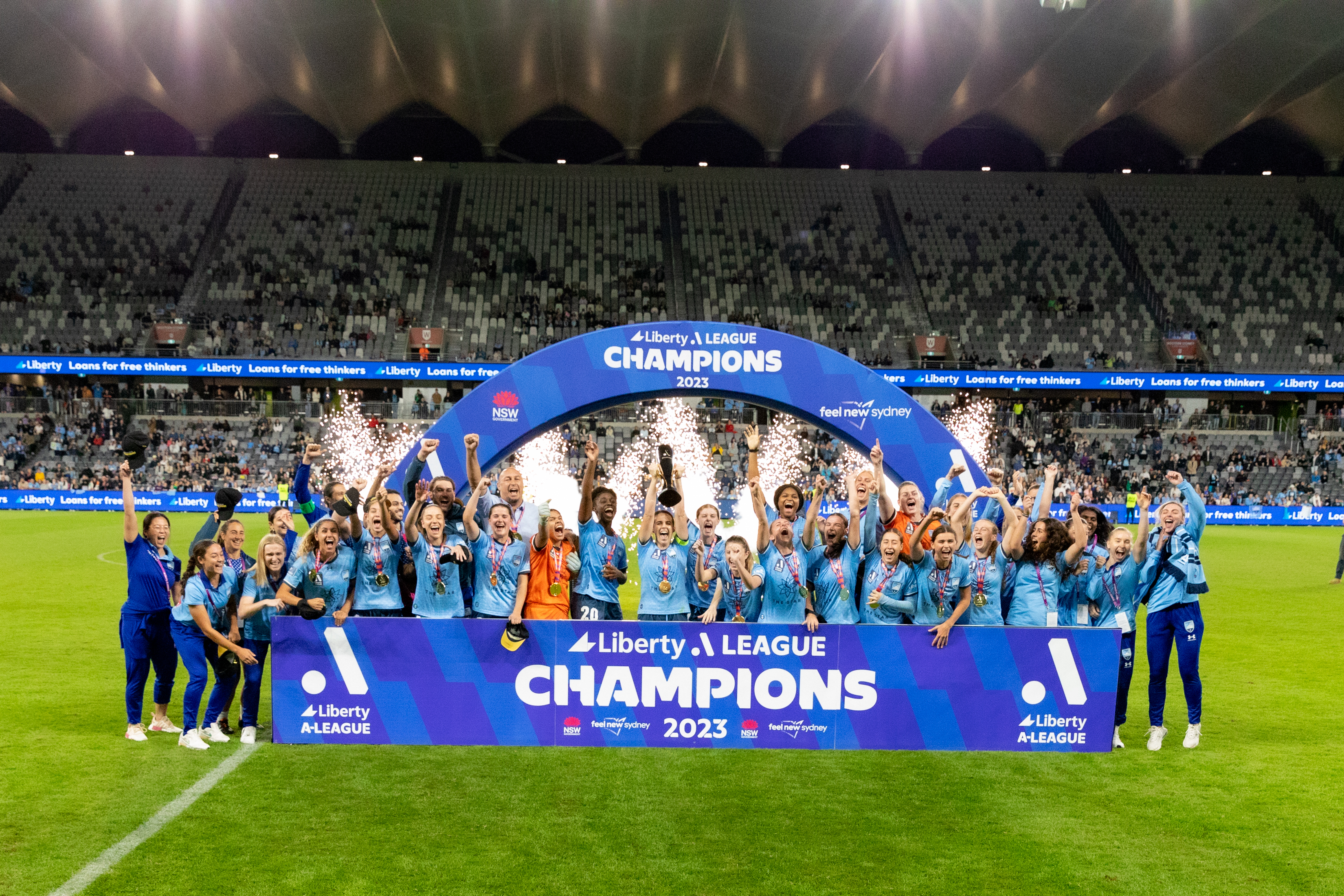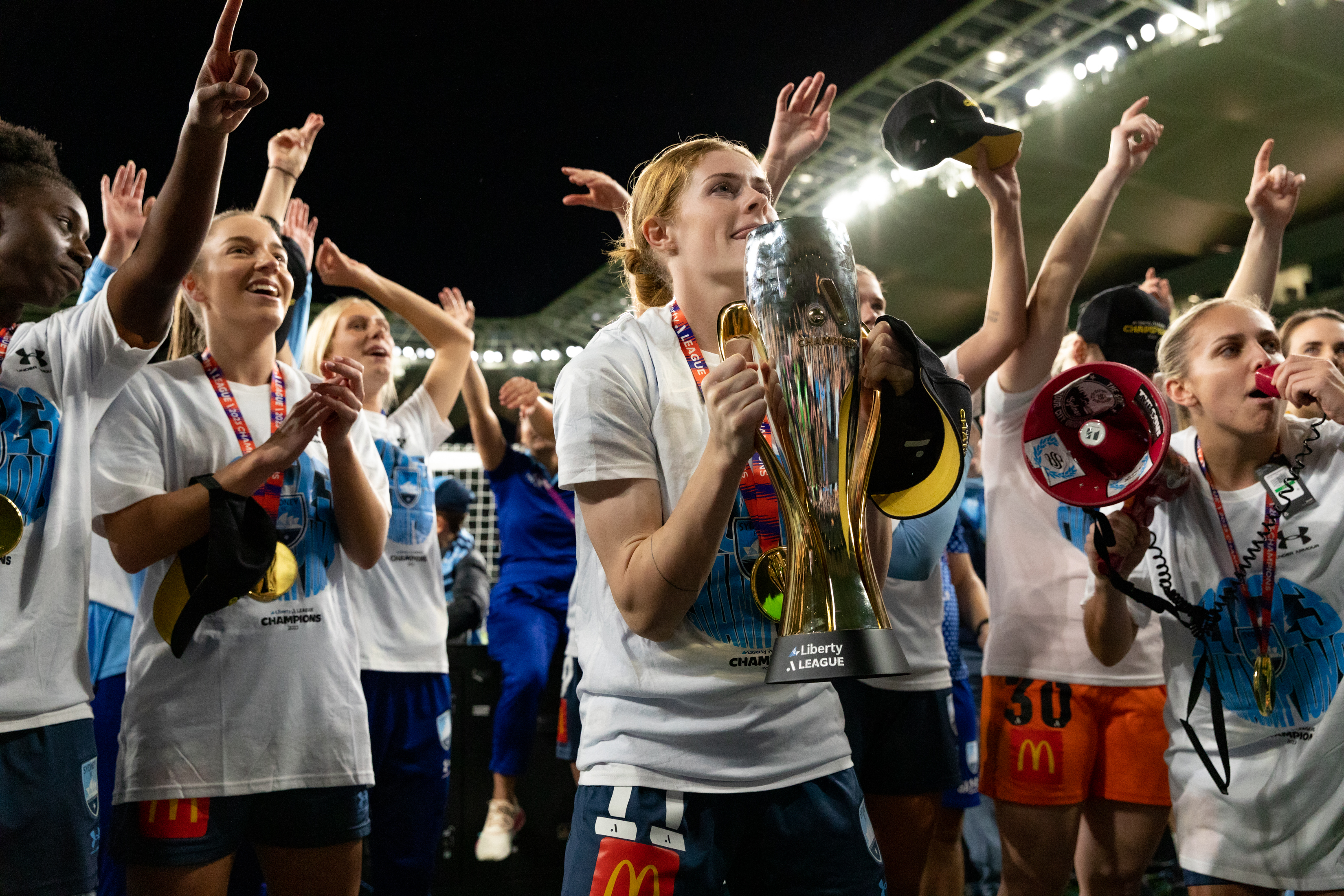 Images by Marc Skinner / Redbelly Photography
Post match, Juric said, "The girls were ready from the warm up and in the changerooms, and I knew we would win today.

SYDNEY FC 4 (Haley 3, 91, Tobin 17, Ibini 63)
Crowd - 9, 519 (CommBank Stadium)