After plenty of tense moments, breakout performances and a final-round upset the Sheffield Shield final is finally here with the Victorians playing Western Australia at the mighty WACA for the famous trophy.
Victoria is lucky to have skipper Pete Handscomb come back into the side after the tour to India as well as Todd Murphy while WA has Lance Morris back as well as a couple of other bowlers (Joel Paris, Matt Kelly) who missed the last round.
With Australia's white-ball players still in India for the ODI and T20 matches there are some big names missing from both sides ahead of this match. Ashton Agar, Cameron Green, Josh Inglis, Mitch Marsh and Marcus Stoinis are the big names missing from the WA squad, while Glenn Maxwell is the only Victorian to not be selected.
The fact that WA can have five of their biggest players out and still can compete at this high level just shows the talent of their group that is looking to continue a long winning run for WA cricket across all formats.
Western Australia: Sam Whiteman (c), Cameron Bancroft, Hilton Cartwright, Sam Fanning, Cameron Gannon, Aaron Hardie, Matt Kelly, Lance Morris, Joel Paris, Josh Philippe, Corey Rocchiccioli, Ashton Turner, Teague Wyllie
Victoria: Peter Handscomb (c), Scott Boland, Ashley Chandrasinghe, Travis Dean, Sam Harper, Marcus Harris, Jon Holland, Campbell Kellaway, Cameron McClure, Todd Murphy, Fergus O'Neill, Mitchell Perry, Matt Short, Will Sutherland
Cam Bancroft has finished the Sheffield Shield season as the highest run scorer with 880 from his 18 innings with a top score of 176. In a season where the next best only scored two centuries, the four by Bancroft put him a world apart and in the conversation for another Aussie call-up.
One who has gone under the radar for WA this season is Hilton Cartwright who has 629 runs without scoring a single century. The skipper Sam Whiteman has had an up-and-down season with 581 runs, however, his average has taken a hit with him getting out for a duck on six occasions this season.
With the ball, Lance Morris will likely come in after having taken 27 wickets at 18 before going to India where he has sat on the bench for a month. Matt Kelly and Joel Paris with 29 and 22 wickets respectively are also massive ins for the WACAs.
Pete Handscomb had a massive season before being picked for Australia. He averaged almost 82 through his first five matches including a big score of 281. More recently Matt Short and Marcus Harris have been the men in form with a couple of centuries each.
Scott Boland came back from India early, taking eight wickets in the match last week that saw Victoria play their way into the Shield final. Outside of Boland, it's been the stand-in captains Will Sutherland and Mitch Perry who have taken the bulk of the wickets with 29 and 26 respectively. Todd Murphy is also set to come back into the side after having dominated in India during his maiden Aussie call-up.
"Focus is on winning a Shield. It's been an amazing year, a couple of years ago, I could get, but I don't think anyone's diving too deep into it. I'm sure once the season finishes, everyone will be able to reflect on that.
"Off the top of my head, I reckon we've had 20 guys probably play Shield cricket this year. To have guys come in and make an impact when they do is hugely helpful.
"That's the reason we've earned a home shield final and got an opportunity to win a shield in Perth."
Speaking on last week's loss to the Victorians.
"Well, it's tough to win shield cricket. I think we sort of knew that going into that game was had the opportunity to rest a few guys and we took that.
"So certainly it's not ideal to lose a game. And then playing them back to back now. But I think we've sort of looked at a bigger body of evidence and looked at, we've won four out of five Shield games at home.
"So we're confident playing at home and it's a new slate this week. So we'll start again.
"Oh, look, we've played some really good cricket this year and we've earned the right to play at home. And you're right. They've got a full steam, full steam ahead.
"So I think they've won five in a row. I said they're a quality team. They've got some really good players. It's going to be a bloody good match.
"But I don't think, as I said earlier, we're just going to start again. Last week's development. We'll take some confidence from the season we've had, but yeah, start fresh."
On the bowling attack led by Boland.
"They've got a very good bowling attack. I think the big thing is, that at the WACA you always have guys out early. It's tough to place the start, but those guys who can face 50-60 balls can cash in. That's probably what we lacked last week, but it's a challenge for the batting group."
"We're definitely in a better place than last year. You know, we played those two games back to back last year, and we've played a game here last week as well.
"So, you know, we feel like we've played a bit more in these conditions, starting to understand what our game plan will be, how we bowl, how we bat, and just try and commit to that 100%."
"So, I've done a fair bit of work over the last two days to get back into that mould of Australian cricket again and I've got another afternoon now to top that up and hopefully be ready to go.
"Yeah, I'm trying to develop a game that can do well enough around the world and I think that's the ultimate goal for any cricketers that they want to be able to score. Not only in their home venue or their home country but also around the world.
"I feel in a good spot both mentally and also with my game plans as well. So, yeah, I'll just go out there and try and give my best and see what happens."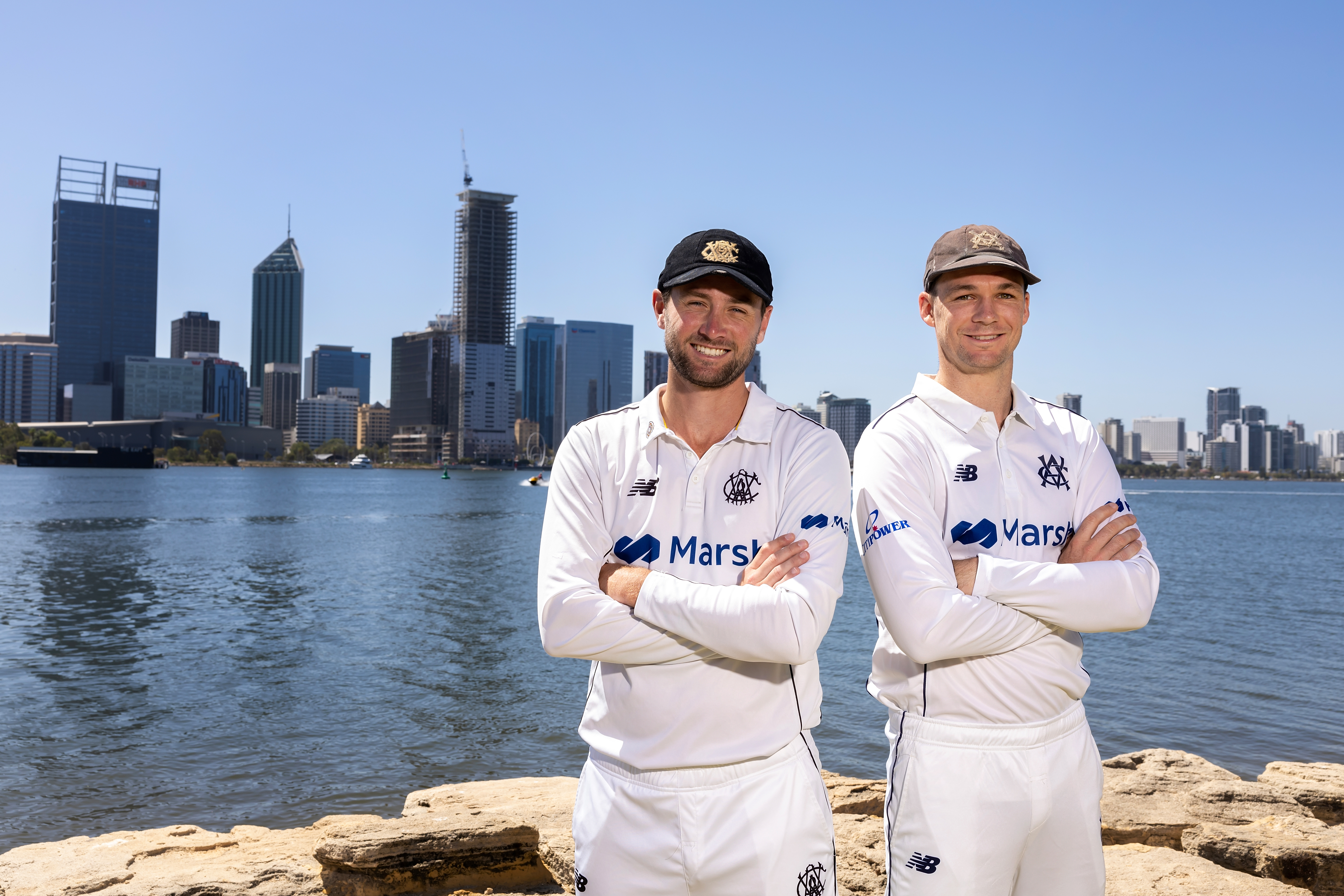 "Generally speaking, as a Victorian team, we've always had a favourite confidence as well. And these young boys coming through, they're not short of confidence either.
"These guys are just running their show and they're prepping so that they're ready with their game plans and we're at 100%. But the only extra motivation is to play a part in the squad that would like to end WA's success.
"A run of five or four could be six from six. Someone's got this, so we may as well try. But yeah, that's a little bit of an extra incentive. I mean, they've been an incredible side and I sort of mentioned before that the depth in their squad is incredible.
"Whatever they're doing over here, they're doing it well, but you know, we're going to be able to take one away from them."
Unlike Sheffield Shield finals of the past, we don't have to worry about a boring five-day draw on a flat one. If a draw is to happen the match will be decided on first innings bonus points as has been the case all season.
Bonus points are awarded only in the first 100 overs of each team's first innings. The batting side earns 0.01 of a bonus point for every run over 200 in the first 100 overs. The side bowling earns 0.1 of a bonus point for every wicket they take.
So there is plenty of reason to be watching from ball one rather than just the last day as used to be the case in the Shield.
The first ball is set to be bowled at 1 pm AEDT with the match being played in Perth. Teams will be named about 30 minutes before the match begins.
The last time these two sides played in a final was in 1987 a match WA won in their glory era. WA have to be the favourites to lift the trophy for a 17th time but Victoria will be confident after a win last week and could win their 33rd title. Certainly, a match to watch, especially if you are in WA with tickets at just 10 dollars.