It's one of the most anticipated days in the Australian music calendar, and it's just around the corner.
The triple j Hottest 100 is a listener-voted countdown of songs released over a 12-month period, which is aired live on the last weekend in January.
This year, the Hottest 100 of 2022 will be broadcast this Saturday, January 28 from 12pm AEDT.
The Hottest 200-101 will be heard on radio waves the day before (Friday, January 27) from 10am local time, while Double J's Hottest 100 of 2001 will be played the day after the 2022 edition from 10am local time.
Voting closed at midday on Monday, January 23 - here's who we voted for and what we chose as our top song of the year.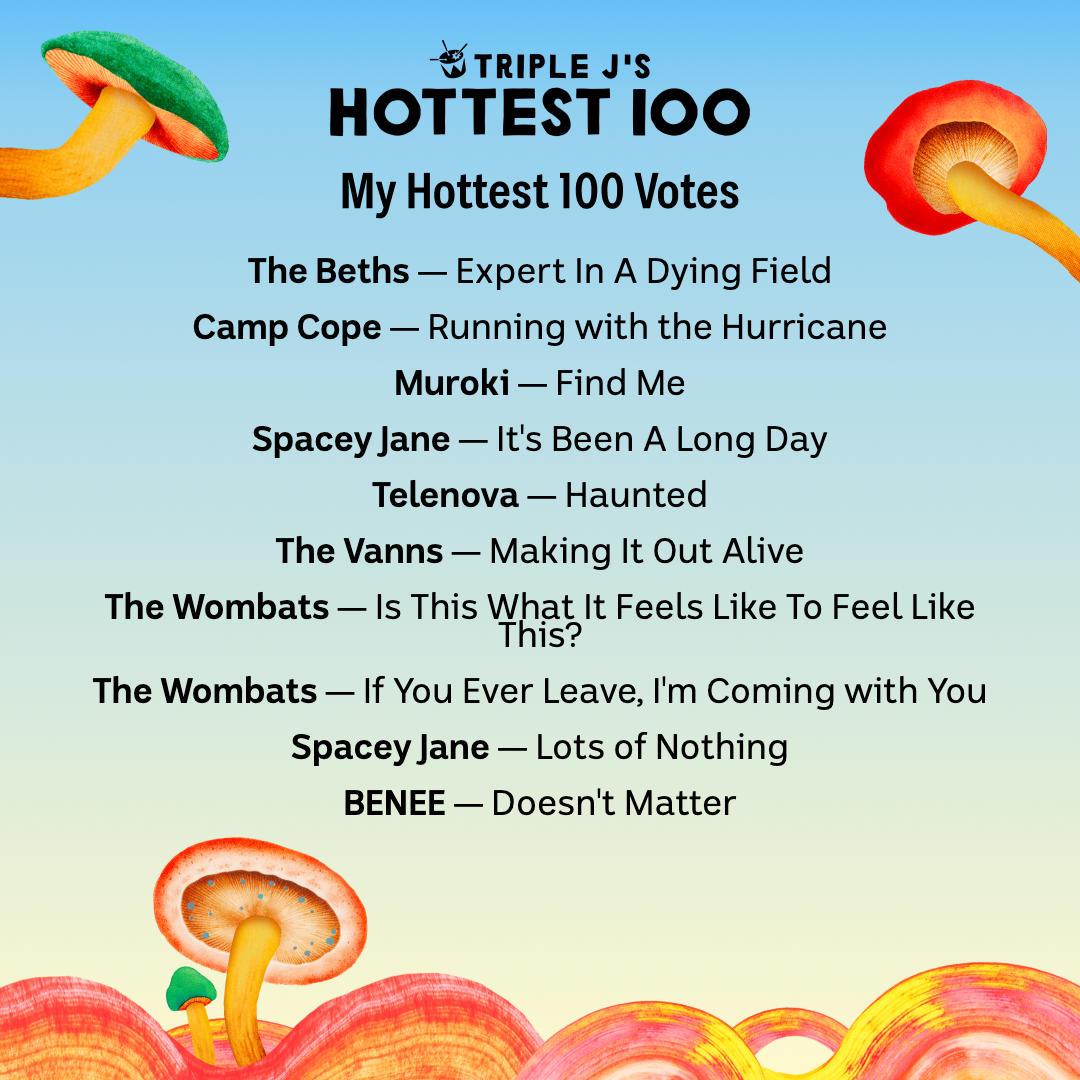 Number one vote: Spacey Jane - Hardlight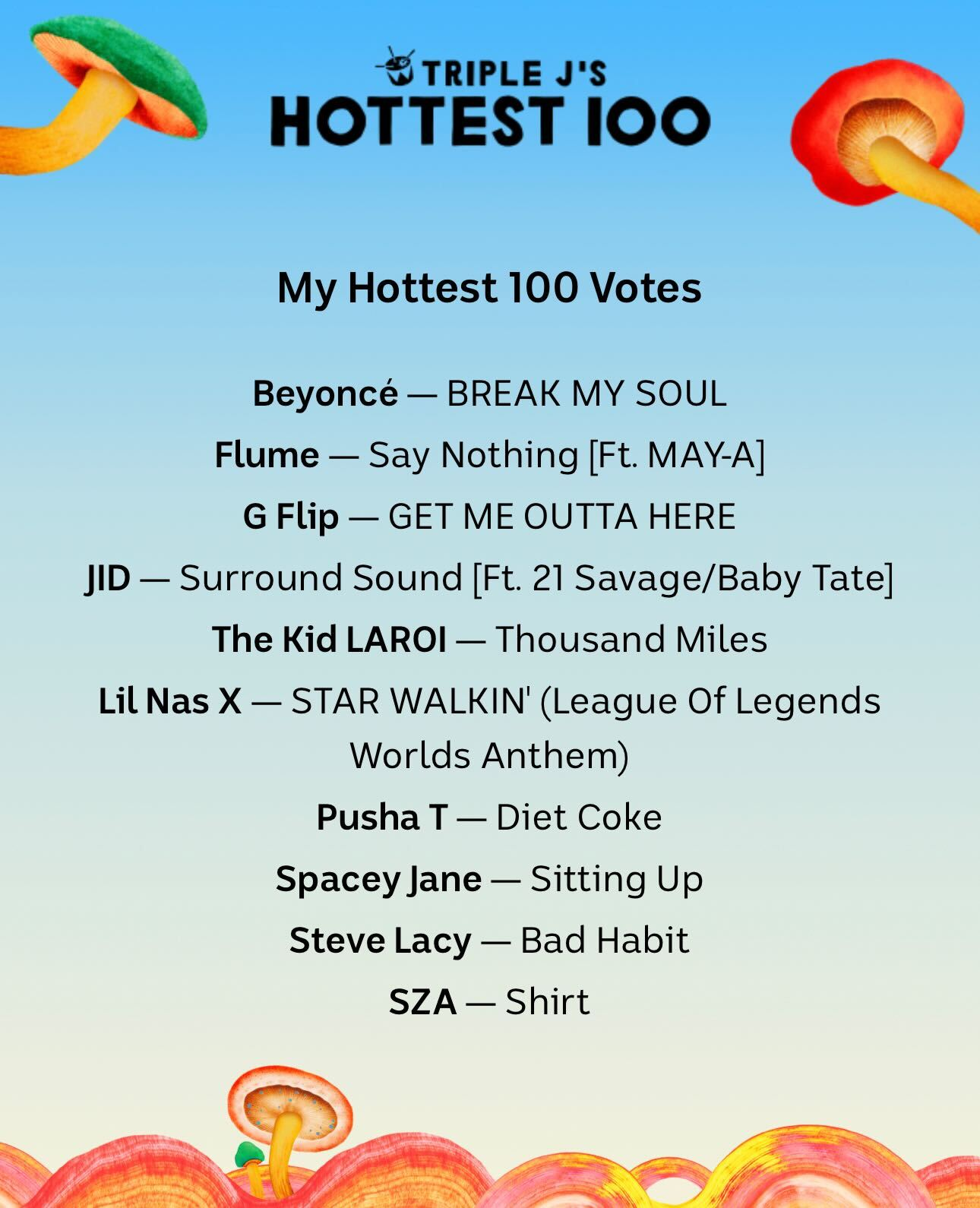 Number one vote: Lizzo - About Damn Time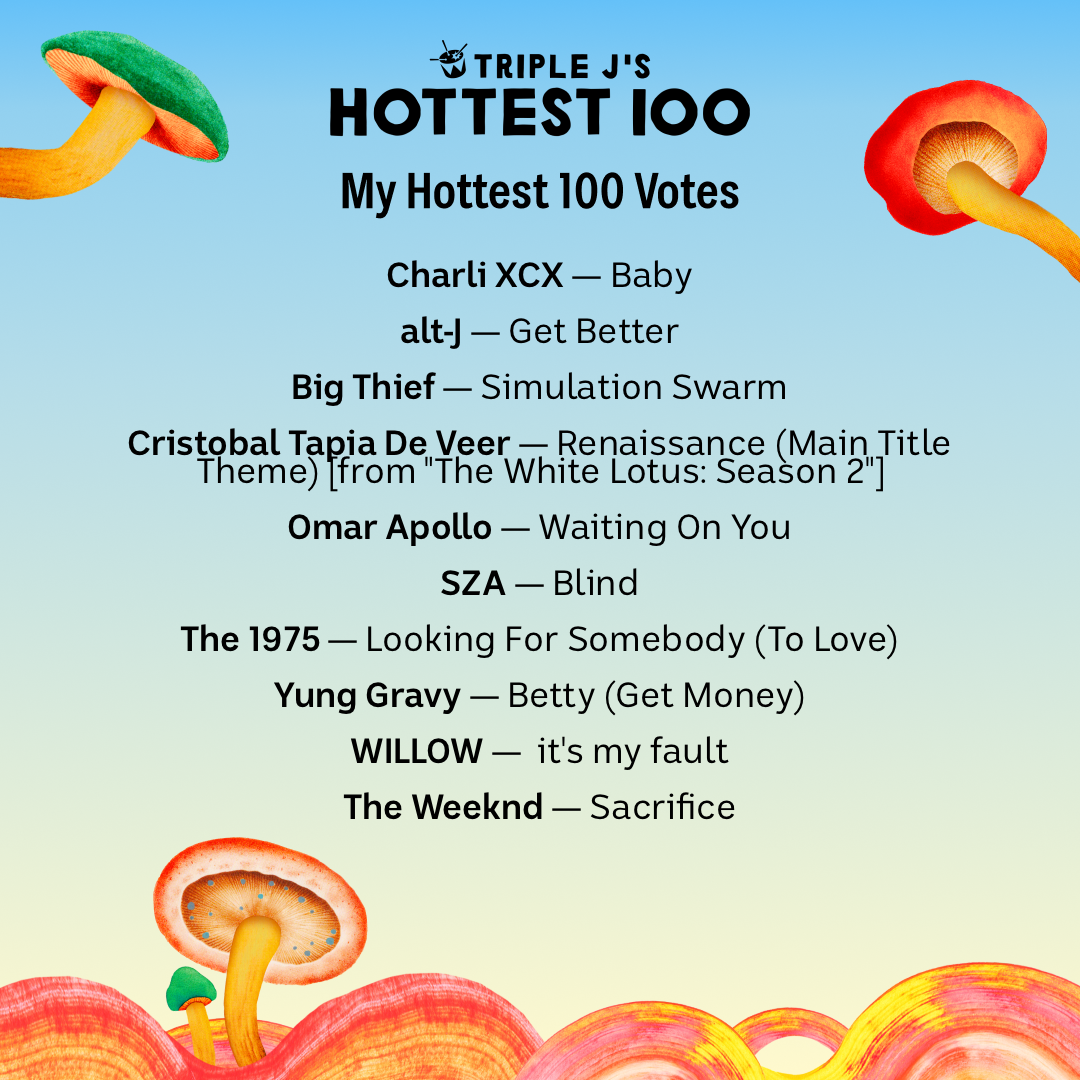 Number one vote: The Weeknd - Sacrifice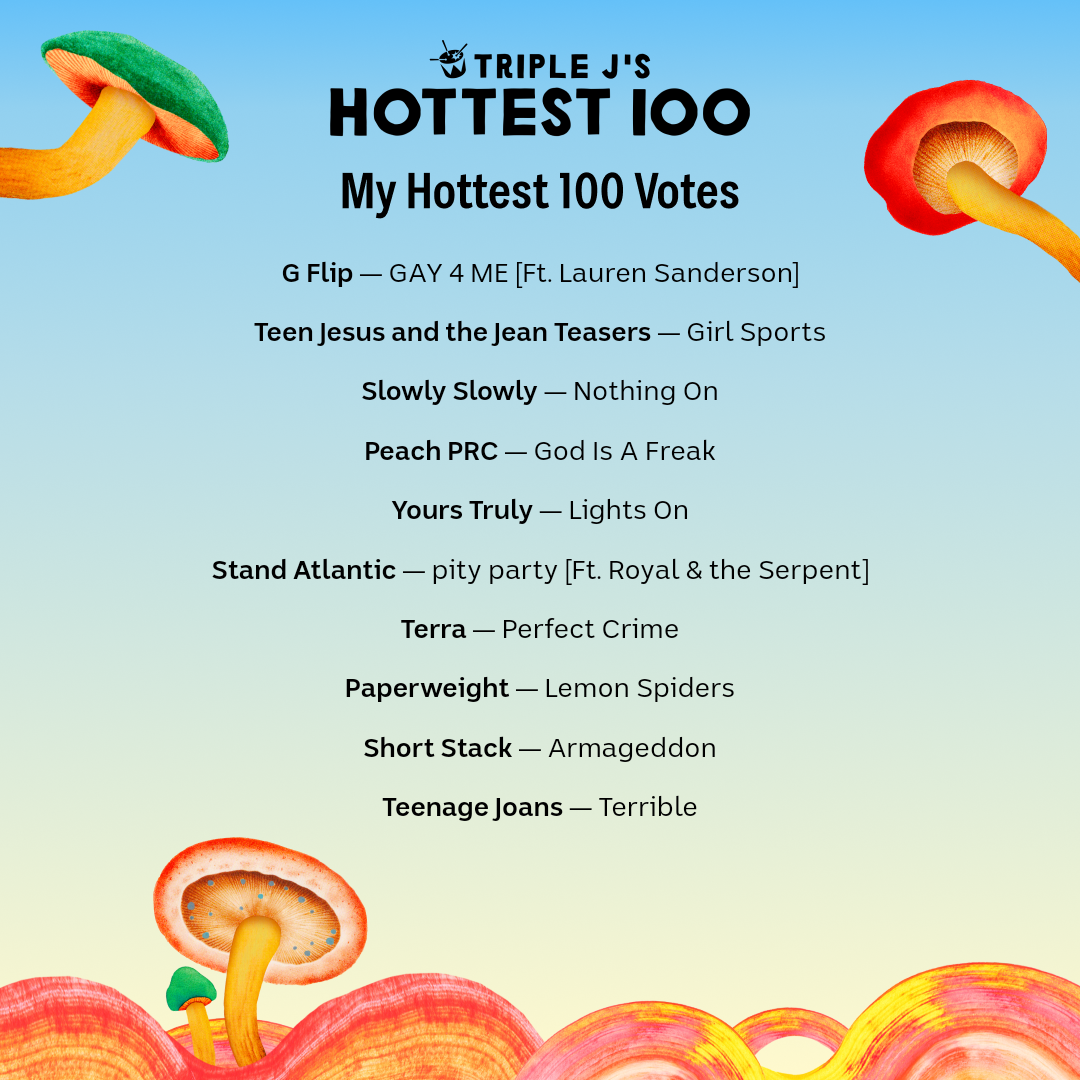 Number one vote: Short Stack - Armageddon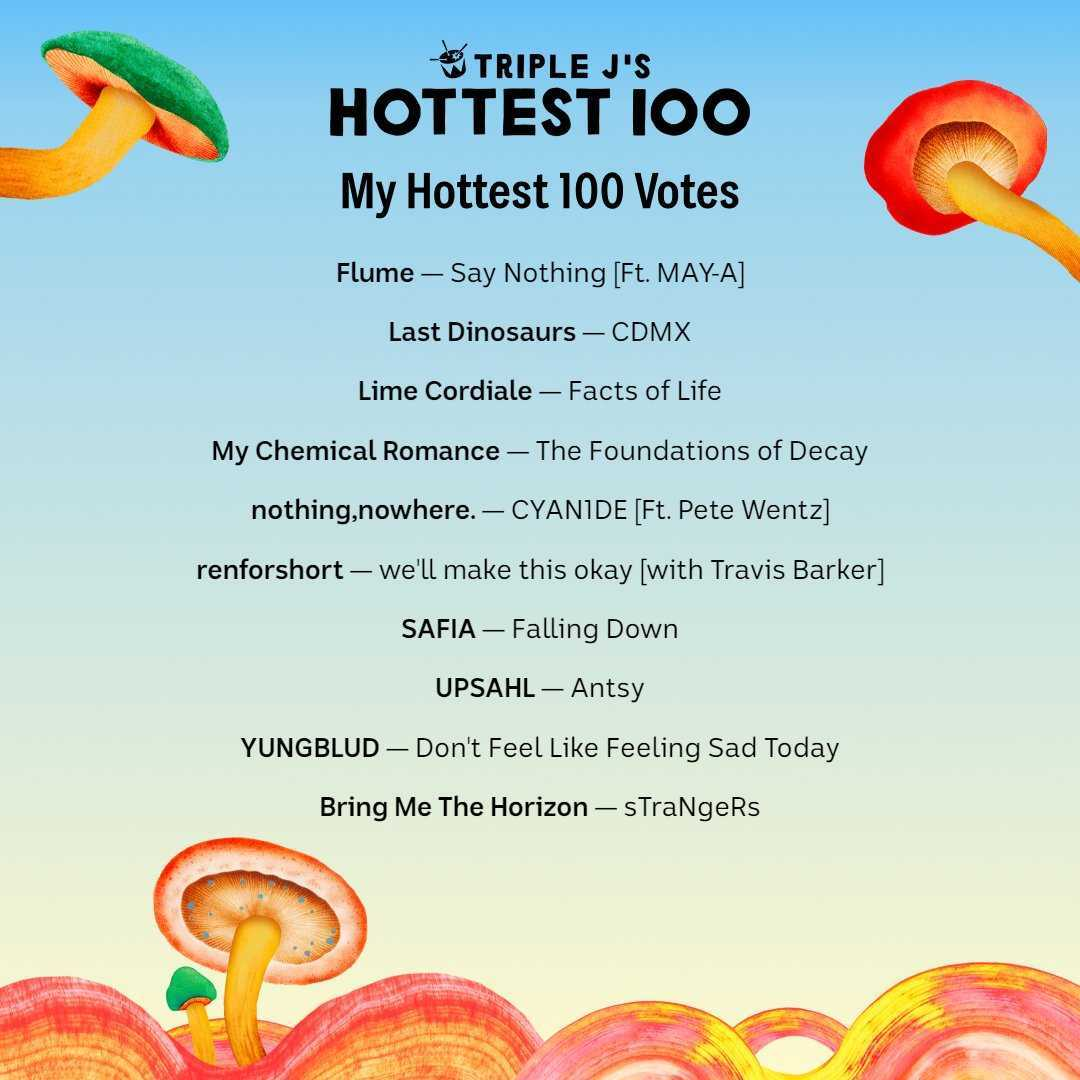 Number one vote: YUNGBLUD - Don't Feel Like Being Sad Today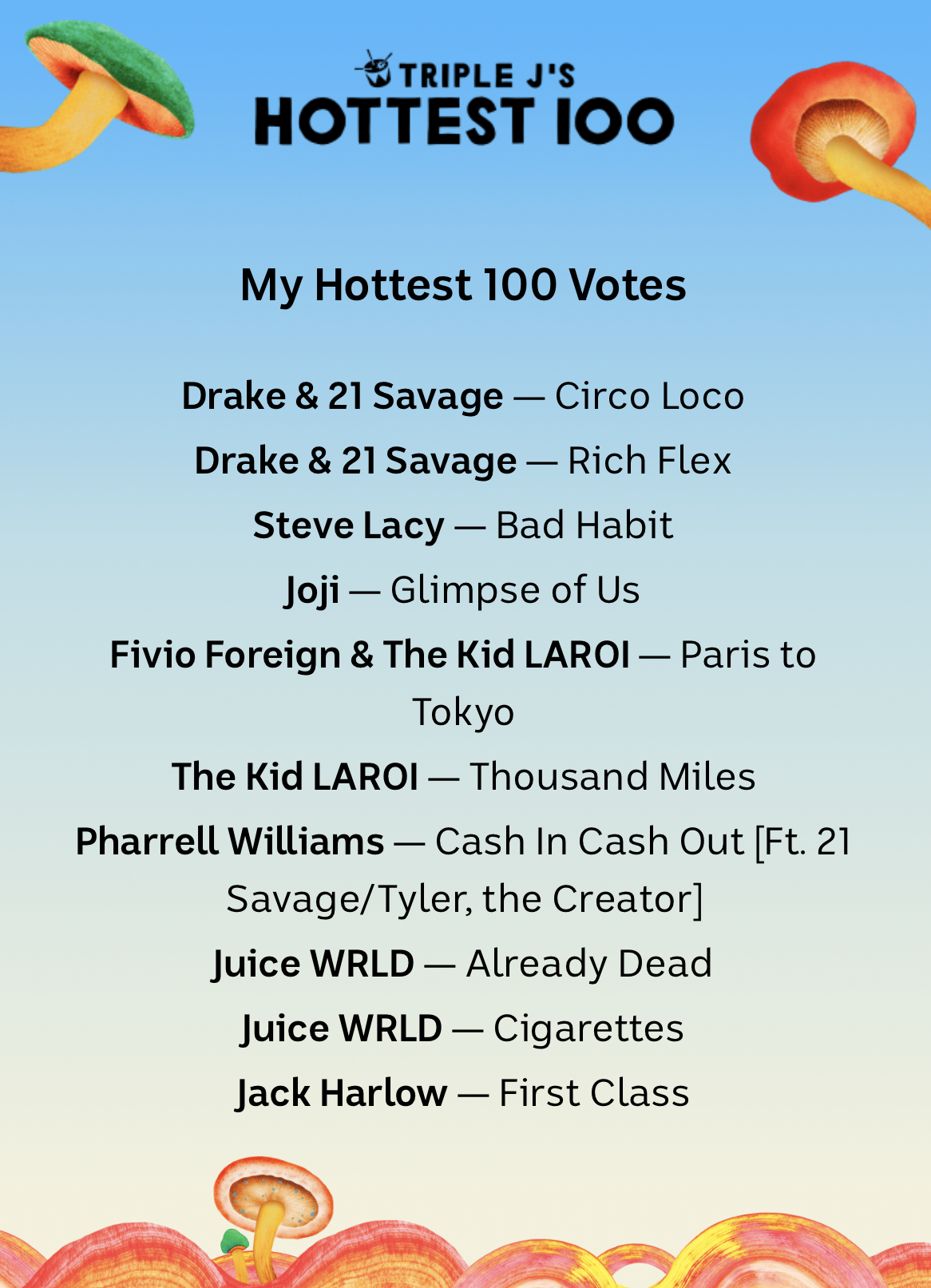 Number one vote: Juice WRLD - Cigarettes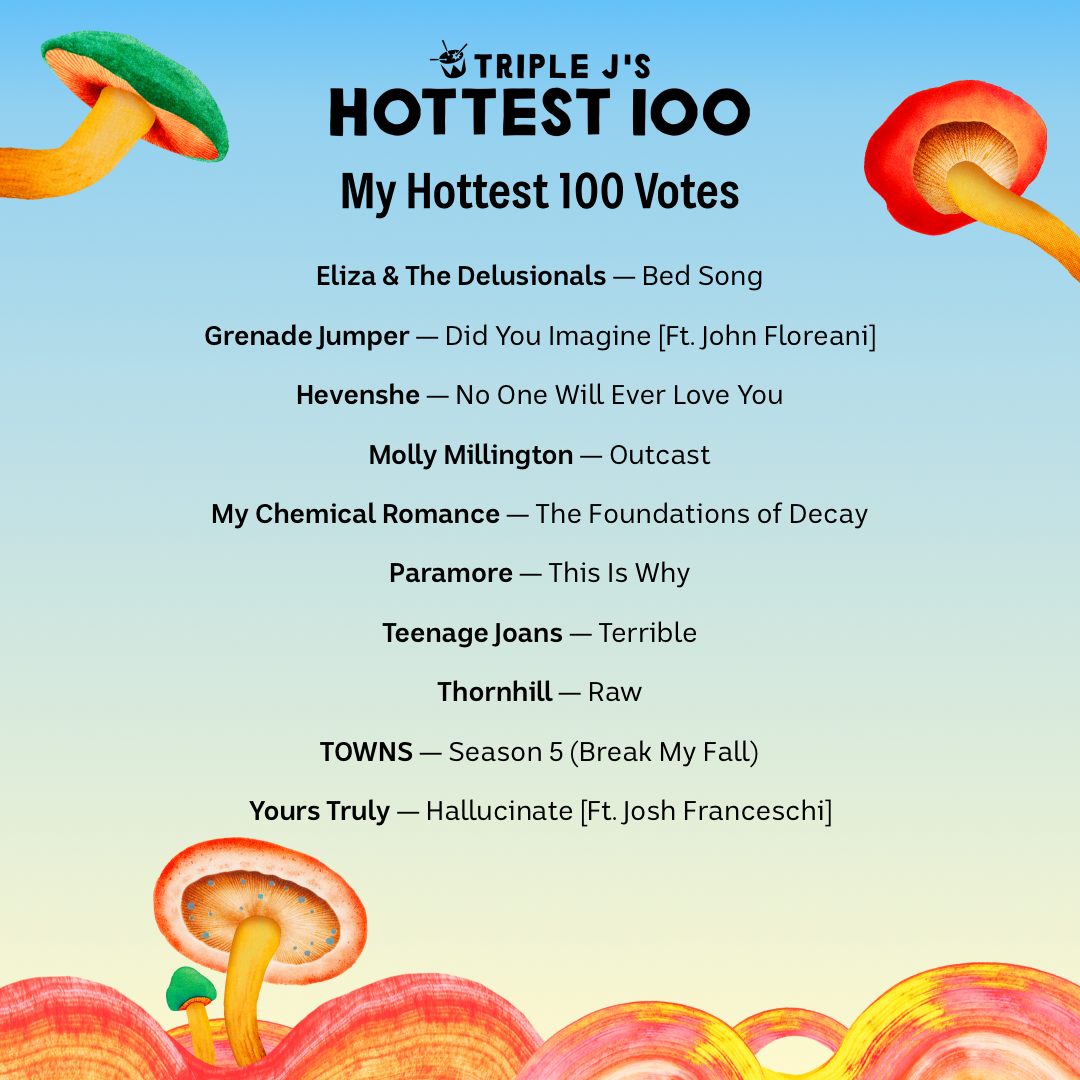 Number one vote: Thornhill - Raw
(Dani is indecisive so she snuck in a second lot of votes with her work email address.)