It's fair to say it was a small surprise when Ashton Agar was called up to the Test squad for Sydney ahead of Queensland's Mitchell Swepson. Of course, much less of a surprise than his debut almost a decade ago, in the Ashes.
After Swepson failed to impress in the tours of Pakistan and Sri Lanka he seems to have fallen back in the Australian spin bowling pecking order leaving a place for Agar to rise. Something he managed to do through his batting if anything with his bowling average in the Shield this season being 105.
It didn't matter for George Bailey and the Australians though as they called Agar up for the final Test of the South African series where he failed to impress. He bowled 29 overs going wicketless but importantly kept things pretty tight even if he wasn't all that consistent.
Todd Murphy is the other name called into the squad for India after a monumental rise in Australian cricket over the last 18 months. He was selected for the Australia A series in Sri Lanka after only a few first-class matches and ever since has gone from strength to strength.
There is no doubt Murphy who some have wrongly suggested is a bolter in this squad is the future of Australian spin but the future isn't necessarily here yet.
His 14 Shield wickets at just 17 are no doubt impressive but do we really want Murphy to go down the same round as Jason Krejza or Brad Hogg in Test cricket, spinners that played a handful of Tests before having to give it up?
Murphy of course also bowls essentially the same as Lyon except not quite as well. Murphy doesn't spin the ball more than Lyon, he's not taller, doesn't bowl faster and doesn't even bat better.
Does it really make sense to pick Murphy, especially when Travis Head who is also more than capable of bowling off-spin is in the squad averaging 19 with the ball since 2020?
Agar provides a massive point of difference compared to the other two options, his batting. With batters in India averaging just 24.85 with the bat since 2020, eight runs less than all countries over the same period.
That might sound like a lot but over a whole innings averages out at about 90 runs. Extra batting is incredibly important and having Agar at 8 provides some more reassurance to an Australian batting lineup that has historically struggled in India.
Anyone who's paid attention to cricket in India over the last few years especially Test cricket will know just how good both Axar Patel and R Ashwin have been. Australia should be looking at similar right-arm-off spin and left-arm-off spin tactics if they are to at least take one Test off India and guarantee a World Test Championship position.
Not only has Axar Patel been great but left-arm spinners, in general, have been excellent in India over the last few years taking more wickets at a better average compared to their right-arm counterparts as shown below.
Not only do left armers take more wickets but if we compared Ashton Agar and Axar Patel they are extremely similar. Both men are quite tall at over six feet and neither are massive spinners of the ball.
But of course, you don't need to be in India. It's the ball that goes straight that takes wickets most of the time. As Axar has shown time and time again giving him a bowling average of just over 12 during the last three years.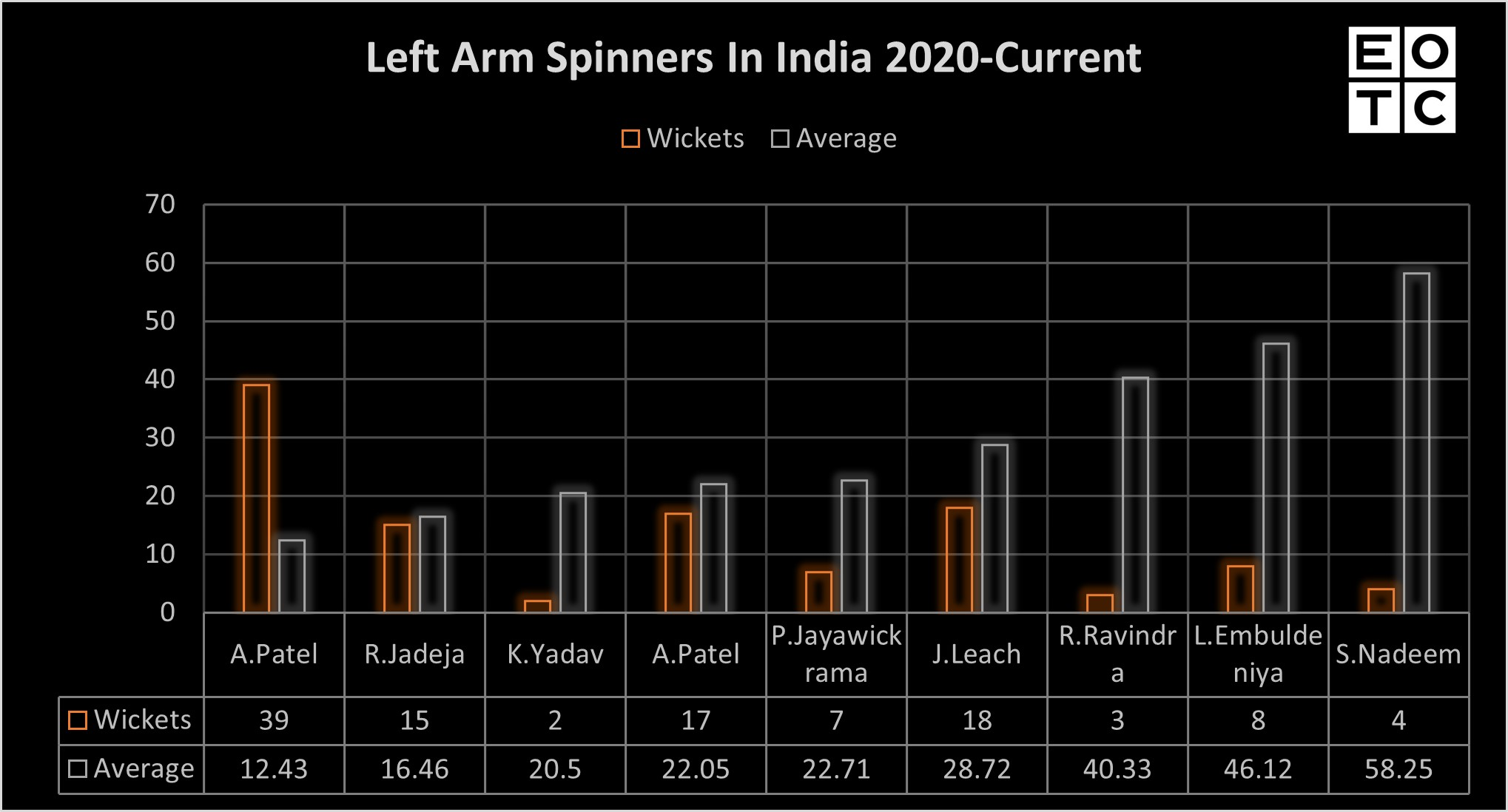 It's not to say that Agar will be as good or as effective as Patel. Far from it in fact, but playing by the numbers it just makes sense that Australia has to pick Agar.
A right-arm option might work and Lyon will play that role admirably as he has done in the past in India averaging just over 30. But that puts him well behind even some part-time bowlers compared to the bowling averages over the last few years.
Part of that is of course the change in wickets with India getting the ball to spin even more and part of it is Lyon's lack of experience when last touring the country. This time should be different and while he's no Ashwin who averages 14 in India since 2020 he will play a vital role.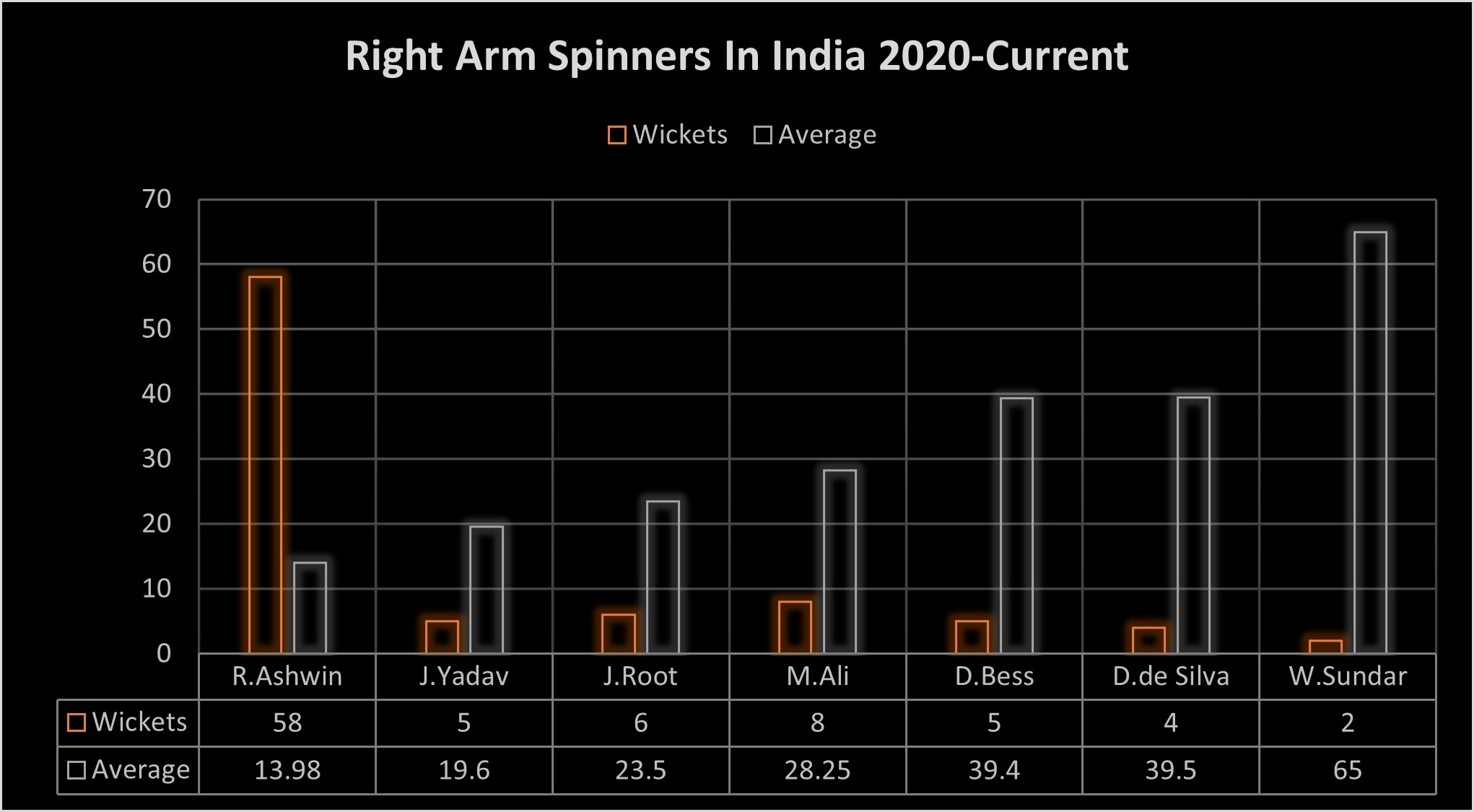 Ashton Agar might not be the most exciting pick, in fact far from it with a potential leg spinner or even a debutant waiting on the bench but he is the right call. Touring India is very different to what it was in 2017 when Australia last did it and today left-arm orthodox spin is the answer.
Before you move on, why not give our Facebook page a like here. Or give our Twitter account a follow to keep up with our work here.