Untitled Group is proud to announce the nationwide tour dates for Vera Blue in celebration of the release of her brand new album Mercurial, out on 28 October.
The tour begins in Gold Coast on 3 November before heading to Brisbane, Newcastle, Geelong, Melbourne, and Perth and finishing up in Sydney on 17 December.
The metamorphosis of gifted folk singer/songwriter Celia Pavey into the electro-pop powerhouse Vera Blue has been as visually electrifying as it has musically scintillating.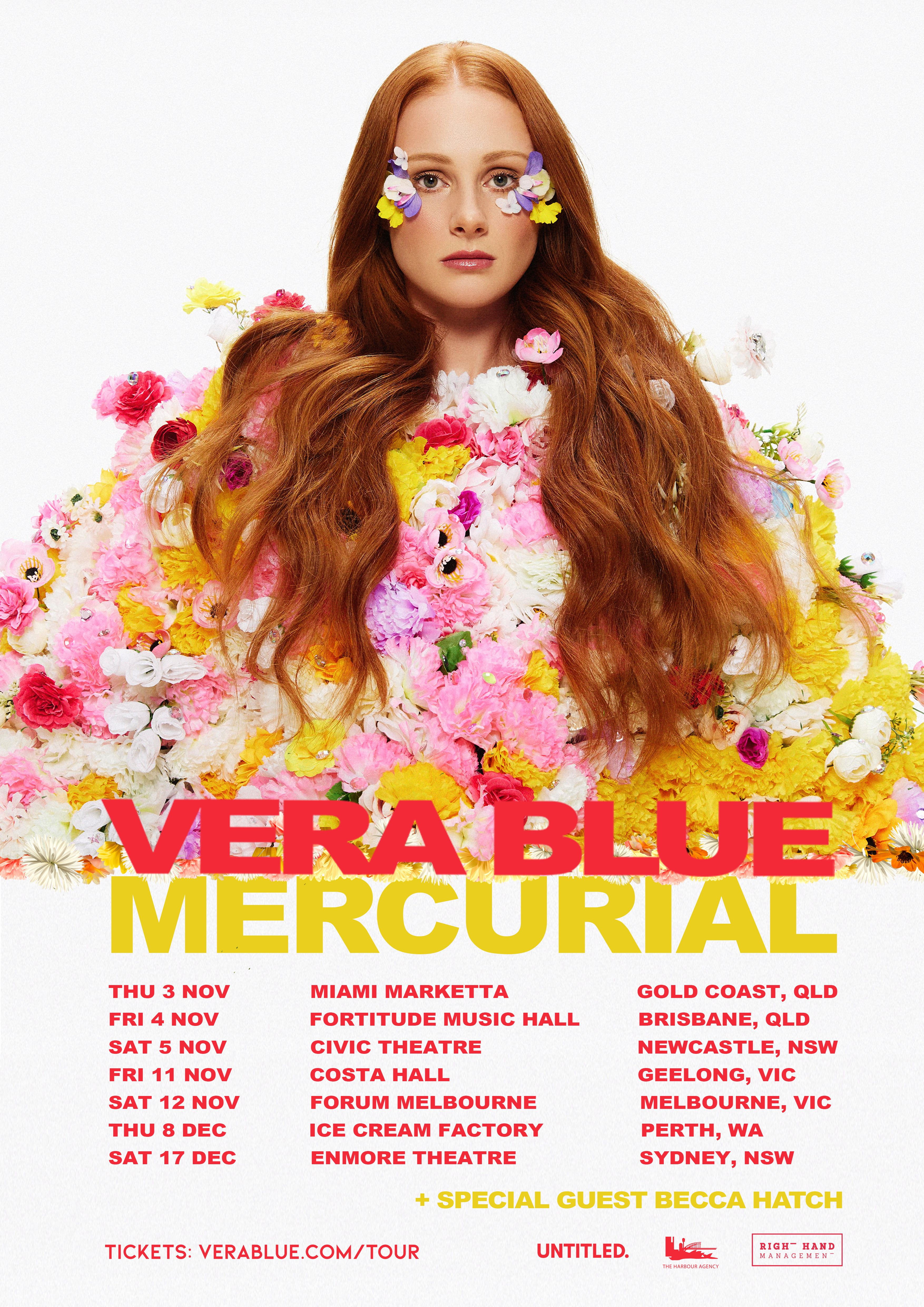 "I am beyond excited to be sharing my new album Mercurial with you and taking it on the road this summer. This body of work has been a long time coming and tells the stories of my life since Perennial came into the world.
"This album is colourful, emotional, personal, chaotic, passionate, transformative, beautiful, and, most of all, Mercurial. Just like the show will be."
In this new body of work, Mercurial tells the story of her life since the success of Perennial, featuring singles such as 'Regular Touch', 'Lady Powers', 'Mended', and 'Settle'.
The tour will be supported by the buzzy and extremely talented Becca Hatch.
Vera Blue will tour nationwide throughout November and December before she brings in the New Year at Beyond the Valley festival.
Tickets are limited for these performances, so get in early to avoid missing out.
Sign up for presale at https://bit.ly/VeraBlue2022.
Before you move on, why not give our Facebook page a like here. Or give our Twitter account a follow to keep up with our work here.