The highly-anticipated new product from Mattel's Hot Wheels brand, Hot Wheels Skate, has launched in Australia and is now available in stores.
Hot Wheels' new fingerboard line is the first of its kind, the foray into skate toys made possible through the partnership between the brand, and American skateboarding legend, Tony Hawk.
Hot Wheels Australia's Senior Marketing Manager Libby McEniry was excited about the product's launch Down Under.
"We're stoked that our brand-new toy line, Hot Wheels Skate, is now available in Australia," she said.
"The cool part of Hot Wheels Skate fingerboards is they come with a pair of shoes for your fingers. This will help all kids (and adults) of any skill level, fingerboard and perform next level tricks!
"We all know Australia has a rich skate culture. We look forward to making Hot Wheels synonymous with skate in decades to come and know the equally iconic Tony Hawk will have a hand in helping us get there."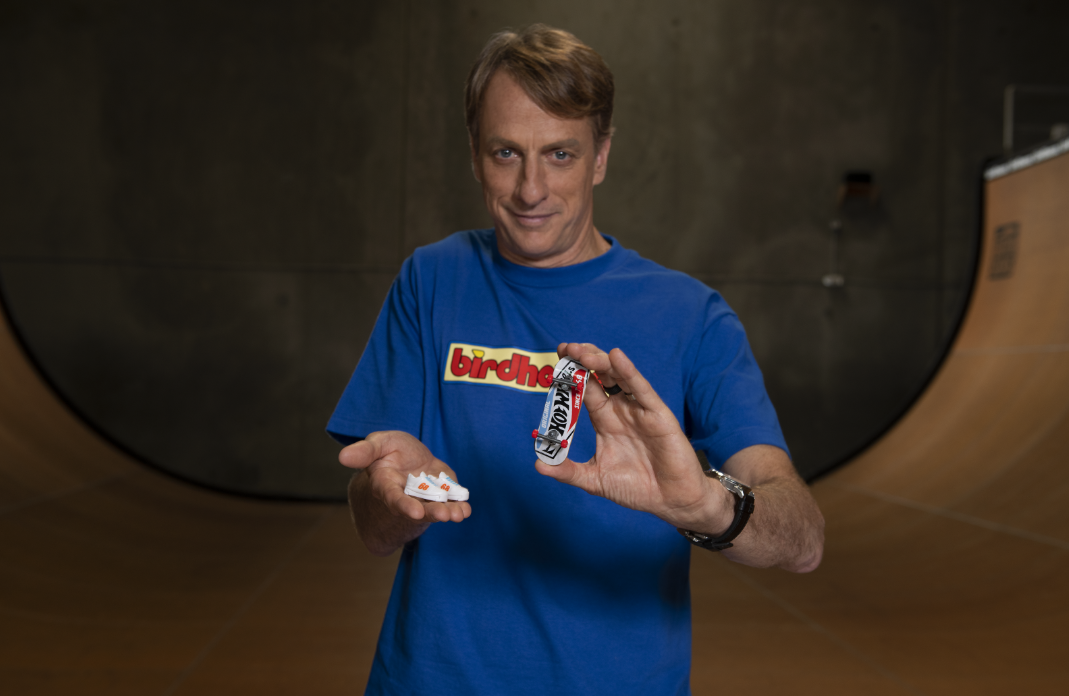 After turning professional by the time he was 14 years old, Hawk became a ten-time X Games gold medallist and is regarded as one of the most influential skateboarders in the world, sharing his excitement at launching Hot Wheels Skate in Australia.
"I'm excited to finally introduce this epic new line of fingerboards in Australia," he said.
"These products were created for Fingerboarders of all experience levels. And it's flattering to know their first sessions will be on a scaled-down build of Bondi Skatepark; a park I've enjoyed skating many times over the last three decades."
As part of the launch of Hot Wheels Skate, professional Australian Olympic skateboarders Poppy Starr Olsen, Jarryd Hughes, and up-and-coming skateboarder Ruby Trew were on hand in Bondi to test out a one-of-a-kind miniature sculpture of Bondi Skatepark.
Bondi Skatepark, one of Australia's biggest and best skateparks sits on the edge of Bondi Beach in Sydney. Bondi Skatepark, designed by former Australian professional skateboarder Chad Ford, has hosted some of the country's largest skateboarding competitions, including the infamous Bowl-A-Rama.
While the Bondi Skatepark sculpture won't be available in store, it will be touring retailers in the coming months.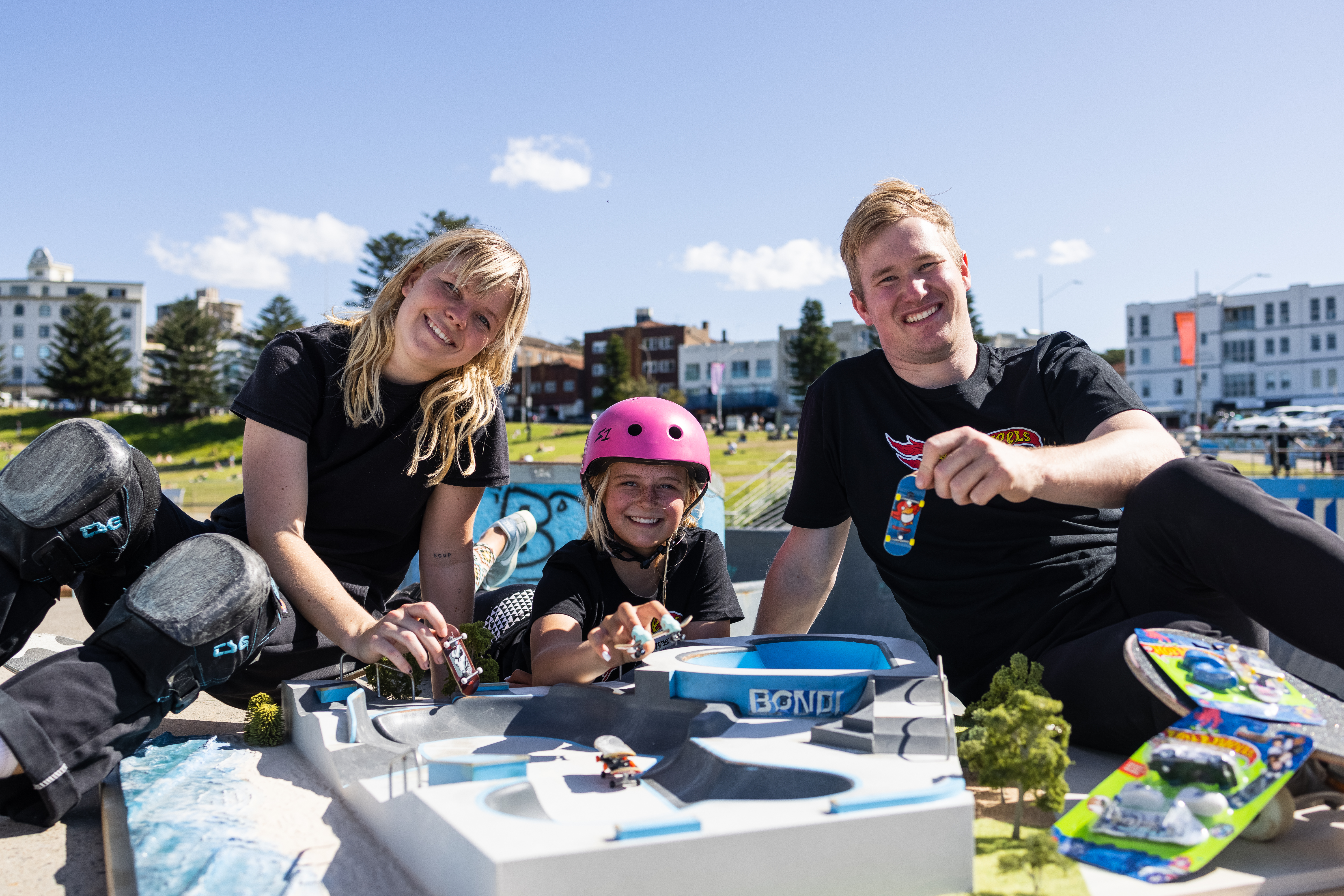 Hawk, who last competed at Bondi Skatepark for Bowl-A-Rama in 2018 where he placed first in the Master's event, reflected upon the event, its location, and its best features.
"Some of the first tours we did in Australia were so fun because skateboarding was just starting to get popular there and there was so much excitement for visiting pros so I have really fond memories of doing crazy big demos in Martin Place in Sydney," he exclusively told Thinkerbell.
"People were up on the rooftops and the whole floor was covered… it was crazy. It was like one of the biggest crowds I've ever seen and then through the years there was an annual event at Bondi and that was also an excuse for me to bring my family to Australia for a vacation so there was a few years in a row that I was skating at that Bondi event and bringing my kids on spring vacation (for us).
"I think the bowl is the main feature of Bondi Skatepark so I really enjoy the deep end because it's round but it also has one square corner and that gives a lot of variety. I would usually do at least two or three tricks on that during my run during the Bondi events."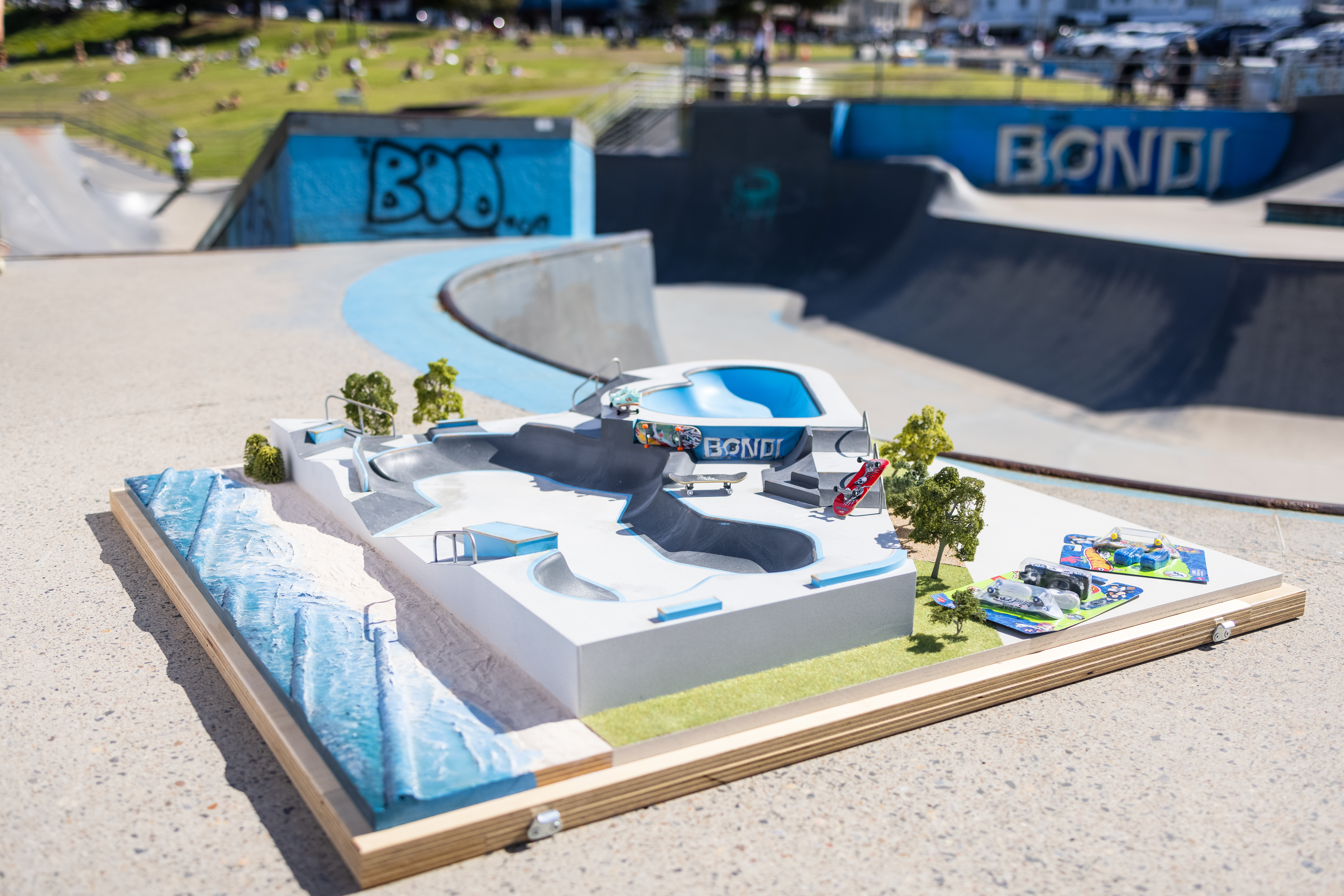 The entrepreneur and founder of the Skatepark Project, Hawk commented on Australia's skate culture, and complimented some young talent currently coming out of the nation.
"I think that skate culture in Australia is similar in that it's just as advanced and is just as embraced," he mentioned.
"I do feel like, since the early days, Australia has embraced skating culture because it was an extension of surfing, and they had such a strong surfing community so skateboarding fell right into that.
"If you look through the years, there has been so much talent coming from Australia, it's unreal. I mean, Keegan Palmer is your gold medallist from Tokyo, so that tells you something.
"There's just so much more inclusion now, in skateboarding, than there ever was. I think that is the big difference from, say, even ten years ago and the talent has just risen immensely through the girls.
"But Australia has always been ahead of the curve with that, from Poppy [Starr Olsen] and Sabre [Norris] and all these champions that were skating vert and bowls, and now Ruby [Trew] too… I mean it's amazing to see how far they've come and that you can tell they've not even tapped into their potential yet."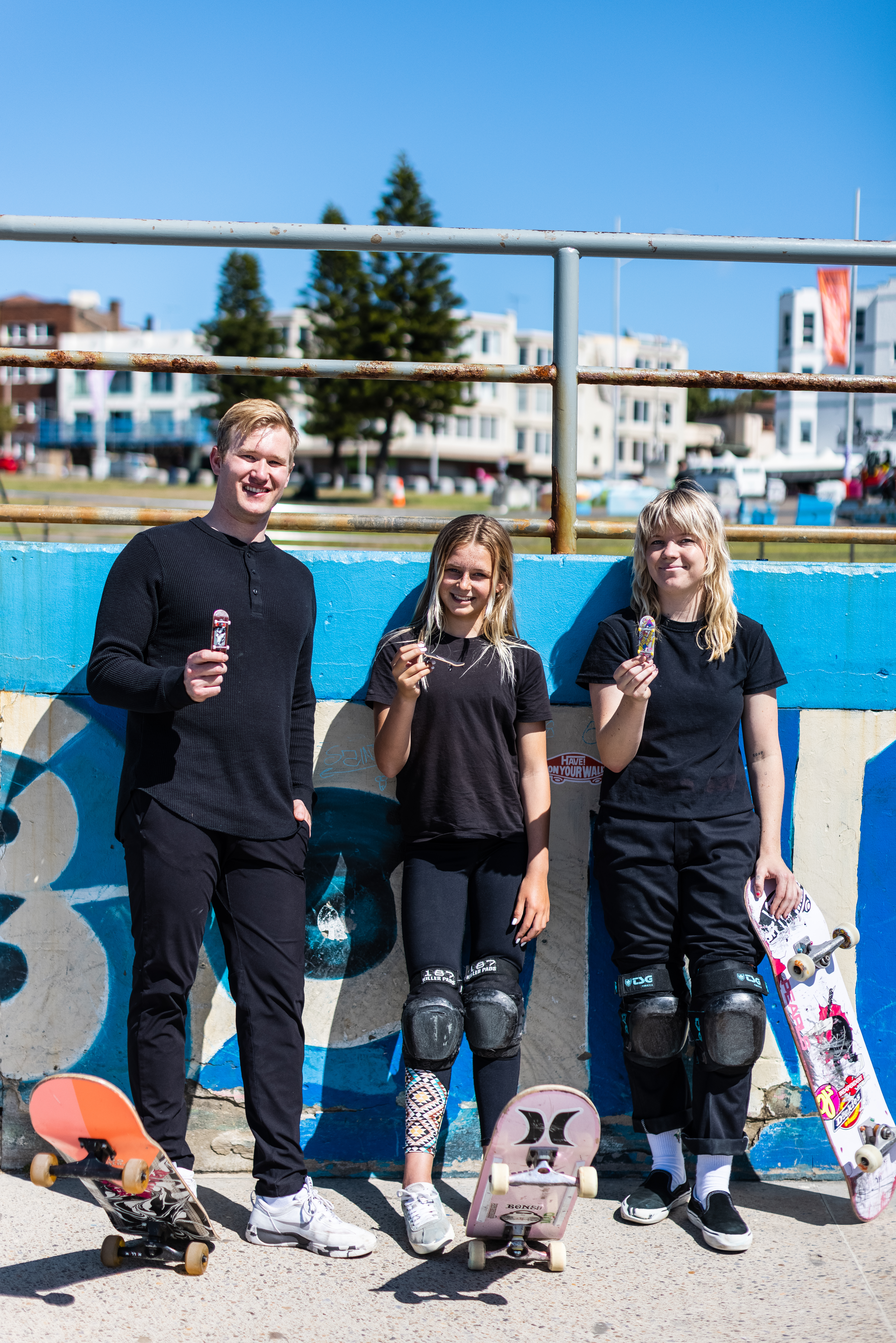 Hawk commented on the ease of the new range of products, and how anyone can now be involved in skateboarding, through the fingerboards.
"Our line of fingerboards, Hot Wheels Skate... I'm so excited and honoured to have my name attached to it," he said.
"It's really an entry level fingerboard setup so you don't have to know much about it. You have shoes that attach to your fingers and those shoes attach to the board so it's literally stuck to your hand so you can learn the basics and go from there.
"Through Hot Wheels and Hot Wheels Skate we have all kinds of really fun skatepark sets that you can play on and it's wild. I can't believe, for one, that I still get to skate at my age and another, that I get to be part of a program like this because I never imagined any of it. Kids can skate at any age now."
The first products in the Hot Wheels Skate range include fingerboards with unique designs, created by the Hot Wheels design team, as well as replications of Tony Hawk's most famous board designs.
The Hot Wheels Skate range is available to purchase at Big W, Target, Myer, and other independent toy stores in Australia.
Before you move on, why not give our Facebook page a like here. Or give our Twitter account a follow to keep up with our work here.