The pandemic affected many of us in a lot of different ways but one of the hardest hit areas was charity. These groups were largely unable to receive donations in person and one of the hardest hits groups was the McGrath Foundation.
With lower numbers at almost every Test over the last three years including the 2021 Test which saw a 25% cap and the 2022 Test which saw just 25 thousand through the door on day one. Not bad numbers but certainly not the massive numbers the McGrath foundation banks on each year.
This year will be different though. COVID is now essentially behind us and with an exciting South African side in Australia, the foundation will be hoping for a big turnout and hopefully some generous donations.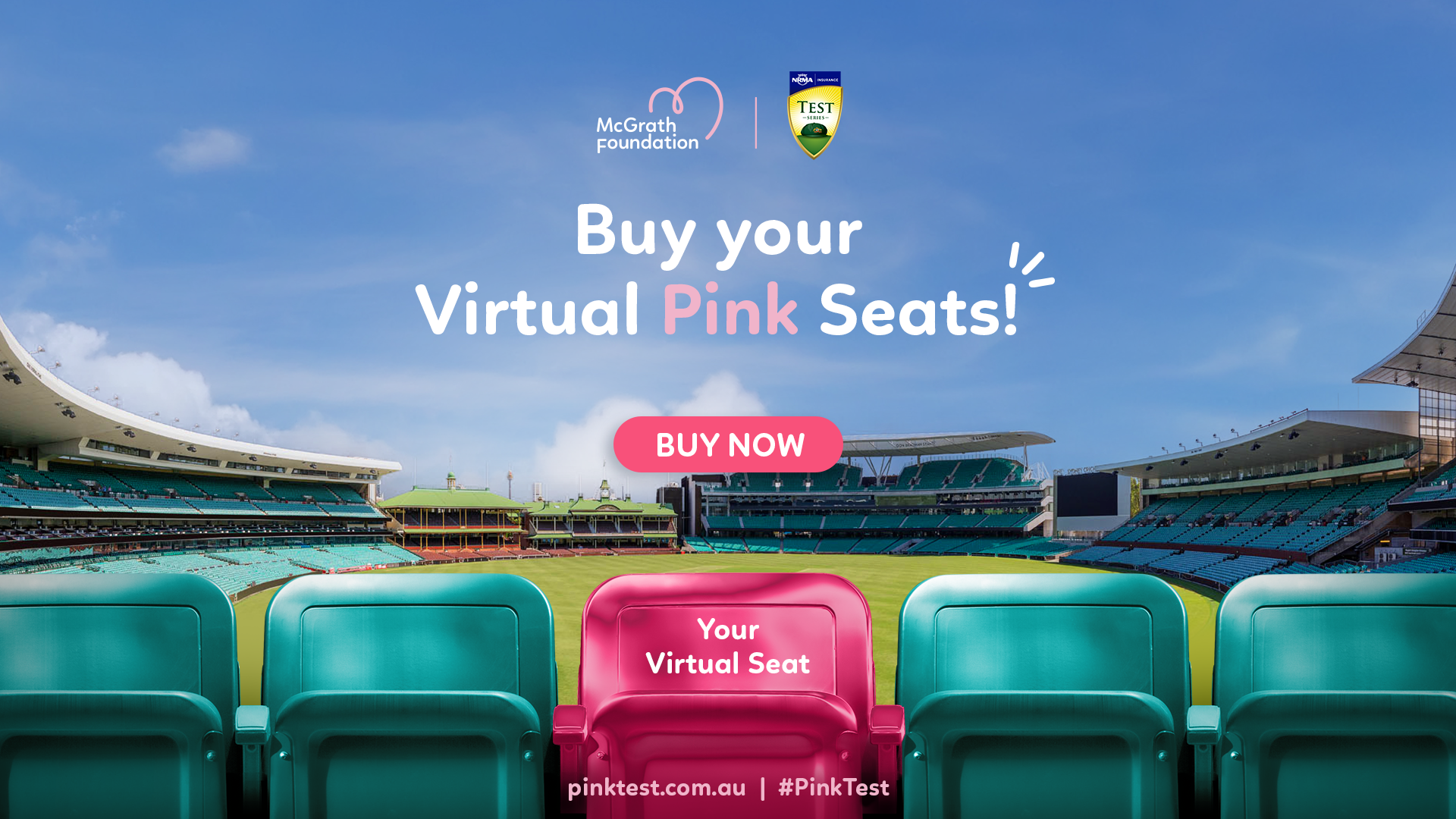 This year the goal is for over 150,000 virtual pink seats sold all over the world as the foundation looks to take care of 2,100 families through their journeys with breast cancer.
"This year marks the 15th Pink Test and with Australia's help, we want to make it one to remember.
"Our goal for this Pink Test is to sell 150,000 Virtual Pink Seats which will ensure 2,100 families will have the crucial care and support of a breast care nurse this year.
"Over the last couple of years, we've seen the Virtual Pink Seats have come to represent more than just a seat. The messages of support, memories and thanks that are shared along with the seat show just what this annual moment means to people.
"With 57 people diagnosed with breast cancer in Australia every day, the sad reality is that most people know someone who has been, or will be, impacted by the disease. We're calling on people around the country to get behind our Virtual Pink Seat campaign to remember where the Pink Test all began and honour those who have been touched by breast cancer," McGrath explained.
Since the first Pink Test in 2009 more than 17 million dollars has been raised by the foundation to help breast cancer patients and survivors through their journeys as well as their families. Any illness is particularly difficult but of course, the McGrath Foundation is close to the heart of Glenn McGrath who lost his wife to Breast Cancer in 2008.
As part of the celebrations of the event recent cricket commentator and Prime Minister Anthony Albanese hosted the two teams at Kirribilli House and spoke on the foundation.
"It's our first time hosting this fantastic annual event, and Jodie and I are absolutely thrilled to have the Australian and touring teams back at Kirribilli on New Year's Day after a two-year break.

"Today, we host the two teams for afternoon tea, but in a few days' time 22 of the players will be battling it out in the middle of the SCG in front of a sea of pink.

"Cricket is a sport rich in traditions and it protects them fiercely. So, creating a new cricket tradition is a very special thing indeed.

"I can't praise highly enough the tireless work of Glenn, his family and the whole team at the McGrath Foundation on the upcoming 'Pink Test', which has become such a central and iconic part of Australia's summer of cricket."
With virtual pink seats selling at $20 each the goal is well over three million dollars for the Test and hopefully, with some help of corporate donations and some generous members of the public, the goal will be blasted out of the water.
Andrew McDonald, Australian Men's Cricket Team Head Coach, said, "15 years ago I made my Test debut during the first Pink Test, which was incredibly special. It's been phenomenal to watch how this Test grows and gets pinker each year.
"This is my first Pink Test as Australian men's coach and I'm proud to be here with the players to help the Foundation make it one to remember."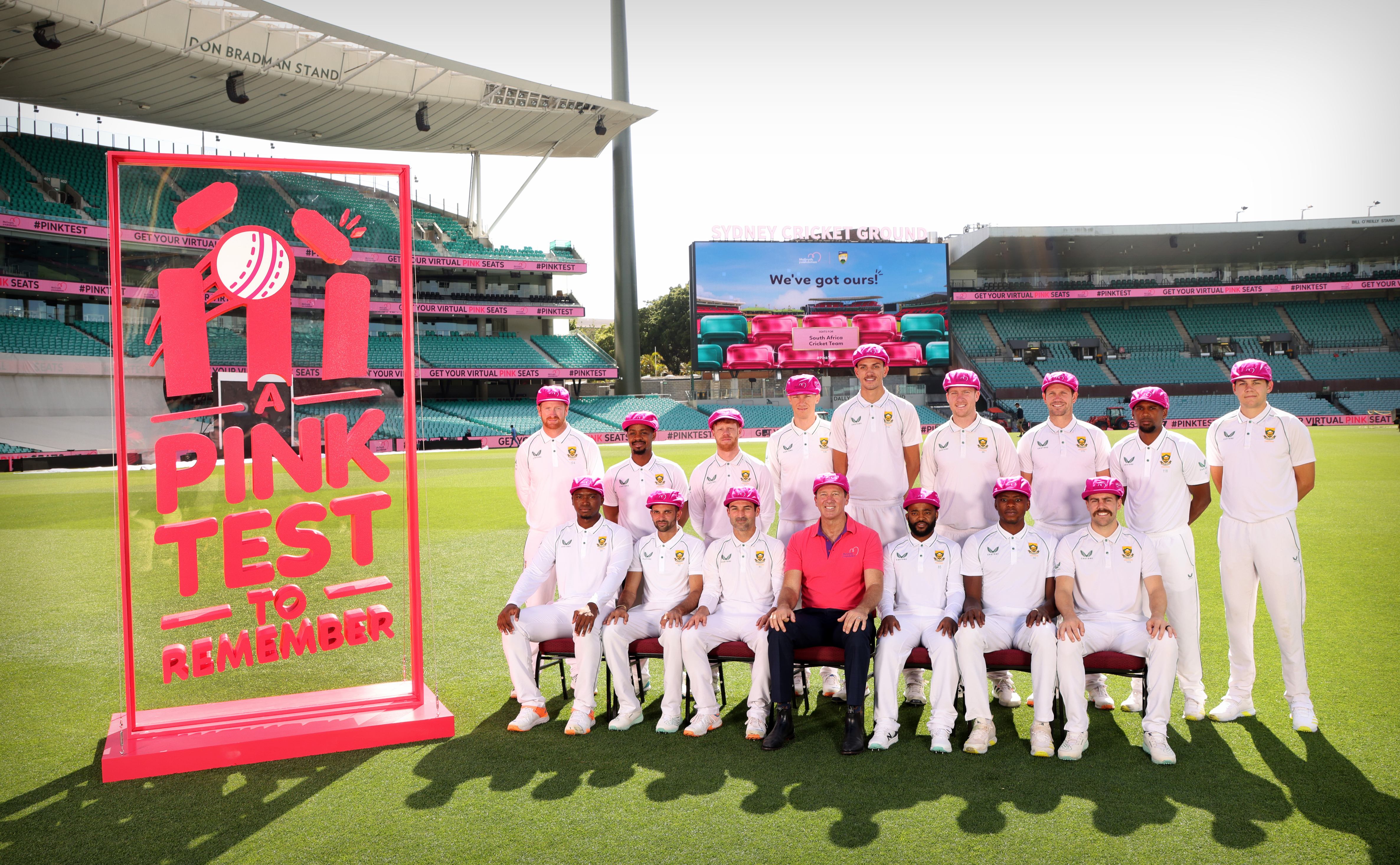 Day three will once again be the day when the SCG turns pink and we all see how beautiful the pink test really is. Let's just hope South Africa put up a little bit more of a fight than at the Gabba and manages to get to day three.
To help the McGrath Foundation make this Pink Test one to remember you can purchase Virtual Pink Seats for $20 each at pinktest.com.au. If you're at the SCG you can make a donation to receive a limited-edition NRMA Insurance Pink Test bandana.
Visit pinktest.com.au to find out all the ways you can get involved in the 2023 Pink Test to support the McGrath Foundation.