The Perth Wildcats missed the finals for the first time in 35 years with a fifth-placed finish last season, though with a new head coach in John Rillie and Bryce Cotton still firing, the franchise will be hoping NBL23 becomes the start of another long streak of post-season appearances.
Recap
After failing to make finals for the first time in 35 years - that includes 10 Championships and six times being Runners-Up -, the Perth Wildcats dropped off in the final month of the season to finish just outside of the top four.
The biggest shake-up of the off-season was Scott Morrison departing as the head coach after one year due to family reasons, with Australian Boomers assistant John Rillie for his first opportunity to be in a head coaching role. The Wildcats were able to re-gain nine players from NBL22, having re-signed crucial players that include three-time NBL Champion, two-time NBL Grand Final MVP, and three-time NBL MVP Bryce Cotton and six-time NBL Champion and NBL10 Rookie of the Year, Captain Jesse Wagstaff.
In the lead-up to NBL23, the Wildcats won their pre-season games against the 36ers, starting the NBL Blitz with two strong wins - by 18 points - against the Taipans and Phoenix before suffering a heavy defeat of their own against United. Cotton showed no signs of slowing down this season, dropping 36 points against Cairns.
How they did last year
5th (16 wins, 12 losses, 104.96%)
Perth spent every round inside the top four... right until the final round of the season, where the side dropped to fifth after a 100-102 overtime loss to South East Melbourne at RAC Arena. The Wildcats sat at an 8-3 record near the midway point of the season. However, not even a six-game win streak could confirm a spot in the finals, as the team lost six of their last eight games to fall away.
Cotton won the club's MVP for NBL22 - his fourth since debuting for the Wildcats six years ago. The American import led the league in points last season - and the fifth time overall -averaging 22.7 a game, as well as being the Wildcats' leader in assists (4.9) as he earned his fifth All-NBL First Team award.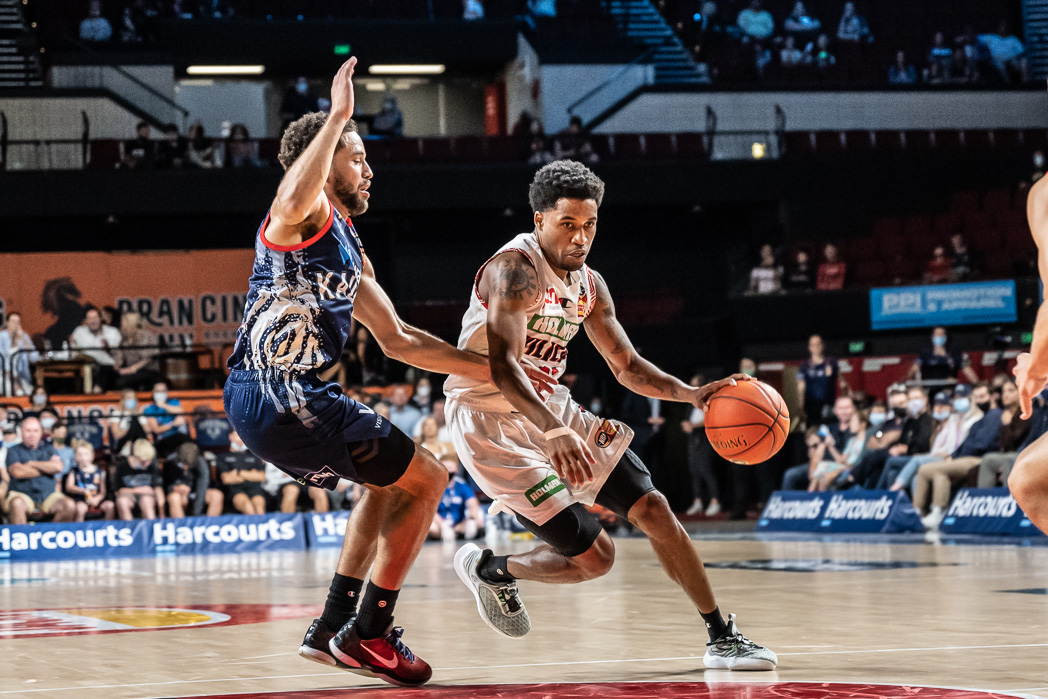 How they can improve
While the Wildcats were the highest-scoring team in the league last season, averaging 89.1 points per game, the team gave up 84.9 points per game, ranking fifth in that category (points against) in NBL22.
The team sat fourth for defensive rebounds (27.6) and sixth for offensive rebounds (10.1) in NBL22, signifying some change might be needed under the basket to stop opposition scores on one end and to bank second-chance points themselves.
Getting first possession after an attempted shot at either end of the floor will be important for the Wildcats, especially as others will need to step up in his department with Vic Law, the club's rebounds leader in NBL22 (8.2 per game), leaving during the off-season to play with the Chiba Jets in Japan.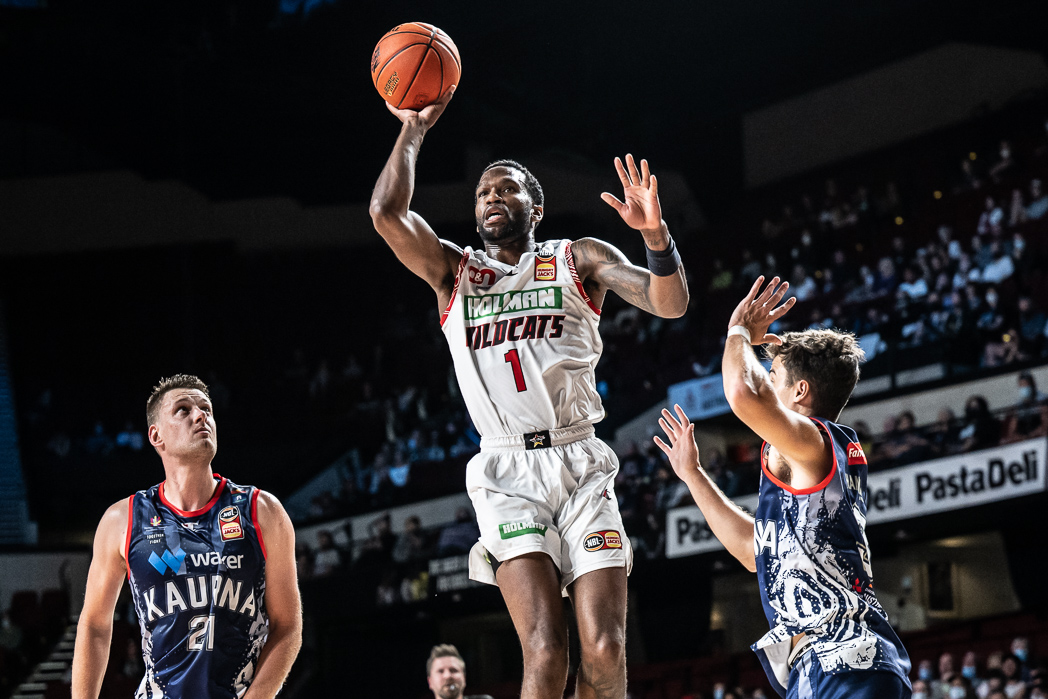 List changes
Returning: Bryce Cotton, Mitch Norton, Todd Blanchfield, Luke Travers, Jesse Wagstaff, Corey Shervill, Majok Majok, Kyle Zunic, Oliver Hayes-Brown (Development Player)
Ins: Brady Manek (University of North Carolina), TaShawn Thomas (Le Mans), Corey Webster (Al Ittihad), Michael Harris (Mt Gambier Pioneers - Development Player), Jack Andrew (Otago Nuggets - Development Player)
Outs: Vic Law (Chiba Jets), Michael Frazier, Matt Hodgson (TaiwanBeer HeroBears), Kevin White (Illawarra Hawks), Jack Purchas
By position:
Point guard: Mitch Norton | Kyle Zunic
Shooting guard: Bryce Cotton | Corey Webster | Michael Harris
Small forward: Todd Blanchfield | Luke Travers | Corey Shervill
Power forward: Brady Manek | Jesse Wagstaff | Oliver Hayes-Brown
Centre: TaShawn Thomas | Majok Majok | Jack Andrew
Biggest strength
Experience in professional sports is often times overlooked but with a team like the Wildcats, experience is an integral part with how they've put their team together. Wagstaff, Blanchfield, Majok and Cotton all have valuable NBL experience, with former two having played a variety of roles throughout their years in the league.
Additionally, the team will have a unique level of chemistry that many teams will not have, as several of their key players have played at least two seasons together at the Wildcats, including all the names mentioned above. The culture is there and this chemistry will be huge when it comes to working in John Rillie's likely perimeter-oriented system.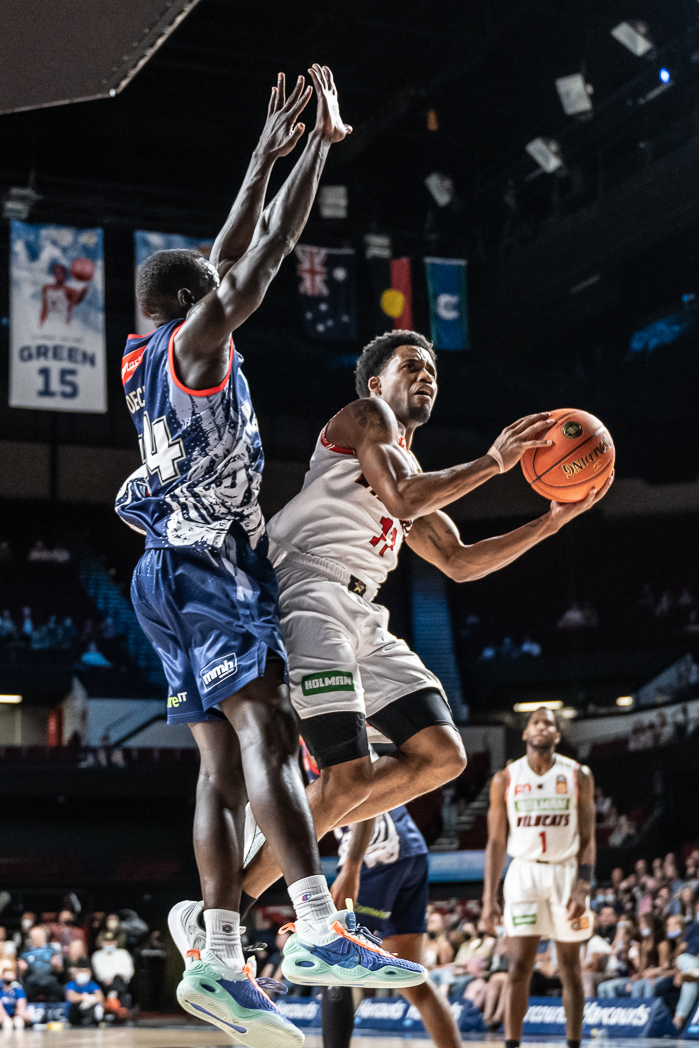 The other fantastic value from this experience is the strong presence of mentors for young players like Travers, Manek and Hayes-Brown. Manek and Travers in particular will have a great opportunity to learn from one of Australia's most decorated forwards in Jesse Wagstaff and Hayes-Brown will draw a benefit from playing behind Thomas and Majok.
The Wildcats are somewhat of a wild card this season and will be looking to see their young players develop along with their veterans if they are to try and contend for a finals position.
Biggest weakness
Interior defence, with the departure of Vic Law and Matt Hodgson, will perhaps be a struggle for the Wildcats heading into NBL23. Every other Wildcat except for Luke Travers was under 0.5 blocks per game, meaning that many teams with size were able to exploit an interior weakness when Law was not on the floor.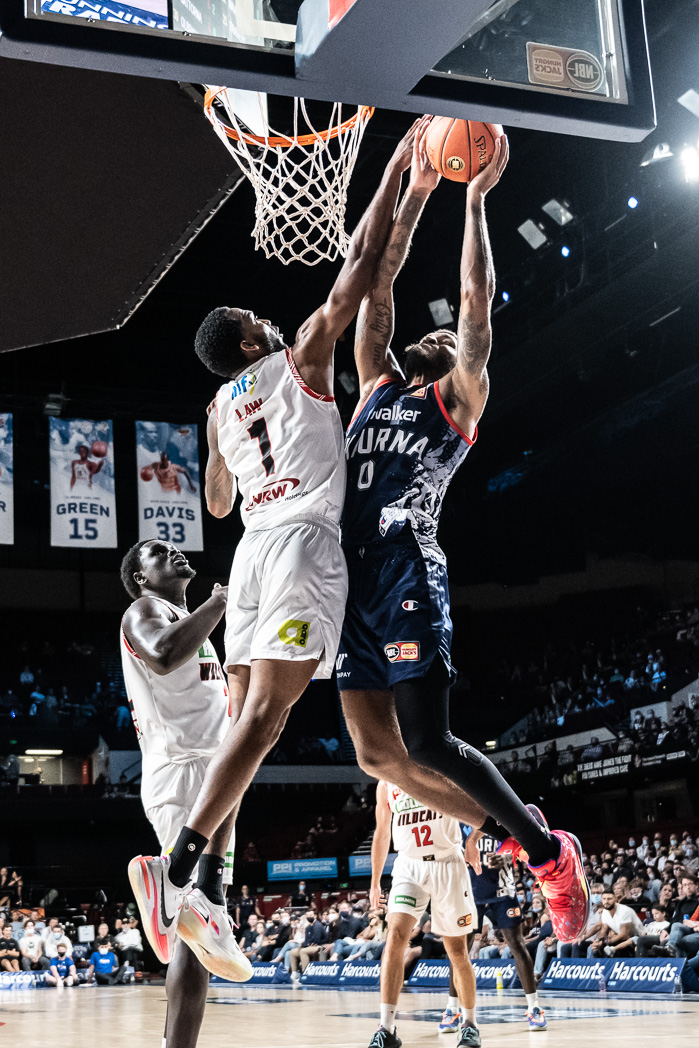 The Wildcats will be hoping that Thomas has substantially filled this gap and that Travers is able to continue his development on that end of the court after a successful NBA Summer League stint. Manek, at 206cm, also provides an intriguing defensive prospect for the Wildcats and the American will be hoping to play a huge role on both ends in his first season out of college.
Manek averaged 0.8 blocks per game throughout his college career, with his third year at Oklahoma being his most successful defensively - 1.2 blocks per game and 6.2 rebounds per game. Travers, who was drafted in the second round of this year's NBA draft to Cleveland elected to play an extra year in Australia to improve his development with an idea of potentially joining the NBA in the future.
Rising star
While Brady Manek will be an intriguing player to watch this season, at the end of the day, it's hard to look past the young Aussie forward Luke Travers. Travers is coming off a very impressive NBA Summer League performance for the Cavaliers where he averaged 6.6 points, 4.6 rebounds, 1.2 steals and 1.2 blocks per game in five appearances.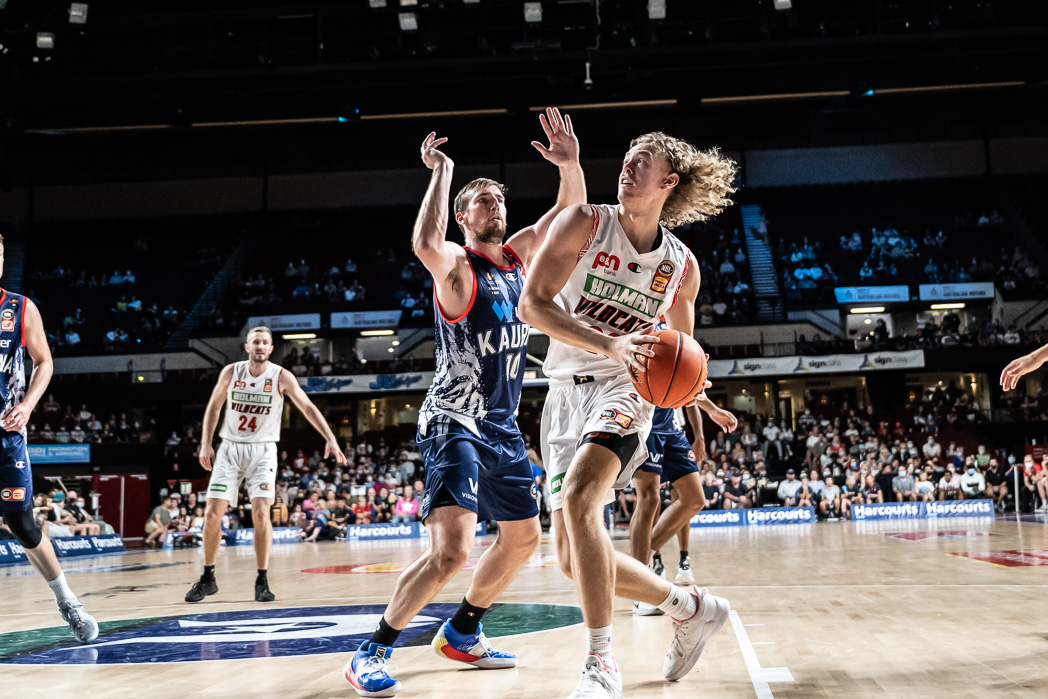 Travers' potential as a two-way forward is evident, his athletic abilities matched by his determination and aspiration to improve. A diamond in the rough draft pick for the Cavaliers, Travers will be looking to take another big step in his development to prove to his selectors that he was a worthwhile choice.
Travers' finishing ability is impressive and he knows how to use his athleticism to make important plays at both ends of the court. What Travers will be looking to improve upon as he develops is his offensive game. Travers shot 25 per cent from three-point range last season while averaging just 42 per cent from the field. If Travers can up his production and do so at a more efficient rate, he will become that ideal two-way player that could grow into an important player wherever he may end up.
Prediction for NBL23
It is quite hard to pick just where the Wildcats will end up this season as nobody was expecting them to miss out on finals as they did last year. The Wildcats could bounce back and show why they've been the defining dynasty of the NBL or they could falter again and perhaps go into rebuild mode for the first time in recent memory. Either way, they will certainly be a competitive and determined team.
Predicted Round One Starting Five
Prediction: 7th
The Perth Wildcats begin their NBL23 campaign at home against the Brisbane Bullets at RAC Arena on Sunday, October 2, from 4pm AEST.
Before you move on, why not give our Facebook page a like here. Or give our Twitter account a follow to keep up with our work here.