At the conclusion of Australia's National Para Swimming Championships, the Dolphins have been named for the World Para Swimming Championships in June in Portugal.
After a week of thrilling racing in Adelaide, 21 swimmers have been named to the national team, with 19 swimmers backing up from the Tokyo Paralympics last year.
Leading the campaign for the Dolphins will be newly-named captains Rowan Crothers, Katja Dedekind and Lakeisha 'Lucky' Patterson. Alex Saffy, the 16 year old Western Australian is the only rookie on the team.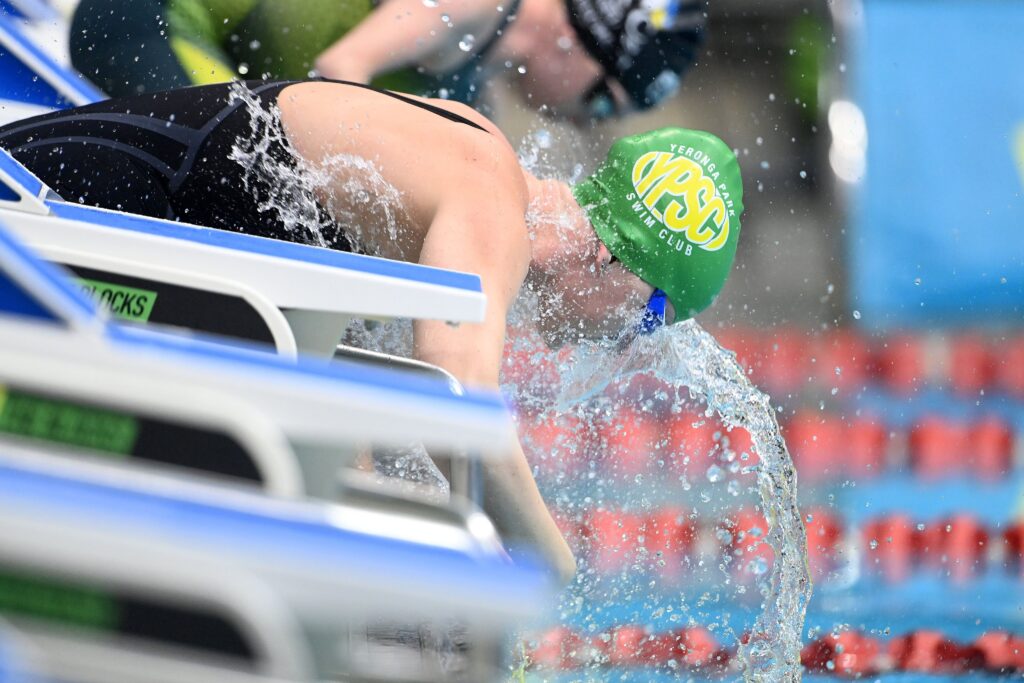 Katja Dedekind is one of Australia's new Para Swimming Captains. Image: Delly Carr / Swimming Australia
Swimming Australia CEO Eugenie Buckley was thrilled with the team that was announced.
"Our Tokyo Paralympic campaign set an excellent standard and I have no doubt this team will again represent us strongly as we reset for the first international benchmark event of this new cycle," Buckley said.
"We've witnessed first-hand the strength and depth of our pathway this week and this squad possesses a fantastic mix of seasoned veterans and our next generation of para-swimming stars.
"Any opportunity to represent our country on the world stage should be cherished and I know this team will perform in a way that continues the proud legacy of the Australian Dolphins."
The week of racing had plenty of highlights.
Brenden Hall OAM kicked off the week, with a strong performance. The four-time Olympian won the Men's 400m Freestyle, just touching out Tokyo Gold Medalist William Martin.
Lucky Patterson OAM dominated the Women's 400m Freestyle, almost 15 seconds ahead of Hannah Price.
Ben Hance won a tight Men's 200m Freestyle to stamp his ticket to Birmingham for the Commonwealth Games as an S14 athlete. He finished just ahead of Liam Schluter in a new Australian Record time.
Madeleine McTernan won a thrilling Women's 200m Freestyle, too strong for Jade Lucy and Paige Leonhardt.
Katja Dedekind defended her Women's 50m Freestyle with a brilliant time of 26.96. That time would have been enough for gold at the Tokyo Paralympics, but instead, Dedekind would have to settle for a dominant performance at Nationals.
Rowan Crothers continued his reign as one of Australia's premier sprinters as he won the Men's 50m Freestyle ahead of Jack Templeton.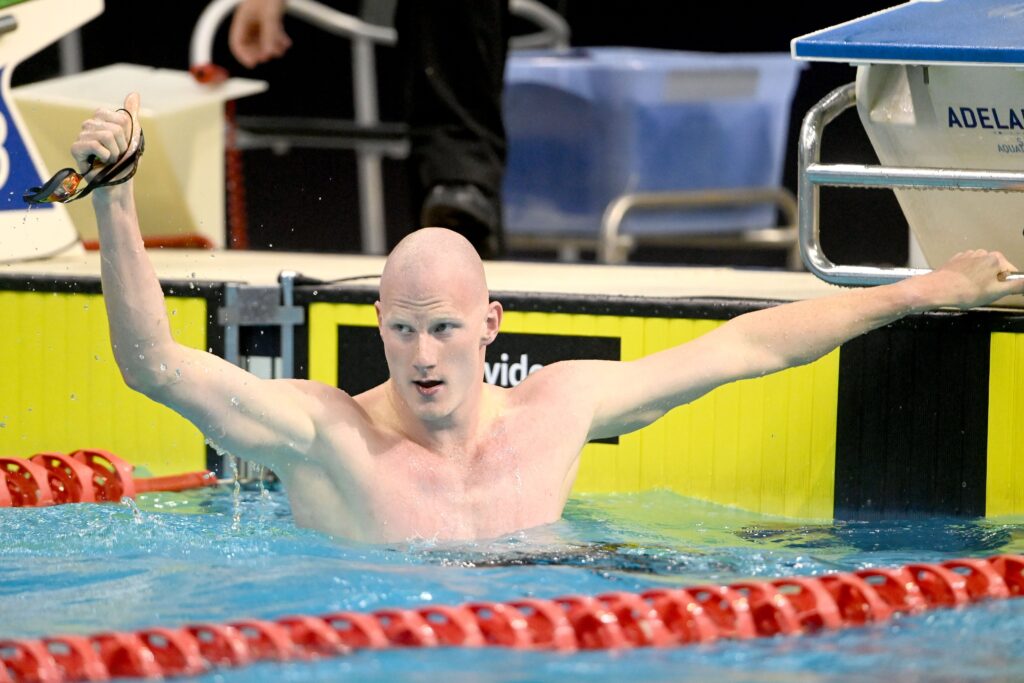 Rowan Crothers has been a dominant force in Para Swimming for Australia. Image: Delly Carr / Swimming Australia.
Keira Stephens was strong in the Women's 100 Breaststroke, as she led from start to finish in her race. Jake Michel claimed the Men's 100'm Breaststroke, just ahead of Matt Levy, who was racing in his 20th National Championships.
Dedekind continued her strong form when she took out the Women's 100m Backstroke, and beating Jasmine Greenwood and Hannah Price.
Ben Hance was strong in the Men's 100m Backstroke, smashing the competition and finishing just 0.02 outside his own World Record. Hance's form is ominous for the season ahead, and he will be hoping to lower that mark.
Related Stories
'GREEN AND GOLD FESTIVAL FOR A DECADE' – VICTORIA TO HOST THE 2026 COMMONWEALTH GAMES
AUSTRALIAN ATHLETICS CHAMPIONSHIPS: TOKYO TALENT THRIVES
BEIJING 2022 PARALYMPICS CLOSING CEREMONY: 'TOGETHER FOR A SHARED FUTURE' STILL RINGS TRUE
Rowan Crothers kicked off Day Three of competition by securing the Men's 100m Freestyle title, and the sprint double, ahead of Braeden Jason and Matt Levy.
The Women's 100m Freestyle was the race of the Championships, as Emily Beecroft held on for a boilover win. The dual Paralympian held off a fast-finishing Patterson by 0.04 of a second, and third-placed Ashleigh McConnell by 0.14 seconds.
Dylan Logan and Hannah Price each took home the 50m Backstroke with strong performances.
Keira Stephens, Lucky Patterson and Hannah Price each continued their strong form on the final day of competition, as they stood on the podium together after the Women's 200m Individual Medley.
Tim Hodge was crowned Australian champion of the Men's 200m Individual Medley after just touching out Rickey Betar and Liam Schluter.
In the blockbuster Men's 150m Individual Medley, two of Australia's greats went head to head. Ahmed Kelly emerged the winner over good friend Grant 'Scooter' Patterson, but the race came down to the wire between the duo.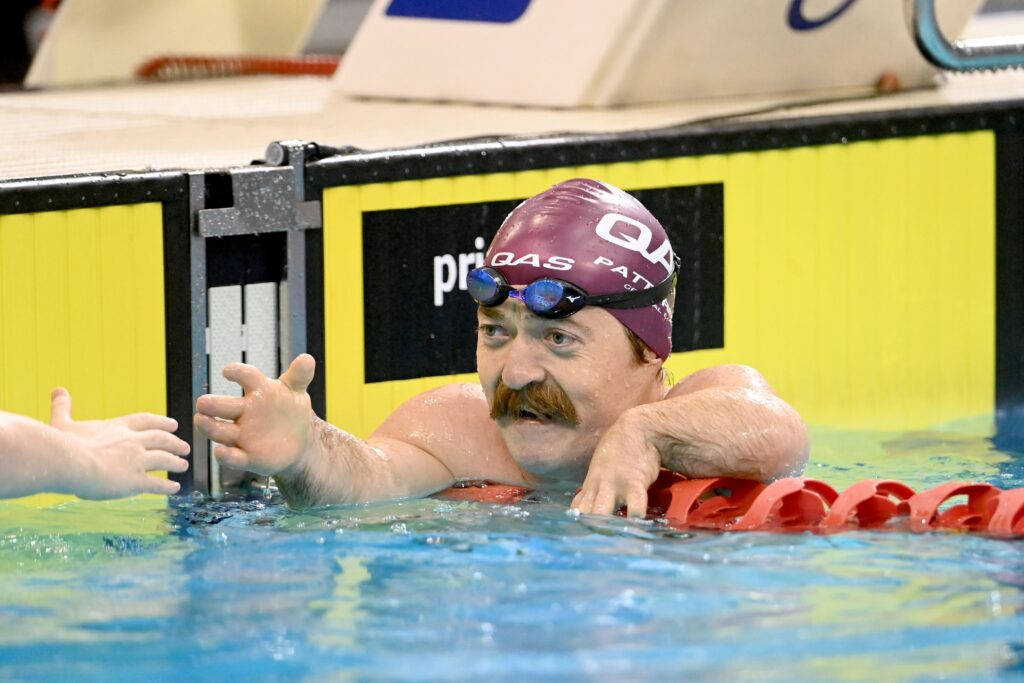 Grant 'Scooter' Patterson at the Australian Para Swimming Championships. Image: Delly Carr / Swimming Australia
Ashley Van Rijswijk and Jake Michel were dominant in the 50m Breaststroke as well, each taking out the title by a significant distance over the field.
Paige Leonhardt was too quick for the Women's 100m Butterfly, capping a week of strong performances by finally getting onto the top step of the podium.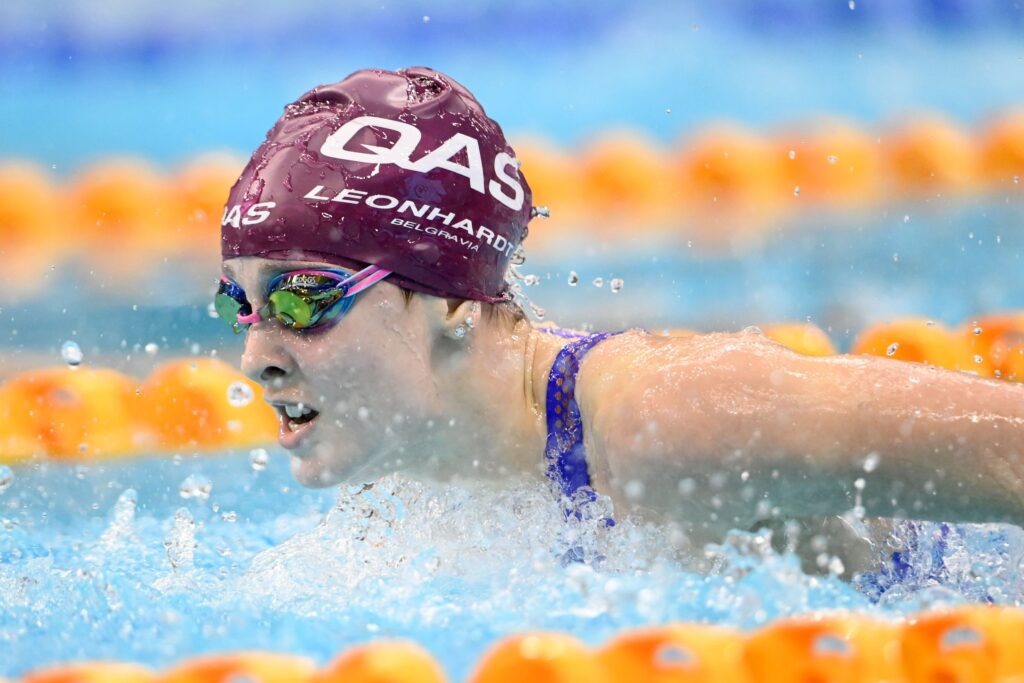 Paige Leonhardt had a strong performance across the Australian Para Swimming Championships. Image: Delly Carr / Swimming Australia
Will Martin won the Men's 100m Butterfly, while Ben Hance and Alex Saffy were snapping hard on his wheels, in the final race of the competition.
The Para Swimming Dolphins team for the World Para Swimming Champions is below:
Emily Beecroft (USC Spartans)

Rowan Crothers (Yeronga Park)

Katja Dedekind (Yeronga Park)

Tom Gallagher (USC Spartans)

Jasmine Greenwood (Bay & Basin)

Brenden Hall (Belgravia)

Benjamin Hance (USC Spartans)

Timothy Hodge (Blacktown)

Jack Ireland (University of Queensland)

Paige Leonhardt (Belgravia)

Matthew Levy (North Sydney)

William Martin (Nudgee College)

Madeleine McTernan (All Saints)

Jake Michel (Carina Leagues)

Grant Patterson (Central Cairns)

Lakeisha Patterson (Belgravia)

Col Pearse (Nunawading)

Alex Saffy (Bunbury)

Keira Stephens (USC Spartans)

Ruby Storm (USC Spartans)

Rachael Watson (Chandler)