Four storeys of uncensored, private thoughts are on full display at White Rabbit Gallery in Chippendale. The Chinese contemporary art exhibition runs until 21 November 2022, open Wednesday to Sunday from 10 am to 5 pm.
Commentary on Chinese value systems like classism and filial piety also makes its way into some of the artwork, blending political and personal themes. This is highly distinctive to contemporary art and creates a unique, multi-dimensional experience.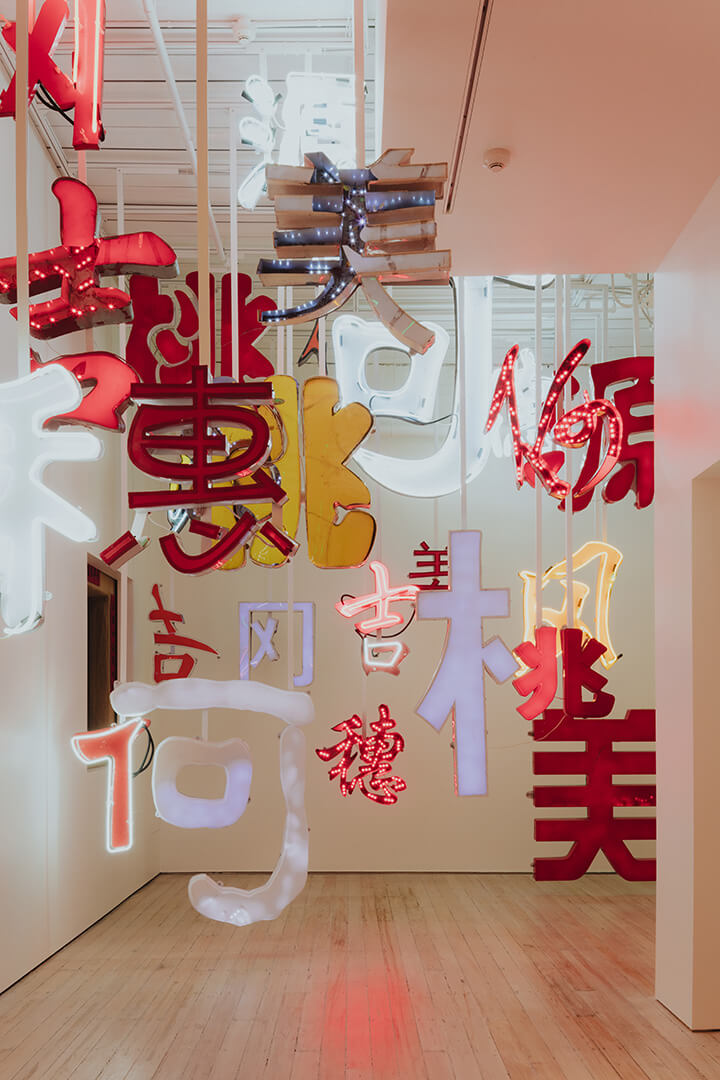 This is especially apparent with the simplistic presentation of the artwork. 'What Makes Me Understand What I Know' by artist He An 何岸 are several neon signs, LED lighting products and printed photographs of two names. To honour his father, He An decided to feature the three mandarin characters making up his father's name 'He Tao Yuan' in this piece.
But mandarin readers would notice more than three characters in the artwork. He An wanted to pair his public familial love for his father with the sexual desire he felt toward Japanese adult video actress Miho Yoshioka. So, He Tao Yuan and Miho Yoshioka are immortalised in this exhibit showcasing He An's public and private adoration for vastly different individuals.
This daring art exhibit is not isolated. Shockingly honest installations can be found at every turn, with the subject matter of love interweaved with culturally taboo topics like pornography and homosexuality on full display. Morally corrupt content like pedophilia is also discussed and illustrated at the gallery's top floor.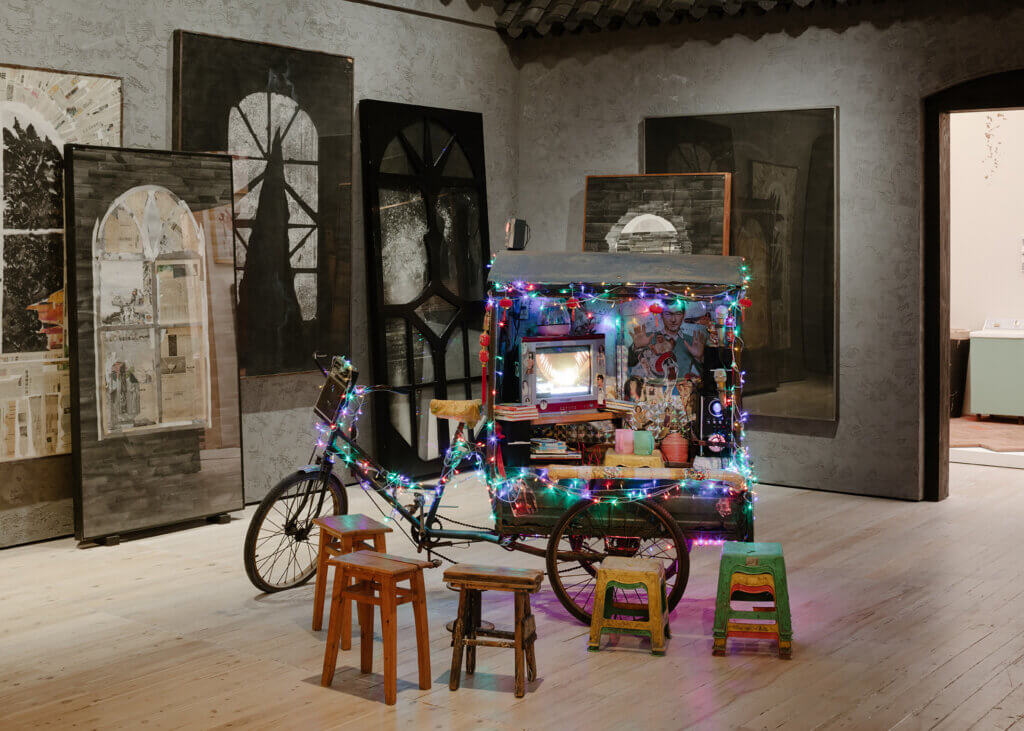 Jin Shi 金石 produced a miniature karaoke bar fixed into a shoddy bicycle rickshaw complete with an old-school portable karaoke system, beaten-up plastic stools and piles of pornographic CDs. In 'Small Business - Karaoke' Jin Shi noted that this set-up was commonly found along the streets of Hangzhou and Henan.
The shrunken exhibit is meant to represent how citizens living in poverty were viewed in society, small and overlooked. This installation alludes to the way that low-class citizens in classist societies seek respite in such rickshaw stalls following a full day of tiring and demeaning work.
The provocative and poignant exhibit brings forward a clear image of the modern contemporary Chinese art world. Its desired messages suggest the upending of traditional, conservative mentalities associated with Chinese culture.
White Rabbit Gallery is a philanthropic initiative founded by businesswoman and art enthusiast Judith Neilson AM. Neilson's collection of Chinese contemporary art has grown immensely over the course of her travels to China and Taiwan since the late 1990s. The works featured in 'I Loved You' were curated by David Williams.