Kelsey-Lee Barber is the first woman to win back to back Javelin World Championships. The 30 year old threw 66.91m with her third throw of the final, with the biggest throw this year, at a clutch moment.
It was her best throw since her last World Championship in Doha, and standing with a gold medal around her neck, Barber explained that the moment gave her a lift.
"These events bring out my best," Barber said.
"I didn't know it was going to be that far, but I felt the big throw all season. I thought maybe 65, and I knew that might be enough for a podium.
"I haven't had that all season, but wow, for me here, let me show what I can do with a javelin and I'm going to be there."
The Aussie hasn't had her best results through the season, failing to showcase her ability at times. Despite those challenges, Barber had plenty of confidence.
With her rebuilt technique, after battling injuries in the last few seasons, Barber trusted her instincts in the end.
"I think that's a really nice way to round out the season for me. I had to do a really big rebuild (of my technique) last season, and it's been some really hard challenges.
"We had this mentality that we needed to keep evolving and need to keep doing what is the next step to find that piece in the puzzle for my throw.
"We got to yesterday, and the throw is all about the timing - my timing felt a little bit off and (coach and husband) Mike (Barber) said 'trust your instincts' and I knew I needed to go back to my underhand withdrawal.
"It allows me to set my throw up, and it just brings back 'feel' which I felt I've been lacking the last couple of years."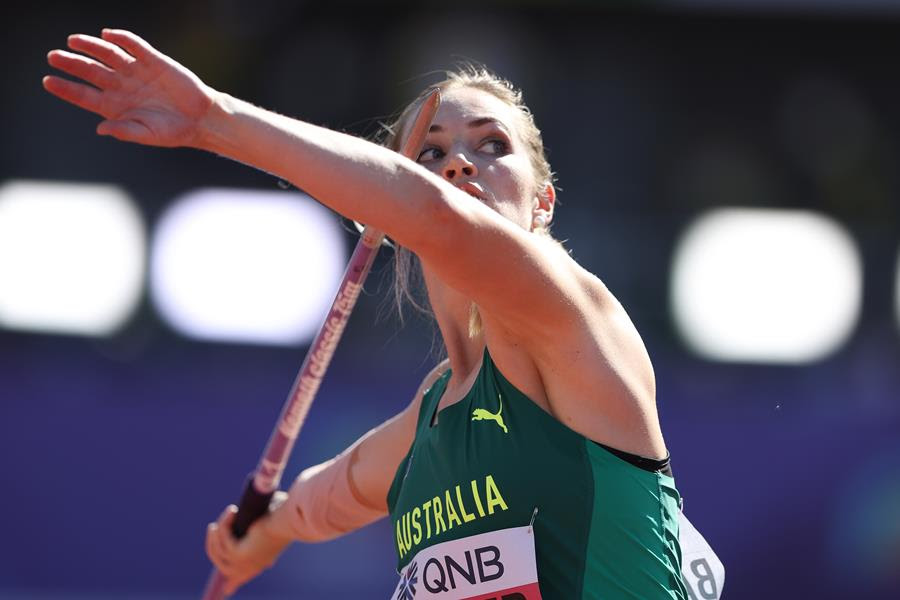 The change worked, and Barber was comfortable quickly in the competition. In fact, so comfortable that she passed on her last two throws, the fifth for rest, and the sixth because gold was already secure.
"I was so into the competition tonight, a really good start. Round 3 came up and I just felt like there was energy to use - so I made the most of that moment - it doesn't have to be Round 6.
"I've never felt that in a competition before, but past Round 5, I was a little bit nervous, and Round 6 - I prepared myself to go again."
In the end, it wasn't needed, and Barber could celebrate the second-best throw of her career, and becoming the first Australian woman to win back-to-back athletics world championships since Cathy Freeman.
The two-time world champion will now set her sights on adding to her previous silver and bronze medals from the Commonwealth Games.
"It's time to complete the set. This one will be extra special. I think it rounds out my journey in the Commonwealth Games, so let's add another medal and let it be gold."
While Barber's third throw was her best, Mackenzie Little made her impression with her opening throw of the final. Little threw a new personal best, 63.22m, which held her in a medal position after five rounds of the competition.
Little would finish in fifth, in an identical situation to the high jump earlier in the week, where Eleanor Patterson was crowned world champion, and Nicola Olyslagers finished fifth for Australia.
The Australians have tallied three medals, and four other top seven finishes. There is a common thread between almost all of them - all but one was a woman.
Patterson, Barber and Nina Kennedy (Pole Vault) have the medals, while Olyslagers, Little, Jessica Hull (1500m) and Matt Denny (discus) have the other top results. Stewart McSweyn and Peter Bol have also made finals, with Bol yet to run his.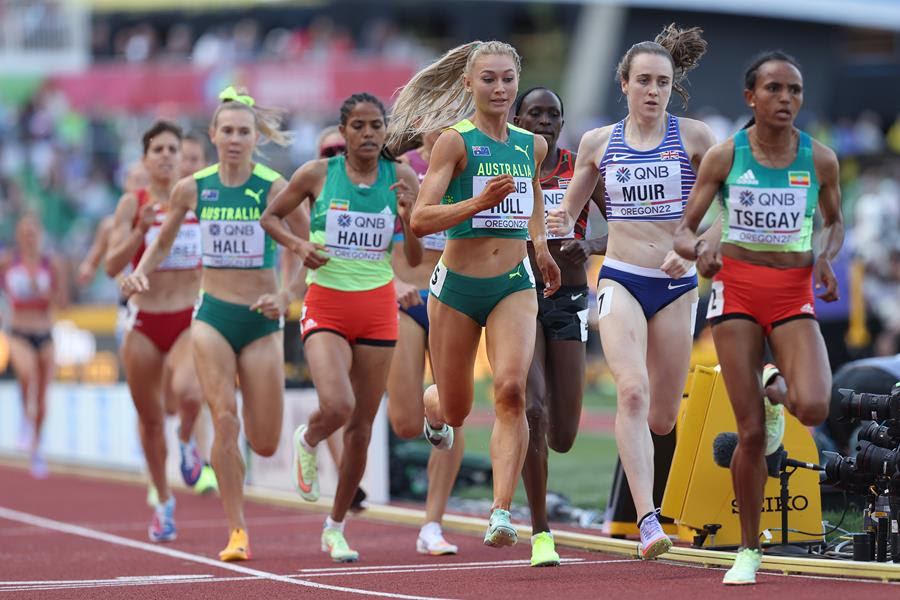 But the women have undoubtedly performed at their best, and represented Australia at the top. McSweyn has been recovering from long-term effects of his COVID-19 vaccination, and Ollie Hoare missed out on a final, but so too did Linden Hall (both in the 1500m).
With just two weeks to go until the Commonwealth Games, Aussie athletes will be looking to women for the medal hopes. Where are all the men at their best?
Looking ahead to Commonwealth Games, alongside all the athletes who have represented Australia this week at the World Championships, para-athletes like Madison de Rozario and Isis Holt will be looking to add to Paralympic medal collections.
With so many women doing Australia proud, we're left to wonder, what mountain will they conquer next?
Before you move on to our next piece of wonderful content, we would love to grab your feedback via the form here - Edge of the Crowd reader survey.