When Kaylee McKeown starts her World Championships campaign in the coming minutes, it will be the fourth time she has pulled on the Dolphins cap this year. It's the sixth time in 18 months, and it has been a whirlwind period for McKeown.
This break has been a little bit longer, with a few months of downtime after the Australian Short Course Championships, which came at the end of a busy few months for McKeown.
Coming off a three-month burst that included four gold medals and two silver medals at the Birmingham Commonwealth Games, a world championship gold medal at Budapest, and more, McKeown has refreshed with a short time out of the pool and is ready to go again.
McKeown spoke exclusively to Edge of the Crowd in the aftermath of the tour, about how much she has enjoyed representing Australia, and looking forward to doing it again.
"It's been a really long tour," McKeown explained. "We were away for ten weeks, then home for a week, and then into Duel in the Pool and short course championships.
"I'll take any opportunity to race in front of a home crowd, especially with international people coming in as well. I think it makes it so much more special.
"Being there at Comm Games, seeing the crowd that we had, it may not be that big but it's still nice to have the crowd on home soil."
For McKeown, this week, at the World Short Course Championships, is another chance to race for Australia, and to do so in front of her friends and family.
At the moment, she's counting every race as a blessing, after being challenged with serious shoulder injuries after the Tokyo Olympics that almost required a long-term layoff.
"It's awesome to be a part of this team. Any time you get to represent your country its an honour, and at the start of this year, I honestly wasn't sure if I would be racing at Worlds or Commonwealth Games.
"I dug really deep and did what I had to physio and rehab-wise and managed my shoulder to be able to get me up those stages, and maybe I didn't perform up to the best of my abilities, but I gave it 100% and that's exactly what I'm going to keep doing until Paris."
While McKeown may have set her sights on Paris, it's worth noting that those performances included being beaten by a total of three swimmers across six events at the Commonwealth Games, one of whom is a teammate, and two of whom set Games records to beat her.
That young teammate, Mollie O'Callaghan, has become one of the rising stars of the Australian swim team. It's a role that McKeown used to play, and still only 21 she has become one of the experienced swimmers on the team, having been in the environment for five years.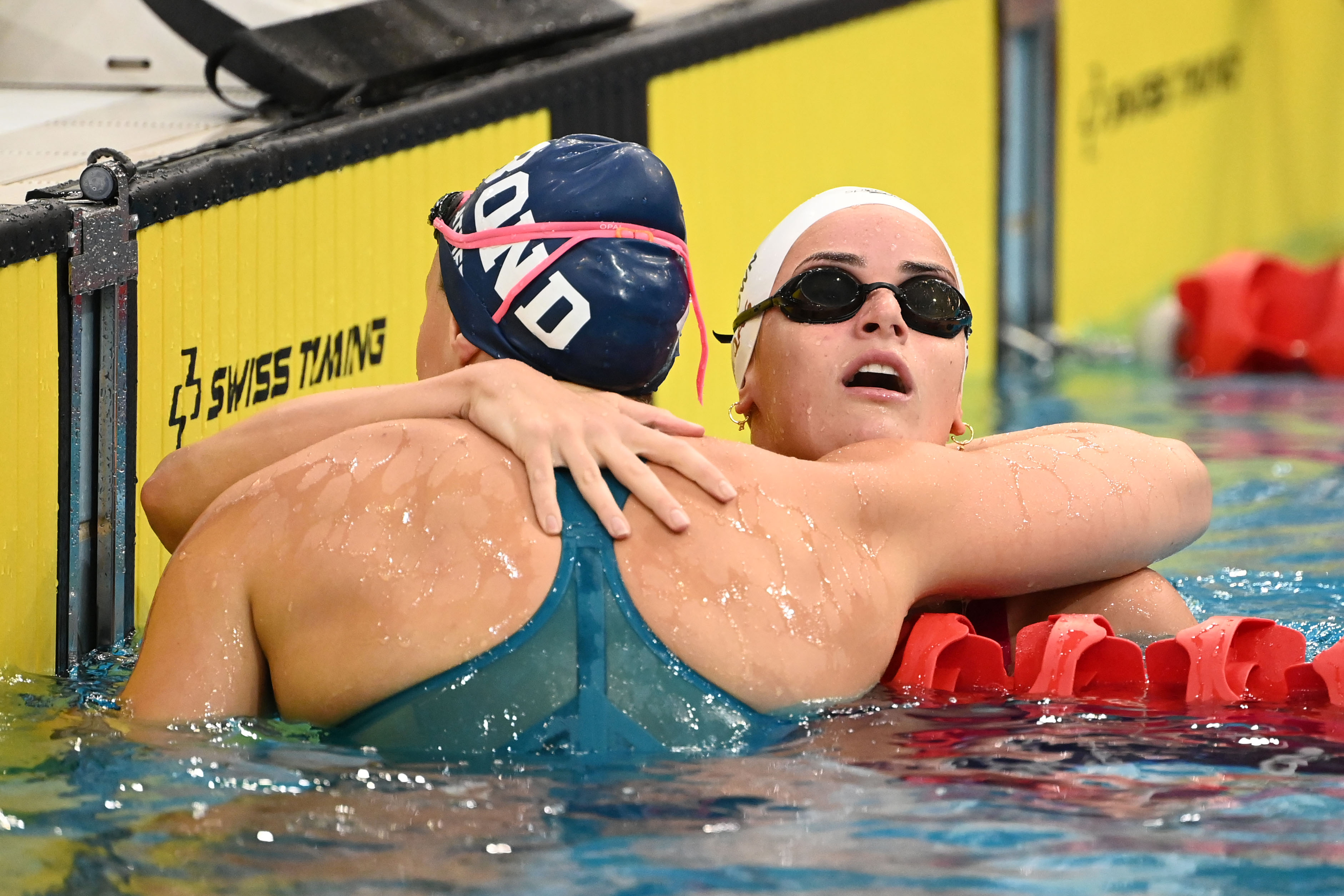 Stepping up, she has become a leader of the team and has enjoyed the experience.
"I really enjoy having people around my age. My first team, in 2017, I was the youngest, and I really wish there were other people my age then.
"Gradually as the years have gone on, we've got people like Mollie coming through. It's really nice to have those people by my side and I get along with them really well.
"I wouldn't say mentoring at this stage. Anyone who makes the Australian team is good enough to do what they've got to do to race well, but if there's anything to help I'll do what I can to help."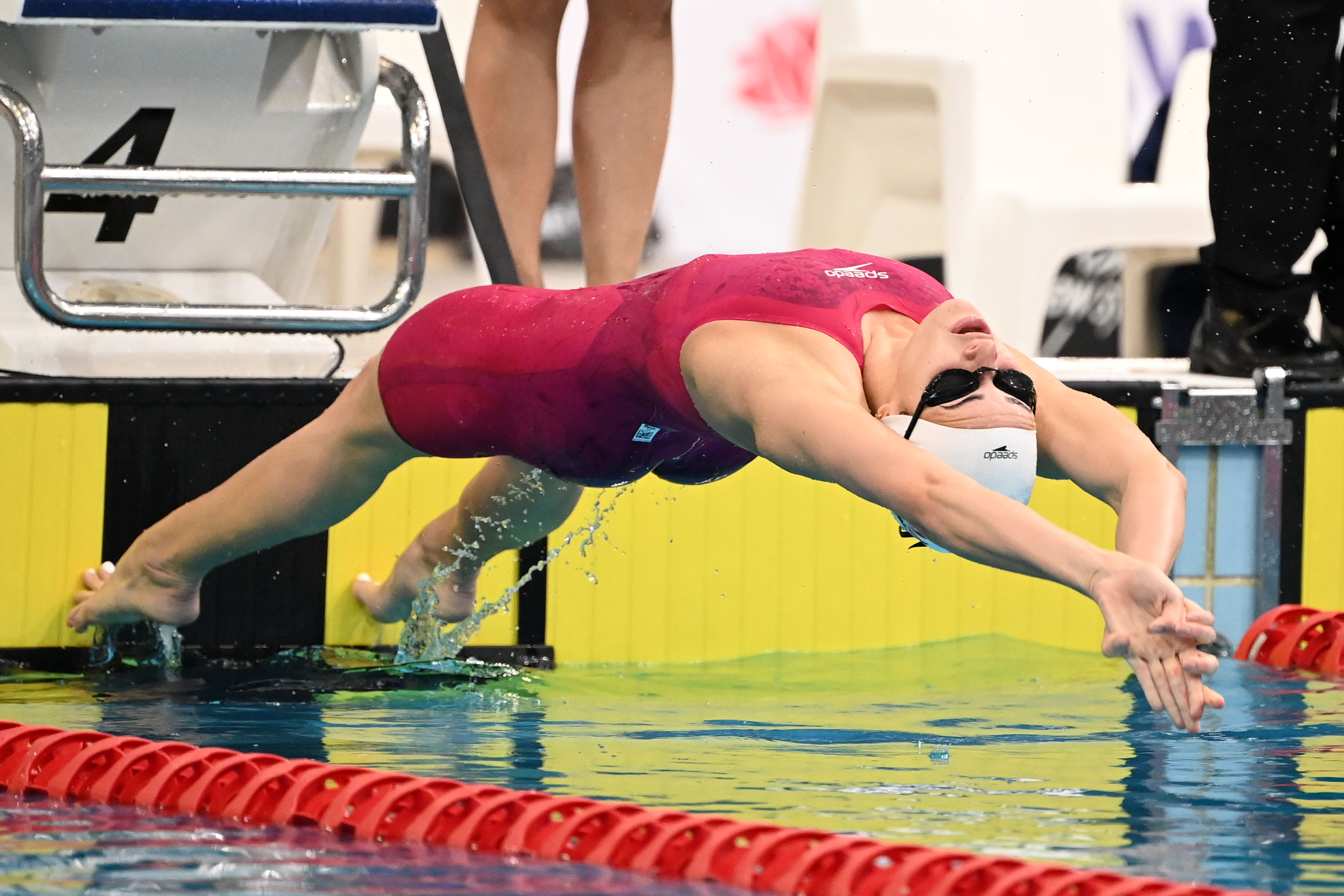 Not that it's been all McKeown's way though. She has been through personal struggles, including losing her father after a long battle with cancer in August 2020. She's also continued to manage a shoulder injury, moved from the Gold Coast, and started a new chapter in her personal life.
The 21-year-old explained that the break after her extended trip away was exactly what the doctor ordered, and would give her a chance to recover, physically and emotionally from a rollercoaster 18 months.
"I pushed a lot down within myself to focus on swimming, and after Olympics, with my coach changing and everything else, I didn't have time to actually calm down and reflect on what I've done.
"I'm looking forward to that. To take a break and really think about what I've done over the last two years, and the last year and a half."
But now, break time is over. McKeown has been in camp with the Dolphins for the last few weeks, and later this morning will be ready to race for World Championships glory.
As she settles against the wall, to start her backstroke race, her mind will be clear. She will be giving 100%, and going for gold, ready to make a splash.
Before you move on, why not give our Facebook page a like here. Or give our Twitter account a follow to keep up with our work here.