On Friday, the Australian Diamonds announced that Jo Weston would miss the upcoming Quad Series with a calf injury. She will remain in Australia to continue her rehab with just over two months until the start of the Super Netball season.
Weston has been a key defensive player for the Diamonds for an extended period, with the versatility to cover a variety of goal attack players, and chemistry with the rest of the Diamonds' defensive group.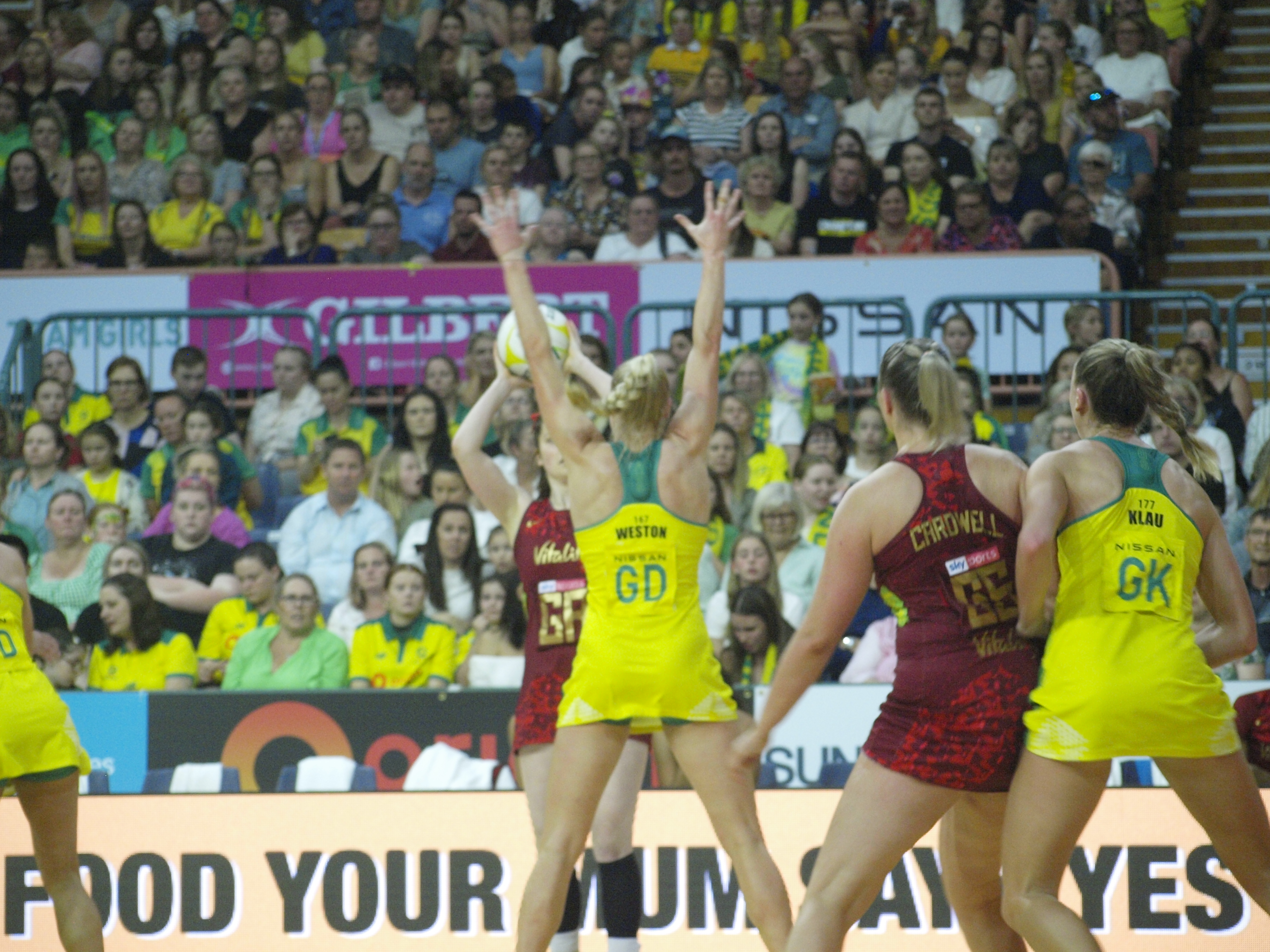 In her place, Tara Hinchliffe has been added to the squad, and Diamonds coach Stacey Marinkovich was excited that the Sunshine Coast Lightning defender was being given an opportunity.
"Tara has been included in the Netball Quad Series tour squad after taking opportunities with the Australian Development Squad and last year's Fast5 Netball World Series team.
"Tara is a versatile defender, and she will add coverage across the goal keeper and goal defence positions."
Marinkovich's mention that Hinchliffe adds coverage at goal keeper and goal defence raises an eyebrow, as Weston isn't known for her goal keeper flexibility, but does have experience playing at wing defence when called upon.
Is Marinkovich's statement casting an eye that Sarah Klau or Courtney Bruce is under an injury cloud as well? Or that Marinkovich has decided that Bruce at one position and Klau at the other is her preferred combination?
Questions abound.
This Quad Series is the last international opportunity ahead of the Netball World Cup later this season. While there is still a Suncorp Super Netball season for players to press their claims for selection in the squad, the picture is becoming murkier, with time running out.
Hinchliffe is coming off a starring performance in the Fast5 Netball World Series late last year, helping lead Australia to its first-ever triumph in the tournament. It capped a strong return from an ACL injury in late 2021, as her form bloomed late in the season for the Sunshine Coast Lightning.
The biggest question is what those incumbent players who were seemingly ahead of Hinchliffe have done wrong to lose their place? Neither Ruby Bakewell-Doran nor Maddy Turner were given significant playing time against New Zealand and England respectively, and now, have been surpassed by someone who performed well in a "lower-tier" competition.
What message does it send to them? What can they do to fix this? Why weren't they given opportunity if their spot in the pecking order was at risk? For those players, their hopes of a ticket to South Africa and the Netball World Cup now seem in grave jeopardy, and seemingly through no fault of their own.
The forgotten players
Ruby Bakewell-Doran
A late addition to the Commonwealth Games squad, and then a Diamond debutant in the Constellation Cup in 2022, the young Queensland Firebird has had a meteoric rise to the national team.
Bakewell-Doran had the opportunity to show her wares as a full-time Super Netballer last year and parlayed that into a Diamonds role. Flying hard for every ball, Bakewell-Doran is aggressive and flies at the ball with speed and regularity.
After being a training partner at the Commonwealth Games, it seemed that Bakewell-Doran was next in line for the Diamonds' defensive group. She had hardly put a foot wrong in her Diamonds opportunities, so what has changed that she has fallen down the pecking order?
Maddy Turner
A 2019 debutant for the Diamonds, the Swifts star has been on the periphery of the squad for a number of years. Her pairing with Sarah Klau gives her strong chemistry with one of the pillars of the Diamonds' defence.
Despite that chemistry, Turner has been starved of opportunity, with just 30 minutes of court time in the recent England series. As a former Super Netball Grand Final MVP, Turner has shown that the pressure isn't an issue, but still seems not to be able to get an opportunity.
After helping anchor an elite Swifts' defence for the past few years, and thriving since her Diamonds' debut, Turner must simply ask what she needs to do to get a turn.
April Brandley
April Brandley has not been selected for the Diamonds since she took maternity leave for the birth of her son.
Before that, she was a regular part of the Diamonds' defensive group, playing a key role. After initially making herself unavailable for selection during the COVID-19 pandemic, will Brandley be given another shot at the green and gold?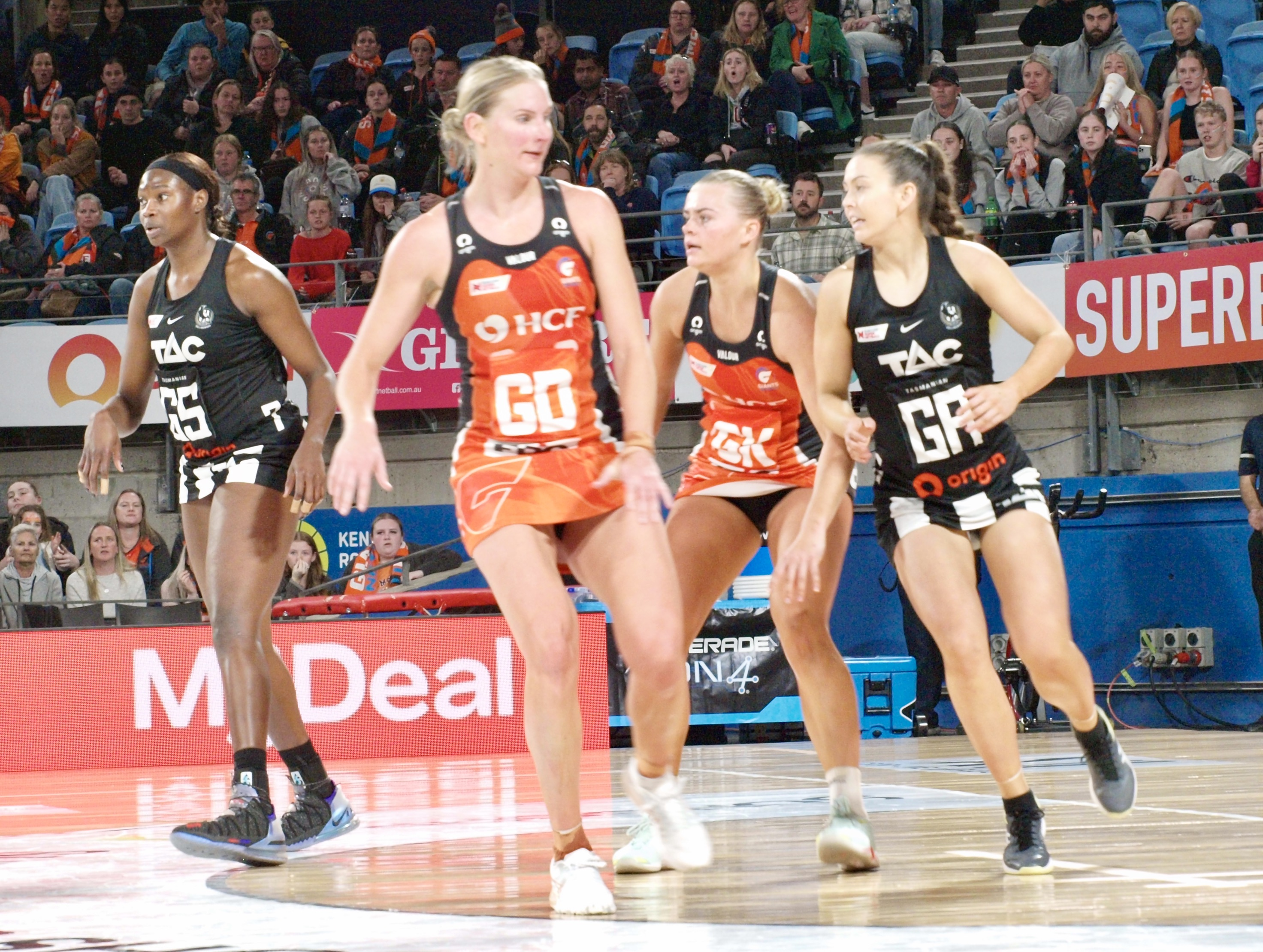 Kim Jenner
For Kim Jenner, it's been a torrid couple of years. After being on the fringes of the Diamonds as a training partner at the end of 2019, Jenner has fallen behind. A combination of changing coaches, changing partners and penalties has seen her struggle to cement herself at Super Netball in the past few years.
Despite that, Jenner has moved clubs to the West Cost Fever for 2023, where she will play with incumbent Diamonds Bruce and Sunday Aryang. If she can get her form back, her ability to cover all three defensive positions, and potential chemistry with two members of defence may see her vault back up the order and into World Cup contention.
With this being the last international series before the World Cup, the Diamonds may have more questions than answers about the defensive depth. Especially for the players who have been displaced. But for now, Tara Hinchliffe has the opportunity to make the position her own, and get a Diamonds debut, and maybe even stake a claim for a spot on the plane on the next trip to South Africa.
The Quad Series runs from 22-26 January in South Africa.