Brisbane/Meanjin artist Hope D will tour her debut album Clash of The Substance through March and April. Supporting Hope on tour are Asha Jefferies and The Dandys.
In Clash Of The Substance, Hope won't be held responsible for decisions made under the influence of hormones, heartbreak, alcohol and the other intoxicants which go to war in her sonic arena.
Armed with painful honesty, her guitar and a dangerously low balance on her debit card, the queer coming-of-age soundtrack follows on from her infectious singles.
Tickets are available via Hope's website and are on sale now.
Friday, March 24 | Max Watts, Melbourne VIC - 18+
Saturday, March 25 | Crowbar, Sydney NSW - 18+
Friday, March 31 | Rosemount Hotel, Perth WA - 18+
Saturday, April 1 | UniBar, Adelaide SA - Lic/AA
Thursday, April 6 | The Triffid, Brisbane QLD - Lic/AA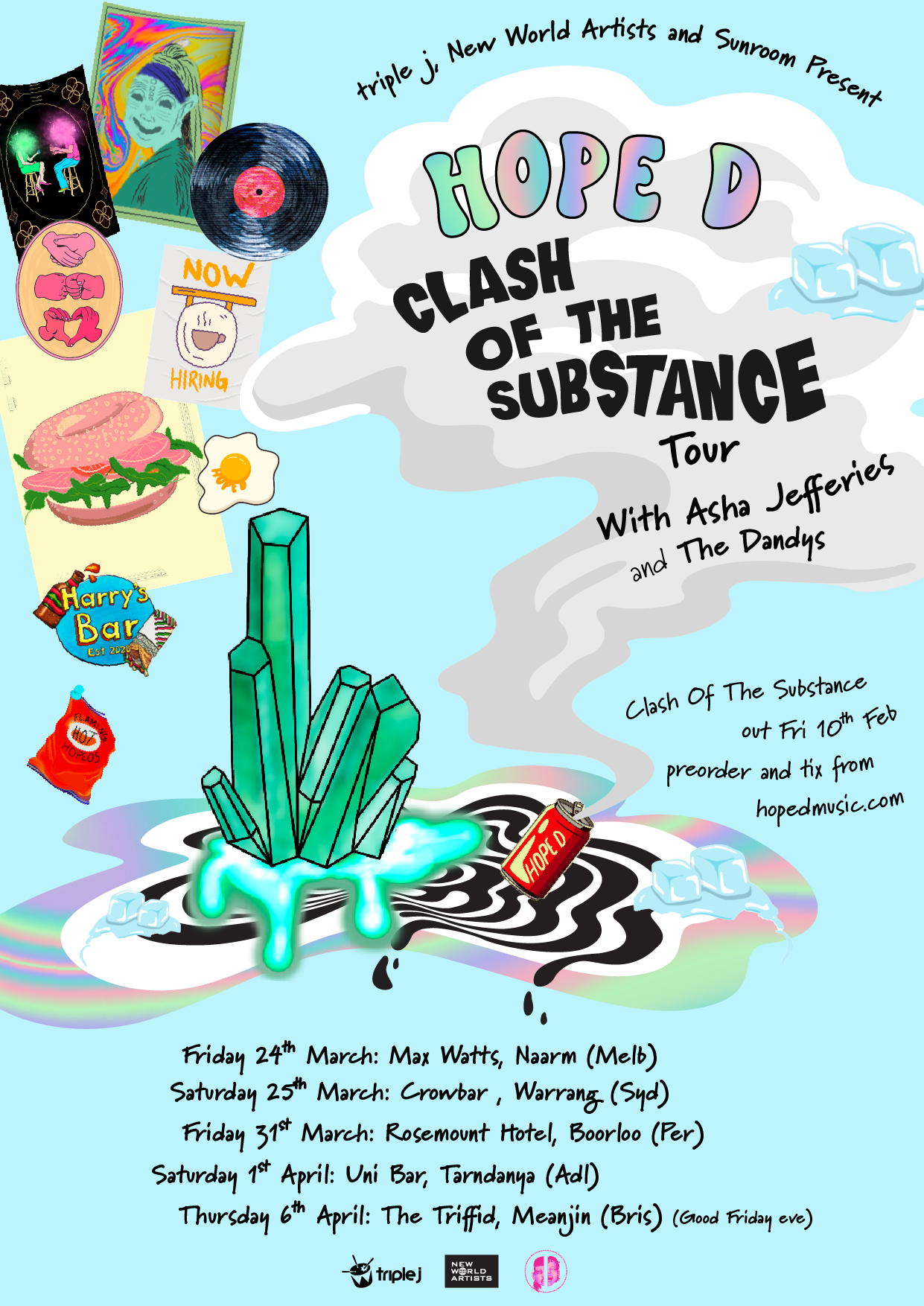 Before you move on, why not give our Facebook page a like here. Or give our Twitter account a follow to keep up with our work here.