For too long Australia's female crickets just haven't been recognised in the same way men have been. Whether it be in the media, being pushed to outer, suburban grounds or immortalised in bronze statues.
For example, there are more than 70 statues of male cricketers throughout Australia. Don't get us wrong, they are fully deserved. But there are just as many incredible female cricketers who deserve the same honour. Thankfully that's changing.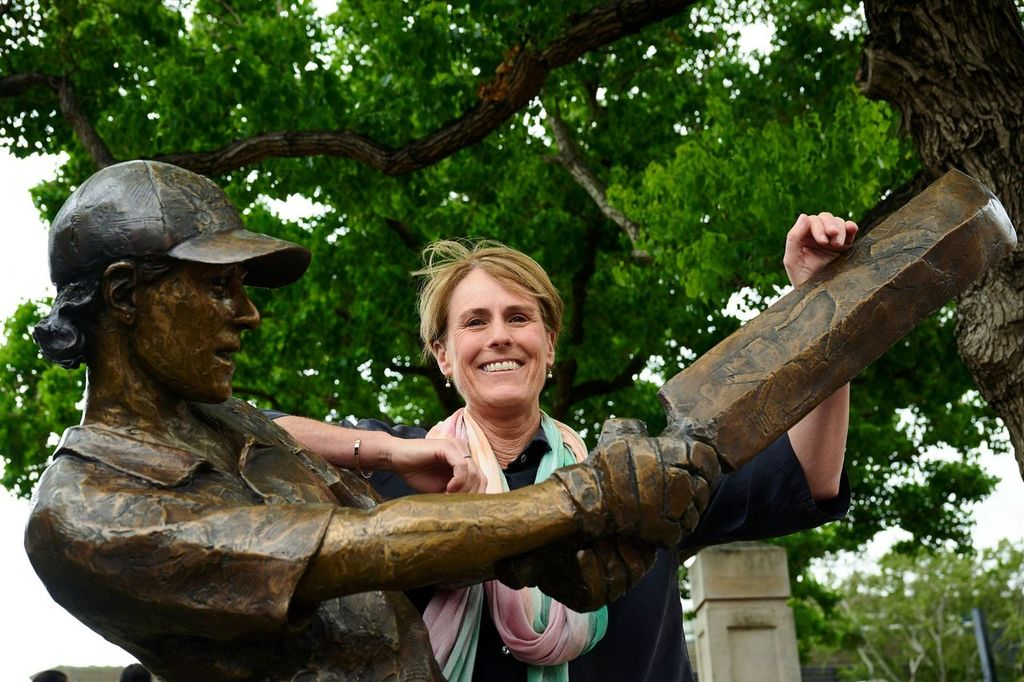 On day two of the SCG Test between Australia and South Africa's men's teams, a bronze statue of former Australian captain and legend Belinda Clark was unveiled. She now stands among greats like Richie Beanuad at one of Australia's greatest and most prestigious grounds.
Some of Clark's achievements include:
919 Test runs at 45.95 including two centuries in 15 Tests;

4844 One Day International runs at 47.49 including the first double century in a Women's ODI cricket match;

Australian captain for 12 years and in 101 games;

Captain of Australia's 1997 and 2005 World Cup-winning teams;

Member of the both the Australian and the ICC Cricket Halls of Fame.
There is no doubt Clark is one of the best to have pulled on the baggy green and played for Australia and deserves this honour. But equally, the following five women (in no particular order) deserve recognition for what they added to the game during their own illustrious careers.
Cathryn Fitzpatrick (Victoria)
Only very recently have female cricketers had their bowling speeds recorded in matches. However, in 2005, Fitzpatrick, who was closer to the end of her career than the start, was clocked at 120km/h, but she believes 125-130 was her top speed during her prime. It just about makes her the quickest bowler of all time in the women's game.
Fitzpatrick represented Australia on 124 occasions taking 50 Test wickets at an average of 19, and 190 ODI wickets at just 16.79. Along with a healthy enough batting average at around 16, she would certainly be an in-demand T20 player today.
Having won two World Cups as a player as well as three more as a coach of the Australian team between 2012 and 2015 and having now been inducted into both the Australian and ICC Cricket Hall of Fame, Fitzpatrick is more than deserving of a statue outside the MCG.
Lily Poulett-Harris (Tasmania)
The founder and first captain of Australia's women's cricket team, so much today is owed to the vision of Poulett-Harris all the way back in the 19th century.
Born in Tasmania and dying there just 23 years later, she certainly didn't have a long innings but it was massively impactful. She founded the Oyster Cove Ladies' Cricket Club in 1894 and from day one was dominating with the bat. No doubt it wouldn't have been easy back then starting a women's-only sport yet the young Pulett-Harris pushed on founding the team and captaining the team all while also being a teacher.
Early sports journalists in Tasmania were extremely praising of her batting with one writer at the time saying; "The feature of the match was undoubtedly the fine not out innings of Miss L. Poulett-Harris, captain of the winning team, who, going in first, carried her bat right through the innings for 64 runs."
Unfortunately, she passed away at the age of just 23 but her legacy continues today with women's cricket in Australia thriving. Who's to know where women's cricket in Australia might be without Pulett-Harris.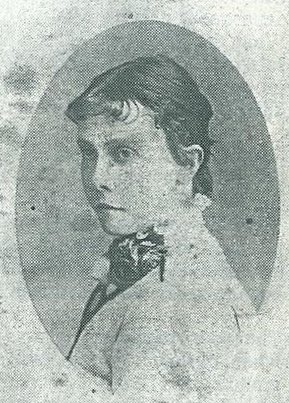 Zoe Goss (Western Australia)
Who can forget the day in 1994 when playing for a Bradman XI against the World XI in a charity match when Zoe Goss ripped in taking the outside edge of Brian Lara as well as getting the stumping as well. It was a massive moment for women's sport with Goss showing that women could thrive when given the opportunity to do so.
Across her more than a decade career, Goss played for Australia on 77 occasions averaging 23 runs in Test cricket and 29.70 in ODI cricket with the bat. But it was with the ball where she really thrived taking 20 Test wickets at 25.55 and 64 ODI wickets at under 20.
She played in four World Cups with her final international match coming in the 2000 World Cup final loss against the Kiwis. One of the greatest all-rounders Australia has ever seen her domestic numbers are just as good winning the Player of the Series on two occasions including the first WNCL competition in 1996/97.
Betty Wilson (Victoria)
Perhaps the most well-known female cricketer of this time, Wilson was easily the best batter of her time and perhaps the best batter of all time. Playing first XI cricket for Collingwood at the age of just 16 it was clear from an early age that Wilson was pretty special.
Like many cricketers of her era including Don Bradman, the war interrupted her career meaning she would not debut for Australia until 1948 becoming just the 25th woman to do so. She made the most of her 11 Tests though averaging 57 with the bat and taking 68 wickets at just 11.80. Imagine a batter as good as Steve Smith with a bowling average lower than Scott Boland and you have Betty Wilson.
In the St Kilda Test of 1957/58, she became the first cricketer, male or female, to take 10 wickets and strike a century in a Test match, including taking the first women's hat trick. Having been inducted into the ICC and Australian Cricket Hall of Fame she is a true legend.
Faith Thomas (South Australia)
She may have only played one Test match for Australia but there is no doubt she made an impact and continues to do so in the broader Australian landscape. She was the first Indigenous woman picked in any sporting team in Australia, an incredible achievement coming from outback South Australia.
Thomas was born on the Nepabunna Mission in SA to an Indigenous woman and a father from Germany. As a child, she used stones as a ball and pieces of wood as a bat to play cricket. She was also the first Indigenous nurse to be employed by the public service in South Australia. Truly a trailblazer.
Until Jason Gillespie in the 90s, she had been the only Indigenous Australian to play for the country. In between travelling all around the state for work, she would play for South Australia, her state career lasting from just 1956-58 with her Test coming in that final year. Speaking to Russell Jackson in 2016 she still explained; "I think I'm still the fastest woman bowler ever." So much of women's sport is about being a role model and trailblazer and Thomas fits that description to a tee.
Before you move on, why not give our Facebook page a like here. Or give our Twitter account a follow to keep up with our work here.