Aussie listeners have had one week to digest Circa Waves' fifth studio album Never Going Under - it's a ripper. It should come as no surprise that the English four-piece's recent project was named as triple j's recent feature album.
Written and produced by frontman Kieran Shudall over the pandemic, Never Going Under is a perfect blend of the sound Circa Waves is known for and a new sonic territory. Shudall spoke about the album, sharing:
"Never Going Under speaks to that uniquely modern phenomenon of genuinely not knowing what type of world our kids are going to find themselves in 30 years. Physically, environmentally, and politically we are completely in the unknown. That scares us all, but ultimately we know we can never give up on the future because how can you? The songs on the album are written differently from the previous work we've put out. They are written from the perspective of my son and also from my own current experience of the climate today."
Shudall became a first-time father during the pandemic, which inspired many of the featured songs. In 'Northern Town', he sings of his own birth, in which his father delivered him on the landing of their home. Earlier in the album, Shudall sings of the birth of his child in 'Carry You Home'.
In honour of the album's title, the band's upcoming Australian tour is titled 'Going Down Under' with four shows across the country this May.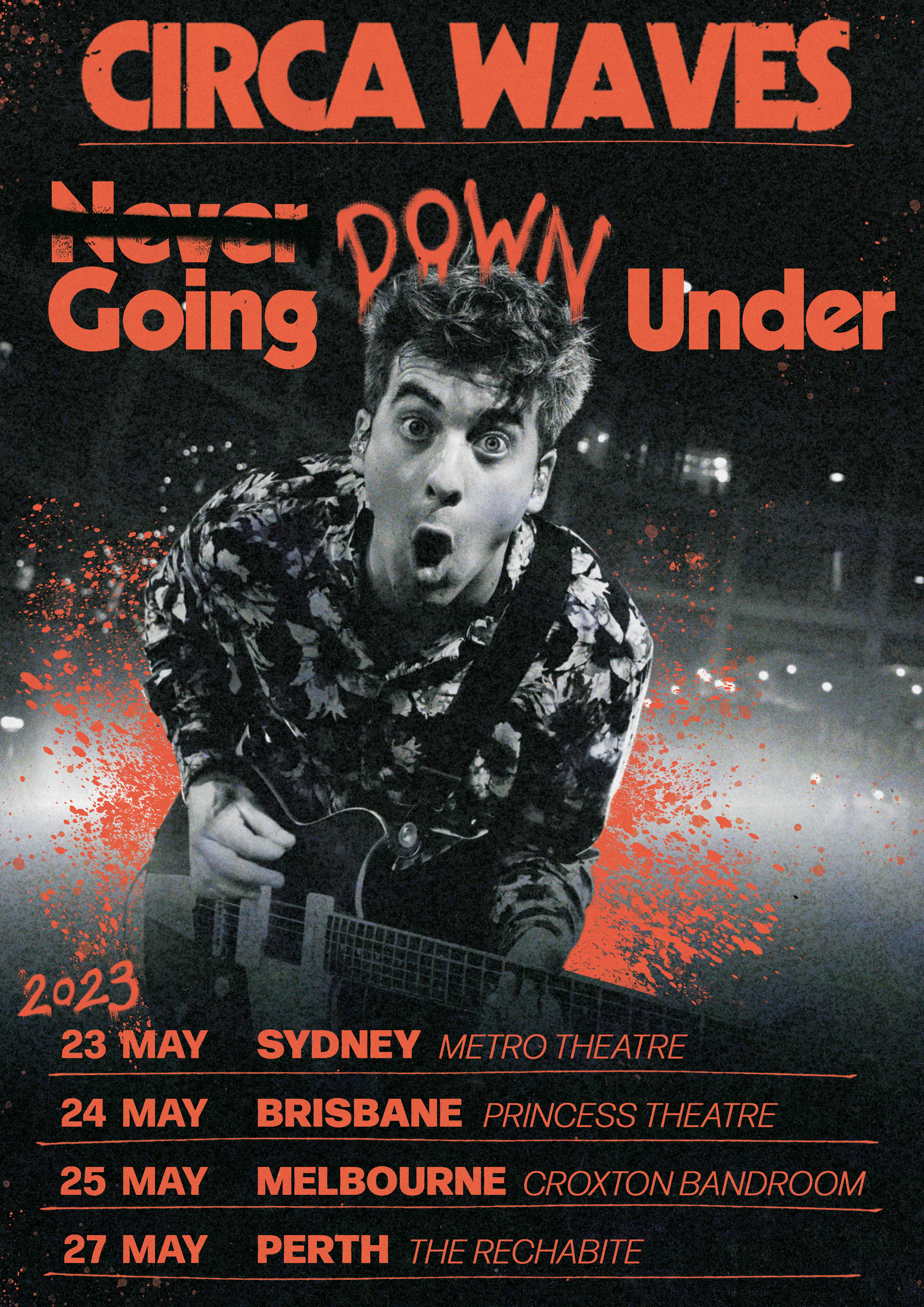 Tour dates:
Tuesday, May 23: The Metro Theatre, Eora/Sydney Tickets
Wednesday, May 24: Princess Theatre, Meanjin/Brisbane Tickets
Thursday, May 25: Croxton Bandroom, Naarm/Melbourne Tickets
Saturday, May 27 | The Rechabite, Boorloo/Perth Tickets
If you plan on catching Circa Waves on tour, you have four months to learn the lyrics to Never Going Under. Listen here.
Before you move on, why not give our Facebook page a like here. Or give our Twitter account a follow to keep up with our work here.