The Brisbane Bullets probably had the most exciting off-season of all the NBL teams with their high-profile acquisitions. Their players and fans alike will be optimistic with this new look team and will certainly look to not only qualify for finals, but make some noise towards the top end of the pile.
Recap
Last year, the Bullets struggled with injuries and production from their local players. International imports Lamar Patterson and Robert Franks did their best to carry the load through the season but only having Nathan Sobey for 12 games and Tyrell Harrison not being healthy for a full season meant that the over-dependence on the import players did not yield great results.
When healthy, Sobey and Harrison provided 22 points per game between them while having the shot blocking and rebounding presence of Harrison made the Bullets a much better side on both sides of the court. Health and chemistry was lacking last season as those two things often go hand in hand. This season, the Bullets will be banking on good health and a level of determination to bounce back.
The Brisbane Bullets won both their pre-season match-ups against NBL22 regular season Champions, Melbourne United, with import Devondrick Walker scoring plenty of points. The side went through the NBL Blitz by winning their first two games against the Breakers and Taipans, before falling in their final game of the event to United.
How they did last year
8th (10 wins, 18 losses, 95.16%)
It proved to be somewhat of a difficult season for the Bullets last year, struggling to get any kind of rhythm or momentum together through a turbulent season. However, this year the Bullets have unequivocally been the biggest movers in terms of personnel. Their fans will be hoping and believing that they've got the winning formula with this new group of players.
Robert Franks won the Bullets' MVP, where he also ended the season as the club's scoring (18.2) and rebounds (8.9) leader. NBL22 captain Jason Cadee provided the most assists for the Bullets last season, averaging 4.9 a game.
How can they improve
This year the Bullets will be hoping for better health and substantially improved defensive play. The only player to average more than one block a game was Harrison and none of the Bullets averaged more than one steal per game. Forcing turnovers needs to be a point of emphasis if Brisbane is to move up the standings as the team would like to.
Supplementing their defensive improvements will be what's known as finishing a defensive play by securing defensive rebounds. Gorjok Gak, D.J. Mitchell, Aron Baynes and Harry Froling all add their rebounding prowess to the Bullets' front line in an effort to become a defensive force.
List changes
Returning: Nathan Sobey, Jason Cadee, Tyrell Harrison, Tanner Krebs
Ins: Aron Baynes (Toronto Raptors), Tyler Johnson (San Antonio Spurs- Import), Devondrick Walker (Rockingham Flames- Import), Kody Stattmann (University of Virginia), Harry Froling (Illawarra Hawks), DJ Mitchell (Basketball Academie Limburg), Gorjak Gak (CEZ Nymburk), Lual Diing (Northside Wizards- Development Player), Rasmus Bach, (New Zealand Breakers- Injury Replacement), Matt Johns (Concordia University- Development Player)
Outs: Robert Franks (Adelaide 36ers), Anthony Drmic (Adelaide 36ers), Deng Deng (Illawarra Hawks), Chuanxing Liu (Bay Area Dragons), Tom Digbeu, Lamar Patterson, Isaiah Moss, Jack Salt, Tamuri Wigness, Taane Samuel, Harry Rouhliadeff (University of Hawaii), Max Mackinnon (Elon University)
By Position:
Point Guard - Tyler Johnson | Jason Cadee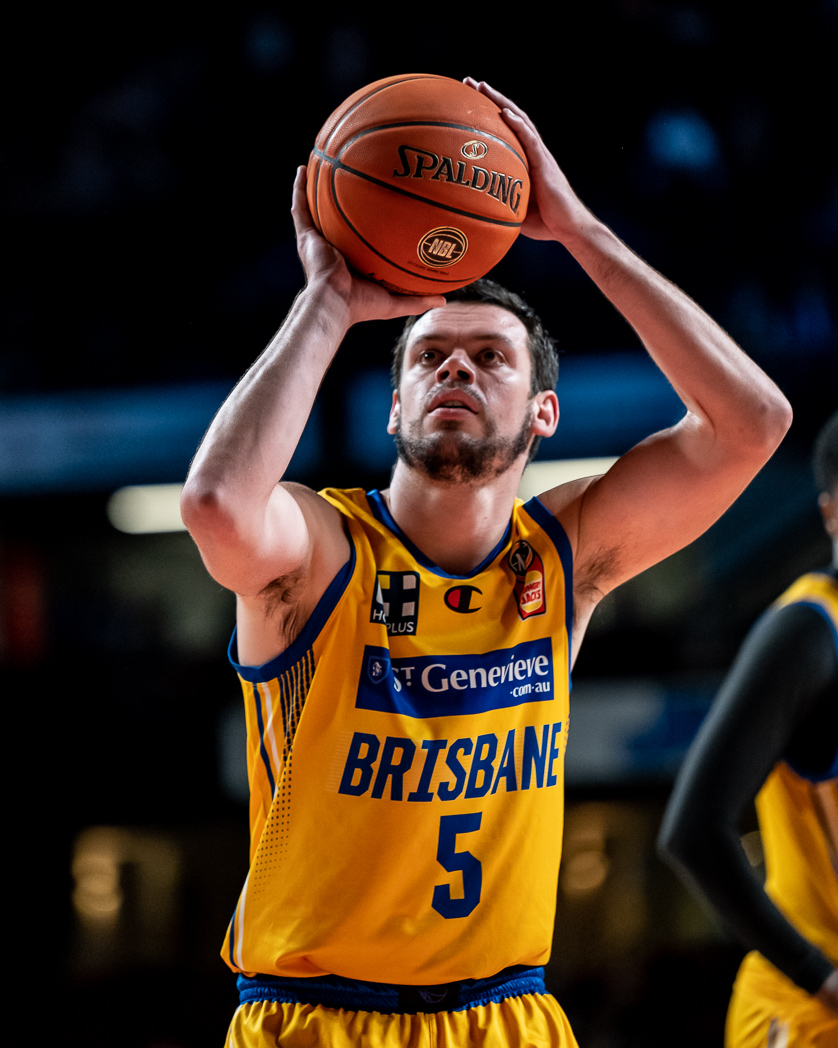 Shooting Guard - Nathan Sobey | Tanner Krebs | Rasmus Bach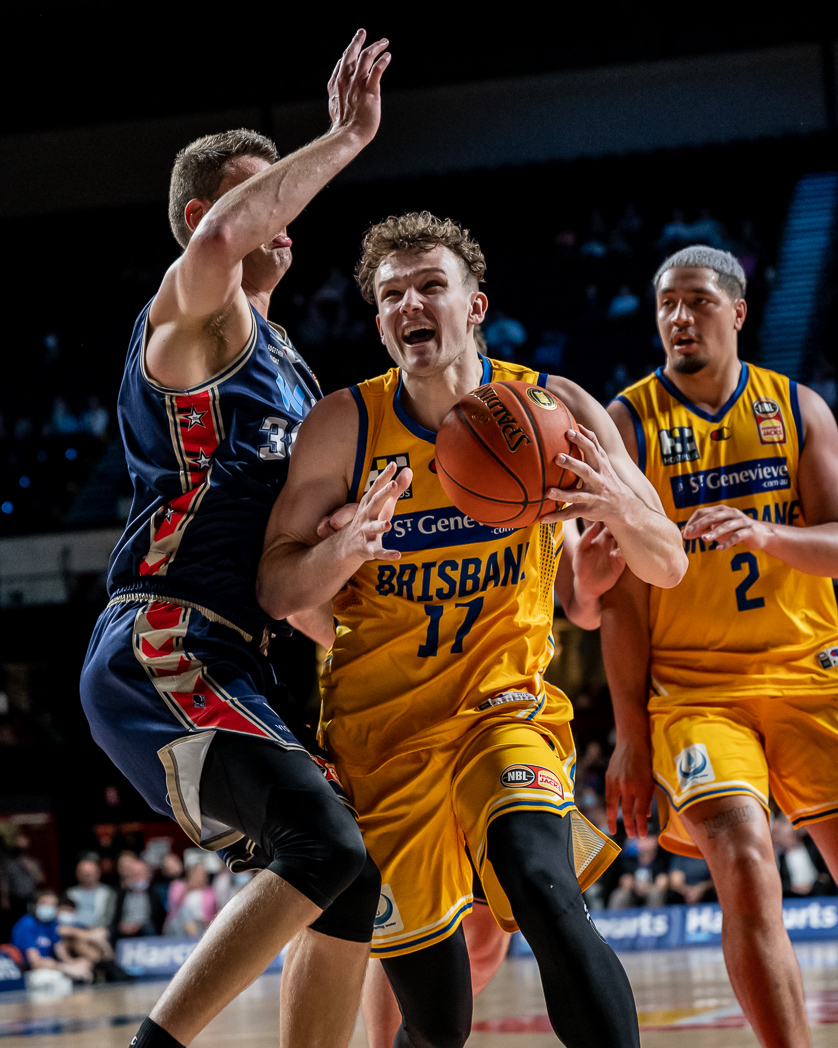 Small Forward - Devondrick Walker | Kody Stattmann | Lual Diing
Power Forward - Gorjok Gak | DJ Mitchell | Matt Johns
Centre - Aron Baynes | Tyrell Harrison | Harry Froling
Biggest strength
The Bullets' biggest strength last year was their ability to score. It may seem strange for a losing team but three of the league's top 15 scorers last year were all Bullets players - Robert Franks, Sobey and Patterson.
While Sobey is the only returning player of the three, Baynes and Johnson's scoring ability has been demonstrated throughout their careers overseas which will supplement the talent of Sobey into the coming season.
Having offensive firepower means that the Bullets will be able to remain competitive with even some of the strongest teams in the league. However, the old adage is that offence merely wins games while defence wins championships.
Biggest weakness
As alluded to above, the biggest weakness for the Bullets last season was their defence. They were able to play decent quality on-ball and screen-and-roll defence, but the team struggled to force turnovers as none of the players managed to average anymore than 0.96 steals per game.
Forcing turnovers, as we've seen lately in the FIBA Women's World Cup, is huge when it comes to changing momentum in a game and closing a gap if a team is to fall behind. When a team like the Bullets struggles with this, it makes their opponents feel in control of the game as they can play it on their own terms, not worried someone is going to take the ball away from them.
Shot blocking was also lacking with the Bullets as none of their forwards or centres besides Harrison proved to be a major threat for paint defence. But with all the forward line acquisitions including Baynes and Mitchell, the Bullets will be hoping to become a paint force on both sides of the court.
Rising star
This year, the Bullets ended up making a large number of roster changes, filling in gaps all over the court and changing their estimations dramatically through the pre-season. However, Edge of the Crowd are picking a continuing player as the candidate for Brisbane's next breakout star and that player is Tyrell Harrison.
The talented centre showed flashes of what he's capable of as a finisher and an interior defender, but struggled to stay on the floor with injury problems. Coming into this season, Harrison and the Bullets will hope for a clean bill of health which will allow the 23-year-old to grow and develop with the tutelage of NBA and Australian veteran Aron Baynes.
With Baynes' ability to stretch the floor as well, it's not entirely unlikely that we'll see both big men on the floor at once, with Baynes guarding the power forward while Harrison takes the centre position. It's an exciting and intriguing time for the young seven-footer and perhaps this will be the year he takes a big leap in his development.
Prediction for NBL23
The Bullets have all the pieces in place to surge back up into major playoff contention. While it may take a moment to work the pieces into a shape they want, the talent is undeniable and the excitement for Bullets fan should be at an all-time high this year.
Prediction: 3rd (Semi Finals)
The Brisbane Bullets begin their NBL23 campaign away against the Perth Wildcats at RAC Arena on Sunday, October 2, from 4pm AEST.
Before you move on, why not give our Facebook page a like here. Or give our Twitter account a follow to keep up with our work here.