From beating Demark in Qatar and making the last 16 to the dramatic, terrifying and disgusting scenes at AAMI Park that saw 150 spectators storm the pitch. 2022 saw some of the highest highs and lowest lows Australian football has seen.
Right now football in Australia is in one of its darkest periods. That's not to say it isn't still amazing football happening in both the A-Leagues at the moment but the landscape of football certainly doesn't feel as it should after World Cup success.
Recently we have seen severe punishments for a number of fans including one fan who allegedly fled the country after the invasion to escape charges. But about a month before the incident, the whole world was focused on football and importantly the World Cup.
Australia wasn't expected to do well at all with bookmakers having Australia as second to last when it came to taking home the trophy. An early loss against France had the country on the back foot before winning their final two matches against Tunisia and Denmark.
Of course, Australia would go on to lose against the champions Argentinia but football in Australia was in its best spot since probably the 2006 World Cup and that golden generation.
The truth is football has always been in a precarious spot in the Australian sporting landscape. Stuck between the other football codes and coming up against cricket when it comes to the summer ratings. It seemed the World Cup changed all that.
Then we got the scenes from AAMI Park, disgusting for everyone to see them. Fans attacking a player, no matter the circumstances around the game just wasn't good enough. Unfortunately, football and violence have a long history not just in Australia but around the world. But thankfully there is an answer to that problem and that's women's football. And in 2023 women's football will be front and centre.
August 20 is set to be the biggest day in Australian Sport
32 teams from 32 nations will make their way to Australia as this nation, our nation hosts the FIFA Women's World Cup from July 20 to August 20.
Stadium Australia will play host for the final on the 20th of August as the Matildas look to finally defeat the United States who have won the last two tournaments.
Anyone who has been to a professional women's sporting match will tell you that it's a family-friendly atmosphere. There seem to be more kids around, less drinking and importantly less violent or aggressive chanting. By all means, we all enjoy a drink but it does seem too many go overboard at men's events that was at least a part of the problem at AAMI Park a few weeks ago.
The Aussie Matildas are currently ranked 12th in the world when it comes to the FIFA rankings but will be much more fancied than that in home conditions. And of course, the Matildas possess the weapon that is Sam Kerr who is indisputably a top-three player in the world.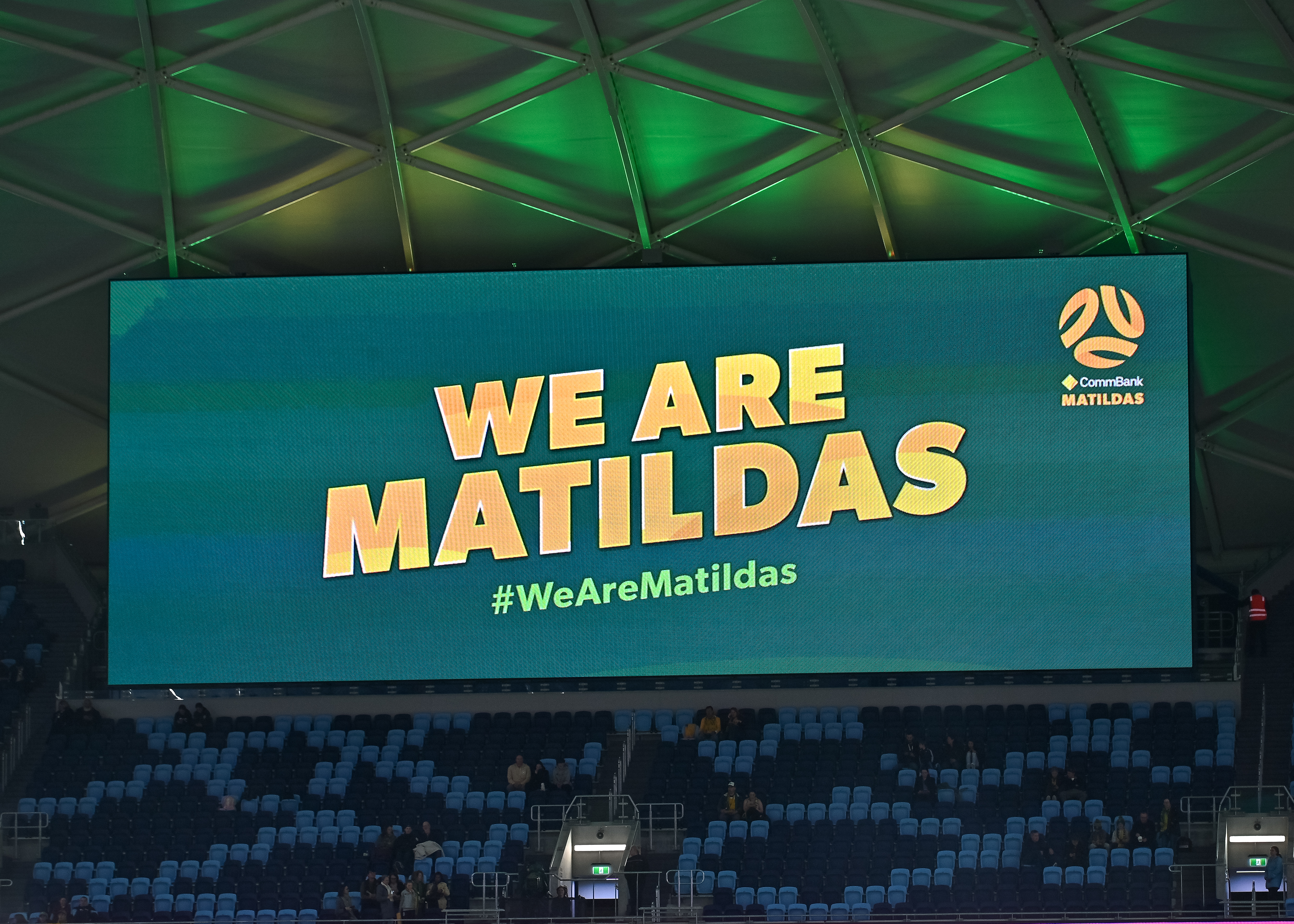 With Ireland, Nigeria and Canada in Australia's group the Matildas should be confident of getting through the group stages and from there anything is possible. With matches all around the country and in New Zealand, it's going to be one of the biggest and best events in the history of Australian sport.
Football in Australia still has plenty to fix before the World Cup but there is no doubt that a family-friendly World Cup on home soil with a very competitive team can be the beginning of football once again becoming one of the most commercial sports in Australia.
Before you move on, why not give our Facebook page a like here. Or give our Twitter account a follow to keep up with our work here.