The Australian Dolphins have named their team for the Birmingham 2022 Commonwealth Games, headlined by experienced swimmers and up-and-coming talent, all looking to continue Australia's success in the pool.
At the conclusion of the 2022 Australian Swimming Championships in Adelaide, Swimming Australia has announced the nominations of 46 athletes, led by head coach Rohan Taylor alongside a large contingent of team coaches and support staff, to compete at the Birmingham 2022 Commonwealth Games, joining an already-named 27-athlete para-swimming team.
The Dolphins squad for the Birmingham Games, which begins on July 28, will be spearheaded by Tokyo 2020 Olympic Games gold medallists Ariarne Titmus, Emma McKeon, Kaylee McKeown, and Zac Stubblety-Cook, as well as fellow individual medallists Kyle Chalmers and Brendon Smith.
Having already qualified for this year's Commonwealth Games off the back of her Tokyo 2020 Olympic Games success, Titmus completed the 400m Freestyle in world record time at the Australian Swimming Championships, edging American rival Katie Ledecky's previous-best world record time by 0.06 seconds.
After winning three gold medals at the 2018 Gold Coast Commonwealth Games and off the back of last year's Olympic Games, where she won two gold medals, she's in good spirits.
"I've just loved swimming the past six months. I've been going to training and enjoying the sport – which is so underestimated," Titmus said.
"I am very excited (to be going to the Commonwealth Games), and I think we've got a great team going in. It's insane the depth we have."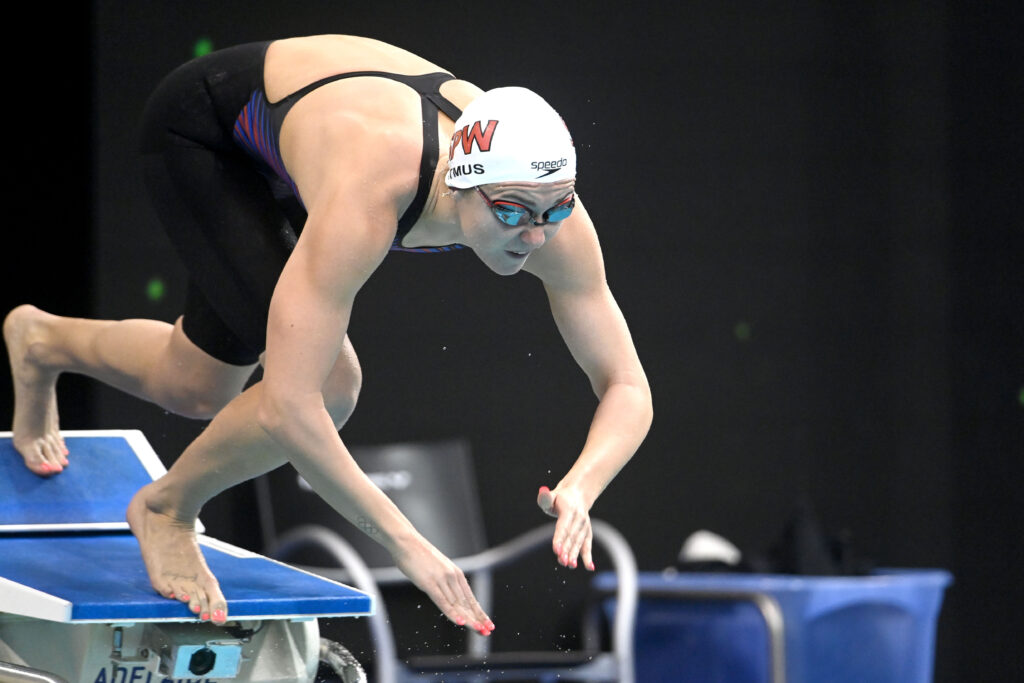 McKeon, who has won four gold medals in each of the past two Commonwealth Games - Glasgow 2014 and Gold Coast 2018 - will be looking to replicate that form again in Birmingham, while McKeown didn't place on the podium in her Commonwealth Games debut four years ago, coming fourth in two events.
McKeown won three gold medals in Tokyo last year, and this year will be alongside her sister, Taylor, a gold medallist from Glasgow 2014 who missed selection in 2018 and 2020 due to injury.
Stubblety-Cook set a new world record in the 200m Breaststroke over the past week, an event he placed first in Tokyo. Having made his Commonwealth Games debut in 2018, the 23-year-old said it's a different feeling this time around.
"I was just trying to swim fast – I didn't think that fast," Stubblety-Cook said.
"Last year, we put everything in, and we got the Olympic gold. This year there is a lot less pressure, so it is a different kettle of fish. I am just stoked."
As well as established swimmers, the squad for the upcoming Commonwealth Games includes some of the nation's emerging stars, including 25-year-old debutant Cody Simpson, who returned to swimming 18 months ago, coming back to the sport after a decade-long career as a musician.
16-year-old Flynn Southam, who impressed during the week in the 100m Freestyle, is the youngest member of the Dolphins squad, while 18-year-old Mollie O'Callaghan won six medals, including two golds in Adelaide across the past week. They're joined by 19-year-old Lani Pallister, a former world champion in the 400m, 800m, and 1500m Freestyle, and 18-year-olds Jenna Forrester and Isaac Cooper.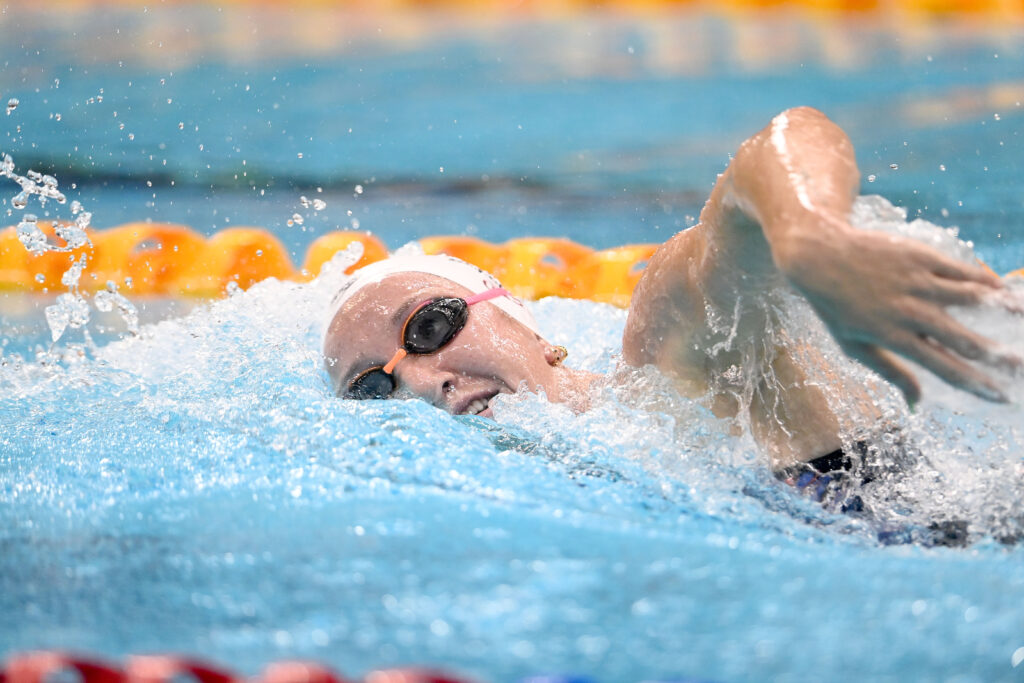 O'Callaghan will be making her Commonwealth Games debut, despite representing the country on the big stage already at Tokyo 2020. As a two-time Olympic gold medallist, she posted the fastest time in the 100m Freestyle at the 2022 Australian Swimming Championships. It was the fastest time by a female teenager in history, with O'Callaghan even a little surprised by her rapid rise.
"I sometimes doubt myself a little, so I am really surprised that it was such a big jump. Before, I was kind of like the underdog, but this year… it is quite crazy", O'Callaghan said.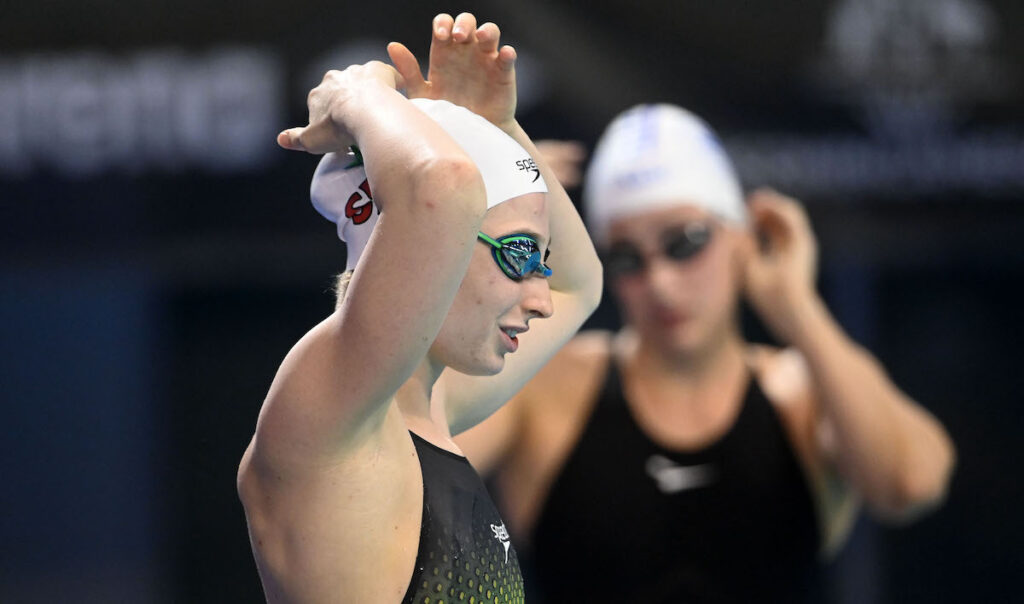 Shayna Jack, a relay gold medallist from the 2018 Gold Coast Commonwealth Games, will prepare for two individual events this time around, while Rio 2016 Olympic Games gold medallist Mack Horton returns to the pool in both individual and team events.
RELATED STORIES
2022 AUSTRALIAN SWIMMING CHAMPIONSHIPS WRAP-UP
JESSICA FOX – OLYMPIC SUPERSTAR, AND SUPER FAN?
BOXING KANGAROOS IN THE RING FOR COMMONWEALTH GAMES
Australia's Commonwealth Games Chef de Mission Petria Thomas was thrilled by the amount of talent in the Birmingham 2022 Commonwealth Games team.
"This is an exceptional line-up of athletes, reflecting the high standard of swim talent we have in Australia right now," Thomas said.
"The incredible results at the national championships will send a strong message to the Commonwealth that our Aussie athletes are the ones to watch. I know all team members will embrace our mantra of 'Greater Together' and strive to be bold, brave and brilliant in Birmingham."
Commenting on the Dolphins squad for the Commonwealth Games, Swimming Australia CEO Eugénie Buckley believes the selected athletes have a chance of continuing Australia's success in the pool - 732 medals won at a Commonwealth Games - while showcasing their own capabilities too.
"Swimming is synonymous with the success of the Australian teams at the Commonwealth Games and this team will undoubtedly add to that legacy in Birmingham," Buckley said.
"It remains a special competition for our athletes, particularly the chance to compete with their para-swimming teammates in our country's colours, and we are immensely proud to see all of our swimmers and coaches take that opportunity with both hands."
The Birmingham 2022 Commonwealth Games begin on July 28, with the first day of competition for swimming starting on July 29, going through to August 3, at the Sandwell Aquatics Centre.
As well as the Birmingham 2022 Commonwealth Games, Swimming Australia has selected the squad, also led by head coach Taylor, that will be travelling to next month's FINA World Championships in Budapest from June 18.The team will be made up of 39 athleteswith 11 rookies named, each slated to represent Australia for the first time.
Swimming Australia CEO Eugénie Buckley congratulated the athletes who were selected for the World Championships and expressed her joy at seeing a mix of new and experienced swimmers in the squad.
"Our team's Olympic campaign in Tokyo inspired a nation, and from the performances we've witnessed this week at trials, it's clear how driven our athletes are to build on that success," Buckley said.
"These World Championships are the first step on the path to Paris, and I have no doubt our Dolphins will continue to set the benchmark on that journey."
"It's wonderful to see a mixture of our established leaders and the joy of those experiencing selection on an Australian team for the first time, and I'm sure each and every athlete will do us proud."
The Dolphins squad will first be travelling to Europe early next month for a staging camp before going onto Budapest for the World Championships.