With a new album out in the world, UK heavyweights Architects will be celebrating its latest release by returning to Australian shores in 2023.
The band released its 10th studio album the classic symptoms of a broken spirit via Epitaph Records on Friday, October 21.
The record shows the continued evolution of the band, with 11 tracks to tickle heavy music fans' tastebuds if they dive in with an open mind and no preconceptions or expectations.
Drummer and co-producer Dan Searle said creating the album together resulted in something more "free, playful and spontaneous" - which lead singer Sam Carter agreed with.
"This one feels more live, more exciting and more fun – it has that energy," Carter said.
"We wanted it to be a lot more industrial and electronic."
Architects will take to stages in four Australian capital cities in February next year, presented by Live Nation, Unify and Triple J.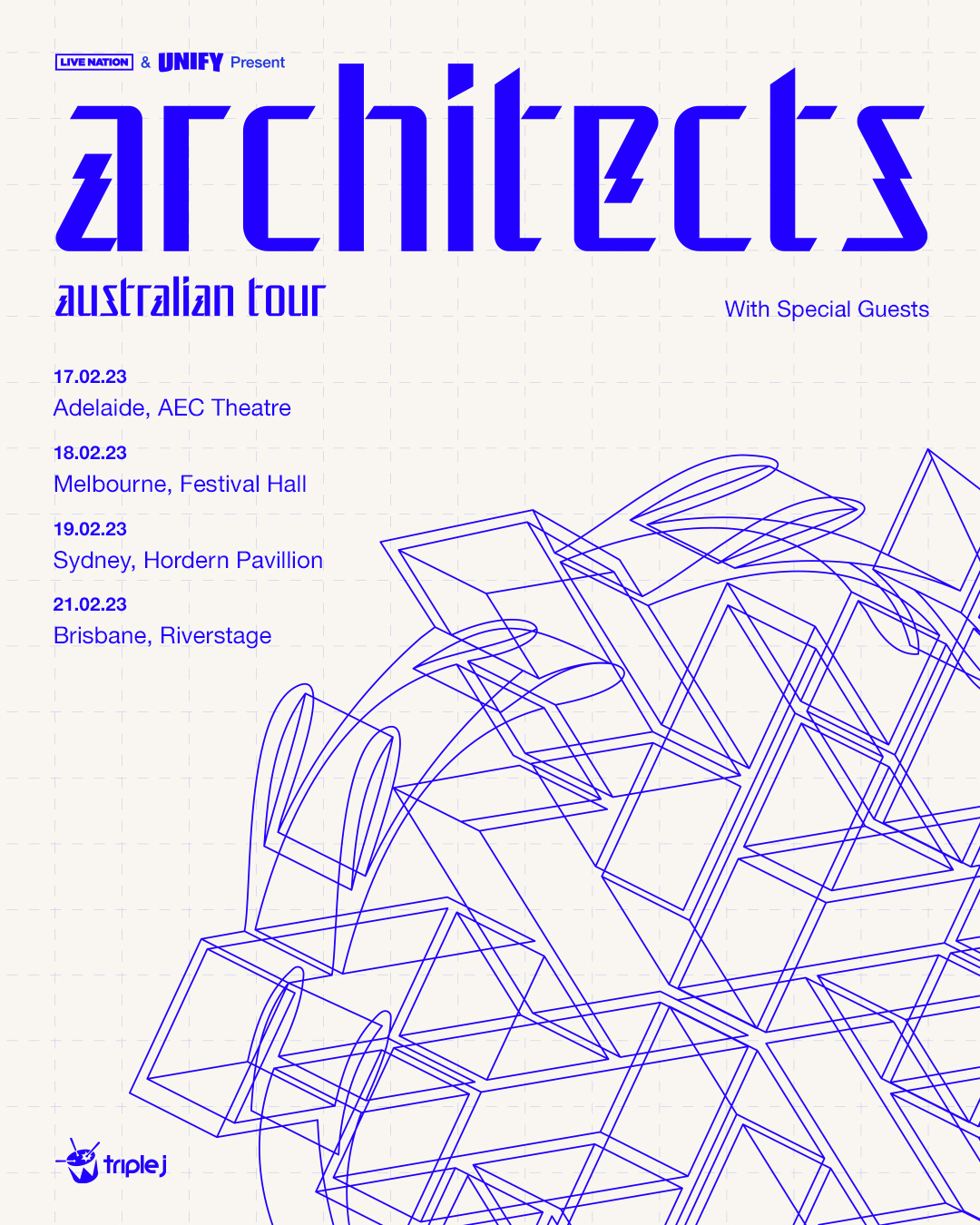 Adelaide is the first stop on the tour, followed by Melbourne, Sydney, and Brisbane, and Carter could not be more keen.
"We are honestly so excited to get back to one of our favourite places in the world," he said.
"Australia always makes us feel like home and has given us some incredible memories and we can't wait to get back out and make more."
Not only will the band have the chance to play these new songs, it will also be the first time it performs a lot of the tracks from its previous album, For Those That Wish to Exist, to Australian audiences.
ARCHITECTS AUSTRALIAN TOUR 2023

Friday, February 17 - AEC Theatre, Adelaide
Saturday, February 18 - Festival Hall, Melbourne
Sunday, February 19 - Hordern Pavilion, Sydney
Tuesday, February 21 - Riverstage, Brisbane

Live Nation pre-sales: Mon 24 Oct - 10am till Wed 26 Oct, 9am (local)
General tickets on sale: Wed 26 Oct, 10am (local)

For more tour and ticket information, visit livenation.com.au
Before you move on, why not give our Facebook page a like here. Or give our Twitter account a follow to keep up with our work here.