This year's graduating actors at the Flinders University Drama Centre present an anthology performance of landmark coming-of-age stories in Australian theatre from July 26 until July 29.
Inspired by the Australian playwrights who have shaped Australia's cultural identity, the production, Coming of Age in Australia, is being performed in the Matthew Flinders Theatre at Flinders University's Bedford Park Campus over four nights.
The students have chosen key moments from works by Ray Lawler, David Williamson, Michael Gow, Dorothy Hewitt and Debra Oswald to create an innovative and intriguing theatrical experience that provides commentary on Australia's views of its own coming-of-age experiences.
Flinders Drama lecturer Dr Christopher Hurrell said the aftermath of the global COVID-19 pandemic created the perfect environment to re-examine Australia's cultural identity through such performances.
​​"The Drama students are not only shedding new light on the stories but also questioning what Australian theatre's preoccupation with coming-of-age stories says about our evolving national character," he said.
"The students have chosen works that embrace both political and personal themes, our migrant and multicultural experience, and the struggle for gender equality and freedom of self-expression."
Coming of Age in Australia has been designed for the stage by Kathyrn Sproul with Lighting Design by Tom Kitney and directed by Wayne Harrison, one of Australia's leading directors.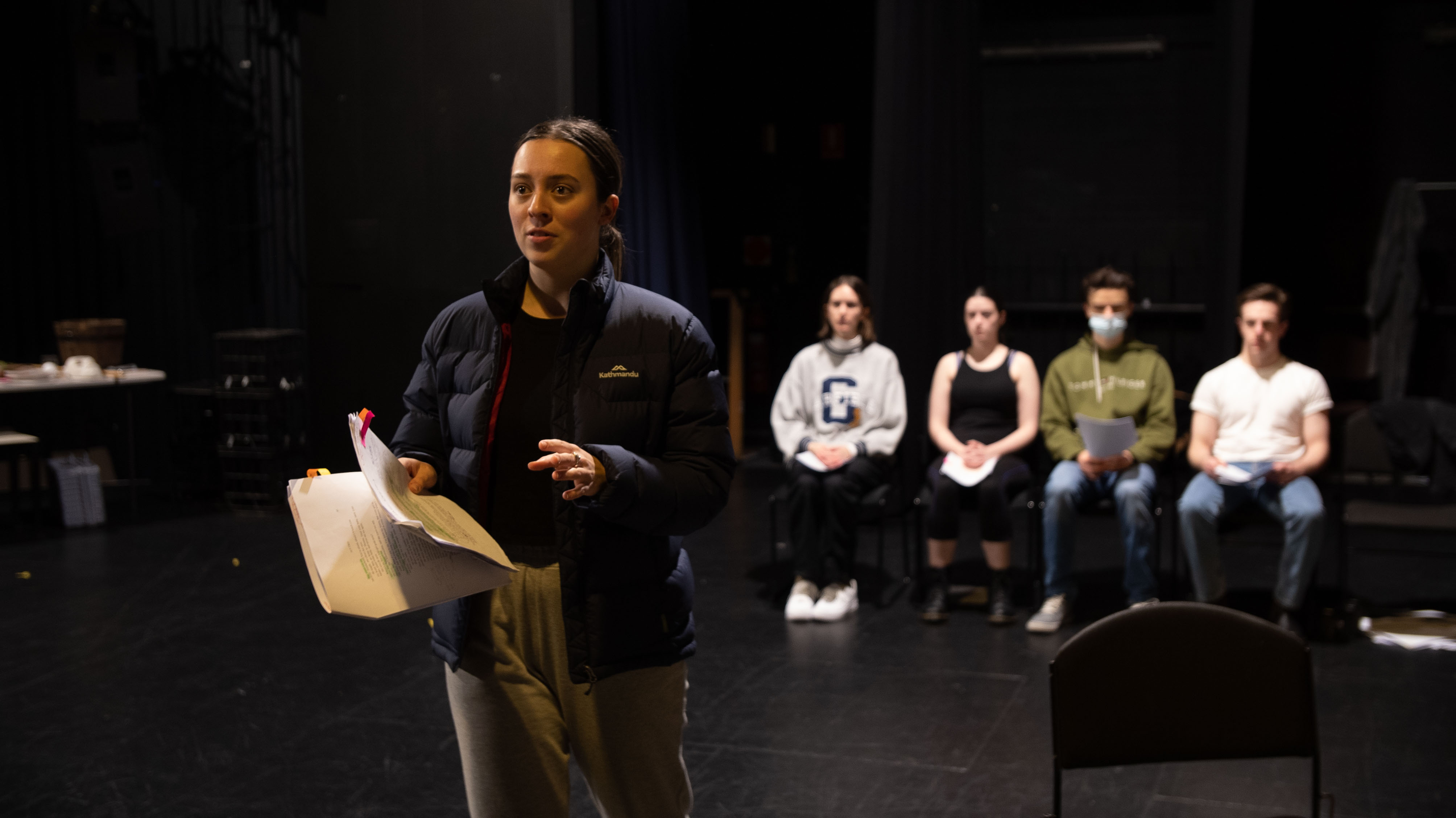 The 2022 graduating actors at the Flinders Drama Centre are Chrissy Miller, Dion Lopresto, Ella Tinsley-Le Fournour, Elvy-Lee Quici, Jack Cummins, James Starbuck, Milica Damjanovic, Rhys Griffin and Zoe Mills.
The performance runs for 2 hours and 20 minutes, including a 15-minute interval and is recommended for ages 15+ with coarse language and adult themes throughout the production.
Tickets start at $20 for adults, $10 for concessions/students and $15 for Flinders University staff and alumni.
You can purchase tickets online at events.flinders.edu.au/.